1. Island serenity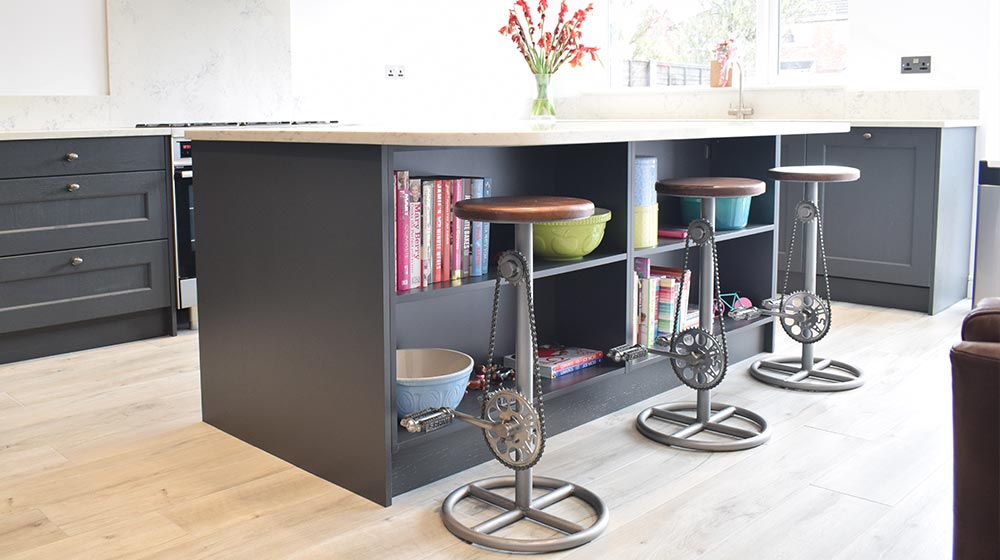 A big kitchen trend is to incorporate open shelving into kitchen islands. It is an unfussy look but still adds tremendous character to your space, especially when filled with a collection of beautiful books.
The shelving not only keeps the books within grabbing distance, but also softens the move fromkitchen to living spaces.
2. Add personality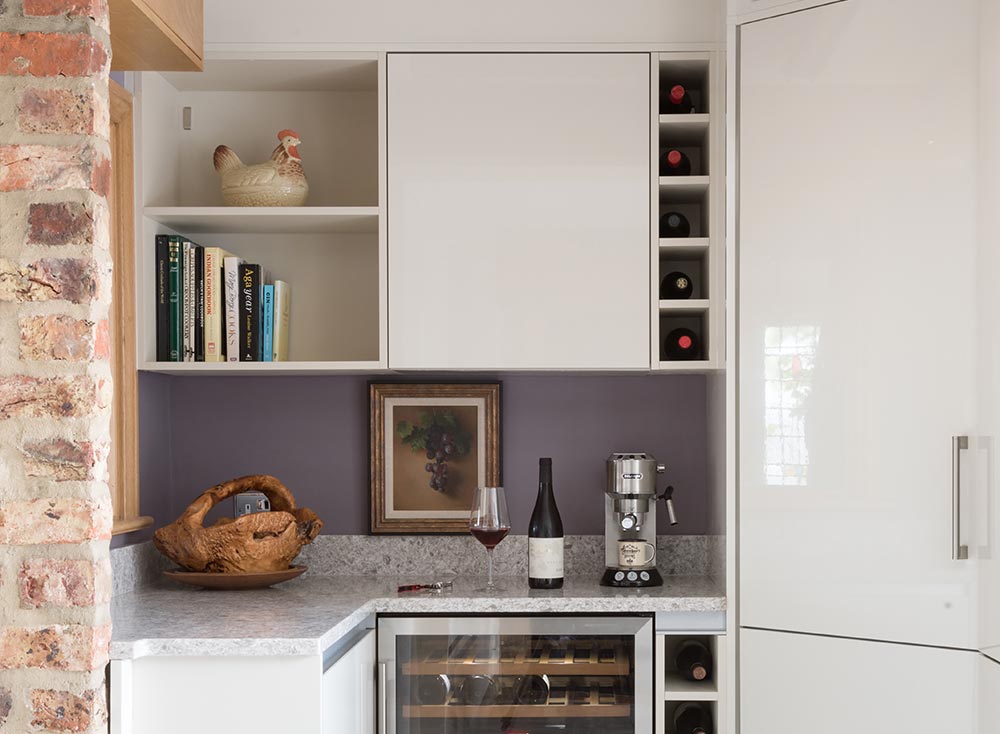 Everyone wants their dream kitchen filled with internal storage that even a chef would be envious of. A chef's table is a beautiful addition to any island or peninsula. By adding books to the shelf you create warmth and an easy go-to for your favourite cookbooks.
Alternatively, use otherwise dead space to create an area for your favourite books and ornaments. We love the compact and accessible look.
3. Small and mighty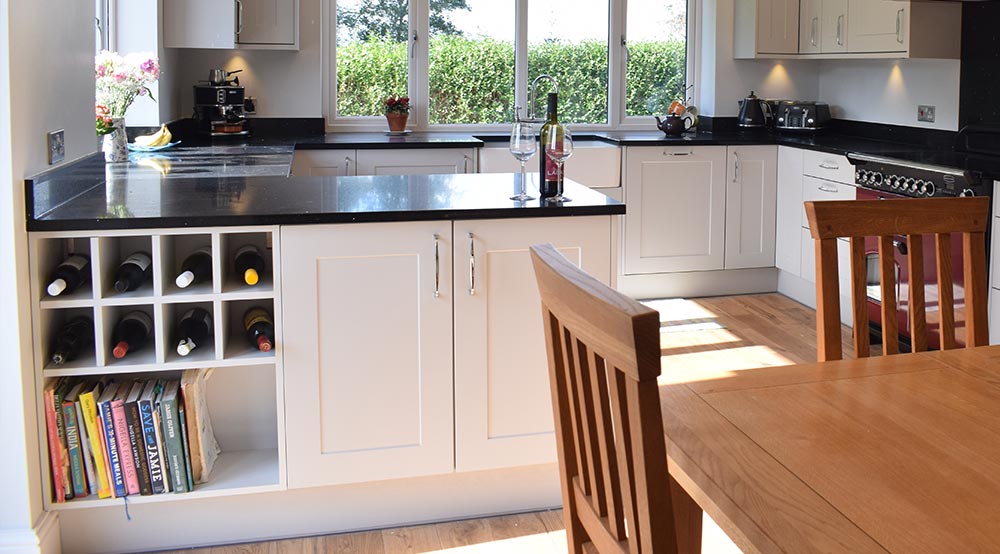 You don't need a large kitchen to find space for your books. Grab space around the back of a peninsula, which may otherwise go unused. This modest kitchen is a perfect example of a small shelf providing a handy space for your cookbooks.
4. A slice of storage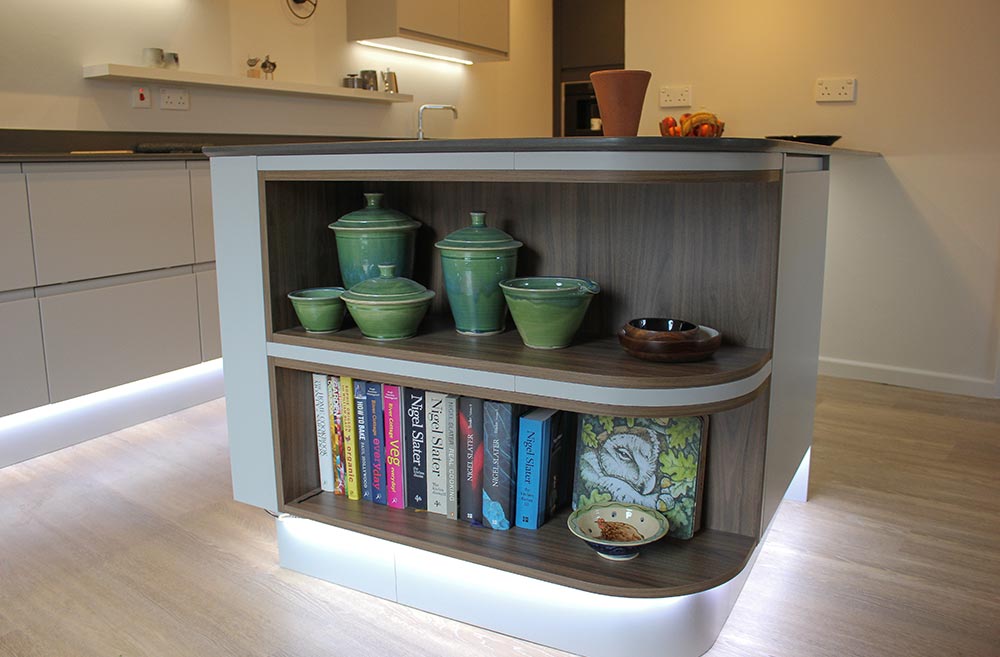 Carving out some open shelving around the corner of an island or peninsula gives a unique look. The perfect space to showcase your favourite books and ornaments.
5. Float into living spaces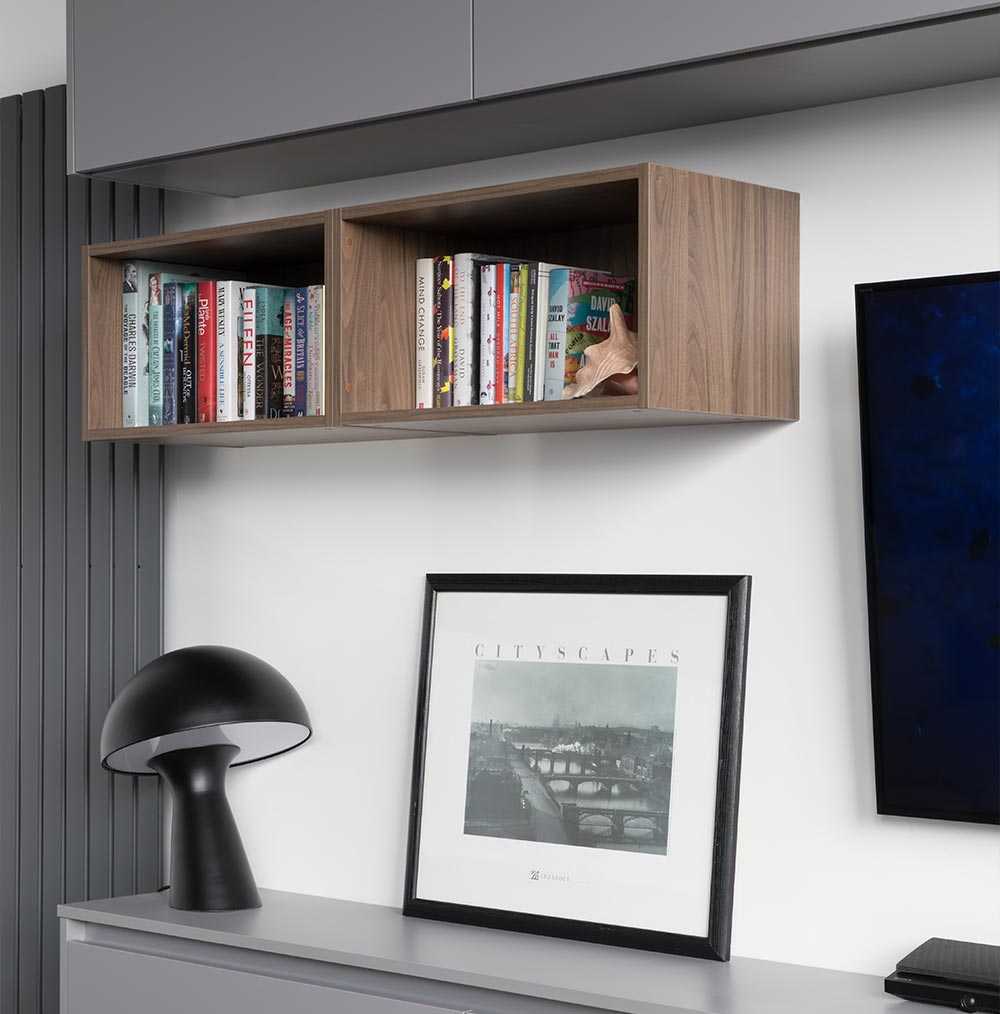 Kitchen furniture can flow seamlessly into living spaces. We especially love the use of handleless furniture for this media unit. The addition of the floating book shelves adds personality and lifts the colour of this scheme.
6. Cocktail hour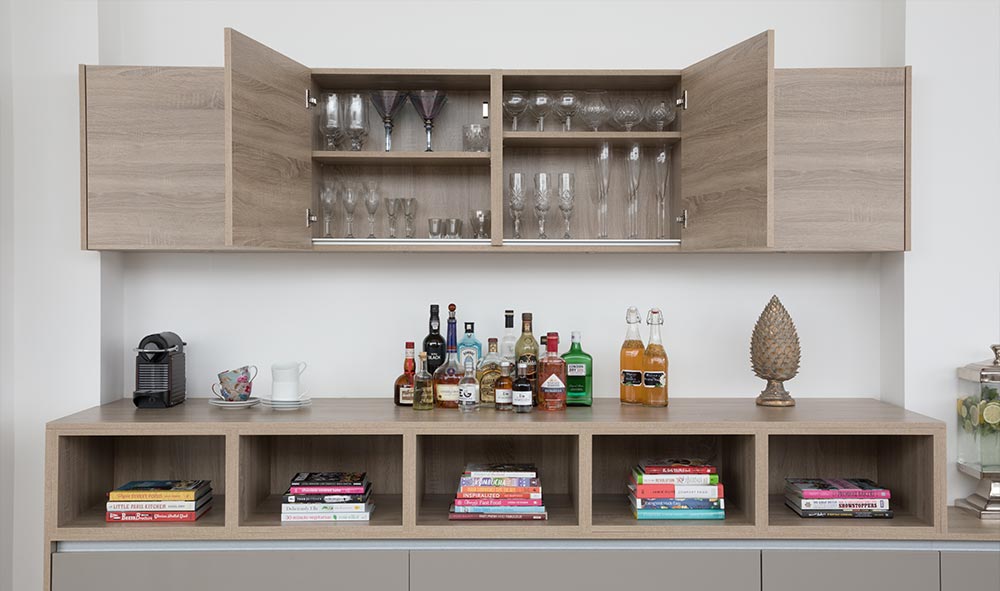 Keep your favourite cocktail recipes close by with this handy open storage below your bar area. Mix and match with big books full of wonderful photography and artwork for your guests to lust after and enjoy. Situating your favourite books next to your bar means your guests can be entertained whilst you finish canapés for your dinner party.
Start your journey with Masterclass Kitchens