Case Studies
A room with a view
Kitchen range: Lumina H Line in Stone Grey & Light Grey
Designed & installed by Nailsea Electrical in Bristol
As seen in Utopia Magazine.
With a view so picturesque it was only right the kitchen needed to ooze luxury, style and bundles of natural light.
The brief was simple, create a large open plan kitchen that is perfect for cooking and entertaining, whilst being a place to retreat and relax. The homeowner explains "I had a clear idea of what I wanted, so it was just a case of making sure the layout was right for me and the kitchen did not look too clinical." To ensure the space didn't look too clinical they opted for a coloured gloss door in Stone Grey and Light Grey in the H Line Lumina range. "This range boats a large variety of options allowing for us to have extra wide deep drawers, which we utilised for the island" explained kitchen designer Daniel.
"We tried to keep the layout simple with tall units in the darker corner and no wall-hung units on the main sink run." What the homeowner has been left with, is a beautifully sleek kitchen "I now have a multi-purpose kitchen-dining space, which has different zones that are perfect for cooking and entertaining for friends and family."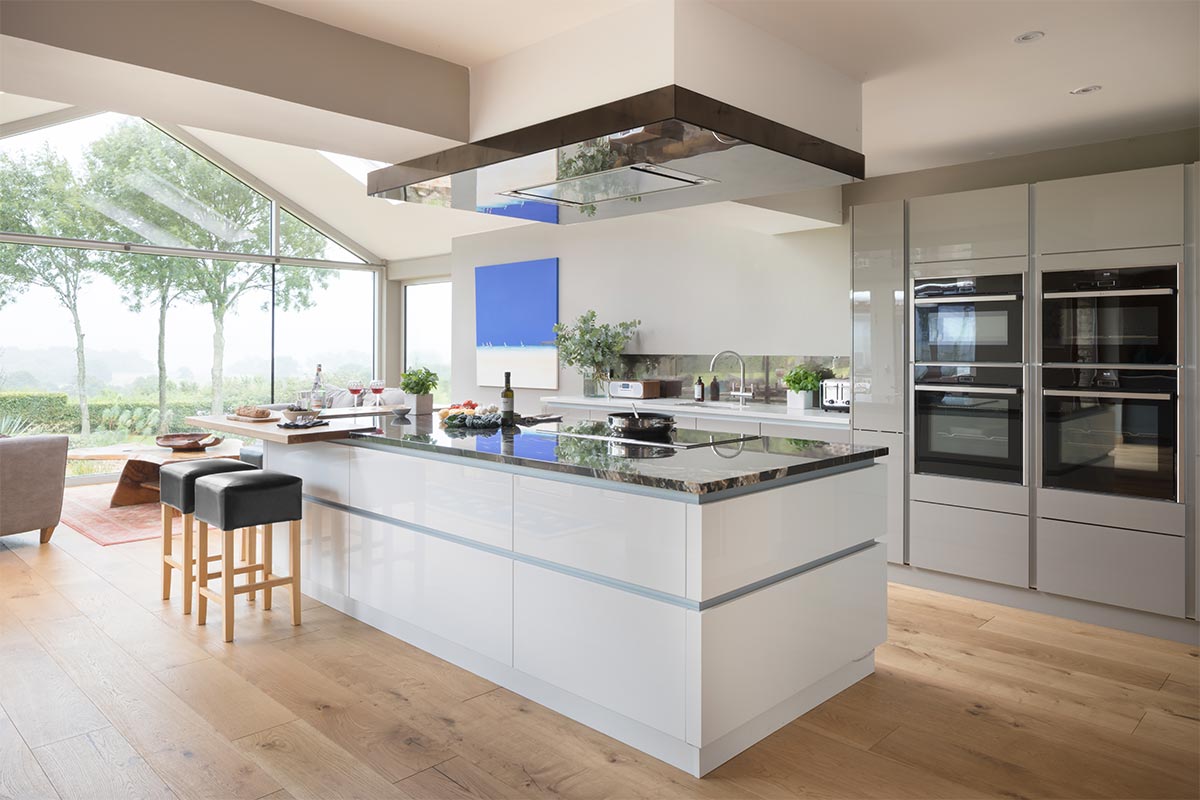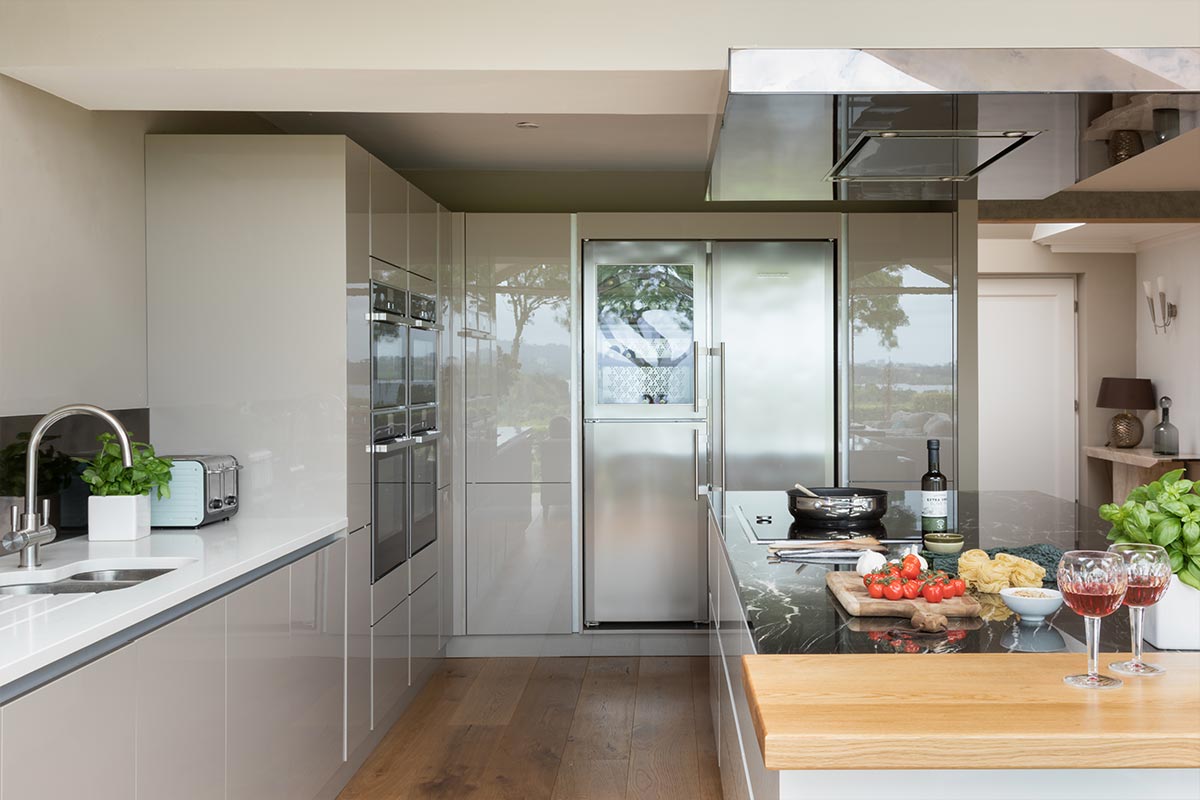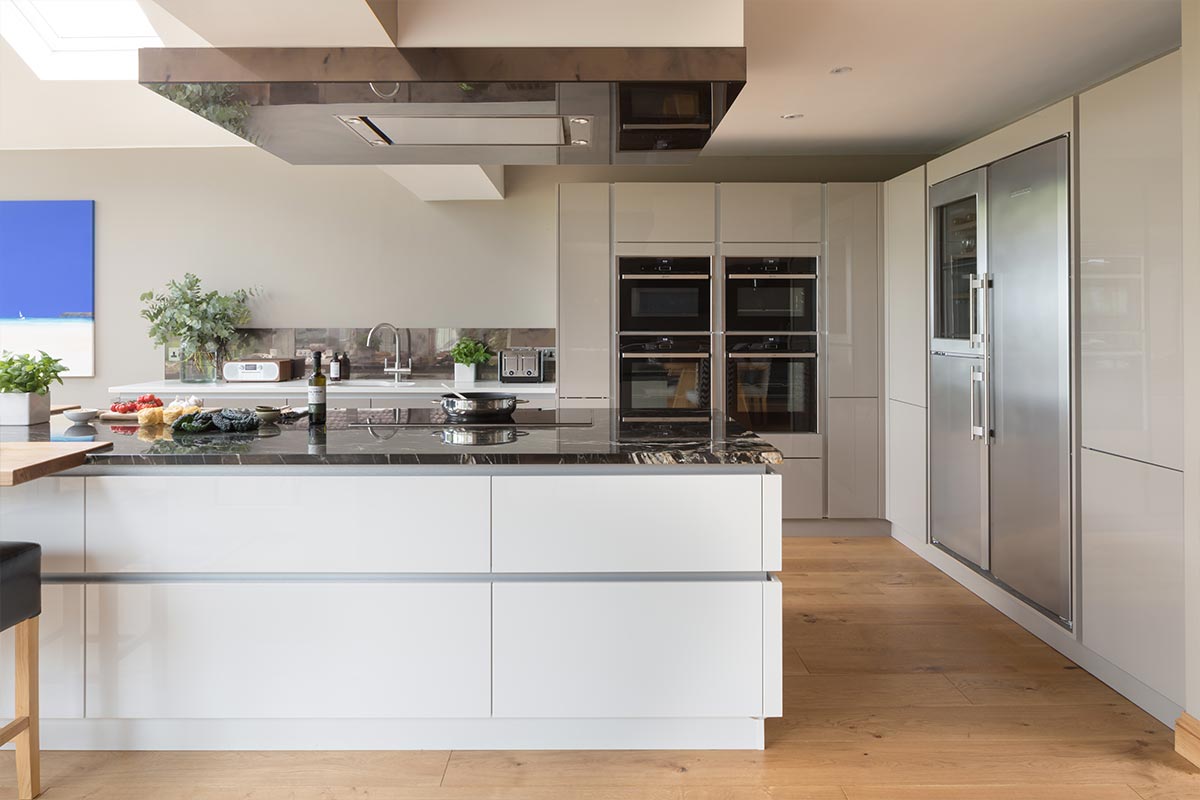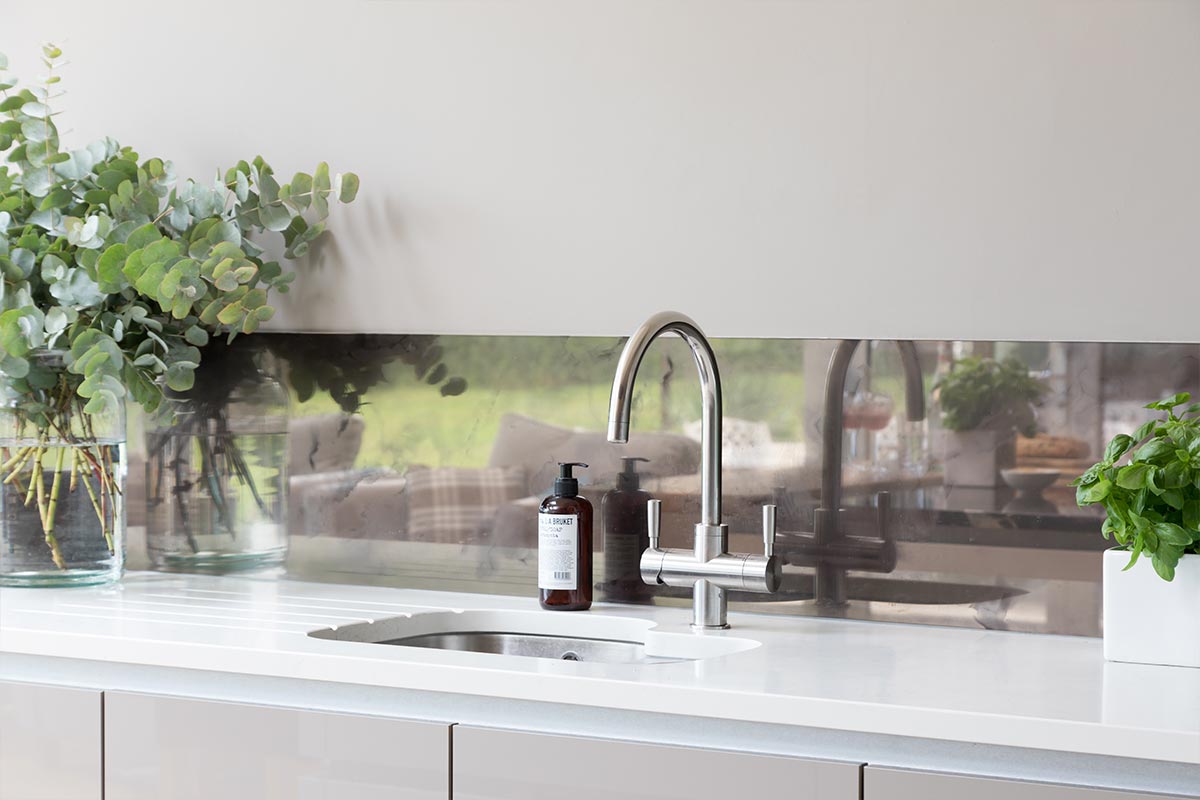 Feeling inspired?
Then why not visit your nearest Masterclass Kitchens retailer. They will listen to what your heart desires, then create a kitchen that is right for you, your lifestyle and your budget.
With over 90 retailers across the UK and Channel Islands, they will be on hand to create the kitchen of your dreams and be your personal design experts.
Find A Retailer