Country Classic
Kitchen range: Ashbourne Light Grey and Dust Grey
Designed & installed by AKA Interiors in Leeds
As seen in Country Homes and Interiors
Case Studies - 01 Feb 2019
Having a large extended family Imelda Leonard and Neil Stringwell knew they wanted a large open kitchen to accommodate regular family gatherings.
After years of renovations their once two cottages is now one large home with all the beautiful country quirks and homely touches. When deciding on the layout a large island was a must have feature, along with a large dining area to ensure no matter the amount of guests, there will be room.
For the style they wanted something that was both modern at heart but still hold subtle country touches which is why the Ashbourne painted range in Light Grey and Dust Grey is the perfect combination. Along with the range, they opted for Portland Oak cabinets that give a high end look, especially if you create some clever open shelving to really give it that bespoke look.
Bay Window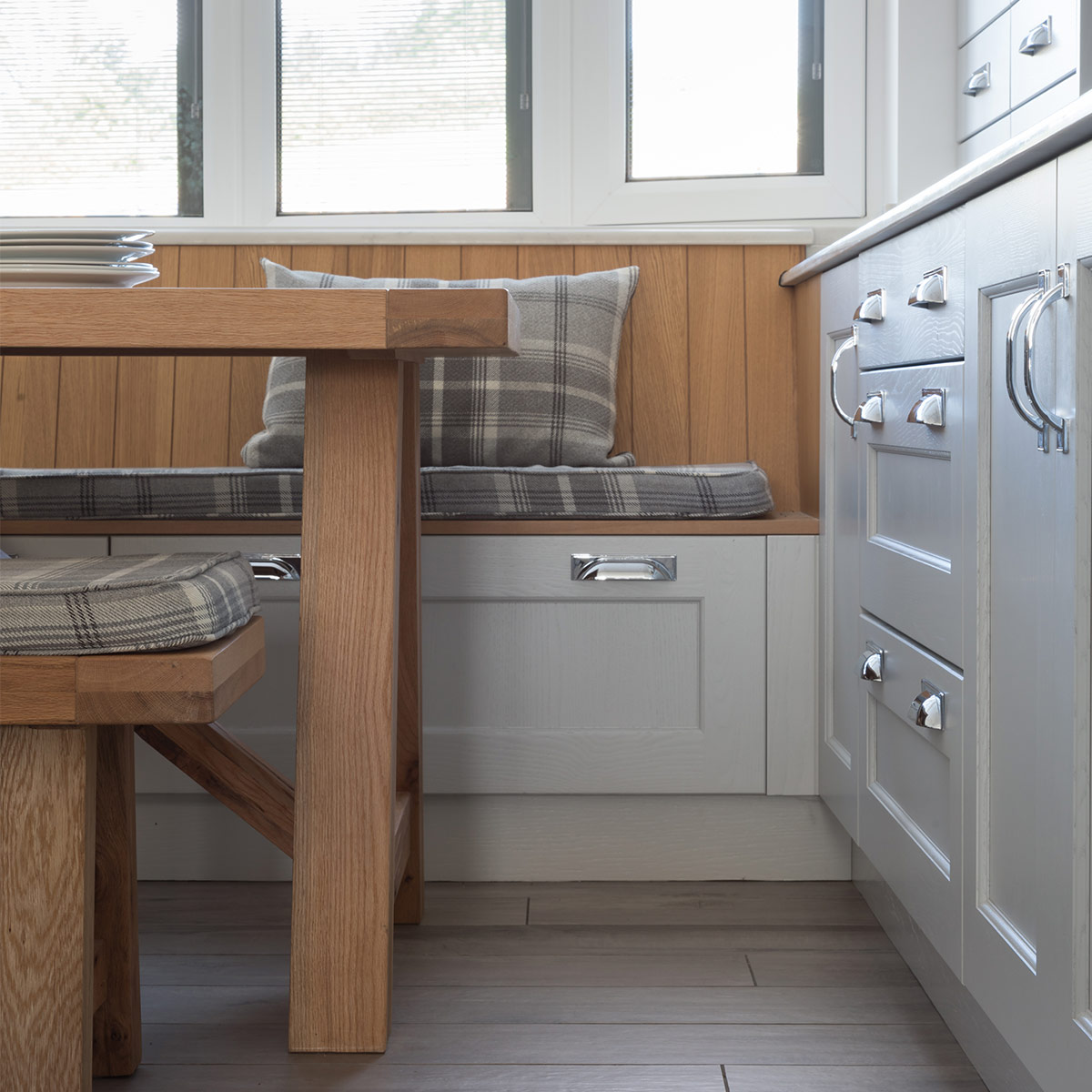 Create a beautiful seating area using our cabinets – look fantastic and doubles as storage
Classic Touches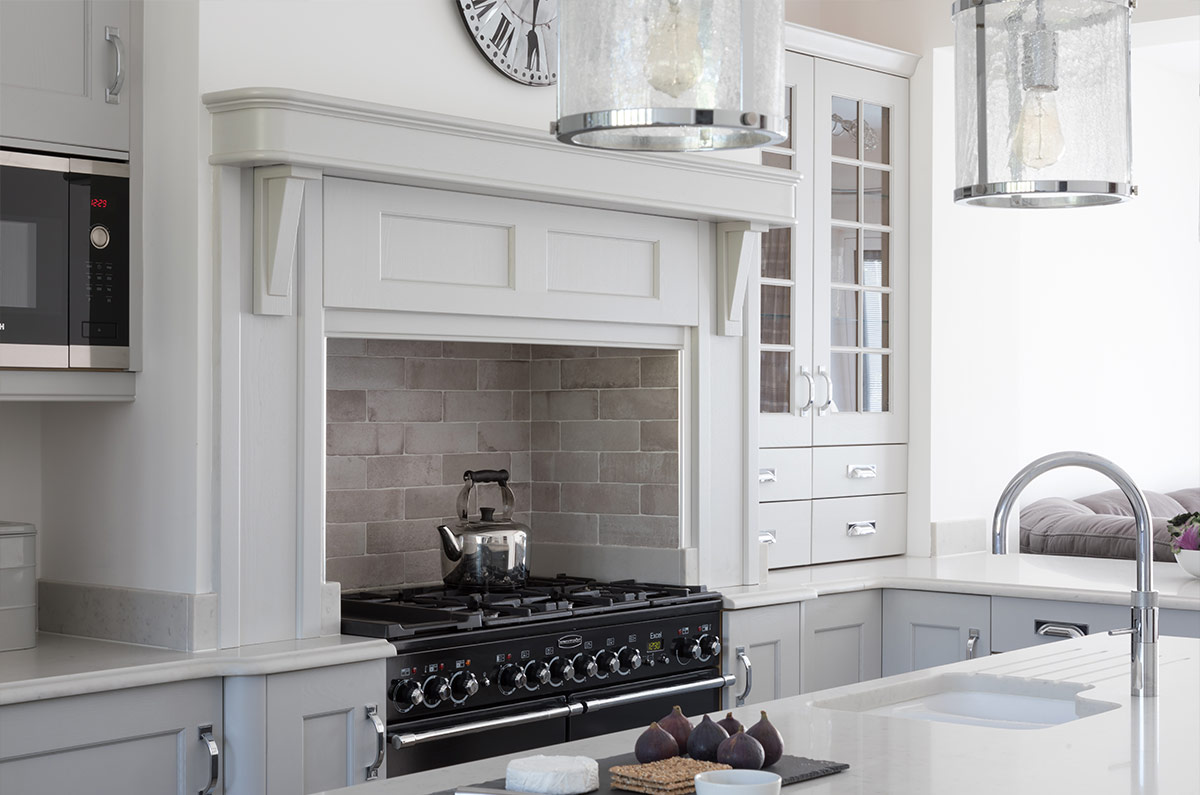 What better way to finish off your kitchen than a classic mantle surrounding your cooker.
On Display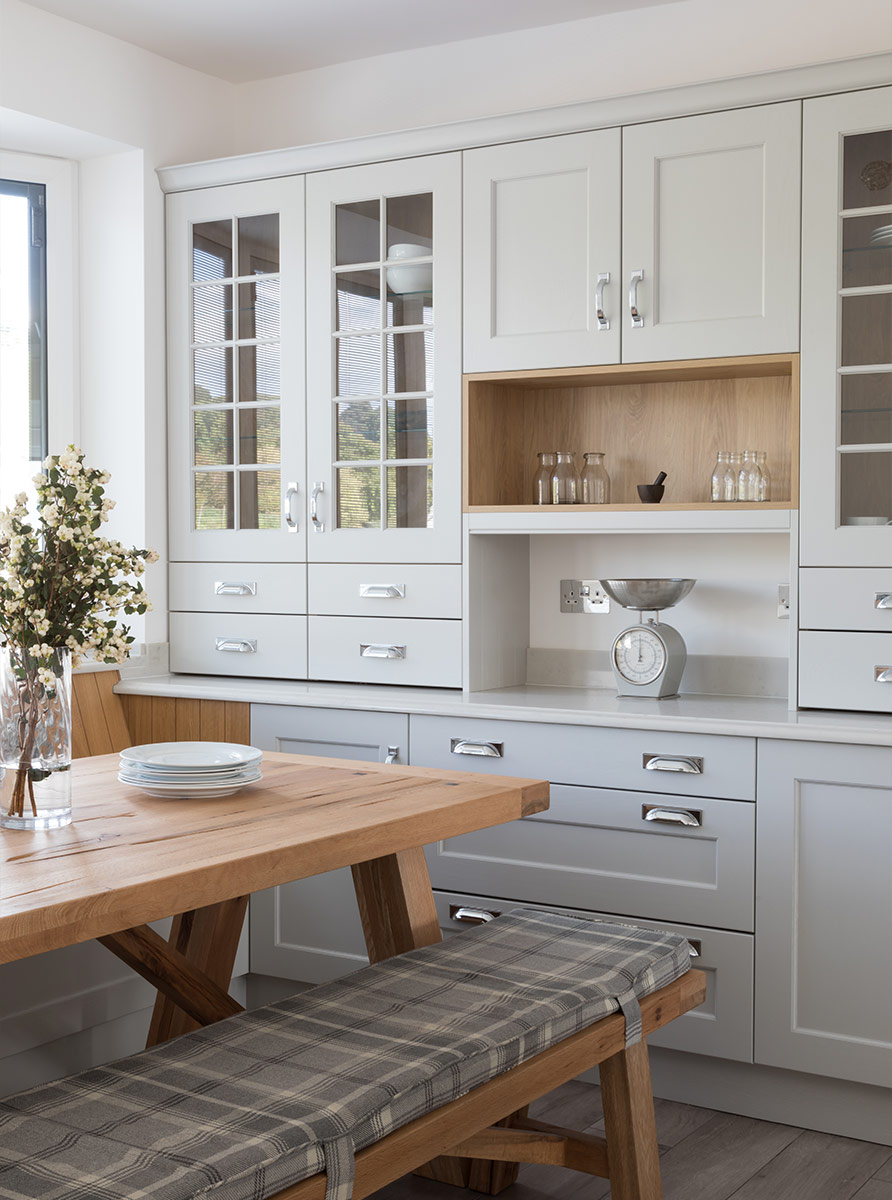 If you want to add a touch of lux to your kitchen you can't go wrong with a tall dresser.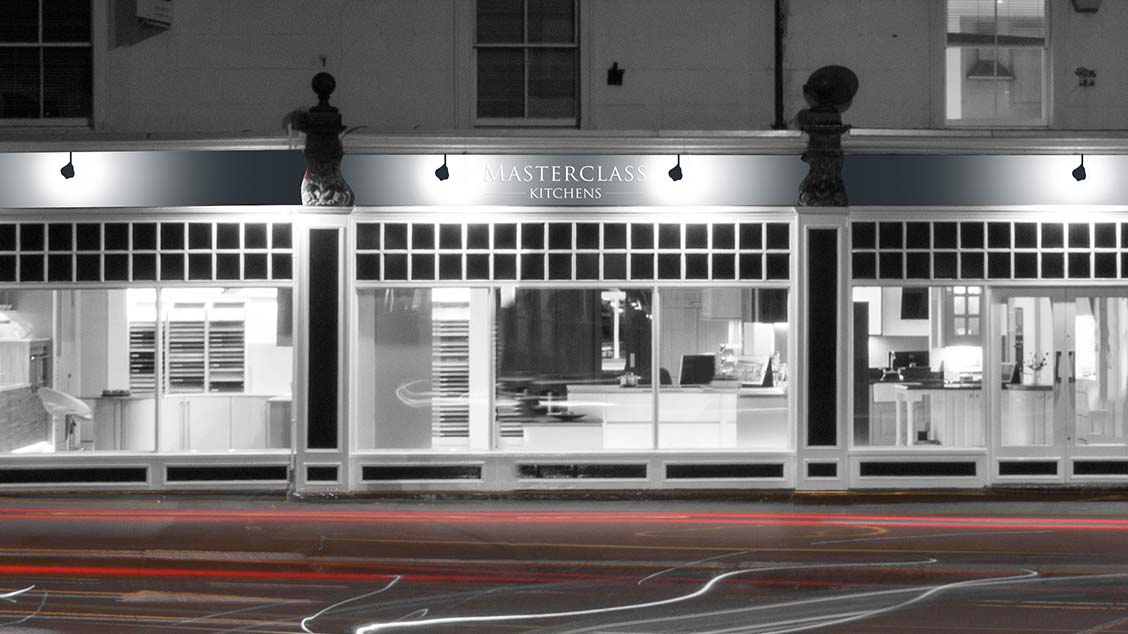 Start your Kitchen Inspiration journey at a Masterclass Kitchens Retailer
Talk to a Masterclass retailer to get your very own kitchen design. Our experts will produce a 3D design and quote based on your dream kitchen wish list.
Find Your Local Retailer