When Amy Harrad and her husband Shaun first moved into their new home in Ruddington, Nottinghamshire, they knew there was a lot of work to be done.
Ruddington was Amy's childhood home and when she saw that a property had come on the market there, she jumped at the opportunity.
Although the property was situated in an area where Amy saw herself living, an area with good schools and a good sense of community, the initial structure of the house wasn't suitable for Amy, Shaun and their two sons. The house only had 3 bedrooms and the kitchen was located in a small box room.
The family enjoy entertaining friends and family so preferred an open-plan space where they could all spend quality time together.
Amy and Shaun had a clear vision for their new home and the family in terms of the look and functionality which resulted in many changes during the renovation. She explained, "We really liked the style of Masterclass Kitchens, so we looked these up online and came across Owen Williams Kitchens in nearby Leicester, which fits them", says Amy. "They were helpful from the offset and listened to all of our ideas".
6 months later, Amy and Shaun moved into their new, renovated dream home and the results were stunning...
Let's take a look around Amy and Shaun's beautiful new open-plan kitchen…
The couple opted for our Shelford range in Graphite with Tuscan Walnut cabinetry. Amy said, "Because it's such a big space, we felt that white or cream would get lost. Plus, we've had lighter shades before and they're a bit of a nightmare with kids". The large sliding doors into the garden, high ceilings and skylight make this light and airy space perfect for a striking dark shade like Graphite.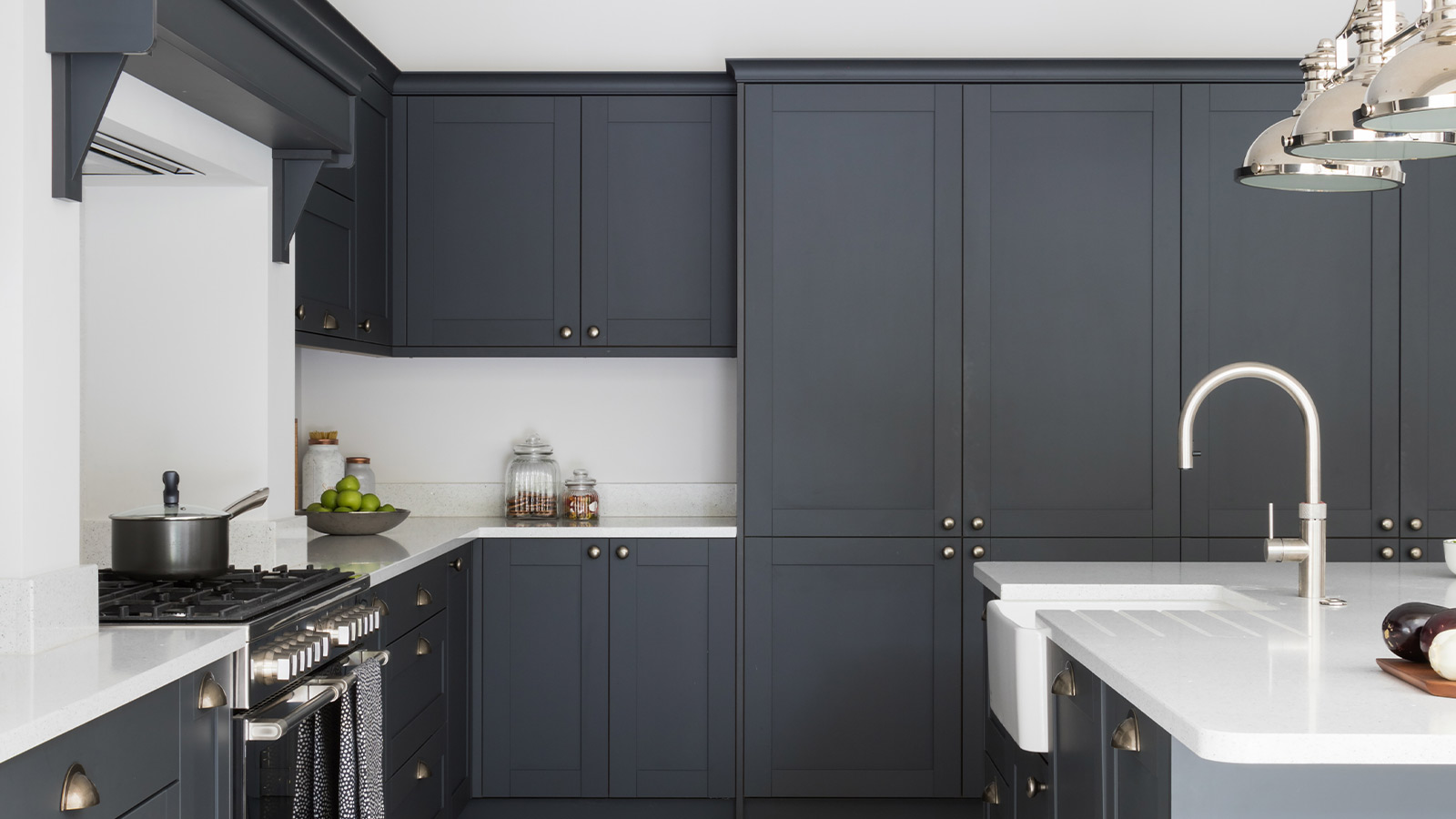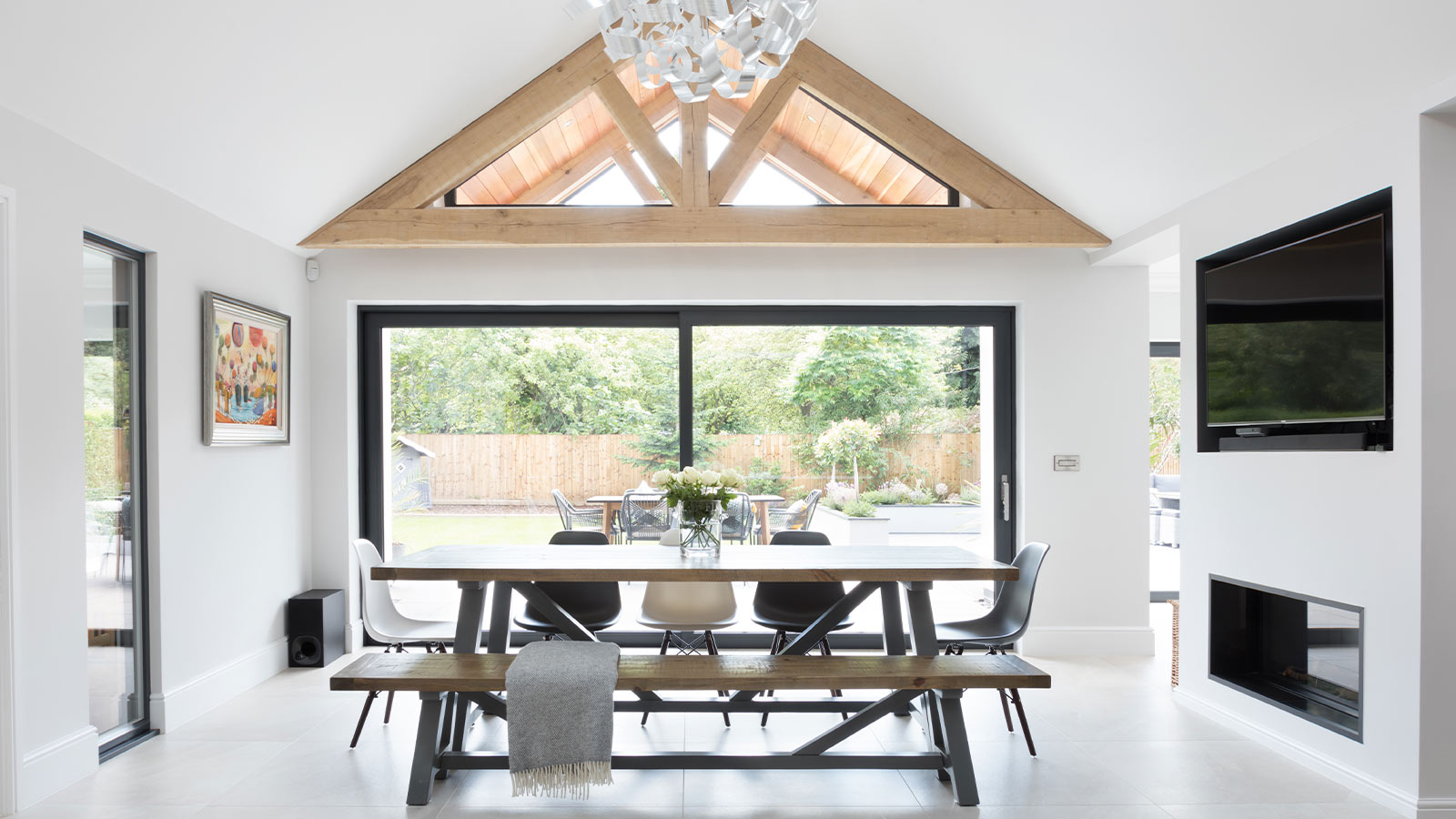 This kitchen has been broken down into four areas: the main kitchen, coffee station, sociable bar area and utility room. Paul explained, "We concentrated on each element individually to ensure all of Amy and Shaun's specification and expectations were fulfilled."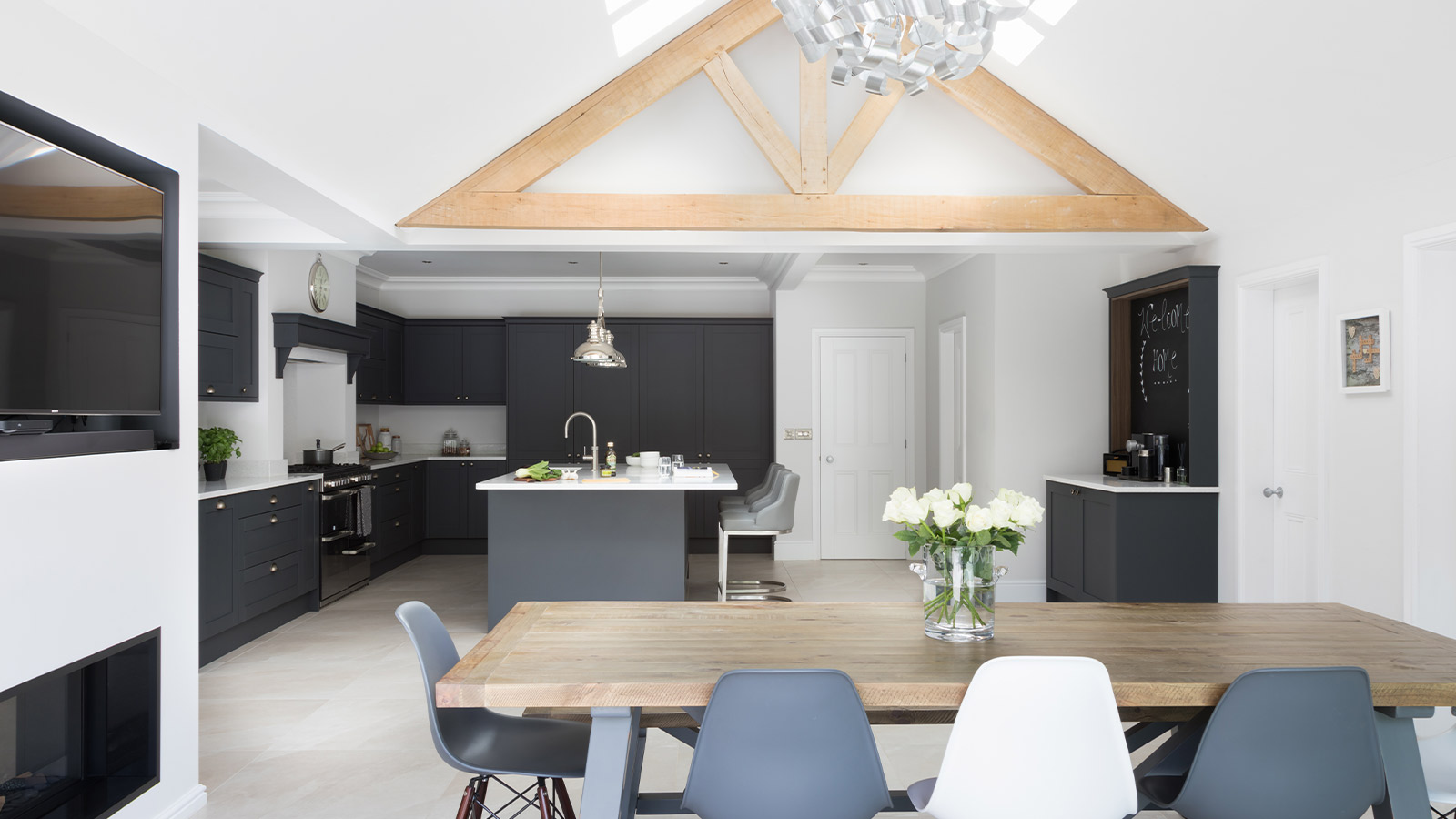 The large kitchen island within this open-plan space was a must for this family who enjoy having loved ones round to entertain.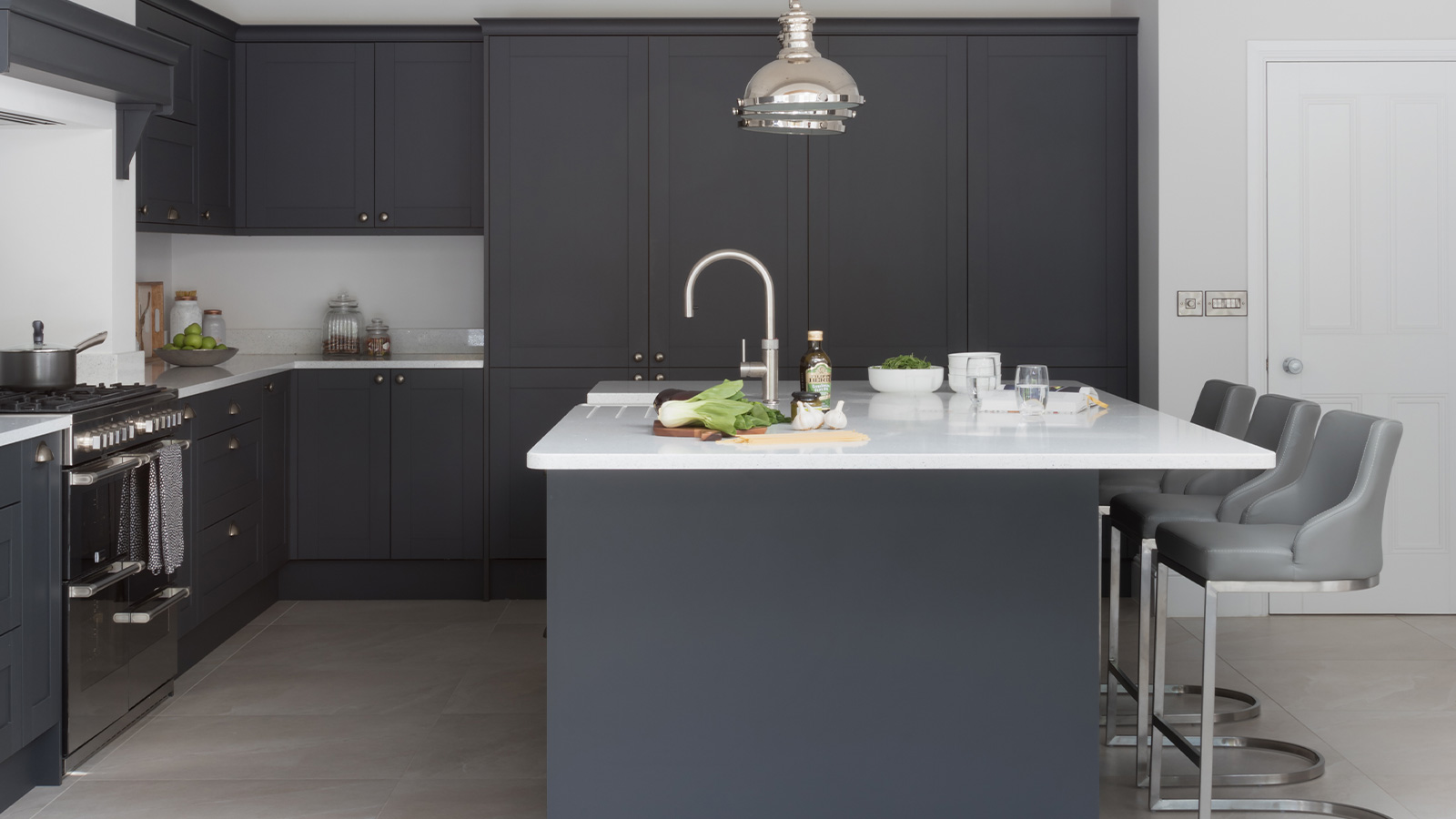 Pictured here are beautiful open shelves and wine rack in our gorgeous Tuscan Walnut which really creates a bit of cosiness to this big open-plan space.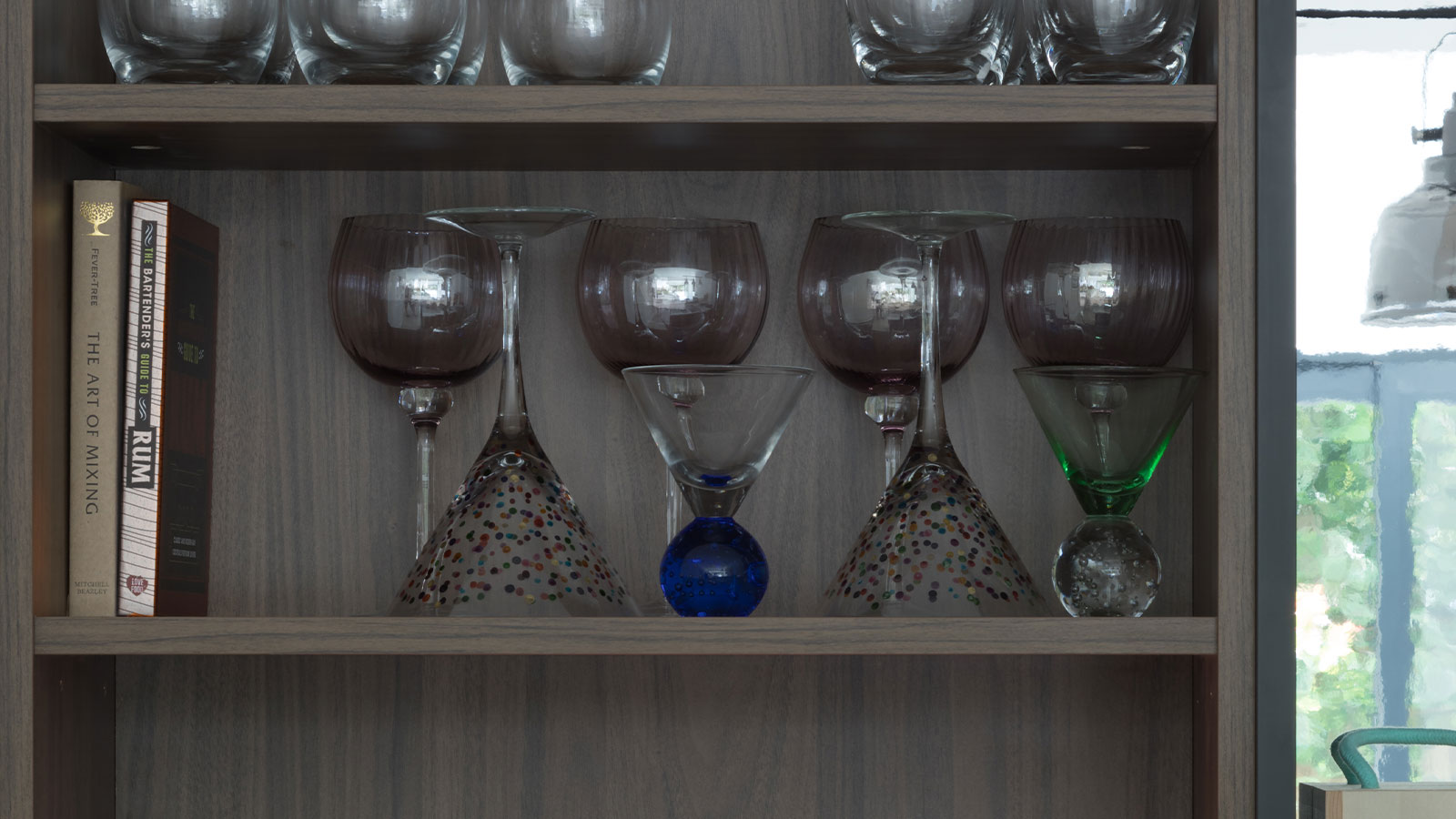 This utility room is perfect for families like Amy and Shaun's with little ones who need to accommodate extra space for household chores. Keeping the washing machine, tumble drier and ironing board separate from the kitchen enables the family to keep their kitchen decluttered and allows them more kitchen space to cook, entertain and spend time together. It also allows the noise of the appliances to be kept to a minimum which is especially beneficial in a big open-plan space like this.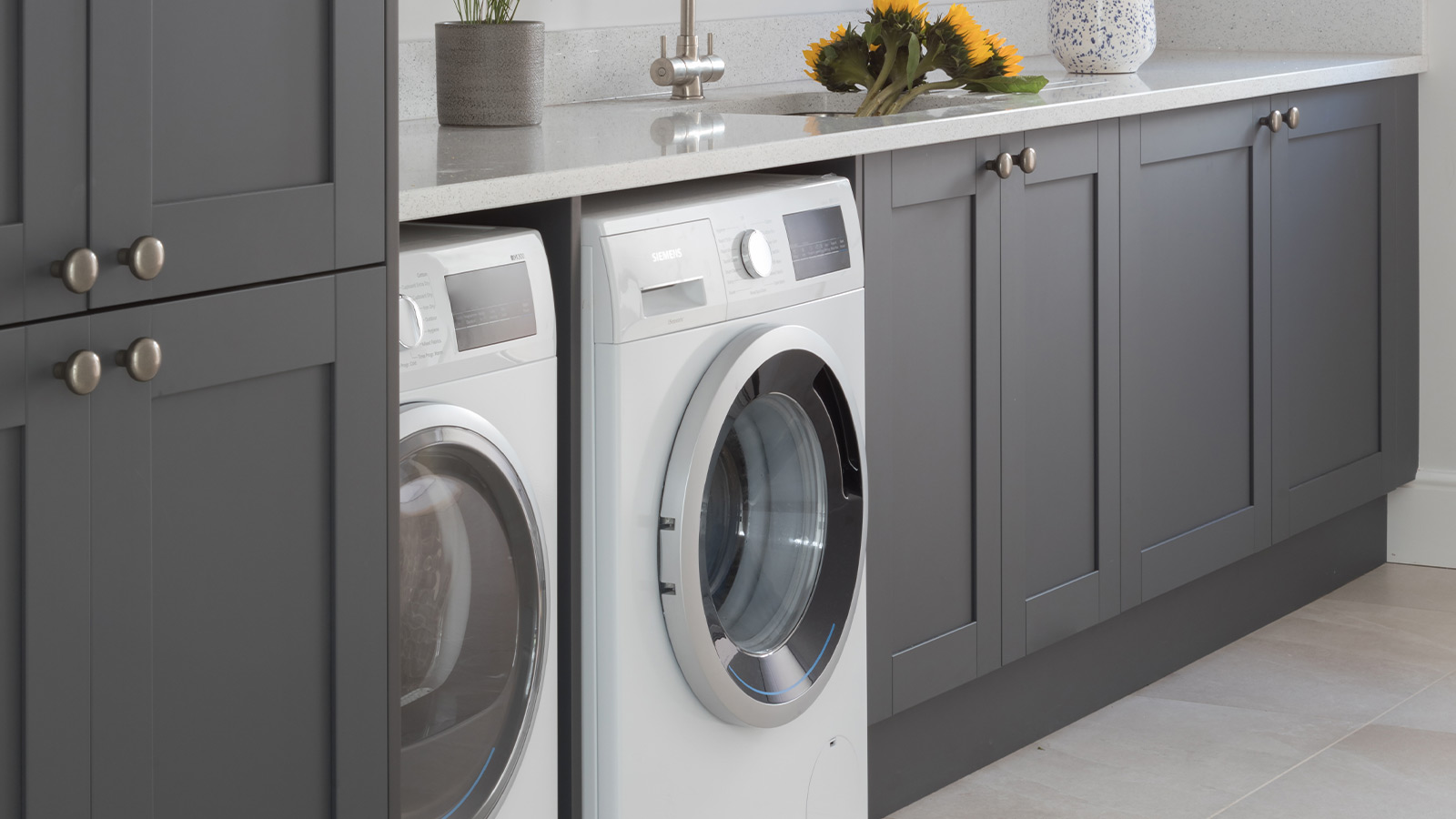 Paul Walster who designed this stunning kitchen says that he's particularly proud of this superb bar area: "It was made up of open shelving and wine racks in Tuscan Walnut framed with Graphite panels, complemented with a mirror-board back panel to add a touch of retro styling. The sink/serving area was constructed from 3x600mm base units with a raised wrap-around countertop made from 54mm Tuscan Walnut block panels to create the seating area. It fits perfectly in the space."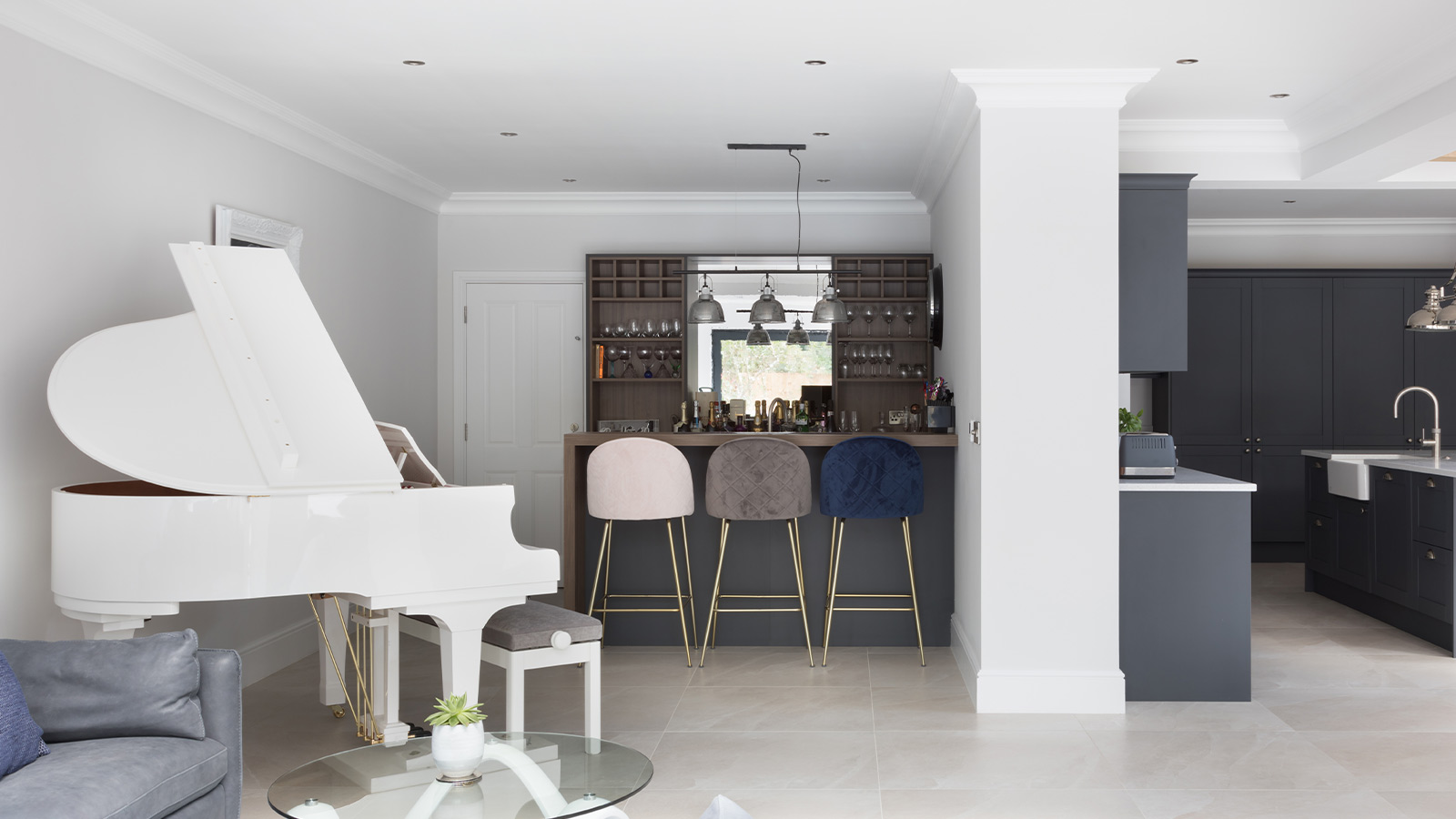 Our Shelford doors in our striking shade Graphite and Tuscan Walnut cabinetry has been complemented by Silestone Blanco Stellar worktops, creating a sophisticated, original look.
If you feel inspired by Amy and Shaun's wonderful new open-plan kitchen, find your nearest Masterclass Kitchens retailer.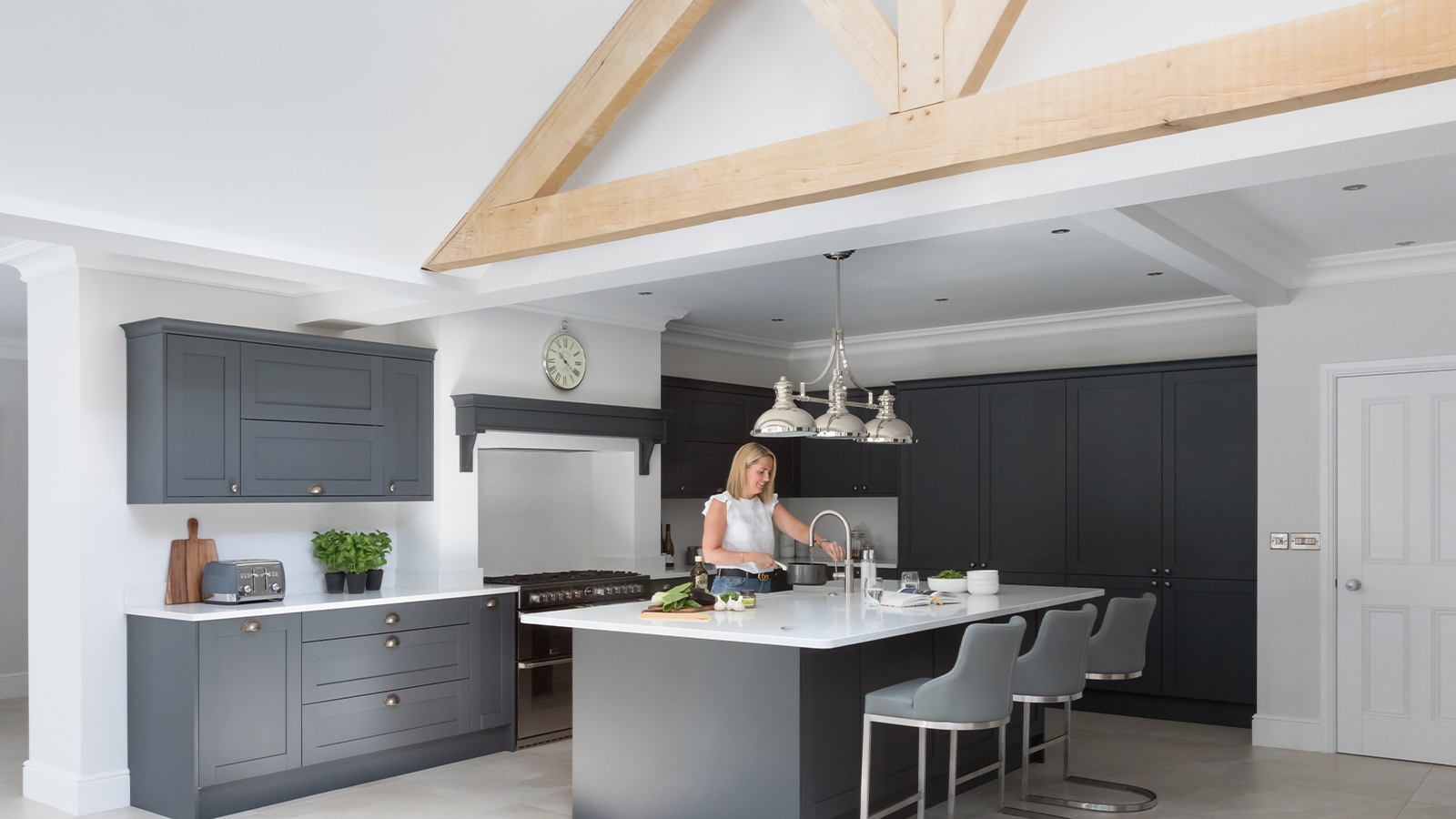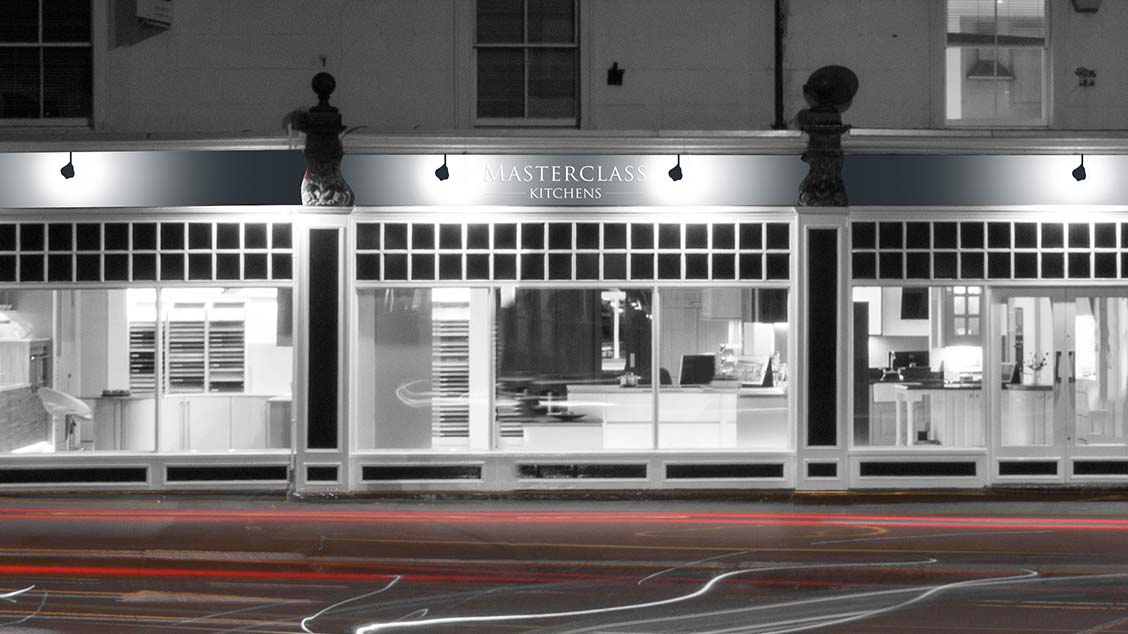 Start your Kitchen Inspiration journey at a Masterclass Kitchens Retailer
Talk to a Masterclass retailer to get your very own kitchen design. Our experts will produce a 3D design and quote based on your dream kitchen wish list.
Find Your Local Retailer