This dessert is a real touch of class...
Ingredients
2 gelatine leaves
500ml plain yoghurt
125g caster sugar
125ml creme fraiche
50ml buttermilk (you can flavour this with ½ teaspoon rose or orange flower essence)
Meringue Kisses
3 medium egg whites
1 teaspoon lemon juice
180g caster sugar
To Serve
150g mixed Summer berries
½ quantity Cassis berry sauce
1 quantity chocolate sauce
Cassis Berry Sauce
150g frozen summer berries
50g caster sugar
2 tablespoons Crème de Cassis
Chocolate sauce
200g good quality dark bitter chocolate, 70% cocoa solids
175ml whole milk
2 tablespoons double cream
30g Muscavado sugar
30g unsalted butter (Castle Dairies is best!), diced
Method
Preheat your oven to 110c/225f/gas ¼ for the Meringue Kisses
Soak the gelatine in cold water for 5 minutes until soft. Remove from the water and squeeze out the excess water and set aside.
Put 100ml of the yoghurt in a small pan with the sugar and warm through, just enough to melt the sugar.
Warm the gelatine in a small pan with 1 tablespoon of water until it is completely melted. Do not let it boil. Pour the warm yoghurt on to the gelatine and mix well, then add the rest of the yoghurt.
Pass the mixture through a fine sieve into a medium bowl. Set the bowl over a larger bowl containing ice. Whisk the mix gently until it cools and begins to set slightly, be careful not to let it set too much as lumps will form.
Remove from the ice bowl. Whisk the crème fraiche until it forms soft peaks. Whisk into the yoghurt mixture followed by the buttermilk. The mixture should be smooth and pourable.
Pour into serving dishes and pop on the fridge to chill and set for 2-3 hours.
Make the Meringue Kisses by placing the egg whites in a bowl and using an electric mixer, whisk the whites with the lemon juice and 1/3 of the sugar until firm peaks are formed. Add the remaining sugar and whisk through to combine.
Line a baking sheet with parchment paper. Fill a piping bag with the meringue and pipe little star meringues and bake for about 30 minutes until firm. Remove and cool.
To make the Cassis sauce, place the frozen berries in a pan with the sugar. Cook together until the berries give up their juice. Push through a sieve and stir in the Crème de Cassis.
To make the Chocolate sauce, heat the milk, cream and sugar together until steaming. Remove from the heat and leave to stand for 5 minutes. Add the chocolate and butter, leave for a further 5 minutes. Stir the chocolate and butter through the milk and cream to form a glossy sauce
Enjoy!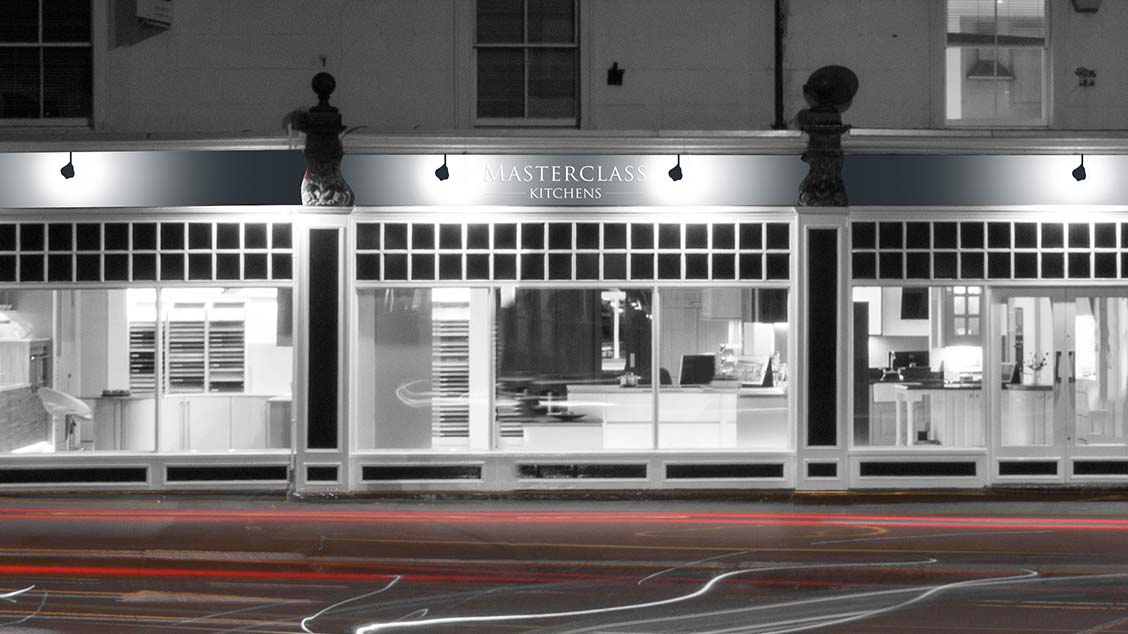 Start your Kitchen Inspiration journey at a Masterclass Kitchens Retailer
Talk to a Masterclass retailer to get your very own kitchen design. Our experts will produce a 3D design and quote based on your dream kitchen wish list.
Find Your Local Retailer