Are you looking for a classic kitchen with traditional features that will stand the test of time?
Read our helpful guide which provides tips on creating a traditional kitchen with a modern kitchen twist.
Whether you're wondering to add a splash of colour to your kitchen island, or can't decide between design features, we hope this guide will set you on your way to design your dream traditional kitchen.
The Stylish Shaker
Our painted skinny shaker range Hardwick has been a firm favourite for those searching for a traditional kitchen and contemporary kitchen design. The painted door boasts a wide range of colours and design features to help you add that classic kitchen look in your home. The skinny shaker frame helps add a modern contemporary look in your home.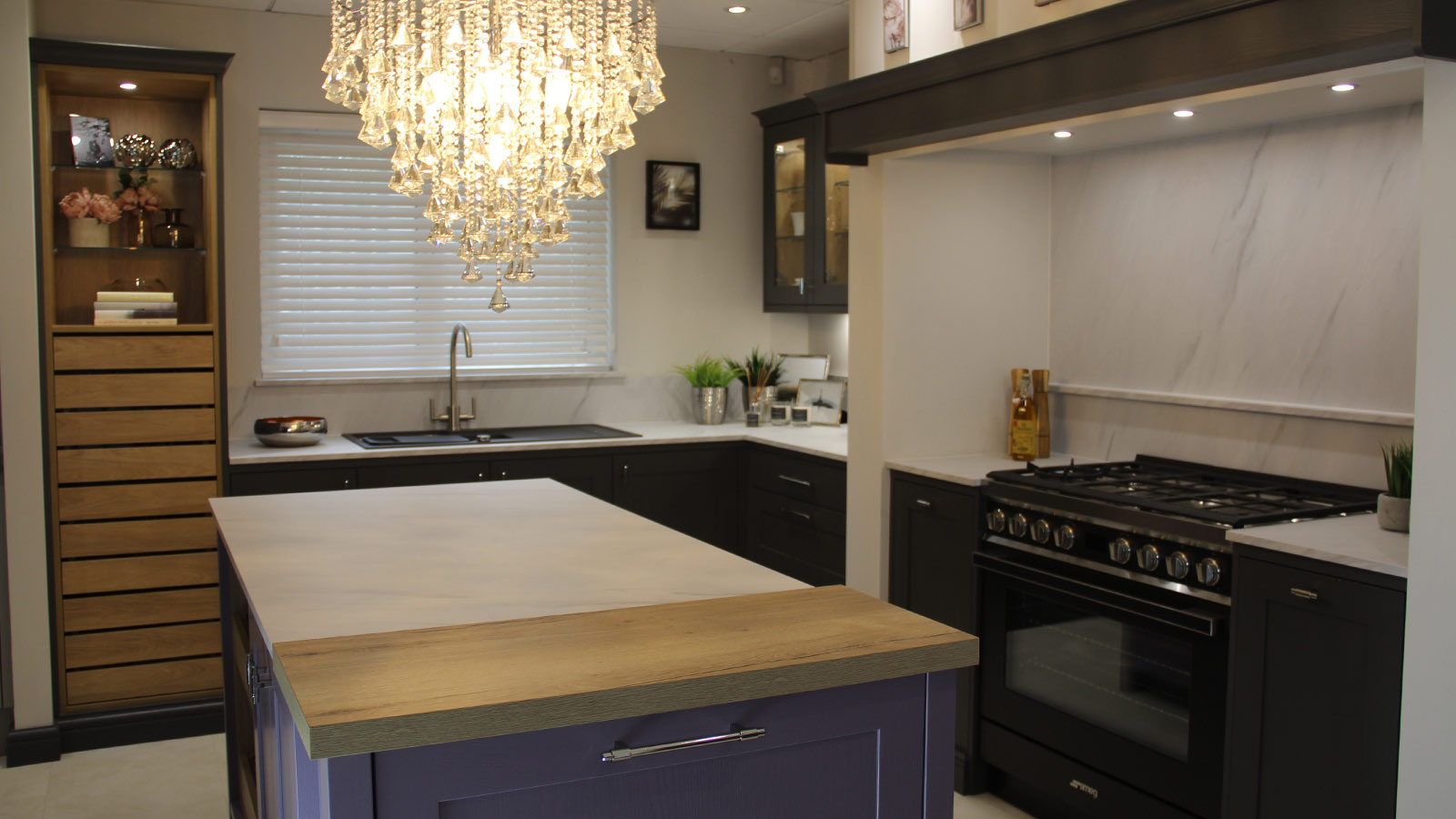 Hardwick in Wisteria and Lava
Kitchen Worktops
Our ranges Milano and Ligna can be used as worktops in your kitchen. In this kitchen we've used the luxurious marble effect finish of Carrara Marble and Mayfield Oak. Using our range of worktops can provide a significant cost saving - and with the wide range of finishes you won't need to compromise on the overall look.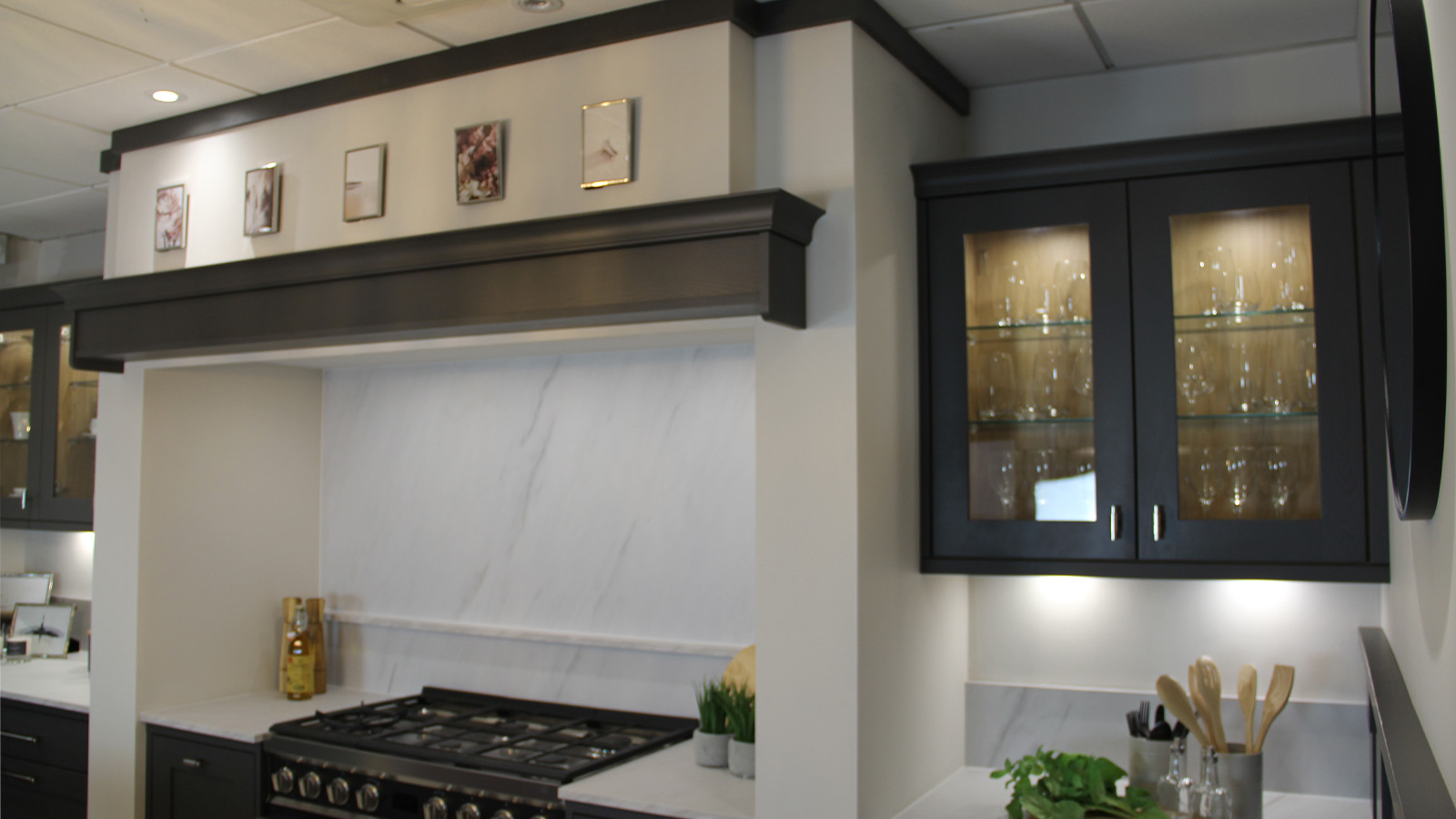 Kitchen Island with a Twist
Make a design statement with your traditional kitchen island. Using our wide range of painted colours you can transform your kitchen island into a shows-topping kitchen feature – here we've chosen the wonderfully on-trend colour, Wisteria.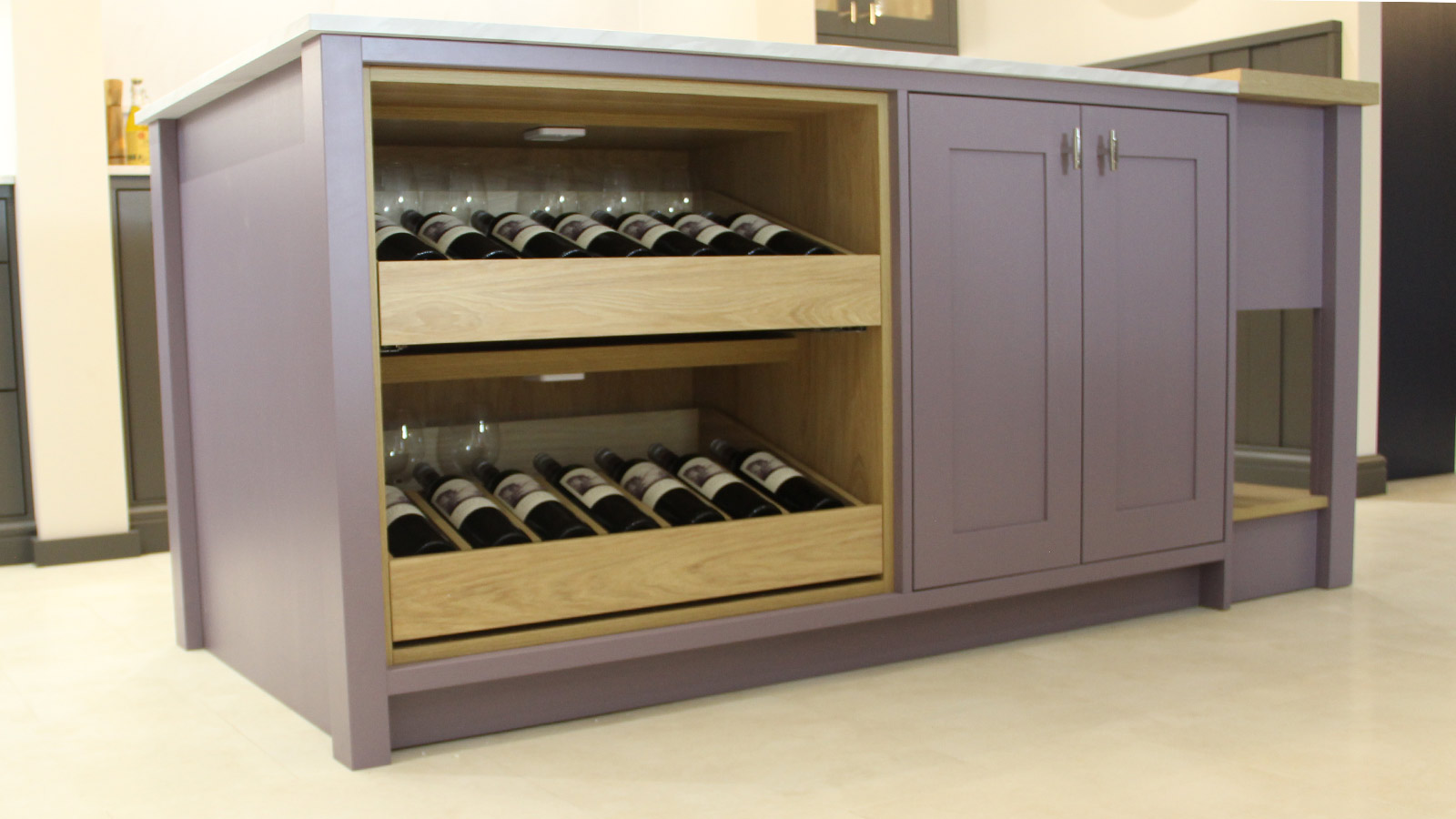 Freestanding kitchen island in Wisteria
Unique Storage Features
Looking for kitchen drawers with a twist? Our crate drawers are inspired by classic drawers you would find in a country style kitchen, but with the added bonus of 60% more cubic space than a corresponding drawer! Our crate drawers and crate pantry are available in Portland Oak and Tuscan Walnut.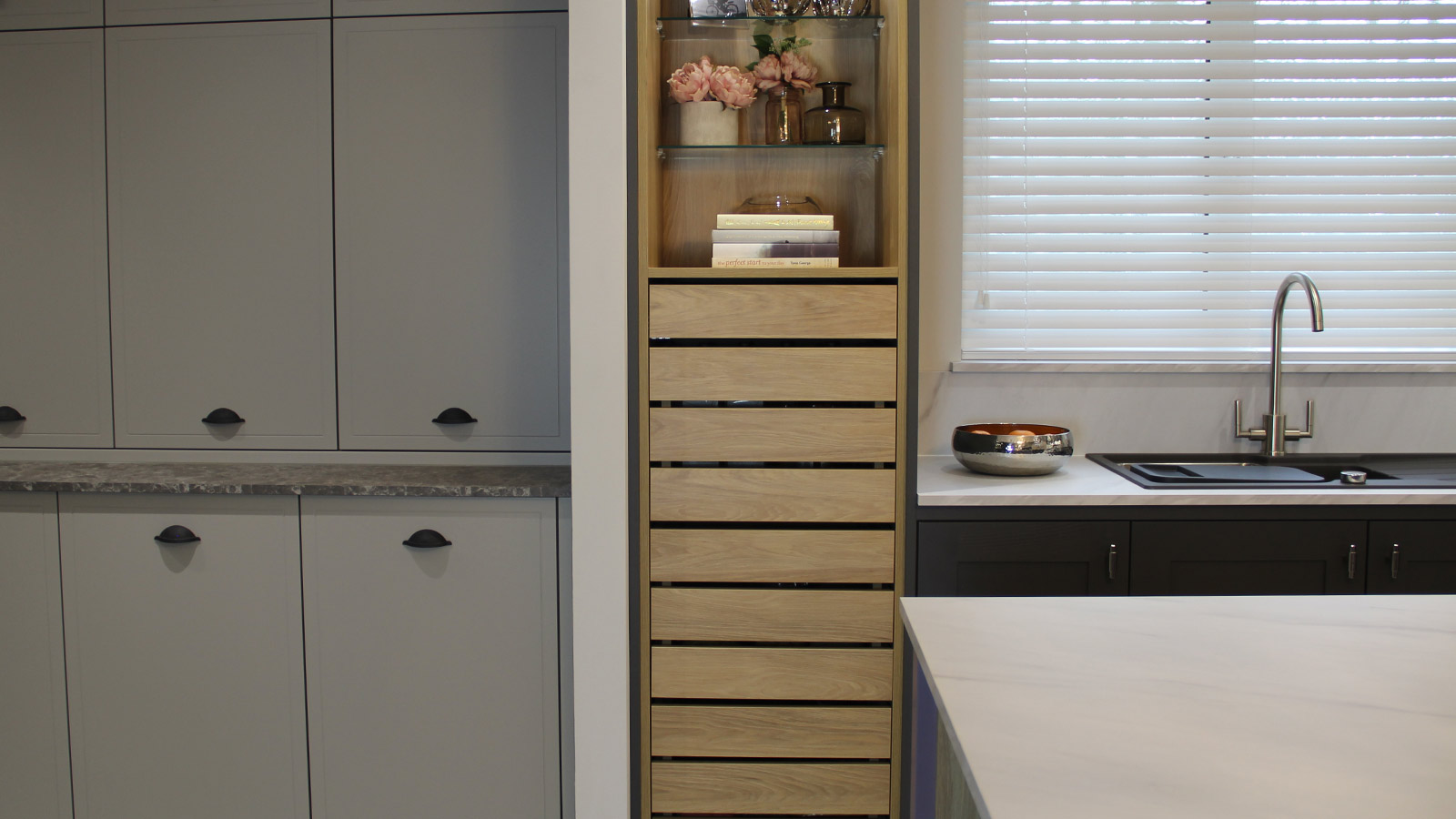 Wood crate drawers in Portland Oak
The Bespoke Kitchen Look
Add a touch of sophistication to your kitchen island with our brand new wine display drawer. This will add an elegant touch to any kitchen. Our display drawers are available in Portland Oak and Tuscan Walnut.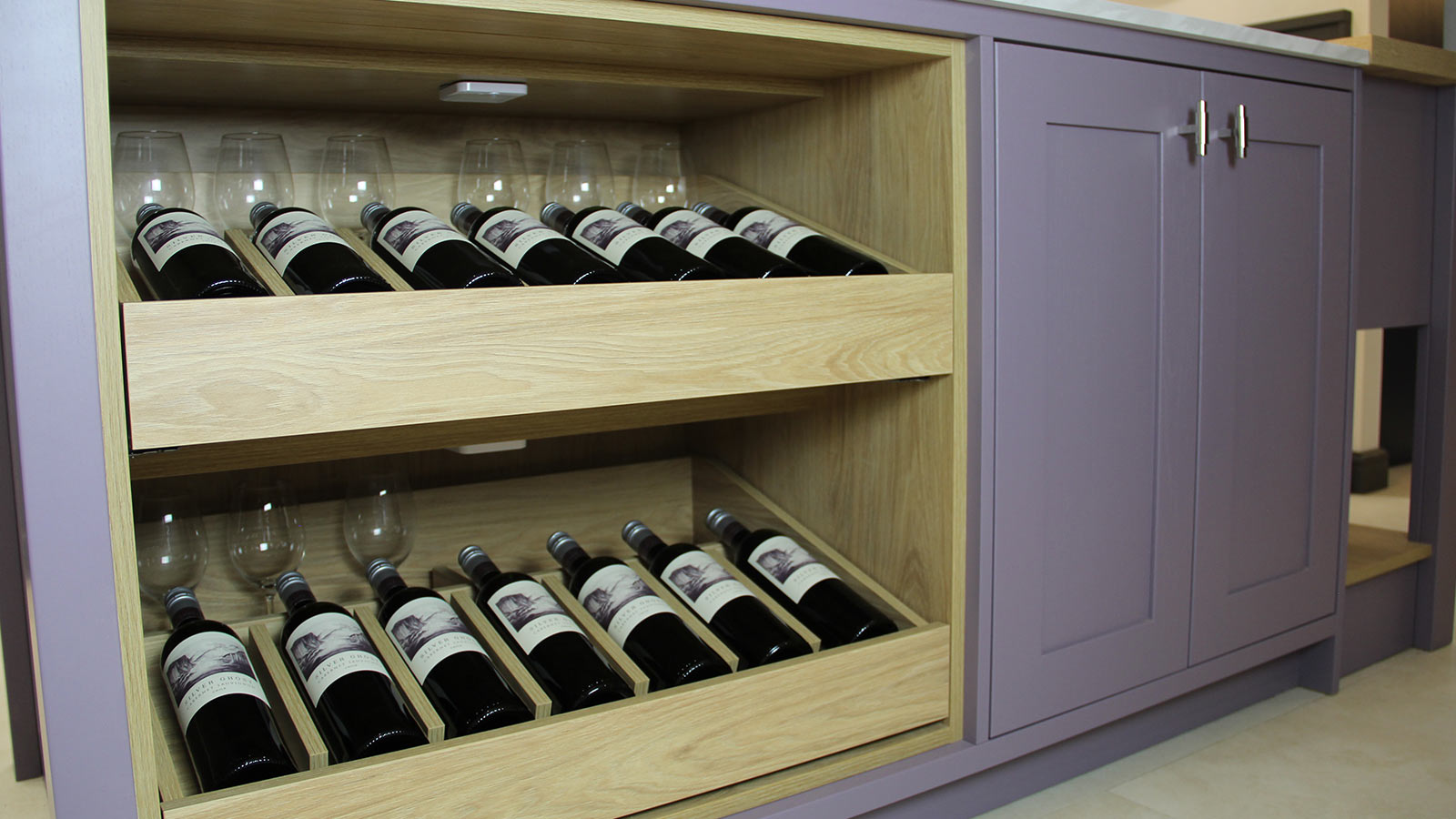 Wine drawers in Portland Oak
Feature Wall
Wall panelling has always been considered a traditional feature, often seen in grand Victorian homes. With our products you can modernise the look by creating a geometrical design in any of our painted colours.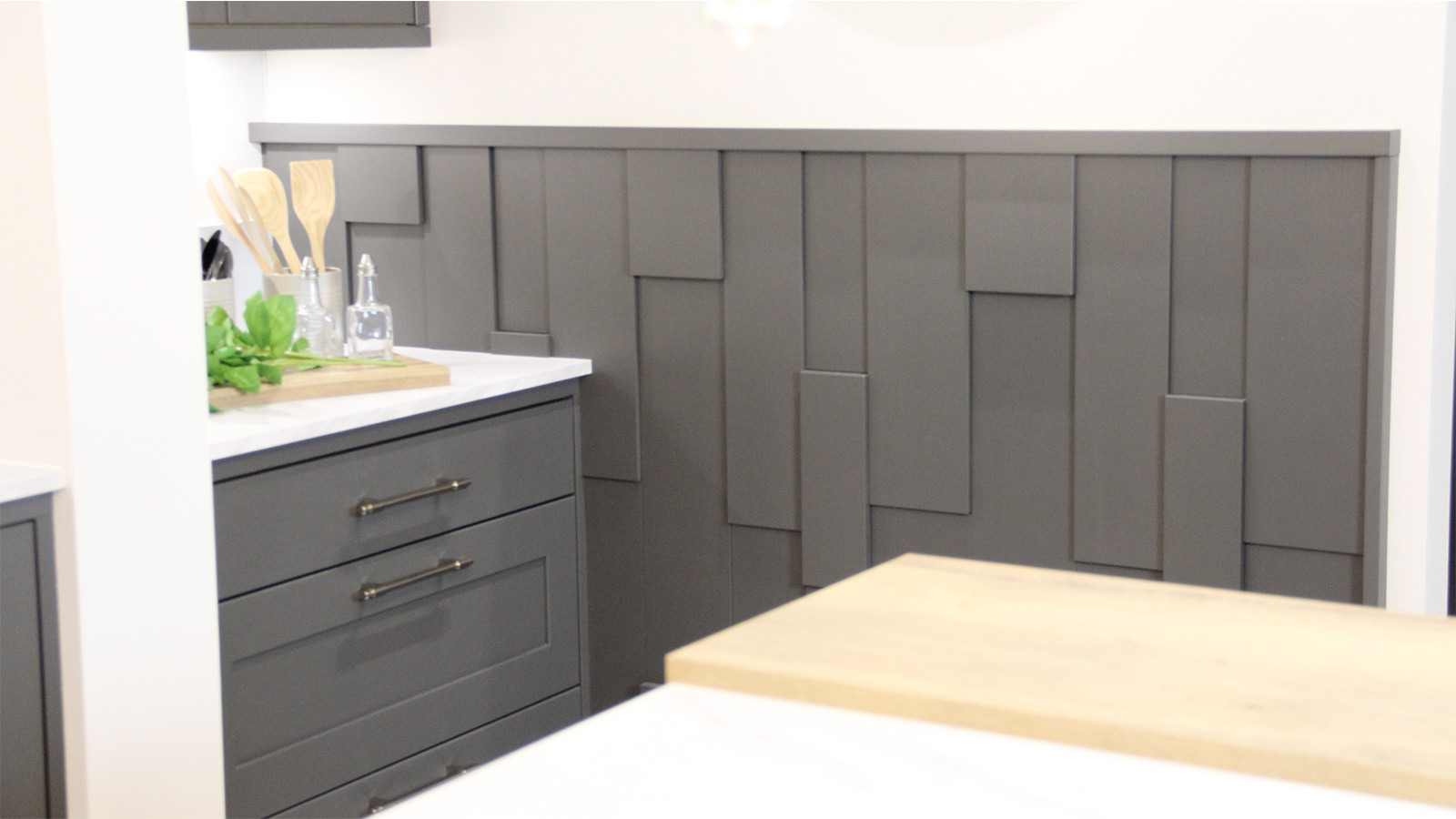 Extra Design Features
The finishing touches to any classic shaker kitchen is a chef's table and kitchen mantle. Both of these design features elevate any design and can have a modern twist depending on your colour choice.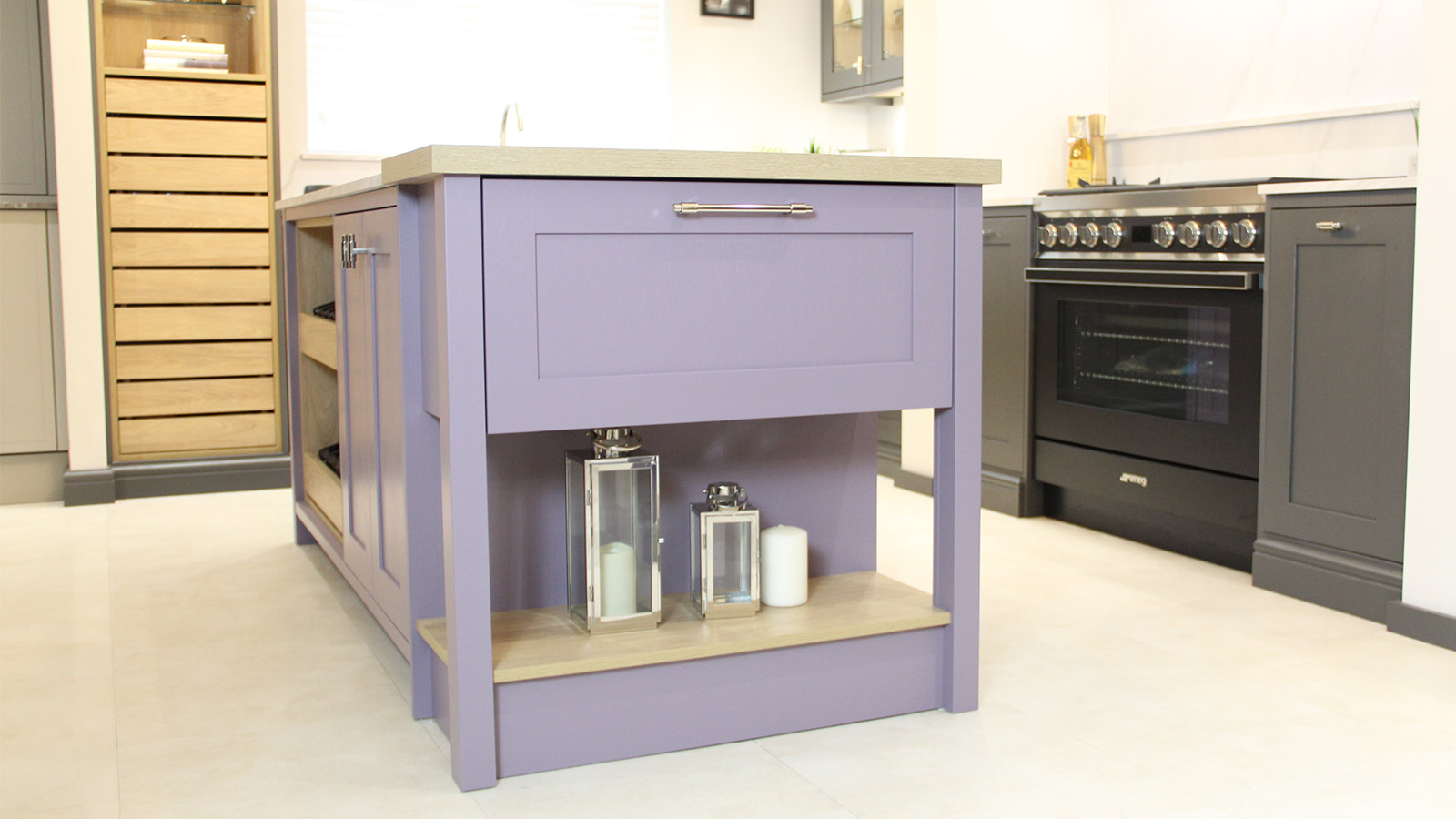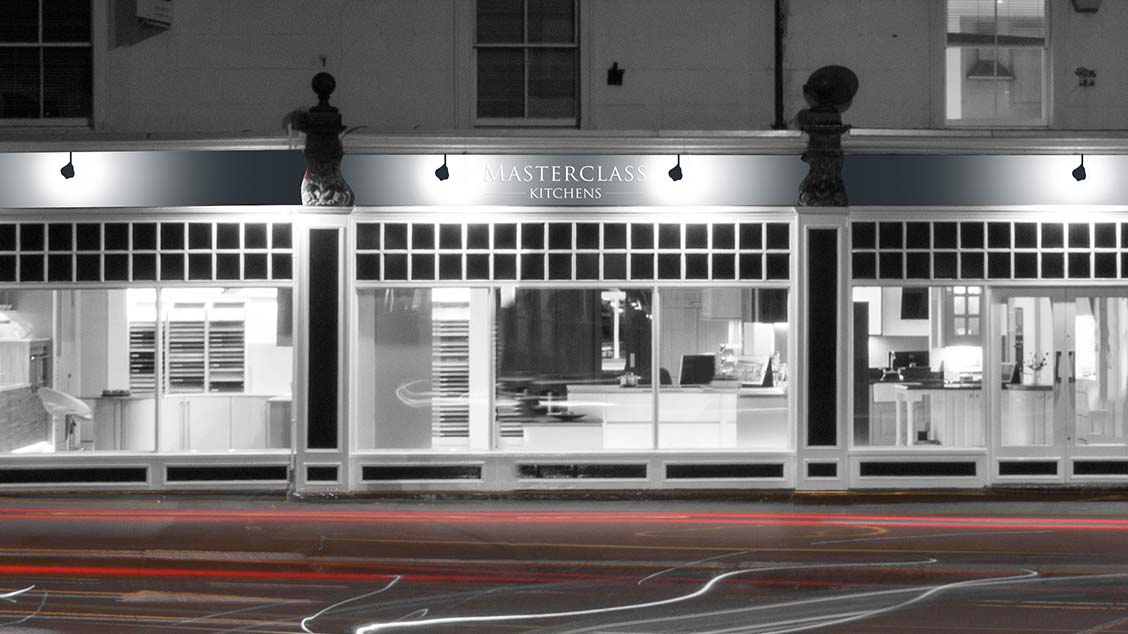 Start your Kitchen Inspiration journey at a Masterclass Kitchens Retailer
Talk to a Masterclass retailer to get your very own kitchen design. Our experts will produce a 3D design and quote based on your dream kitchen wish list.
Find Your Local Retailer