What is so unique about this colour?
Hunter Green is one of our four new colours that we've launched this May! Hunter Green colour offers an opulent, nature-inspired option for those homes that are searching for a natural feel and a charming green kitchen.
Where did the inspiration come from?
Bold, dark colours in our existing colour palette have encouraged our customers to add a show-stopping feature into their homes. Oxford Blue is one of our existing colours that is incredibly popular with our customers. Hunter Green offers an alternative dark green shaker kitchen to our fashionable Oxford Blue.
Which kitchen ranges is Hunter Green available in?
Hunter Green is available in all our Silk and Ash Painted ranges. We also offer Hunter Green as a colour option for these ranges in H Line as well as a beautiful H Line handle rail colour. The specific ranges that Hunter Green is available in are listed below:
Which colours does Hunter Green match well with?
This sophisticated colour compliments warmer tones such as our elegant Farringdon Grey and Natural Timbers, such as Tuscan Walnut and Portland Oak.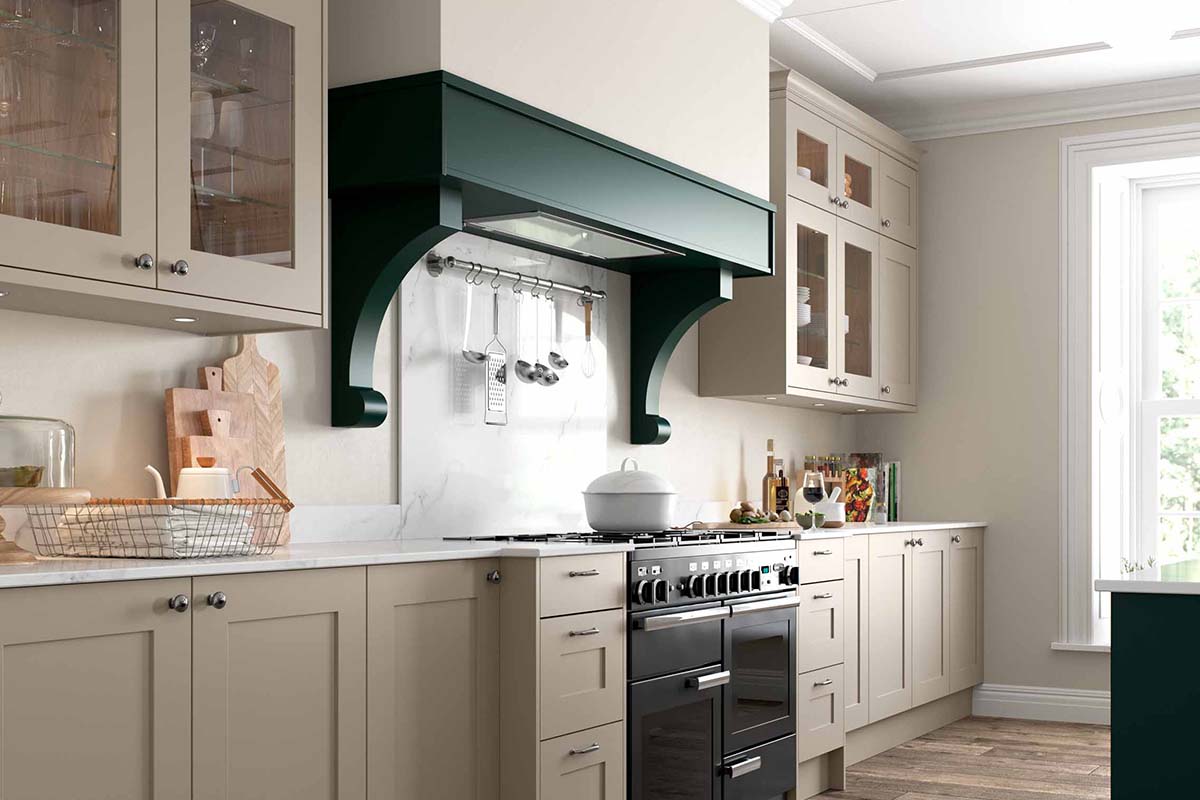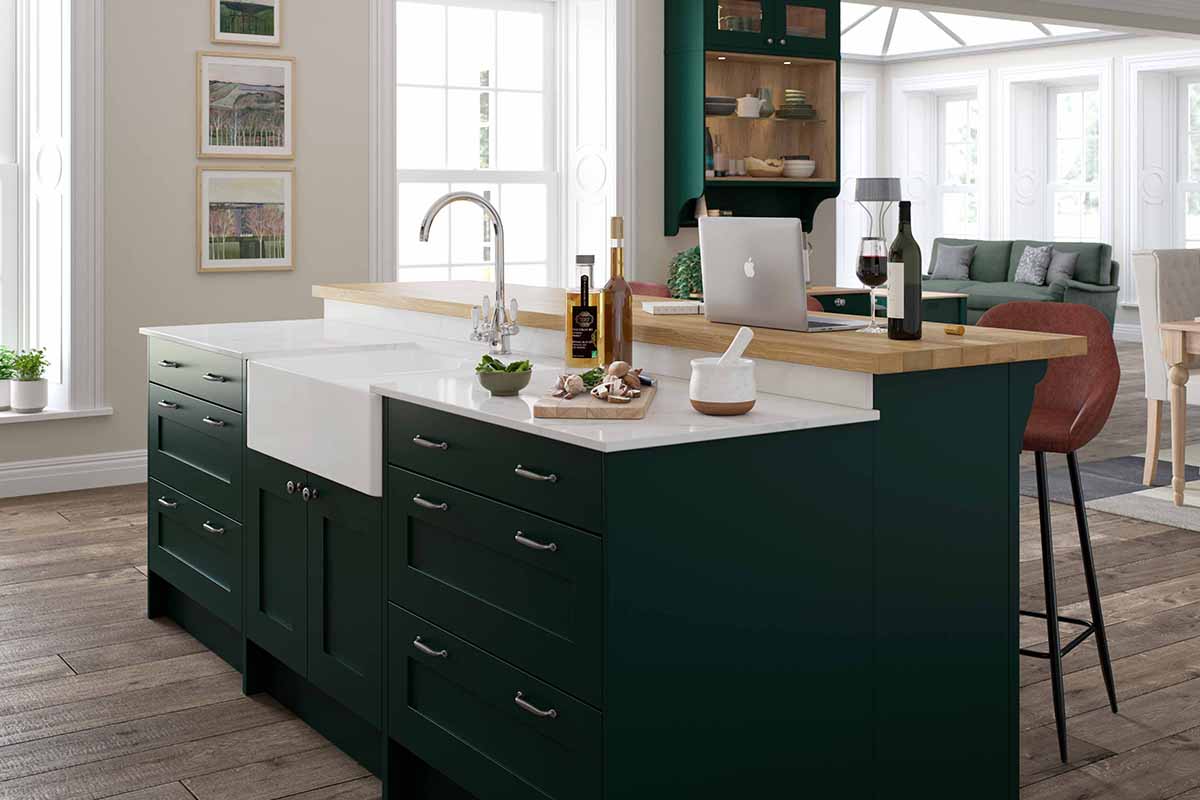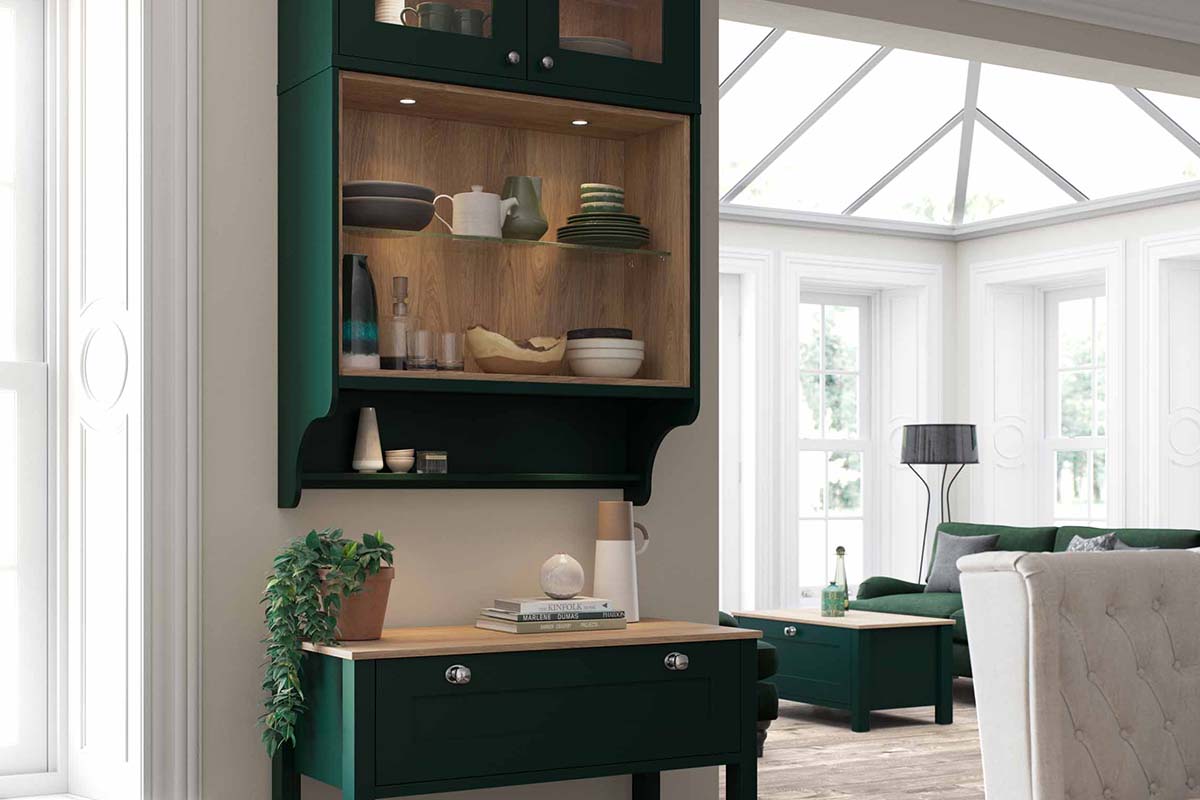 How do I find out more about it?
If you'd like to explore the option of adding a touch of colour to your kitchen or more green kitchen ideas, then please get in touch with your nearest Masterclass Kitchens retailer. They will be able to show you the Masterclass range with all of our divine colours to bring your personality into your home décor.
Start your journey with Masterclass Kitchens