Inkwell
What is so unique about this colour?
Inkwell is a deluxe dark blue kitchen colour that elegantly transforms any space into a home to behold. This luxurious colour can immerse your entire kitchen or just add a touch of elegance as an accent colour.
Why we chose it and where the inspiration came from.
Blue modern kitchens are growing in popularity continuously with our customers. Inkwell has previously been available in our Classic Collection as a shaker kitchen, but we've now made Inkwell available in our Modern Collection as well. This now offers a modern finish for this grand colour to suit all budgets.
Which ranges is Inkwell available in?
Inkwell is now available in the following modern and classic shaker kitchen ranges:
Well matched with…
The grand blue tones in Inkwell work beautifully with light grey tones like our Farringdon Grey and natural timbers such as Portland Oak.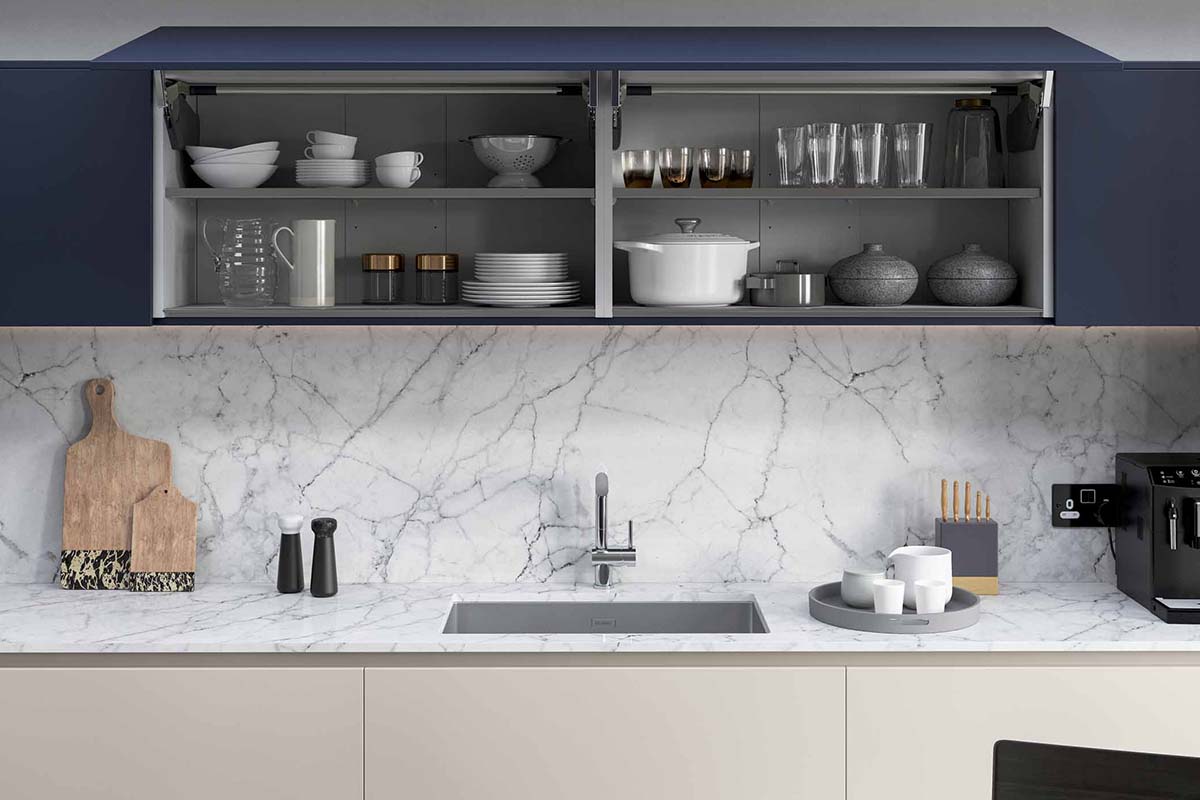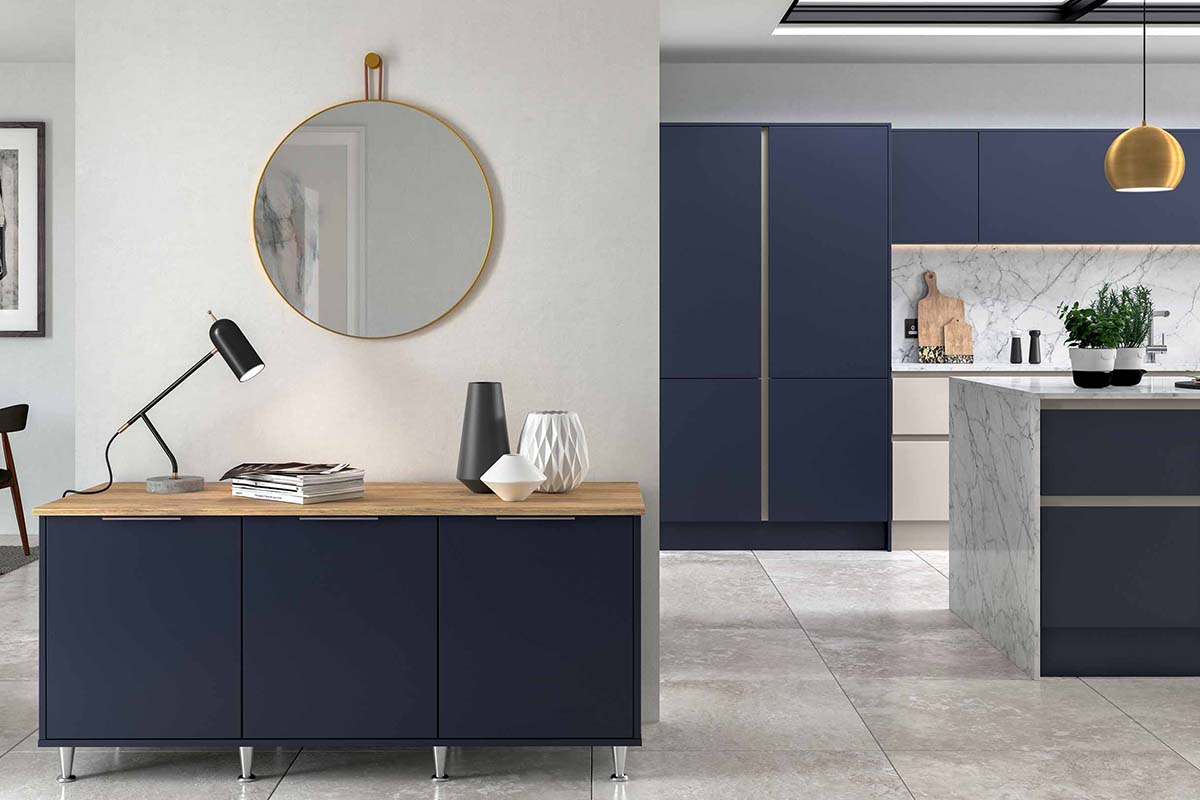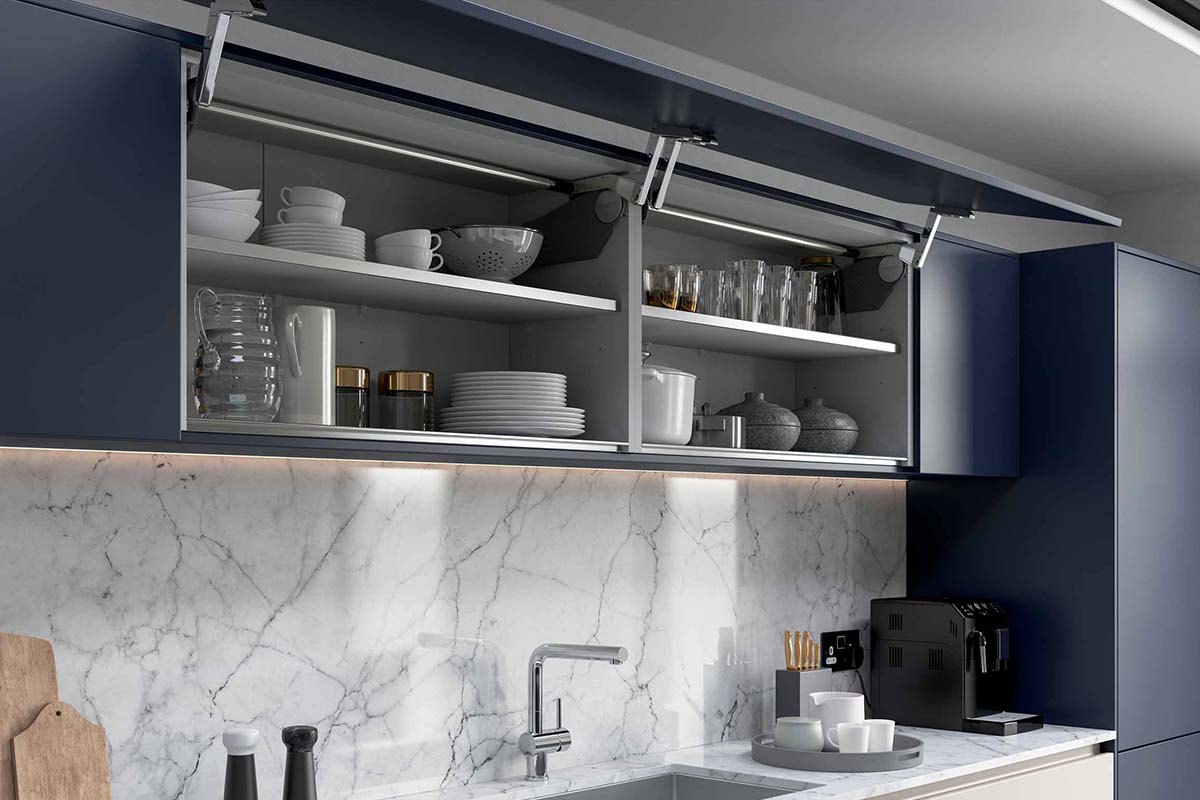 How do I find out more about it?
If you're looking for a sumptuous blue modern kitchen, explore our new Inkwell colour in more detail at your nearest Masterclass Kitchens retailer. Find a Masterclass Kitchens retailer near you.
Start your journey with Masterclass Kitchens