Are you looking for some helpful tips on how to organise your kitchen cupboards and leave your kitchen wonderfully organised? place!
Let's get started:
Then you're in the right
1. Clear out your kitchen cupboards
Begin by taking out all the contents from your kitchen cupboards so you can start assessing the contents. With each item, consider the following questions:
Do you use it on a regular basis?
Do you need it?
Is it broken or out-of-date?
2. Zone your kitchen space
Now that you have all of your items out of the cupboard, it's time to start organising your kitchen.
Your next task will be grouping items together from boxed dried food, crockery and utensils to baking ingredients. This will help shape your kitchen zones to ensure you're utilising every part of your space.
One of our stand-out storage features to help zone your kitchen is The Hathaway: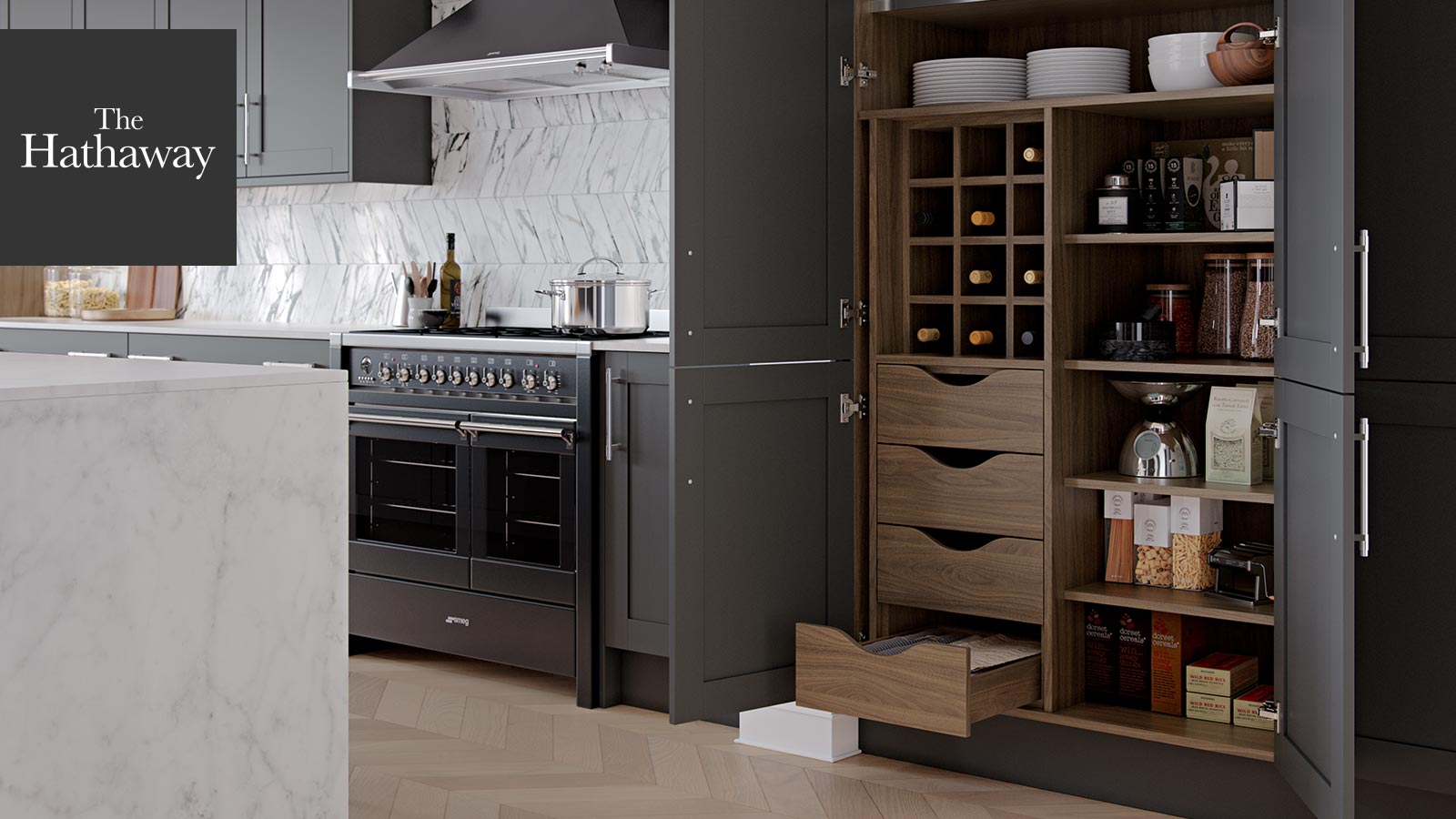 This magnificent kitchen pantry system comes with a wide variety of storage for your items – perfect if you want to store food and utensils in one place.
3. Put all the essentials in easy reach
The next step is thinking where items should be stored. The items you've listed as 'use on a regular basis' need to be within easy reach. Rummaging through the back of cabinets to find items can be a pain, which is why internal drawers or pull-out systems are great for the items you need on a regular basis.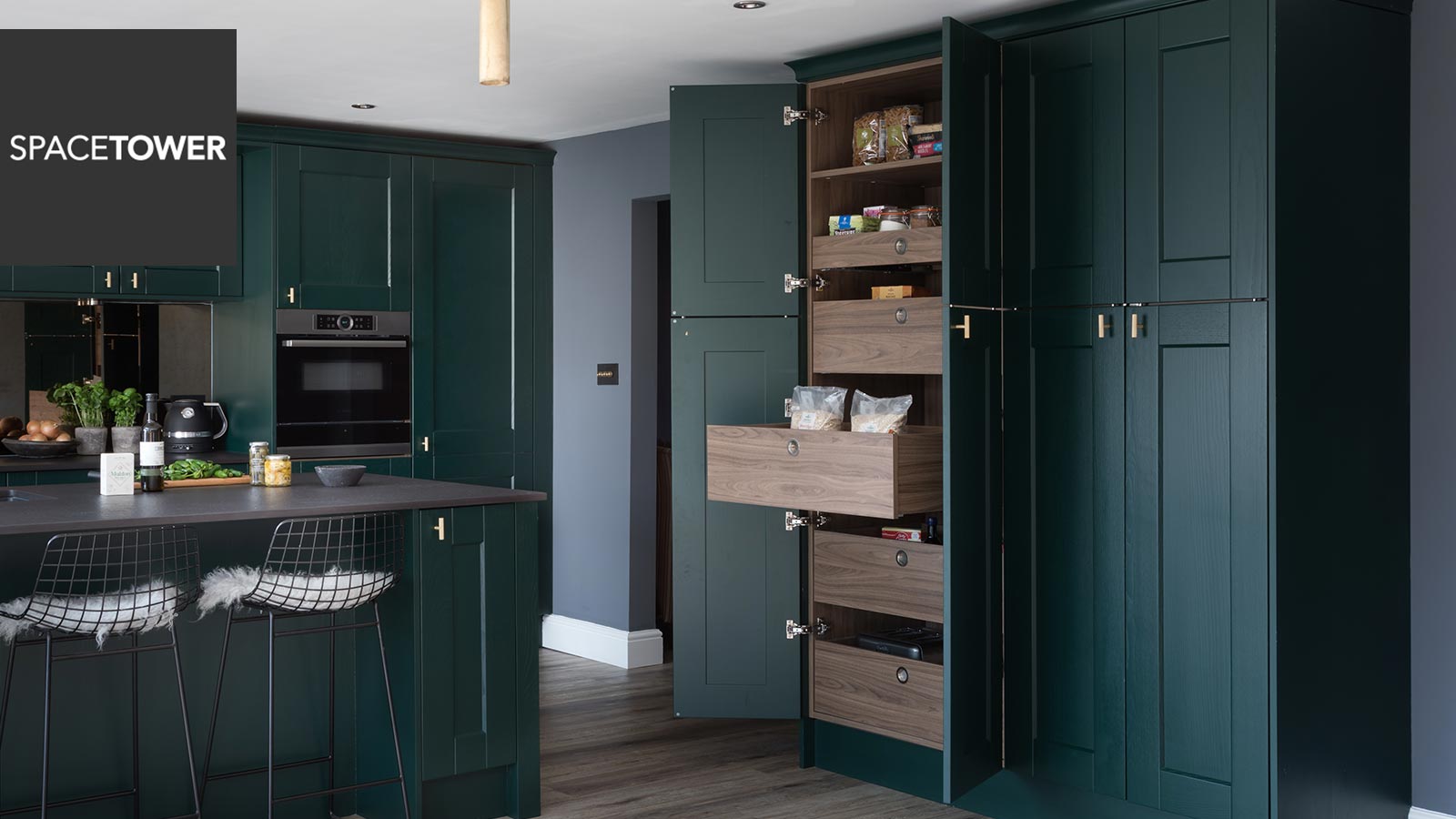 The SpaceTower pull out drawer larder unit is the ultimate storage feature for making sure that all your everyday essentials can be conviently reached form any angle.
4. Organise your kitchen waste
Recycling is the norm for every household and your kitchen can no longer survive with one bin.
Your waste management system is now a vital part of your kitchen, which is why we launched our own integrated bin: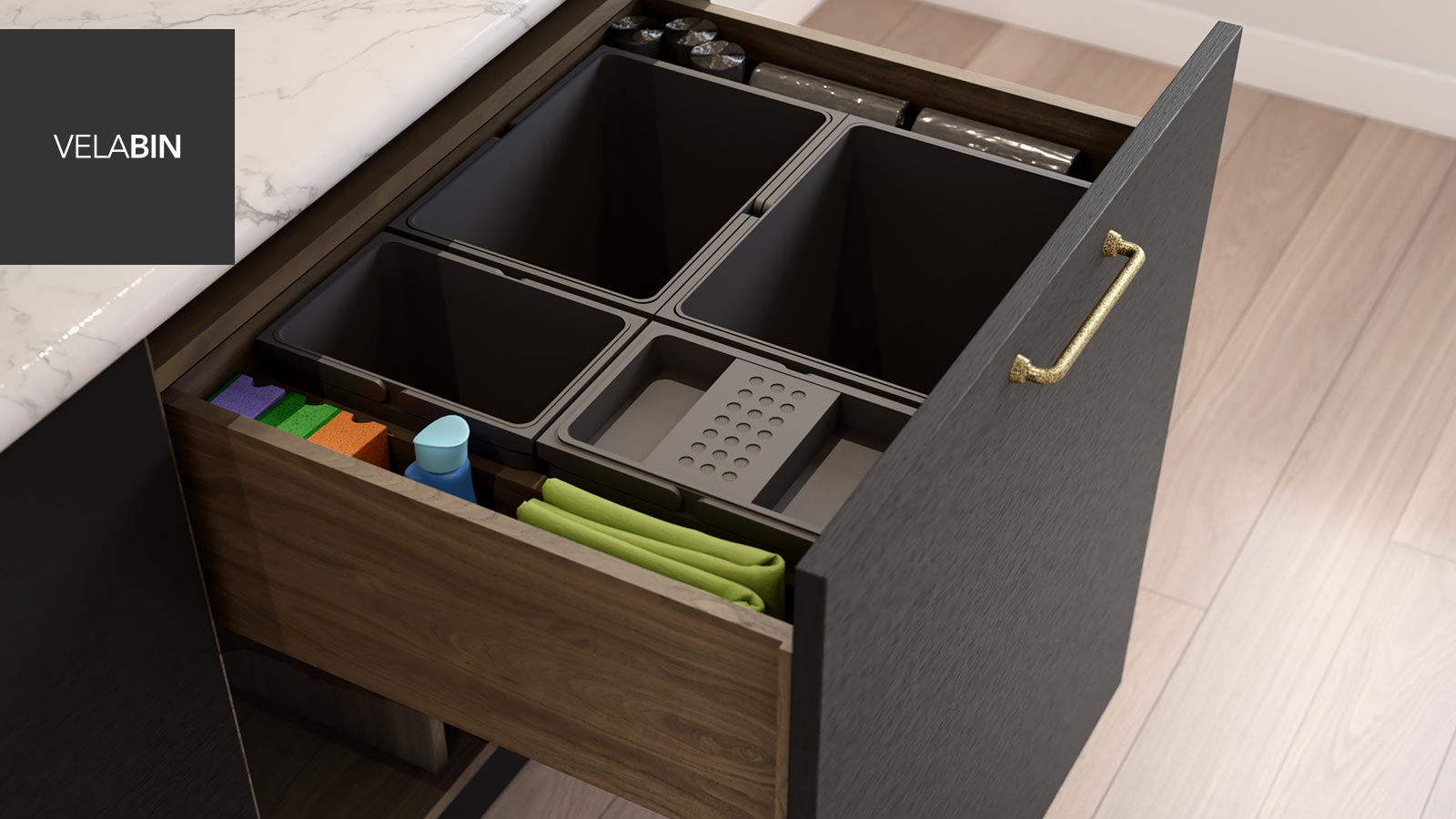 Our impressive bin systems come in a variety of configurations that support council guidelines for waste management.
5. Make the most of kitchen corners
To maximise your kitchen space, why not consider utilising the corners in your kitchen?
Corners are often forgotten in kitchen design, meaning homeowners are left with considerable unused space in their home. Choosing our corner pantry The Lansbury will not only allow you to utilise your corner space but provides a show stopping storage solution: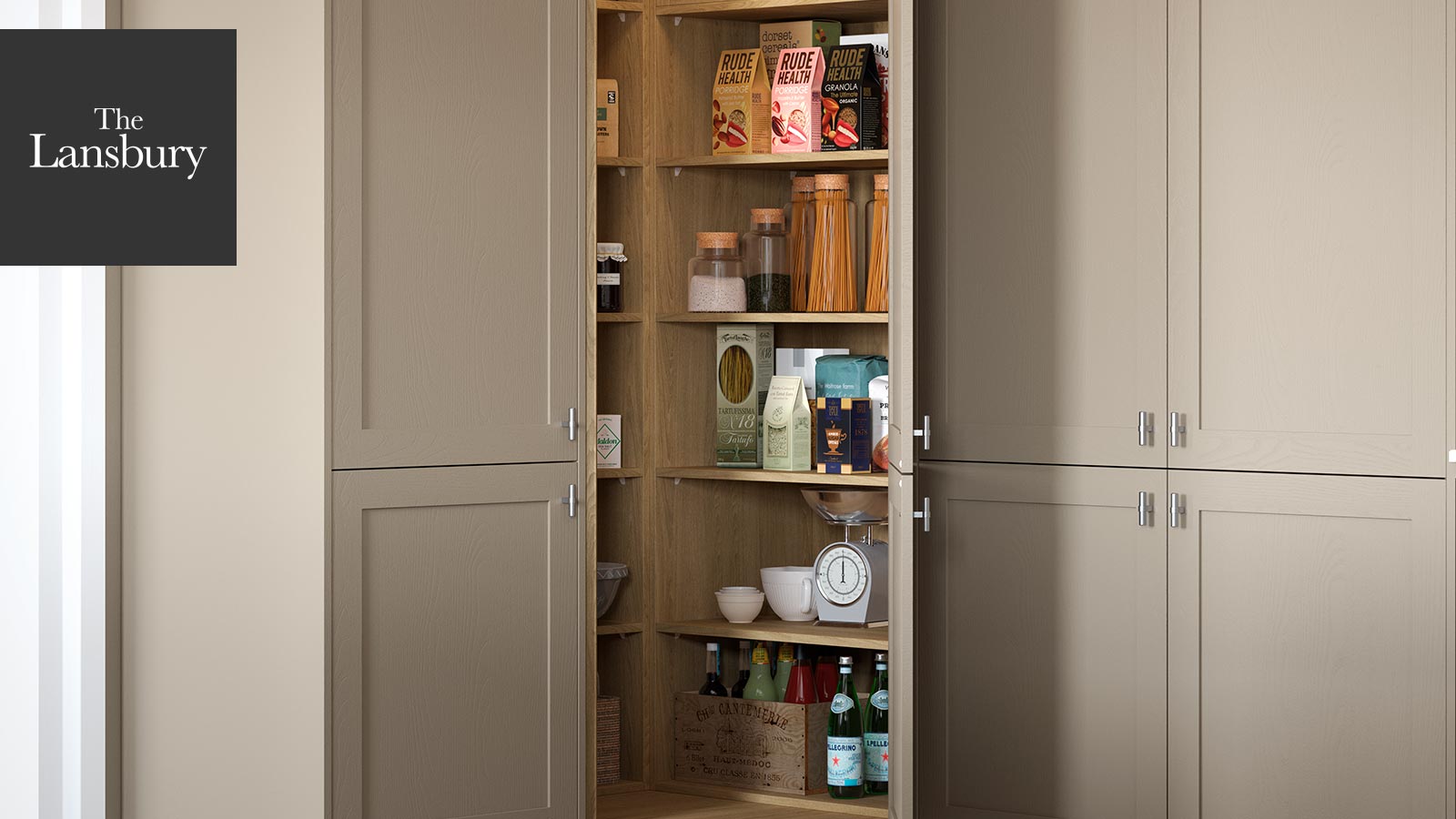 This corner pantry is perfect to keep your bulky items within easy reach, from mixing bowls, serving dishes along with your favourite cupboard foods.
6. Say yes to organised drawers
Throwing items in drawers without a system will more than likely end up with your draw jamming and a lot of frustration.
Instead, use drawer compartments to keep your kitchen items organised.
We have a wide variety of drawer options to choose from, but our favourite for a modern home are our LineaPlus drawers: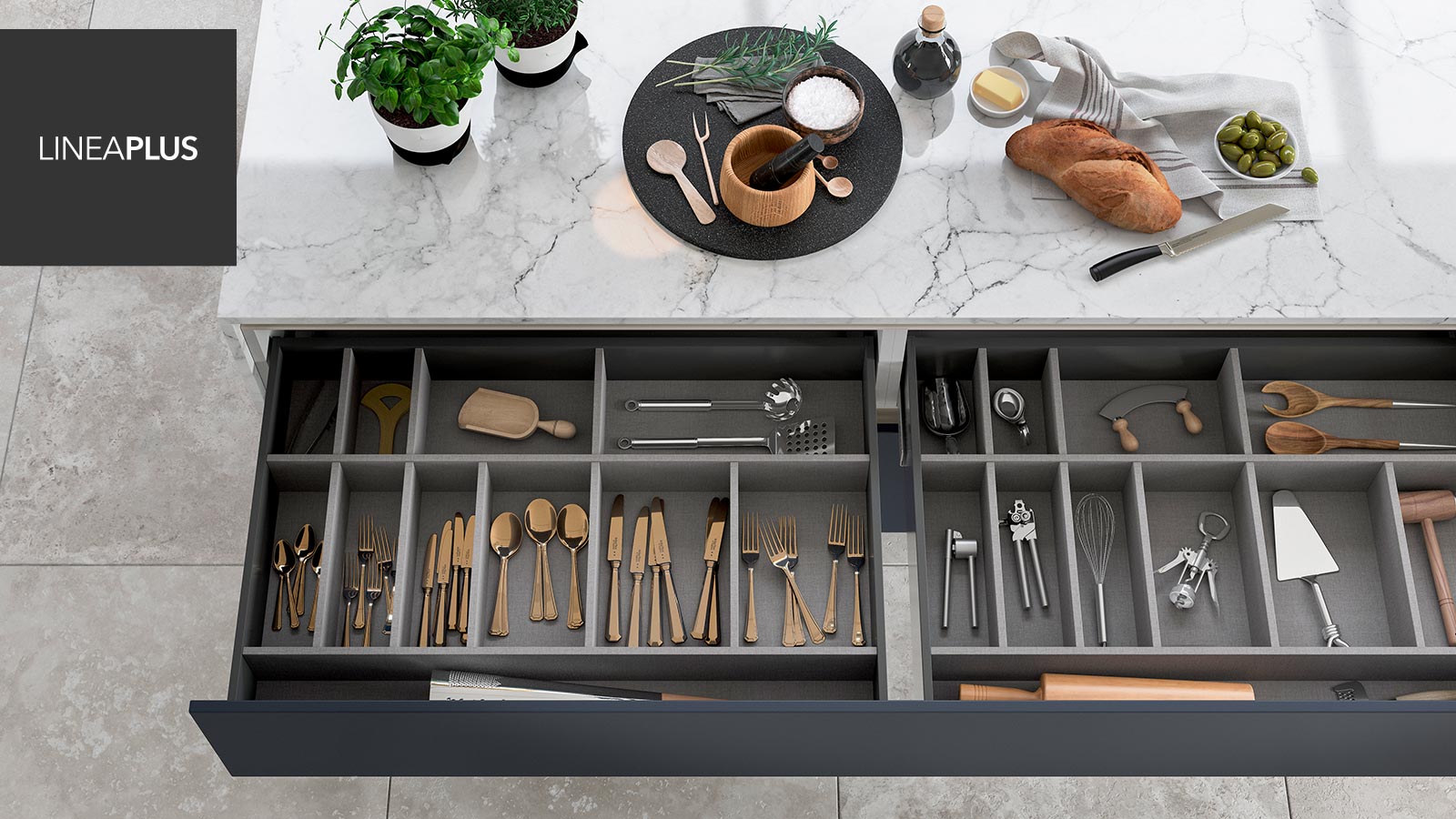 These modern kitchen drawers are the widest and deepest drawers on the market and you could benefit from 30% more usable space than conventional cupboards.
Are you looking for more kitchen ideas and advice?
Our latest posts: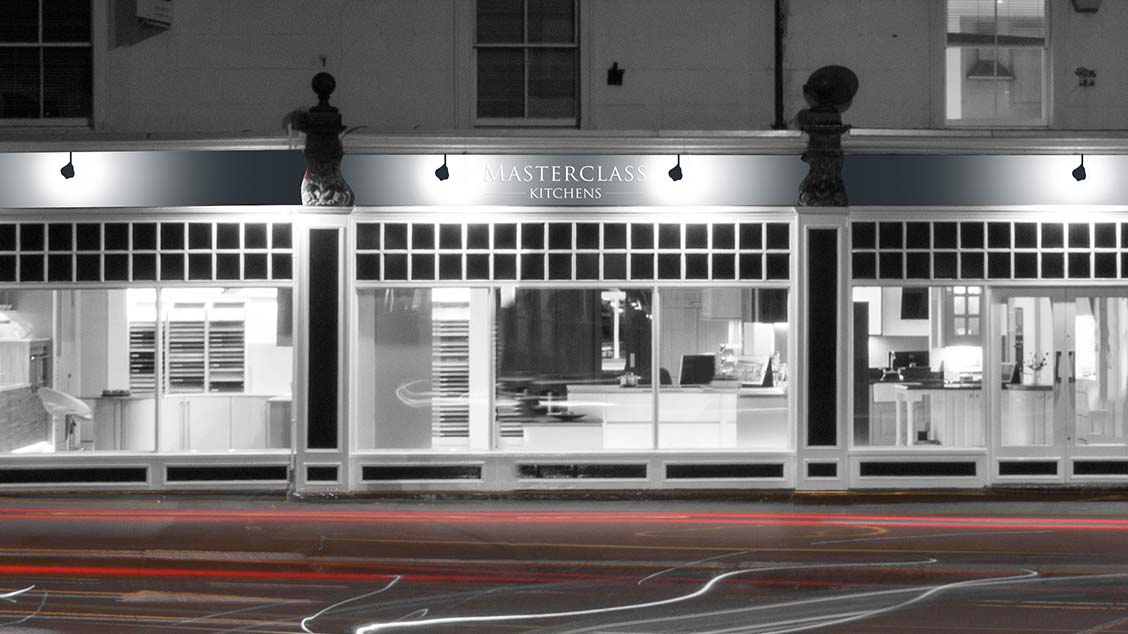 Start your Kitchen Inspiration journey at a Masterclass Kitchens Retailer
Talk to a Masterclass retailer to get your very own kitchen design. Our experts will produce a 3D design and quote based on your dream kitchen wish list.
Find Your Local Retailer