Ideas & Inspiration
Real Page-Turners: New Masterclass Kitchen Brochures
Our new Masterclass Kitchens and H Line brochures are designed with you in mind and can provide you with plenty of inspiration when planning your dream kitchen.
Find your perfect kitchen
We have recently launched our brand new brochures for Masterclass Kitchens and our H Line range. Enormous care is taken to create our brochures with you in mind. They showcase the quality and choice that we endeavour to provide you with when searching for that smile-provoking design inspiration.
Masterclass Brochure
Our new Masterclass Brochure exhibits beautiful images of our kitchen ranges in a variety of finishes and colours that we're sure you'll love.
You'll see that this brochure is prominently made up of two main sections; our Modern range and our Classic range. Contemporary, flat slab door designs and sleek, clean lines represent our Modern kitchen range. Whereas our Classic range is the epitome of a beautiful traditional look, finished off with classic detailing for that cosy, country kitchen feeling.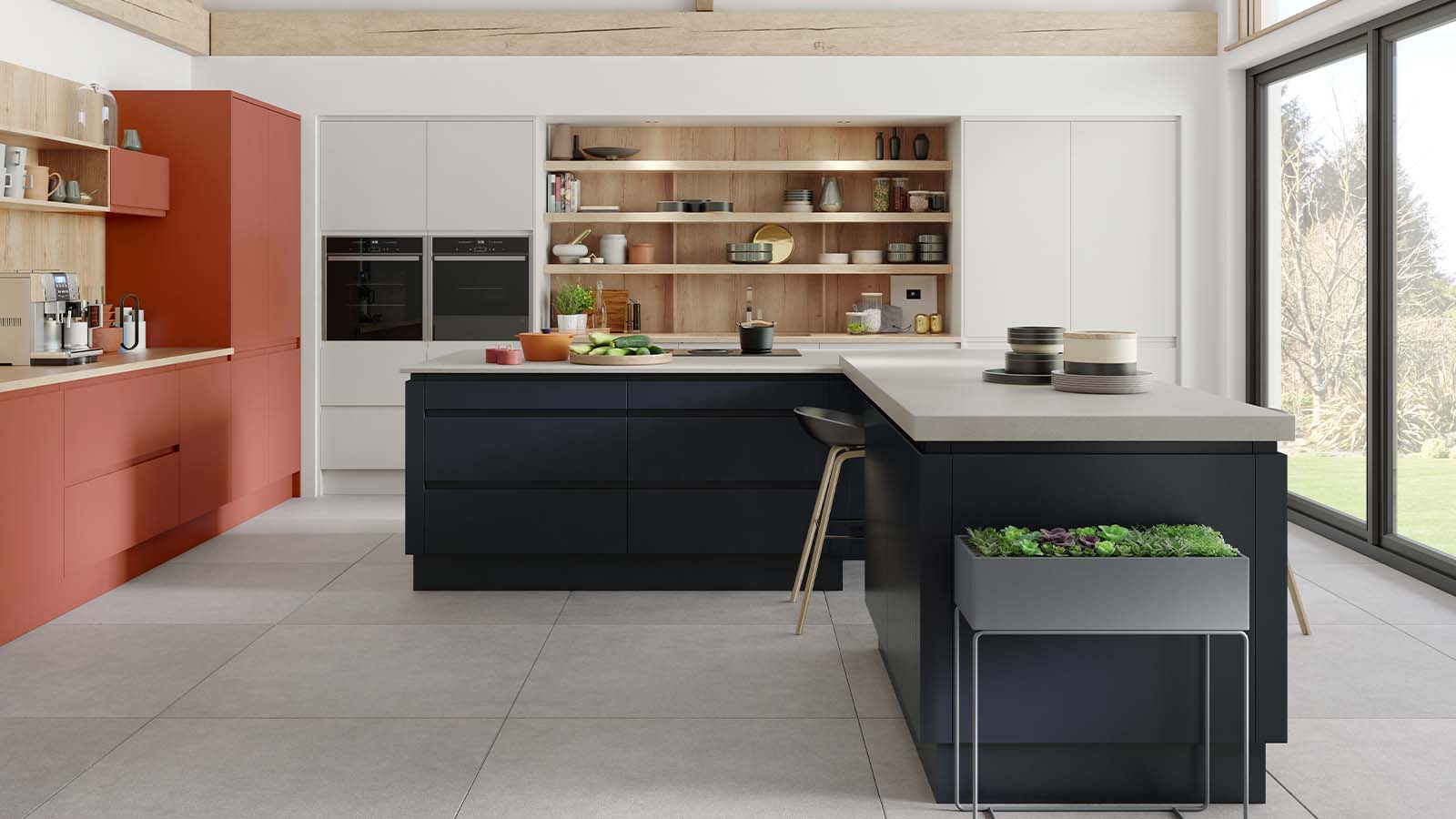 Roma Oxford Blue with Terracotta Sunset and Scots Grey from the Modern Collection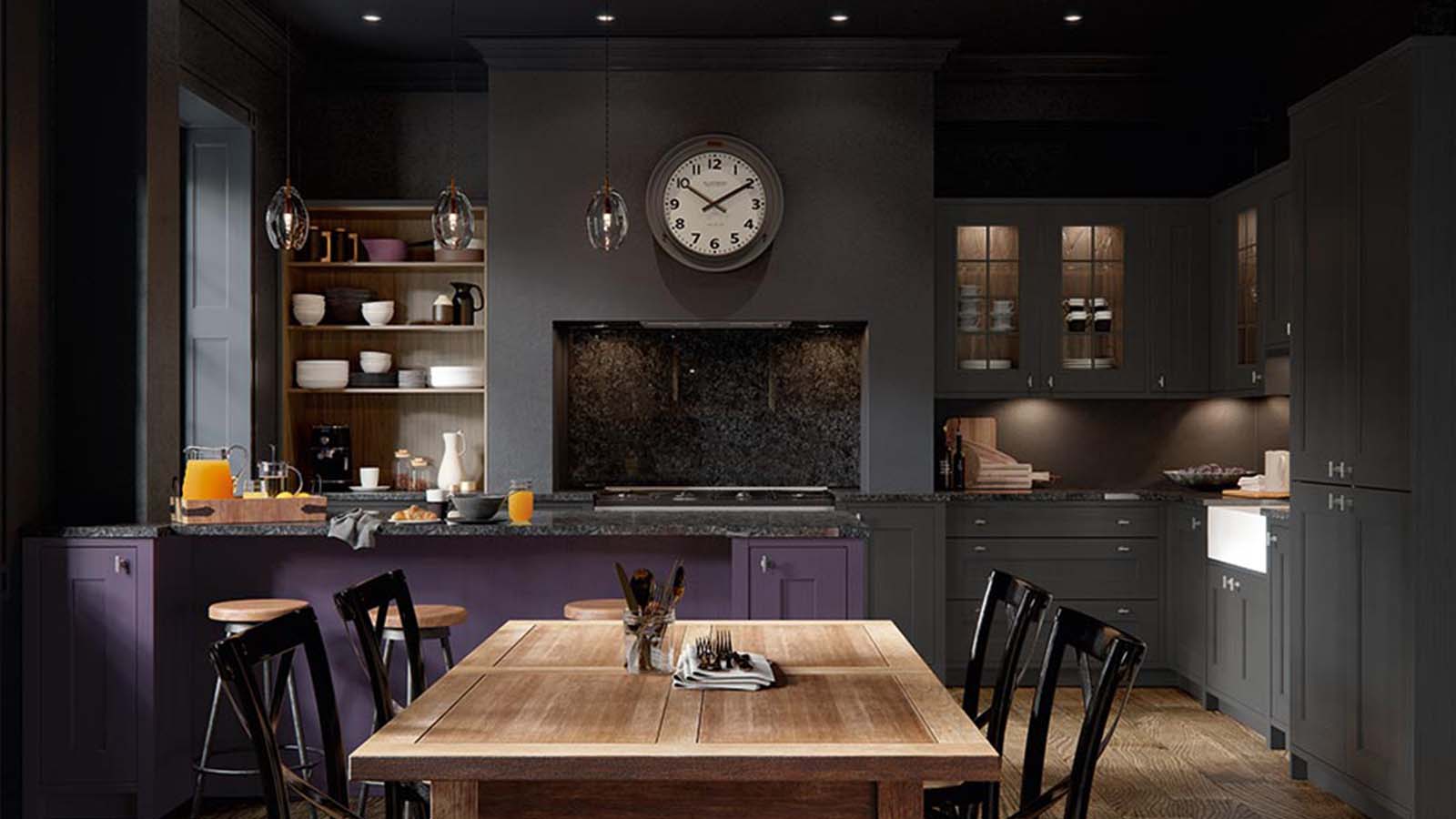 Ashbourne Mulberry with Graphite and Tuscan Walnut open shelving from the Classic Collection
Towards the end of the brochure we highlight The Signature and Living Collections…
The Signature Collection is designed to add extra elegance to your kitchen and make your home stand out, along with providing storage essentials to satisfy the most discerning of customer. Its underlying British heritage oozes glamour as well as practicality. Our brochures showcase the beautifully designed and thought-out pieces in a very elegant manner, which will give you a good idea of which features you won't be able to live without in your new kitchen.
We've also displayed the new Living Collection in this brochure. This is a range of free standing furniture that is designed to blend your new kitchen seamlessly with your other living spaces. These features focus on bringing your own, unique style into your home. This furniture will enhance your whole design and complement the entire space while bringing everything together. The imagery in our brochure displays these perfectly so that you can see them in a home environment.
Dimensions, colours and drawer options are also included for the ranges and furniture pieces in the brochure to give you as much information as possible when planning out your new kitchen and living space.
H Line Brochure
Inside our H Line brochure are a range of sleek kitchen designs that display a mix of gloss, textured and super smooth finishes for an ultra-minimal and clean lined look.
This brochure showcases our uber modern handleless kitchens, including the colours available to you as well as some of the H Line features. One of which is the Legrabox R-Design, a luxurious drawer system that's brushed with stainless steel, which gives is a wonderful aesthetic value. Legrabox R-Design makes what's inside a Masterclass kitchen just as breath-taking as the outside.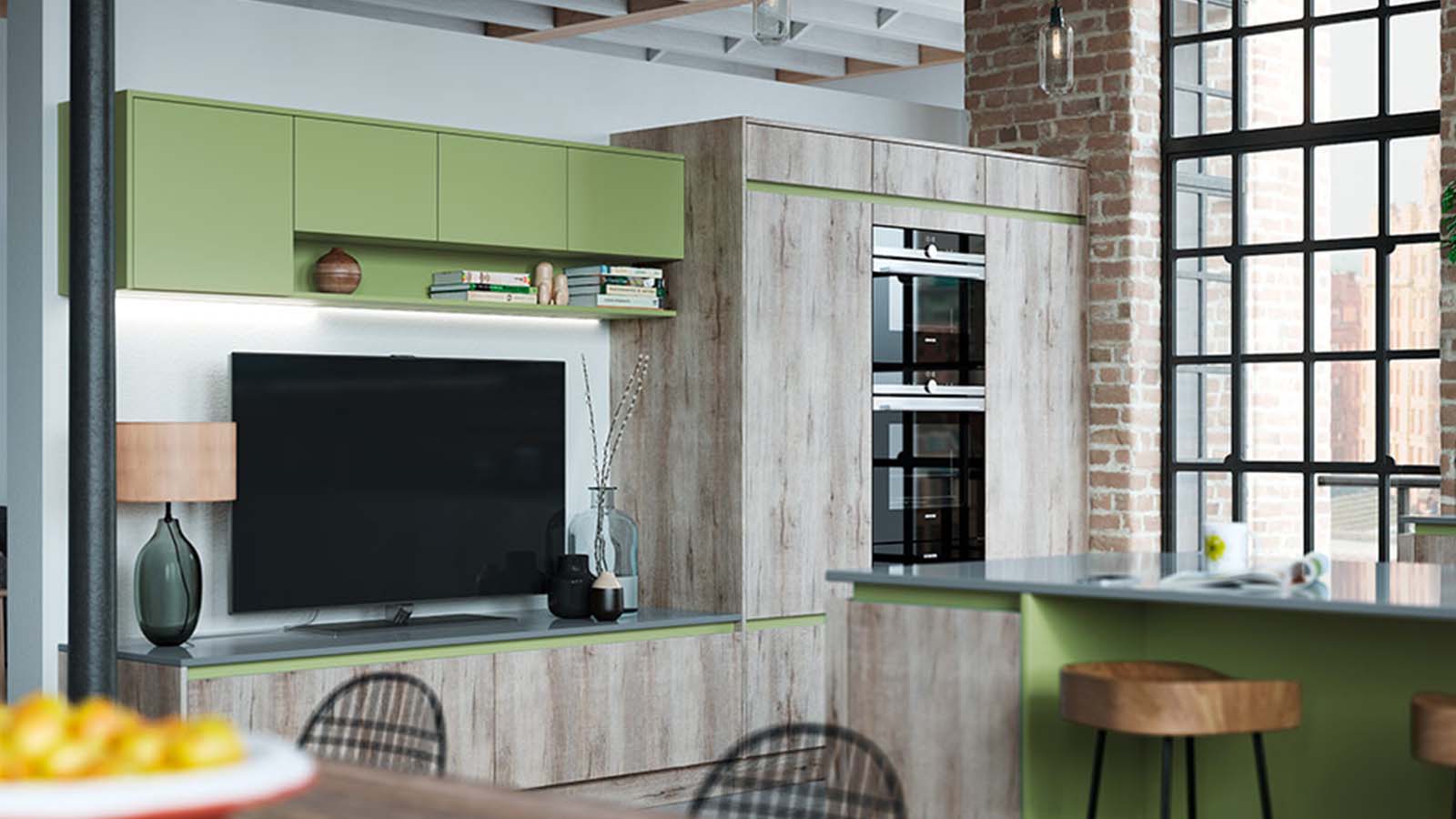 Hampton Spring Meadow and Matching Handle Rail with Dust Grey and Madoc Boarder Oak from Masterclass Kitchens
Other features explored in the H Line brochure include the handle rail colour options that make a handleless kitchen design stand out, floating cabinets and Linea cabinets and drawers to maximise your storage space elegantly.
Both brochures highlight key colours and finishes in each kitchen to ensure that you learn what makes up your favourite kitchen look and feel before speaking with your nearest Masterclass kitchens retailer.
The Commercial Sales Director, Steve Tough, said "I'm absolutely delighted with our latest literature. As a company we want to stand out from the crowd and be a little different and I believe our new brochures do exactly that. We have had a fantastic start to 2019 and I'm excited to see what the rest of the year will bring".
Masterclass Kitchens can now offer you more colours and textured finishes than ever before. All of which can be mixed with our unique design features and free standing furniture to enhance the kitchen of your dreams.
Spend some time curled up with a cosy blanket, a cup of tea and your free copy of our latest brochures and allow inspiration to take over.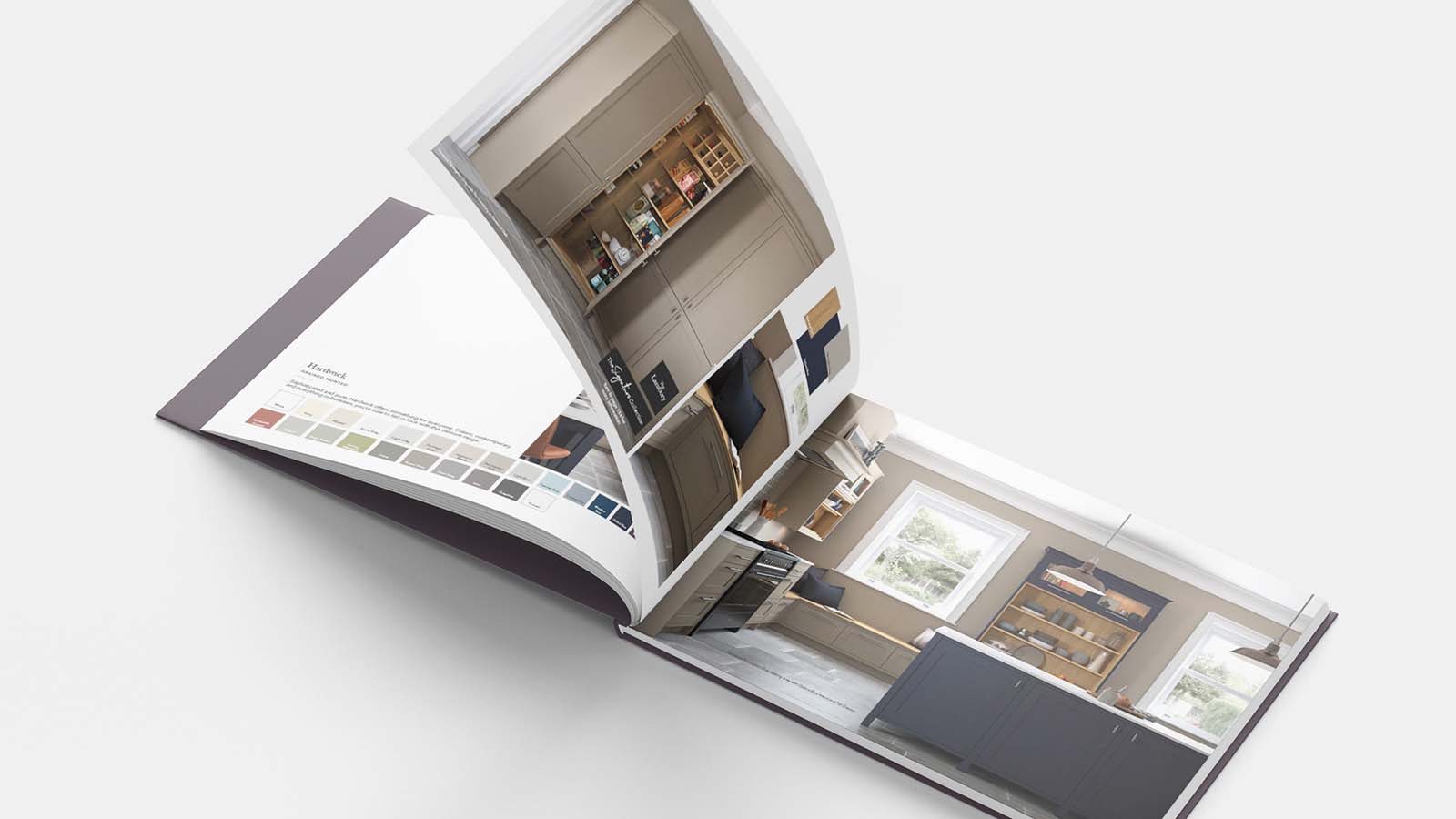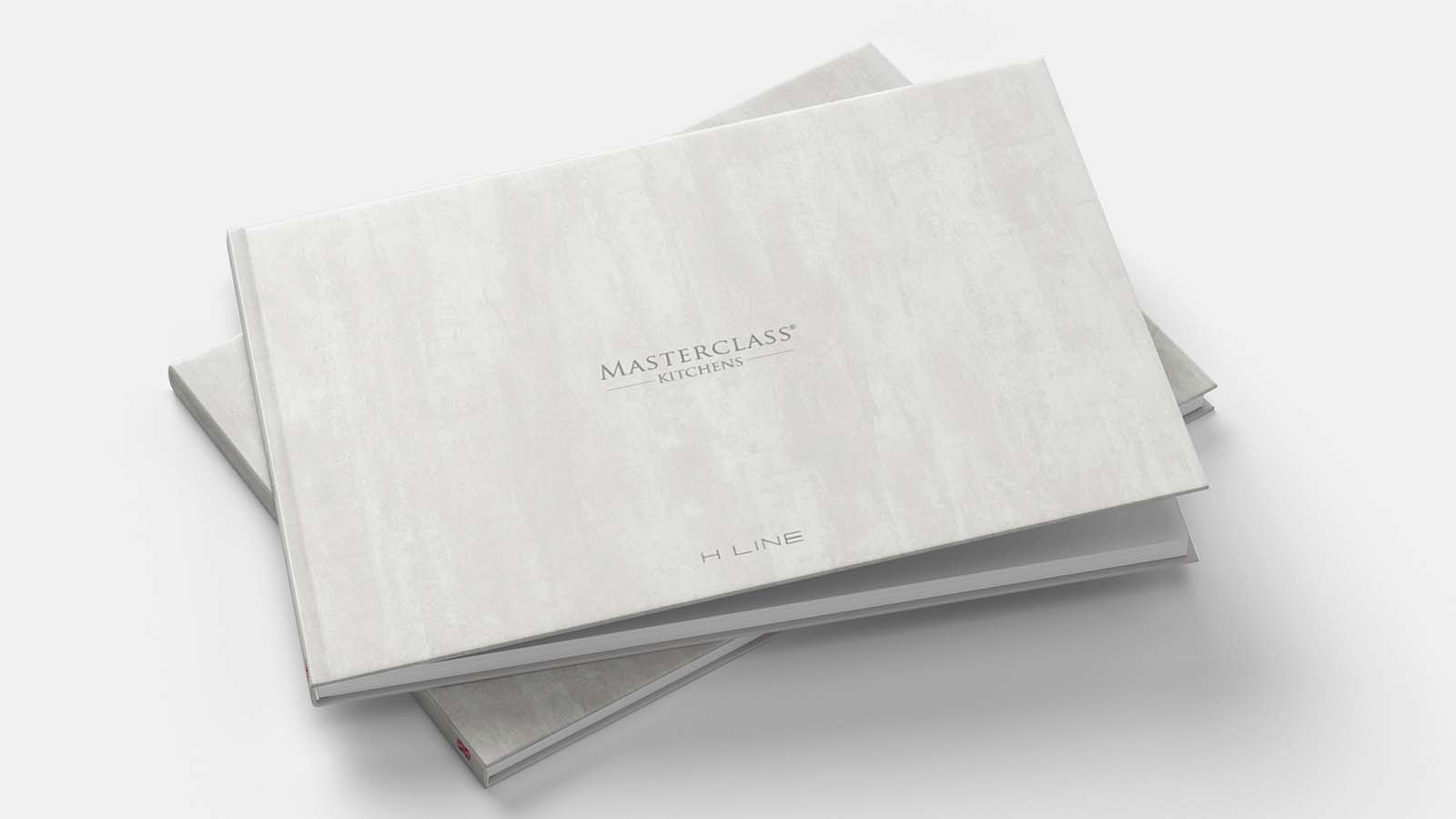 Feeling inspired?
Then why not visit your nearest Masterclass Kitchens retailer. They will listen to what your heart desires, then create a kitchen that is right for you, your lifestyle and your budget.
With over 90 retailers across the UK and Channel Islands, they will be on hand to create the kitchen of your dreams and be your personal design experts.
Find A Retailer