What is so unique about this colour?
This fanciful and delicate colour radiates beauty. Wisteria is subtle while also making a graceful statement, mimicking the popular trend of lilac kitchens.
Why we chose it and where the inspiration came from.
Wisteria is our beautiful new shade of purple that's inspired by our extremely successful Mulberry colour and lilac and lavender kitchen ideas and trends. Our previous customers have thoroughly enjoyed adding accent splashes of colour and experimenting with different shades and textures within their new kitchen, so we wanted to offer even more variety and choice.
Which ranges is Wisteria available in?
Wisteria is available in our Silk and Ash painted modern ranges and all shaker kitchen ranges. It's also a colour option for the silk painted ranges in H Line (handleless kitchens) as well as an option for the H Line handle rails. The specific ranges that Wisteria is available in are listed below:
Well matched with…
This subtle but statement colour works perfectly with heavenly neutrals and pastels, warming woods and warmer tones such as Highland Stone. But it can also harmonize well with elegant, on trend, fashionable metals such as copper and aluminum, for a graceful finish.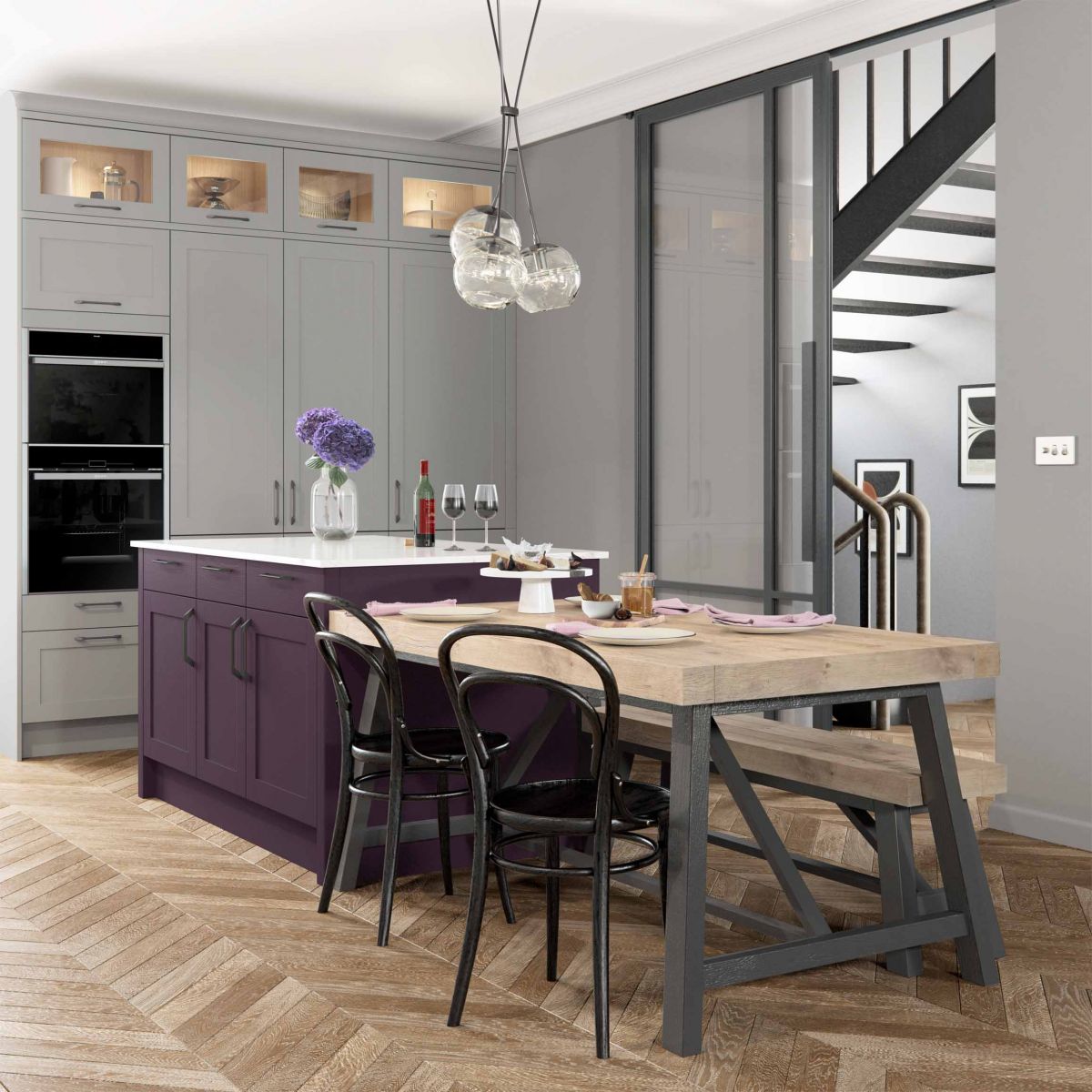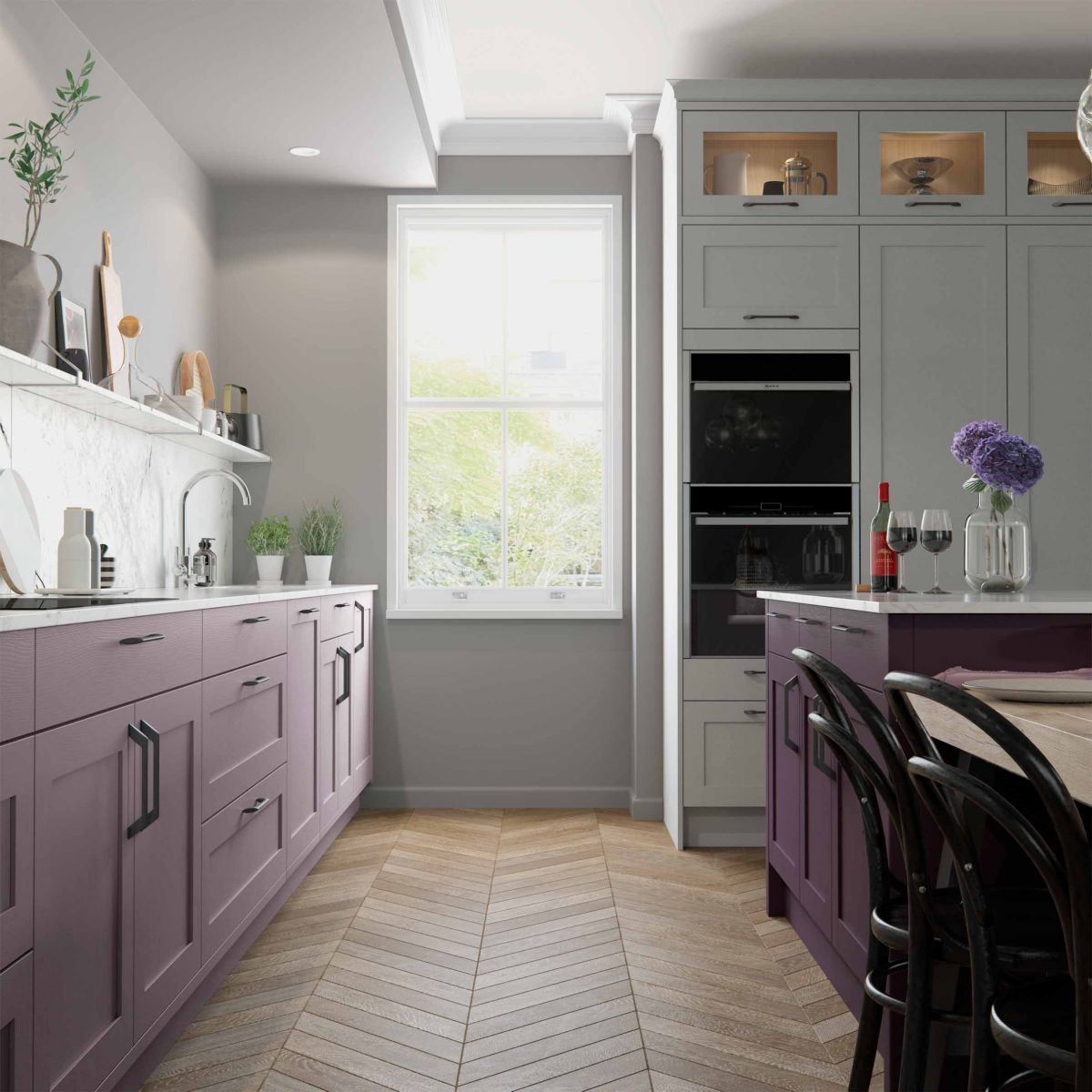 How do I find out more about it?
Our team of Masterclass Kitchens retailers would love to talk about all our different colours, and which ones work together to create a stunning kitchen design in your home. Why not explore the option of a kitchen island in our new Wisteria colour or any of our other striking colours?
Find your nearest Masterclass Kitchens retail and visit their showroom.
Start your journey with Masterclass Kitchens