With the seasons about to change, we want you to be able to enjoy any outdoor adventures that you may decide to embark on, without the worry of obtaining a new semi-permanent mud feature throughout your beautiful home.
The Masterclass Kitchens Boot Room
Our unique Masterclass boot room provides the perfect solution to unwelcome trails of muddy footprints being left throughout your house this autumn. With the aid of this popular new storage and design feature, you can venture outside and be safe in the knowledge that when you return, all wet weather gear and grubby footwear can be swiftly dealt with before you enter the heart of your home.
A Practical Storage Solution
Featuring in The Signature Collection, the boot room or mud room acts as a practical, designated space for storing your family's outdoor apparel. Avoid a cluttered hallway or utility room by stowing coats and boots in the large lower drawers, and maximise on space by keeping smaller items such as hats and scarves, which you may only need on brisker days, on highly placed shelves. The bench style seating is also the perfect spot to pop your wellies on before heading out. The boot room can be easily customised to your personal taste with finishing touches such as some cosy cushions and wicker baskets.
A Sophisticated Style Statement
Far from just serving a practical purpose, our boot room makes an instant style statement and is sure to impress any visitors you have from the moment they enter your home. Oozing style and sophistication, this design feature has a classic and elegant feel to it that ensures you are met with the wow factor, as well as the warmth, when returning from the chilly outdoors.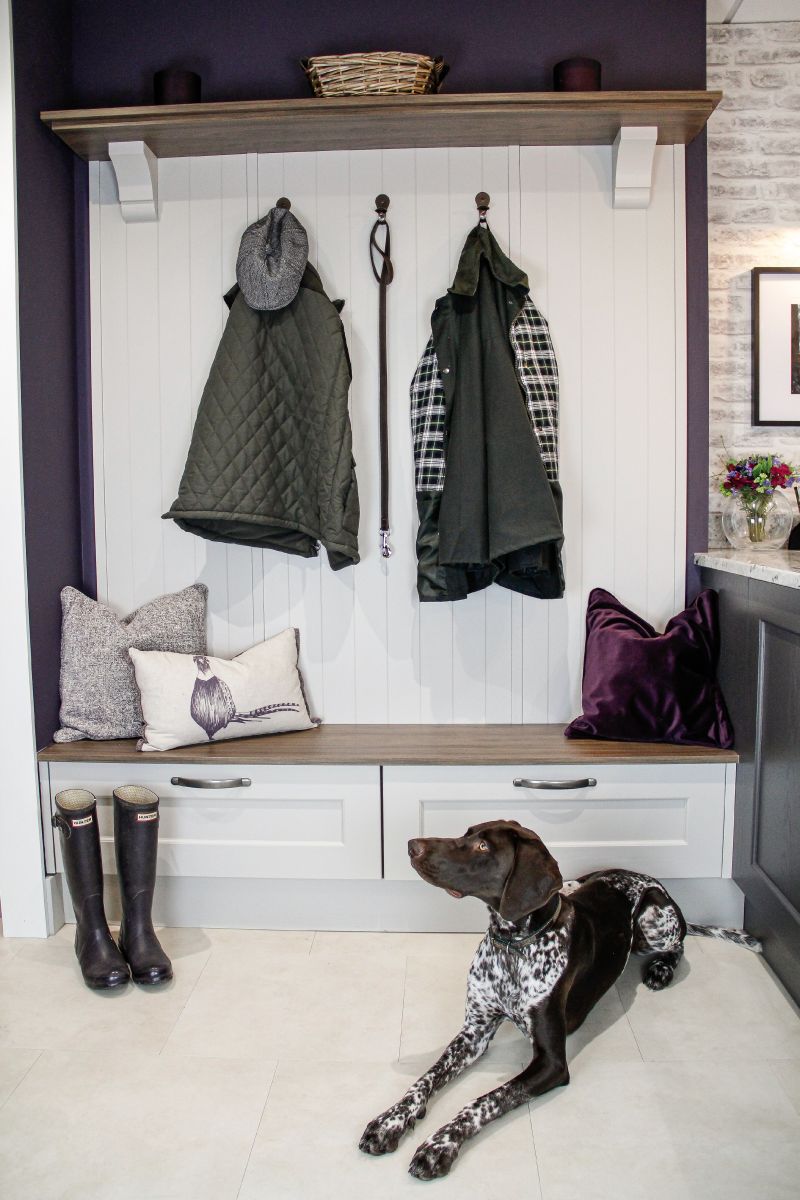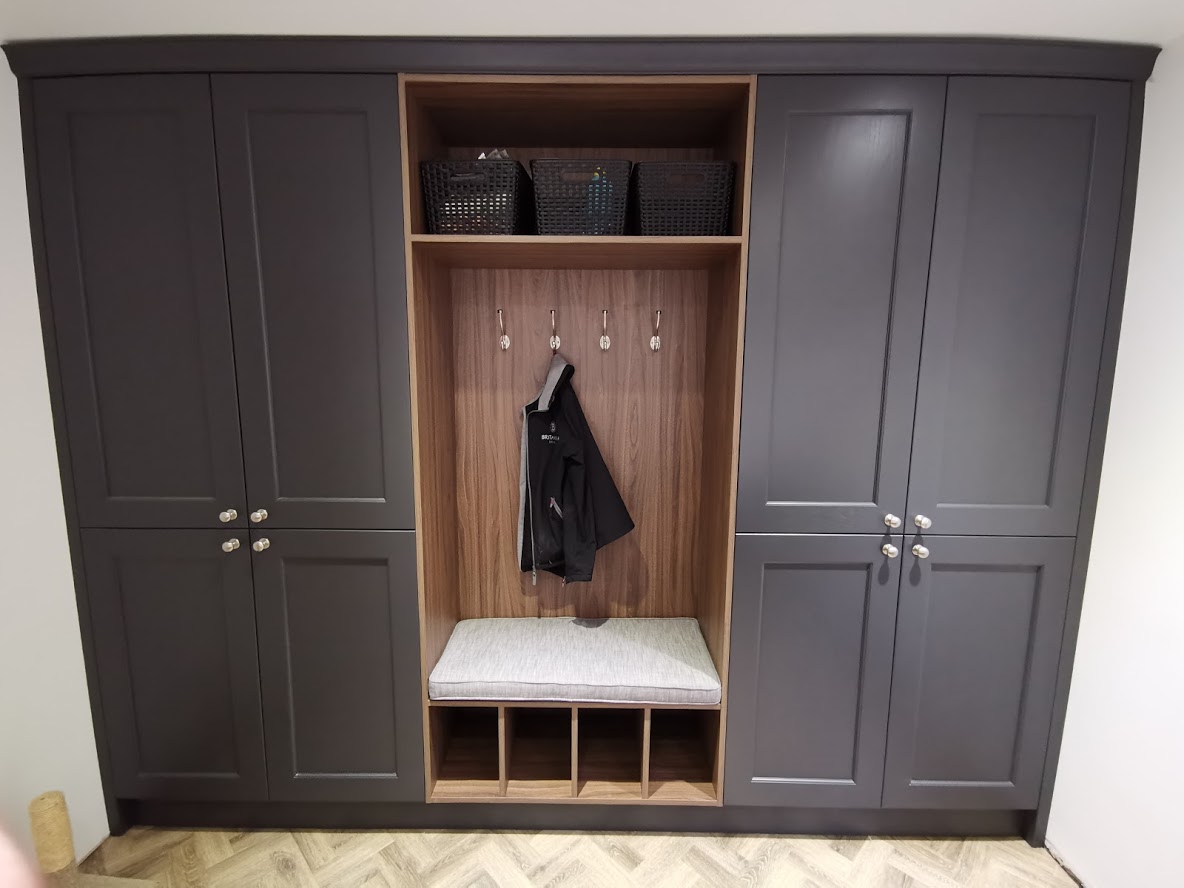 Start your journey with Masterclass Kitchens