This spring, we're bringing you something exciting; four brand new colours and finishes to give your kitchen a new lease of life!
Our existing colour palette, which is a mix of elegant shades, has been a huge success so far. But it is time to expand;
Ladies and Gentleman, introducing…
Wisteria, Hunter Green, Sutton Inkwell and Solva Natural Oak.

Pairing a bold accent colour in your kitchen with our more neutral tones and textures can make a big impact. It can set your kitchen apart and add a touch of personality into your new kitchen and even your home. Our four new colours and finishes have been carefully chosen with you in mind. Mulberry and Oxford Blue have been two of the most popular colours that our customers, like you, are choosing to have in their new kitchen. We looked at this as well as current trends to bring you these exciting new additions to our colour palette.
Hunter Green
Hunter Green is a charming, dark country green shaker kitchen which epitomises a classic home. It is an extension of, and alternative to our popular Oxford Blue. This show-stopping shade adds a sophisticated feel to a kitchen and goes beautifully with our choice of natural timber finishes. It is pictured here with Hunter Green painted kitchen cabinets with Portland Oak and Farringdon Grey. Read the full Hunter Green blog post.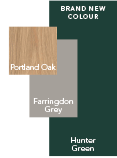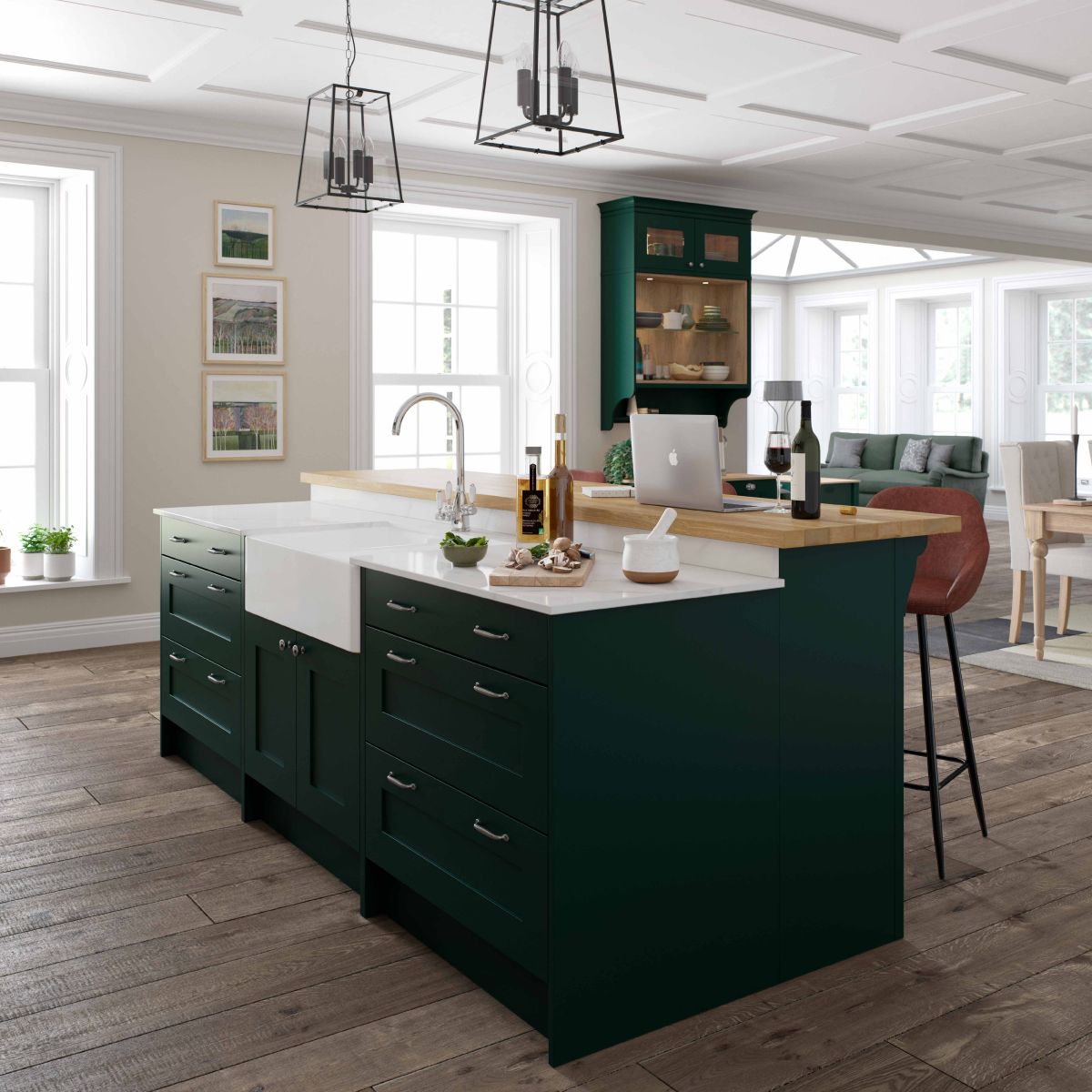 Wisteria
Wisteria is inspired by our popular Mulberry colour and lilac kitchen trends. It will further enhance the tones and accents of Mulberry. This elegant and delicate colour is perfect for spring time with all the beautiful blooming flowers at this time of year and is brilliant inspiration for lavender kitchen ideas. It's the perfect colour choice for someone who would like to add an accent colour to their new kitchen but would like a more subtle and understated shade. Wisteria is pictured here with our Mulberry, Light Grey and Portland Oak finishes. Read the full Wisteria blog post.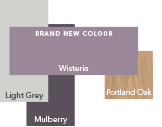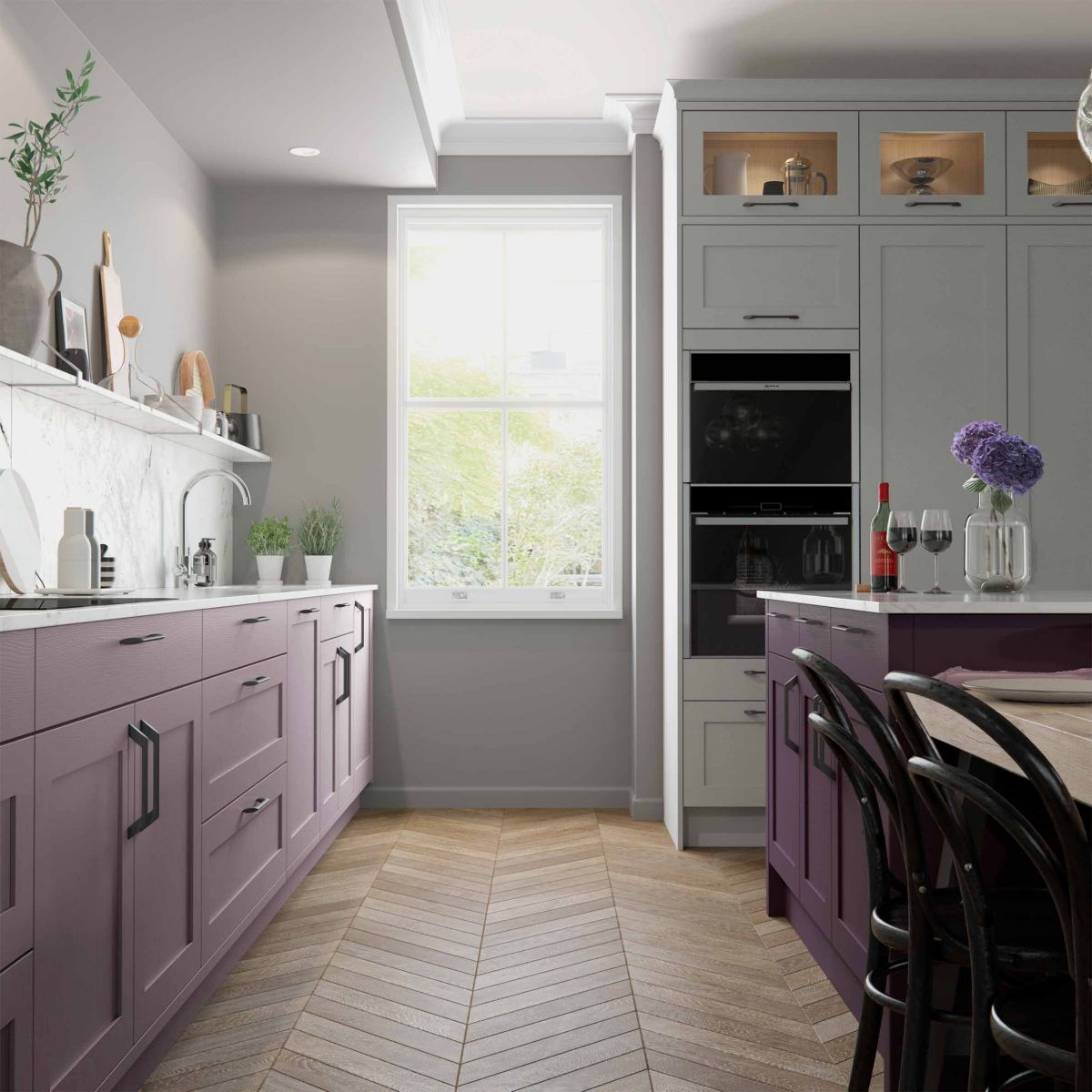 Natural Oak in Solva
Natural Oak kitchens are extremely popular and give the home a beautifully organic feel. This oak shaker kitchen has an admirable style and is offered in our classic shaker range, Solva. Giving the option for a traditional kitchen finish, this natural range showcases warming tones and the exquisite and varied characteristic of natural wood. Natural Oak is pictured here with Farringdon Grey and a charasmatic mantle. Read the full Natural Oak blog post.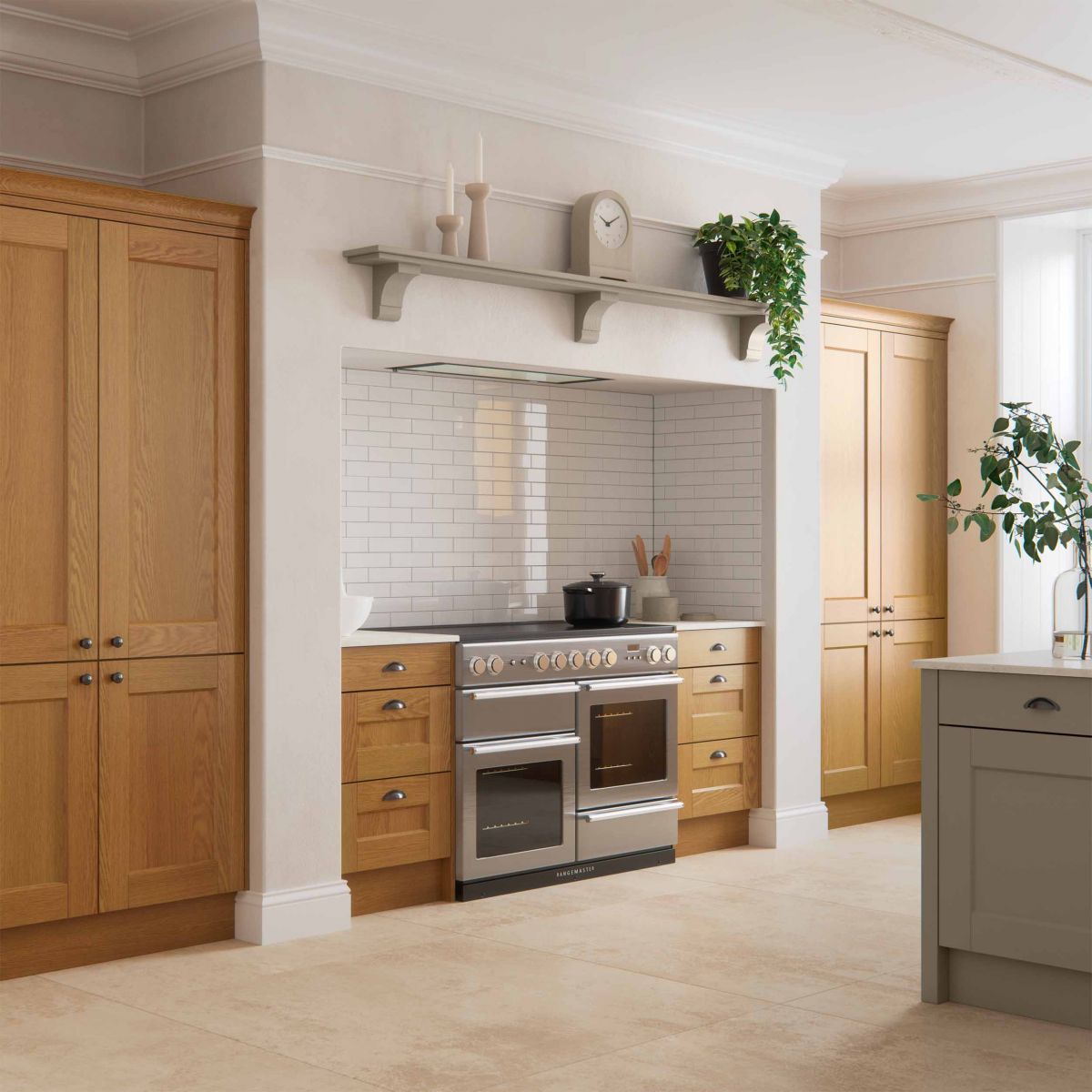 Inkwell in Sutton
Inkwell is our new dark blue modern kitchen cabinet colour that is offered in our Sutton range. We have offered Inkwell as a colour previously, but only in our classic shaker range, Shelford. Now we're able to offer a price conscious extension of a dark blue shade, similar to our popular Oxford Blue colour, in a modern kitchen range and at an affordable price. Read the full Inkwell blog post.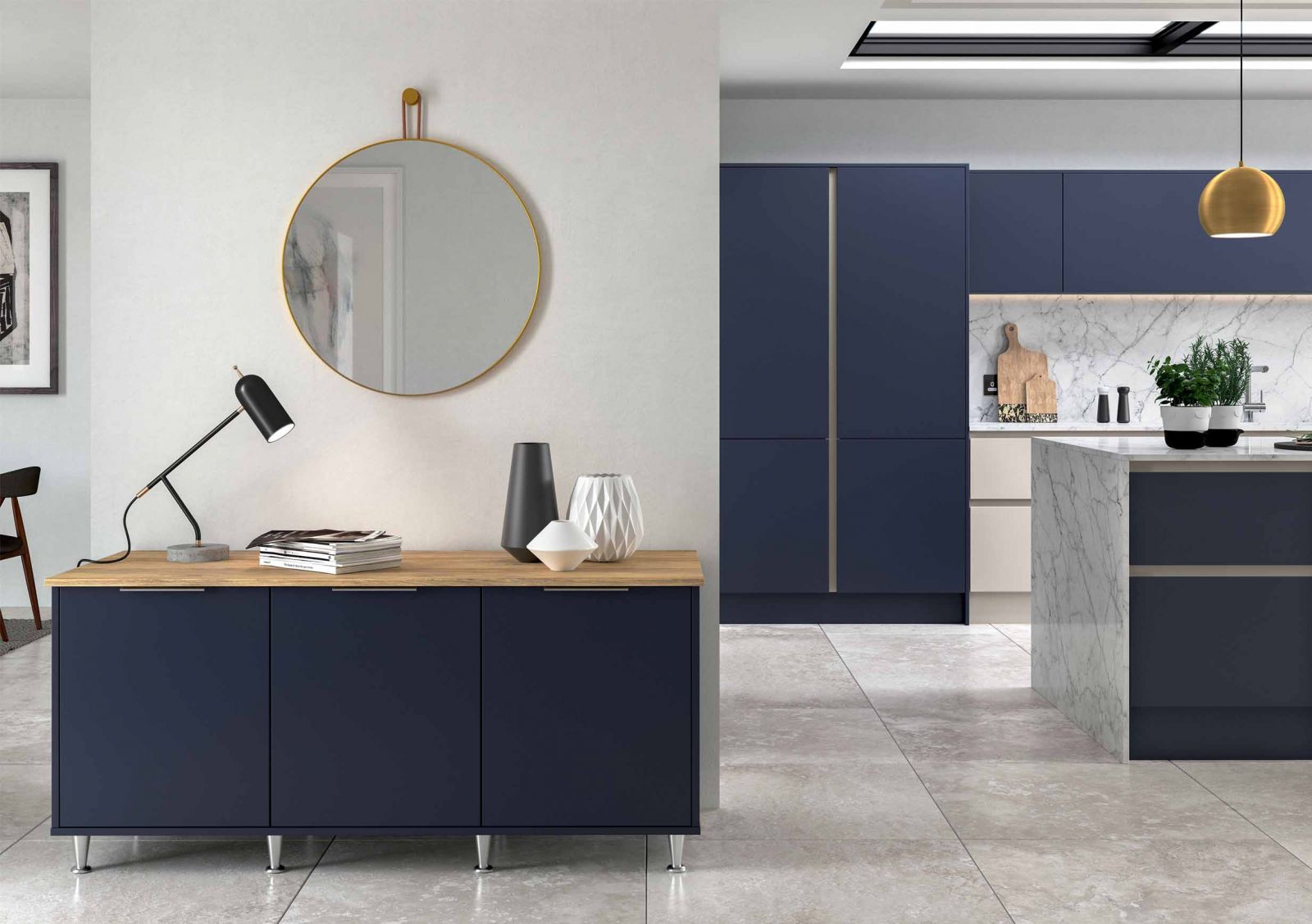 If you're interested in exploring these kitchen colours and finishes in more detail and against your own kitchen design, please get in touch with your nearest Masterclass Kitchens retailer.
Start your journey with Masterclass Kitchens