How do you choose a kitchen builder? Read these tips and find out
Making changes to your home is a big commitment. With this being said, it's important to get a builder you can rely on.
If you're looking to knock down walls, extend your space or reconfigure your layout, there's a good chance you'll need to enlist the expertise of a builder.
But how do you know if a builder is reliable and what are the key things to consider before finding a kitchen builder? Many independent kitchen retailers can advise which reputable builders to choose as they're constantly working alongside tradespeople to create homeowners dream kitchens.
Read our handy guide on choosing a kitchen builder and start your kitchen journey with ease.
Don't rush the process
Your new kitchen is an investment that you want to stand the test of time; therefore, you mustn't rush when finding a builder. Spending time to find the right kitchen builder will make all the difference. Remember, choosing the wrong builder at the front end may lead to lingering problems.
Search for a good builder
References are essential when choosing a house builder. Ask your family and friends if they have recommendations as they'll always be an honest and reliable source. When meeting a new builder, why not ask them for pictures and reviews of similar projects they've completed?
Consider their reliability
Before committing with a house builder, consider their reliability during the enquiry process. Are they quick at answering their calls? Do they seem knowledgeable about the work you need to complete? Were they punctual? These are all questions that need consideration before making any commitment.
Understand the kitchen building process
Understanding the builders' process is essential; it means you can understand the timings of the project and what the project entails. When you've agreed to the work schedule, ask your builder to write a contract that includes the work that needs completing and a price list for each element.
Involve your kitchen designer
Your kitchen designer is always there to help; they've dealt with a wide variety of kitchen projects. If you're unsure what size your space should be, speak to an expert kitchen designer, and they'll be able to discuss different kitchen layouts.
Are you ready to start your kitchen journey?
If you're ready to take the first steps in your kitchen journey, find your nearest Masterclass Kitchens retailer here.
For more ideas and inspiration, view our beautiful brochures here.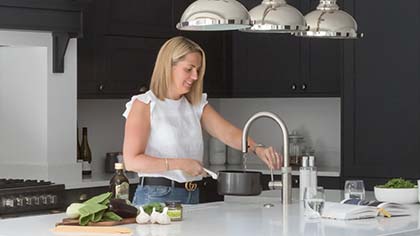 Get expert kitchen advice from our retailers
Find your local retailer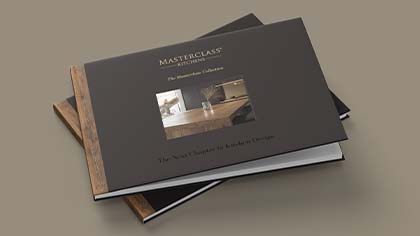 Are you looking for some more inspiration?
Explore our brochures