1. Drawers, not doors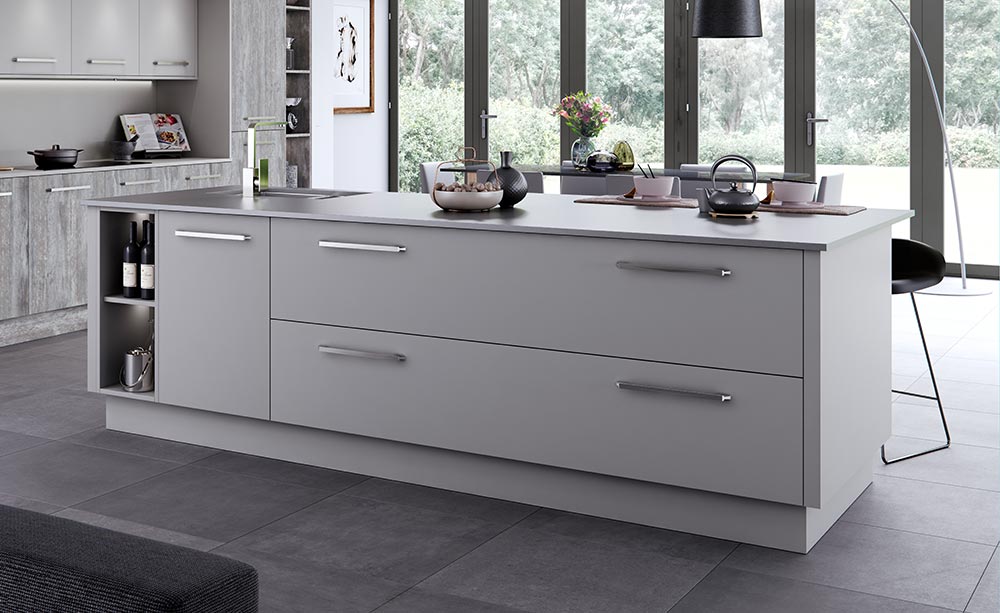 Our Widest, Deepest drawers allow you to gain maximum space for your area. Up to 2m wide, 650mm deep and holds up to 585kg!
2. Doubling up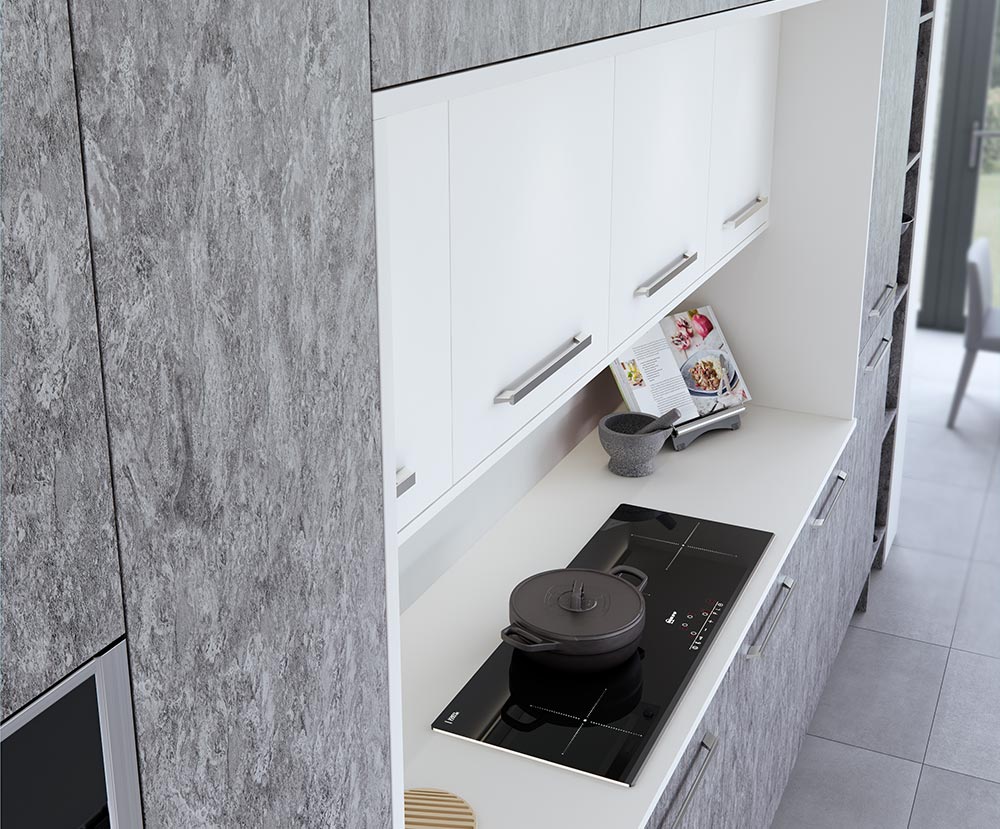 Combining reduced depth and standard depth cabinets creates more space for all your kitchen necessities.
3. Rethink your sink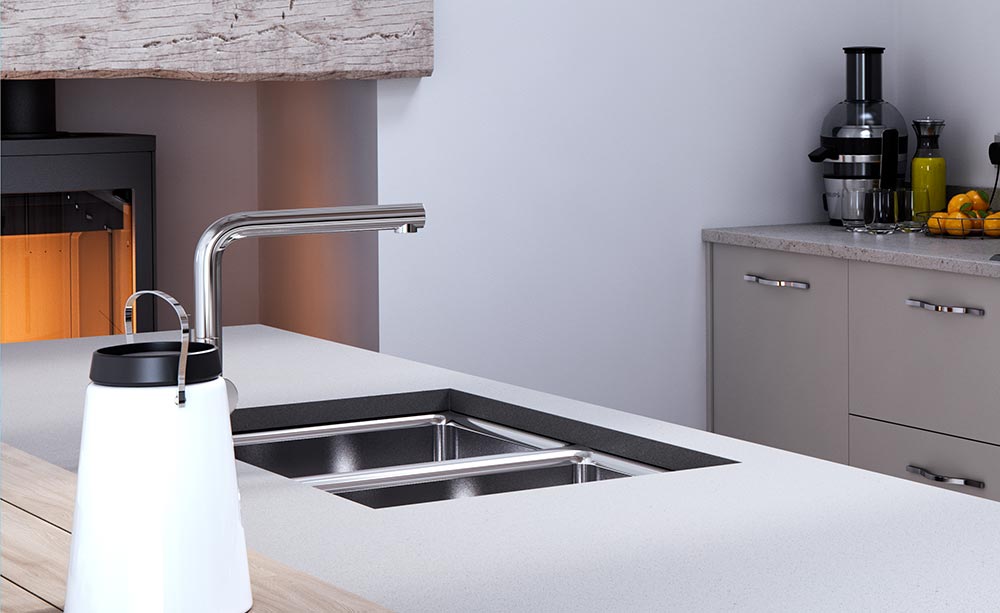 Using an under-mount sink will save you worktop space. The flat draining area will double as a handy second surface.
4. Expert shelving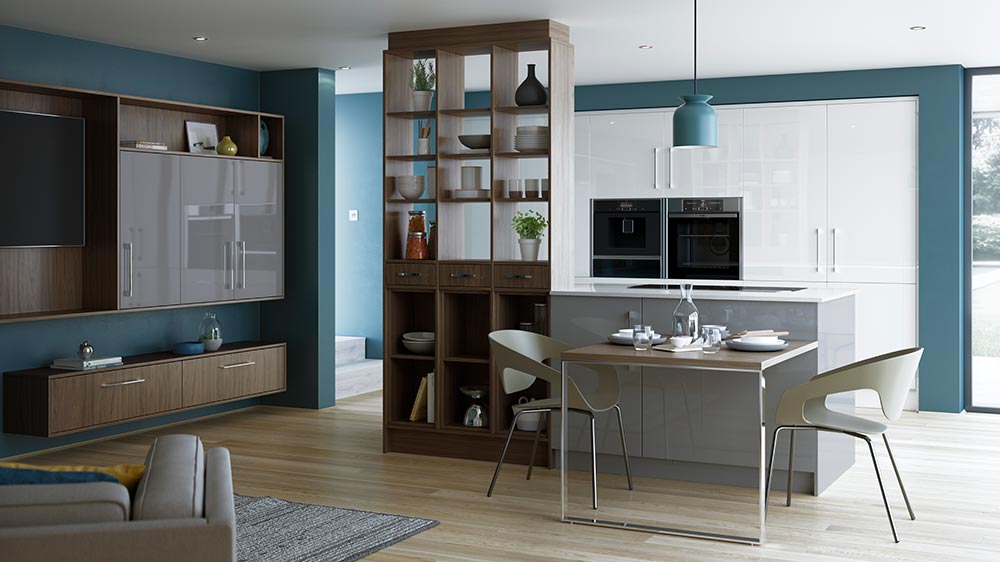 Choose your shelving smartly and you will have unlimited storage and display options.
5. Work your walls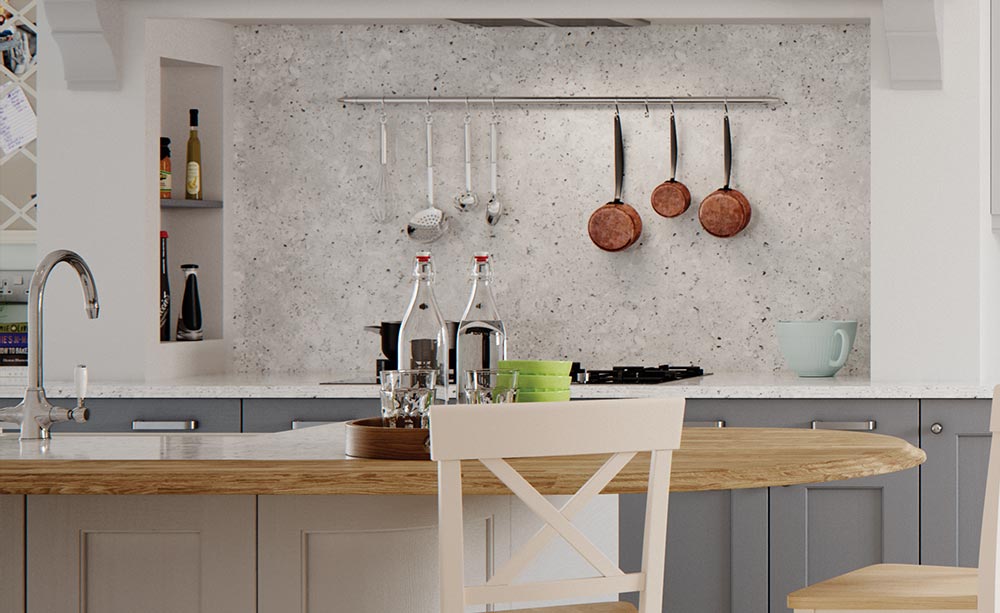 Premium surface space can be saved by making good use of your walls. Install shelves or rails to lift the clutter off your worktops.
6. Go handleless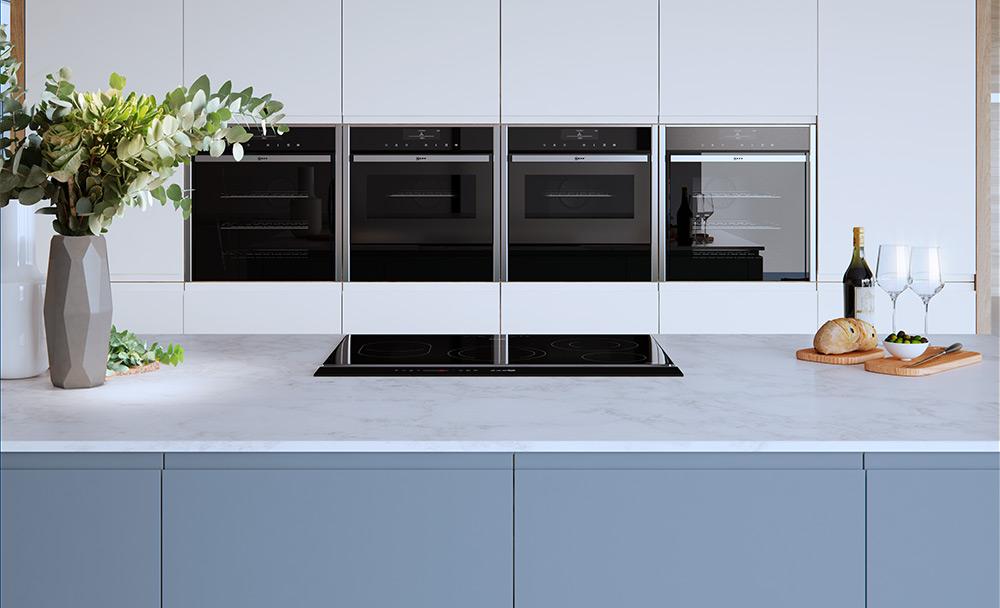 Our semi handleless and H Line kitchens are perfect for a clean, simple and minimalistic finish.
7. For the list makers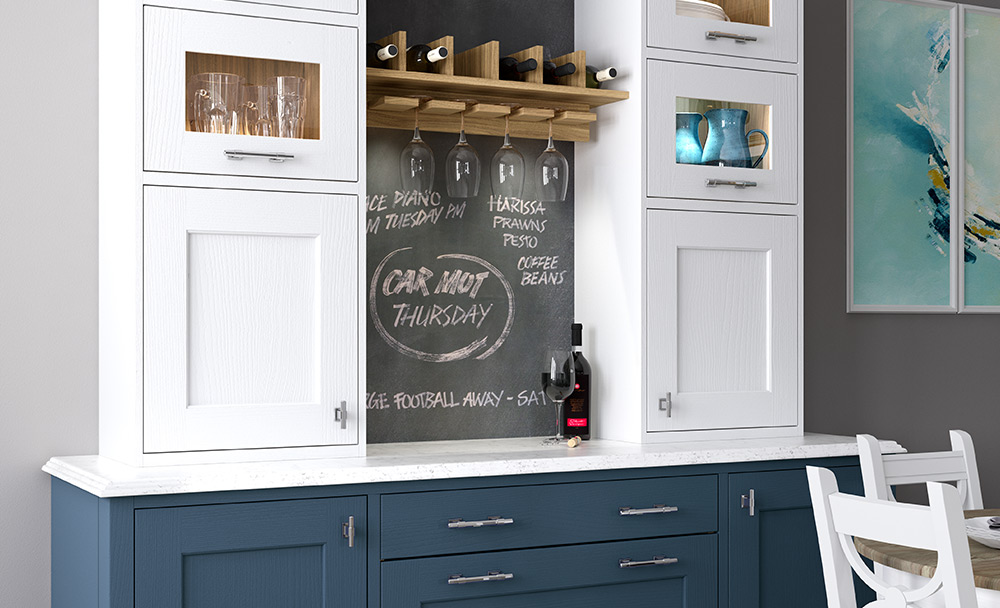 Adding a blackboard into your dresser is a perfect way to save on valuable wall space.
8. A tall order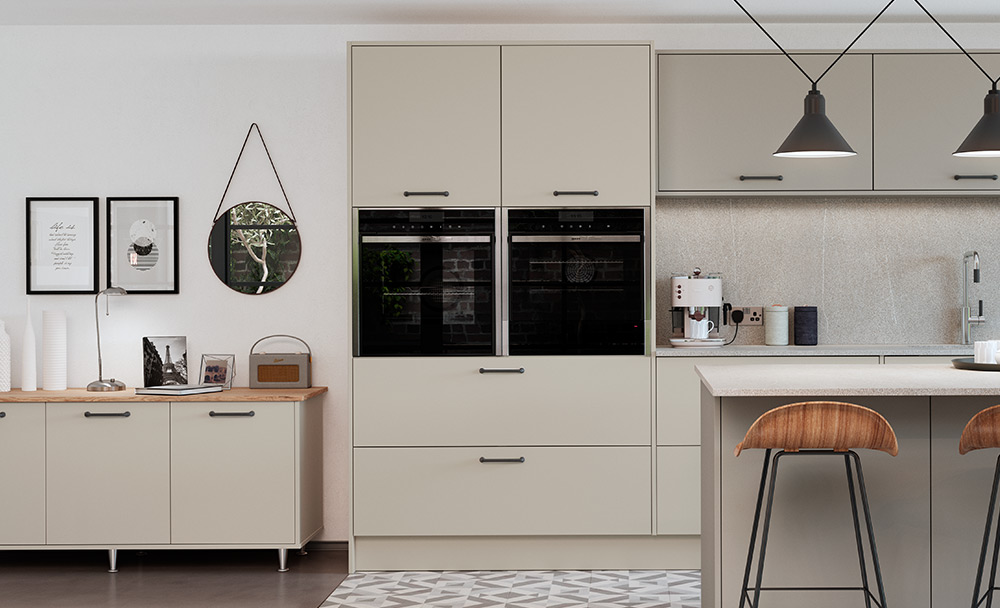 You can gain space by utilising our vast array of tall storage options to your kitchen run.
9. Slide in seating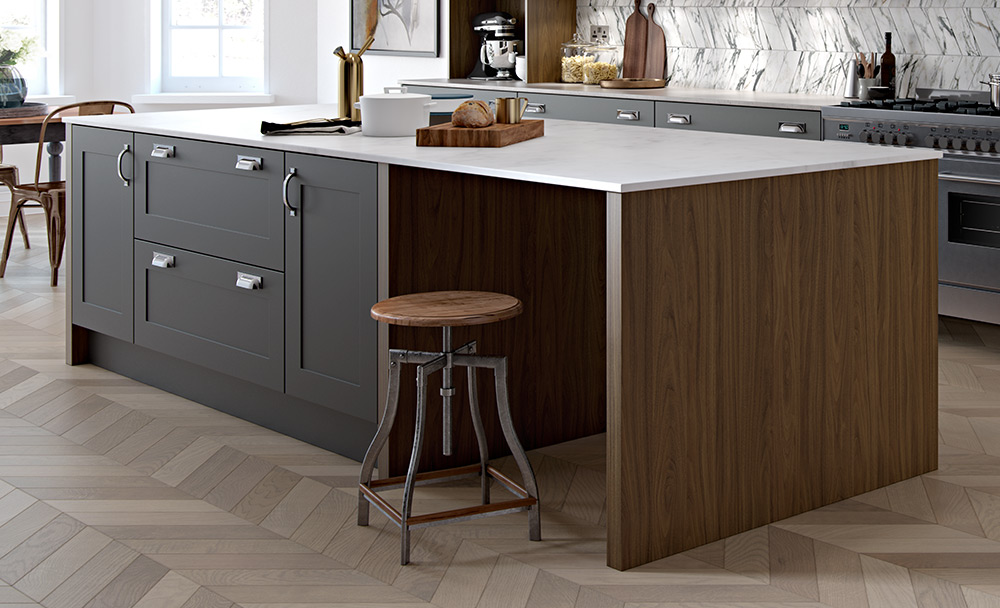 Creating seating at the end of a run is a neat way of ensuring you have seating when space is at a premium
10. Only the best for our Chefs...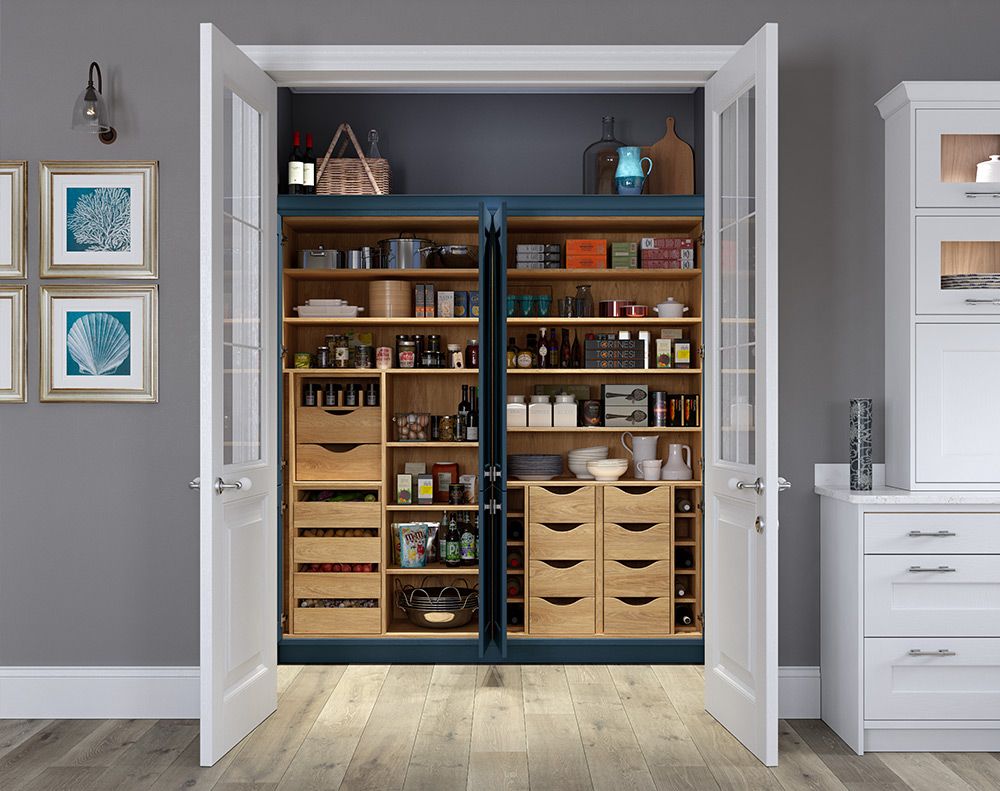 Creating the perfect Chef's Pantry is easy with our innovative Pantry systems. Available in Portland Oak or Tuscan Walnut.
Start your journey with Masterclass Kitchens