Work your kitchen harder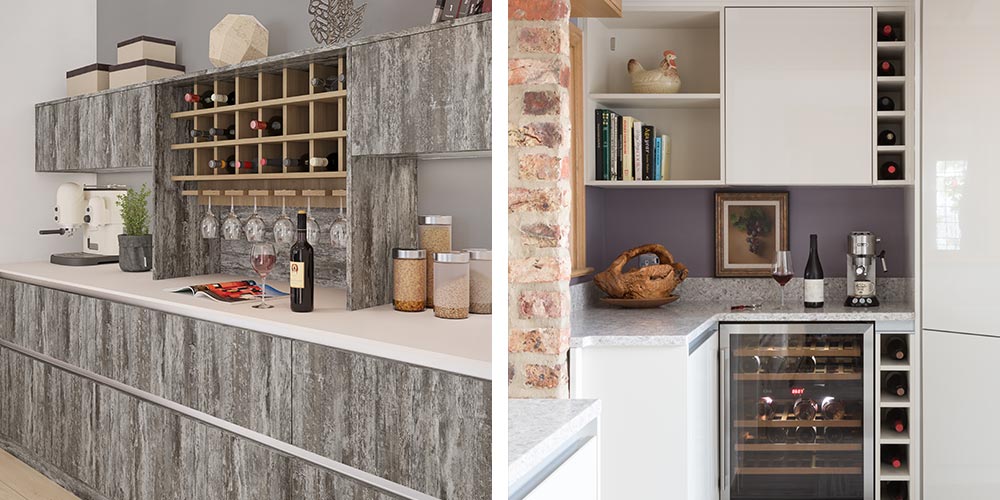 Give your kitchen the ability to work in several ways. By day, meal preparation; by night, a beautiful bar! Open shelving and wine racks allow you to showcase your favourite bottles, glasses and ornaments. This means that the bar is always going to be open!
Expect the unexpected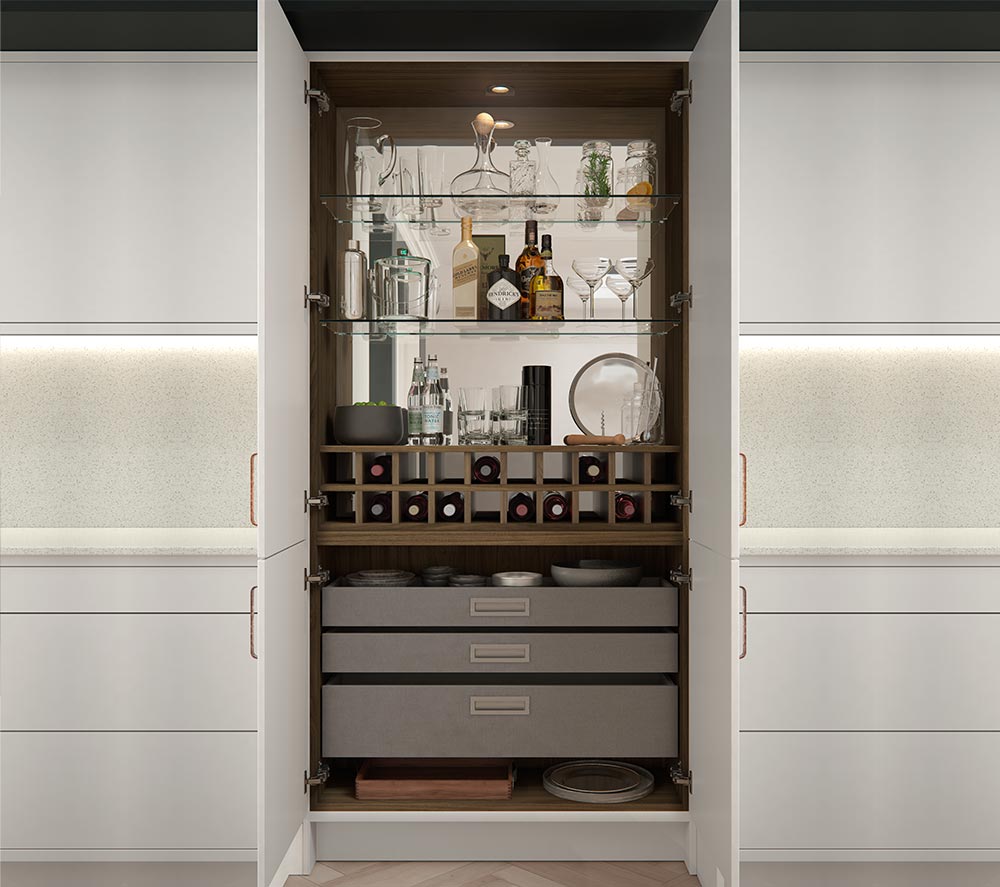 Conceal your bar away in a kitchen cupboard and wow your friends by unveiling your pride and joy. The addition of a mirrored back panel and internal lighting creates an even more luxurious feel.
Start your journey with Masterclass Kitchens