Brave the colour
Our vibrant colour family is expanding to offer you extraordinary choice.
Give your home a new lease of life with our latest, luxurious colours
There's a little something for everyone with our indulgent new colours; Wisteria, Hunter Green, Inkwell and Natural Oak. Expanding on some of our popular existing colours like Mulberry and Oxford Blue, our new colours offer exquisite and harmonious additions to our vibrant colour palette. Have a browse of our new brochures or visit your nearest Masterclass retailer to see how you can include these elegant colours in your new kitchen design.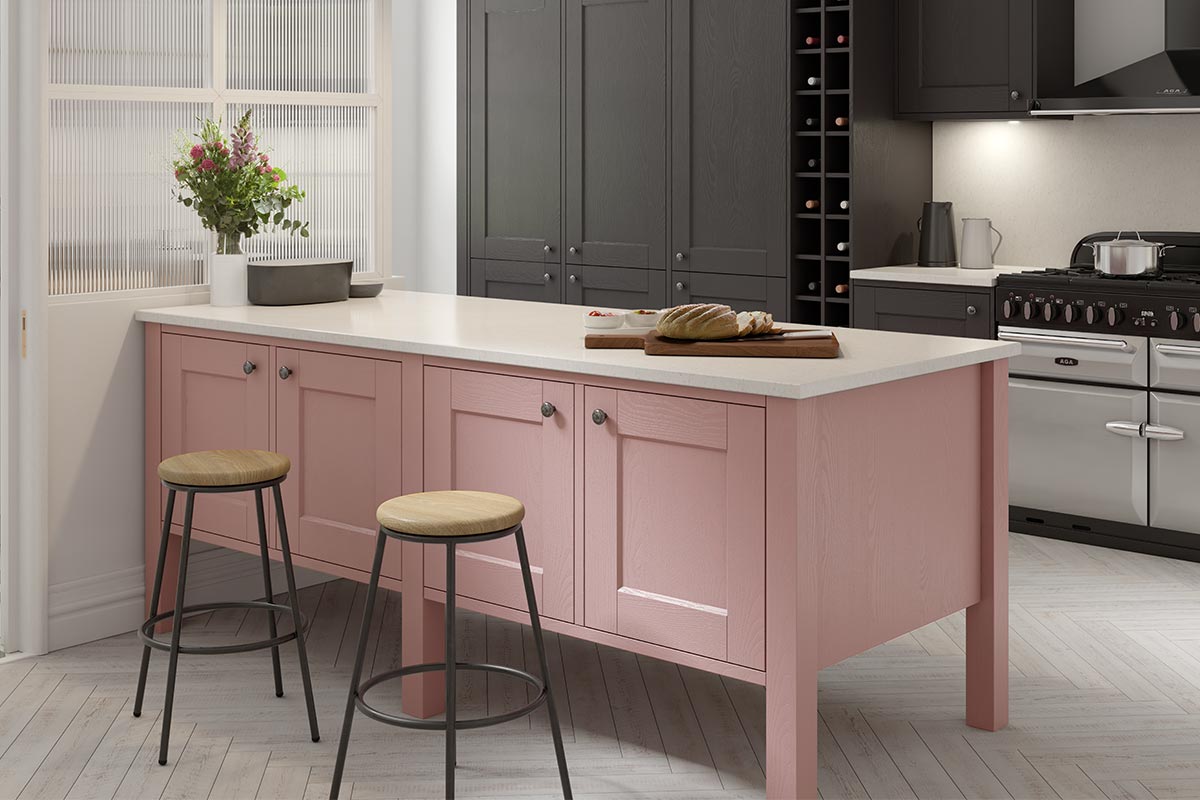 Whimsical Wisteria
Embrace adventure with this new heavenly lilac kitchen colour. Wisteria is a delicate and graceful colour that is the perfect balance between subtlety and statement. It comes as a colour option in our gorgeous Silk and Ash Painted ranges such as Hampton, Roma, Marlborough, Ashbourne, Carnegie, Hardwick, Sherborne and Solva. Our H Line Hampton range also offers Wisteria as a colour option for doors and handle rails.
Rich Hunter Green
Give your home a natural feel with our new opulent, nature-inspired Hunter Green colour. It's an ideal choice for those seeking a sublime green kitchen. This charming shade is available in our Silk and Ash Painted ranges like Hampton, Roma, Marlborough, Ashbourne, Carnegie, Hardwick, Sherborne and Solva. It also comes as a beautiful colour option for H Line Hampton and as an elegant H Line handle rail colour. Visit your nearest Masterclass retailer to find out more.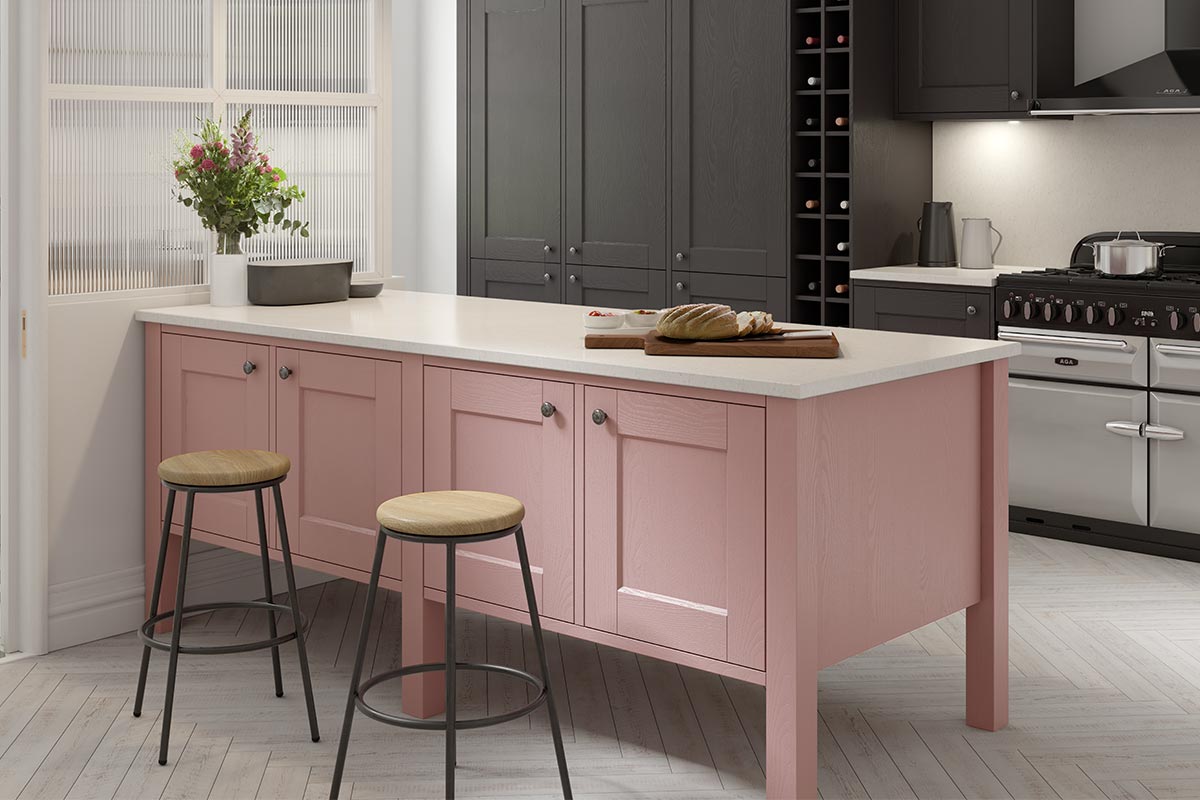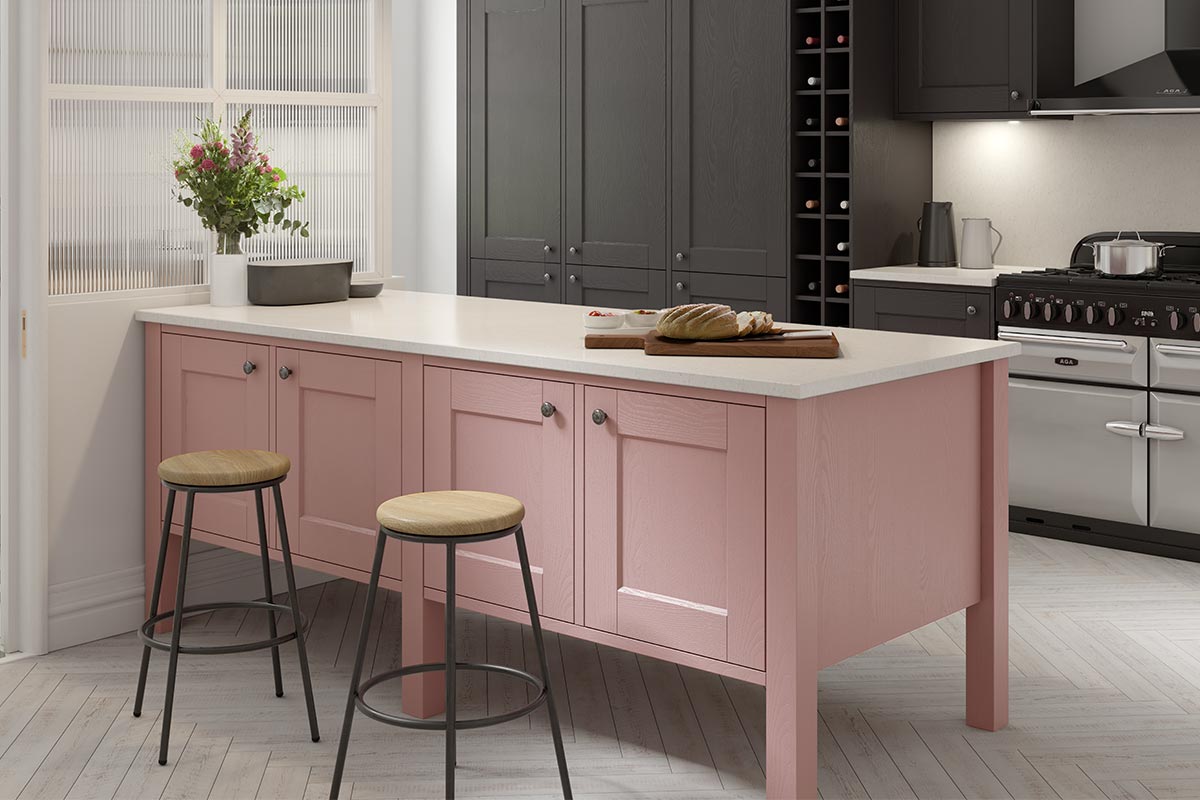 Luxuriously Deep Inkwell
Inkwell offers bold, yet elegant sophistication. Transform your kitchen into the grandest of spaces with Inkwell's sumptuous shade. This beautifully deep colour has previously been available in our Classic Collection as a shaker kitchen. However, Inkwell is now available within our modern Sutton and H Line Sutton ranges as well. This allows those beautiful, blue modern kitchens to be obtainable for all budgets. Visit your nearest Masterclass Kitchens retailer to discuss your dream kitchen.
Warming Natural Oak
Warming woods and diverse tones epitomise our new Natural Oak finish. Give your kitchen an organic and unrefined feel with this country classic. Our Natural Oak shaker kitchen comes in our divine Solva range, which boasts the beautiful, varied characteristics that natural wood so elegantly displays. Visit your nearest Masterclass retailer to remodel your home with this traditional show-stopper.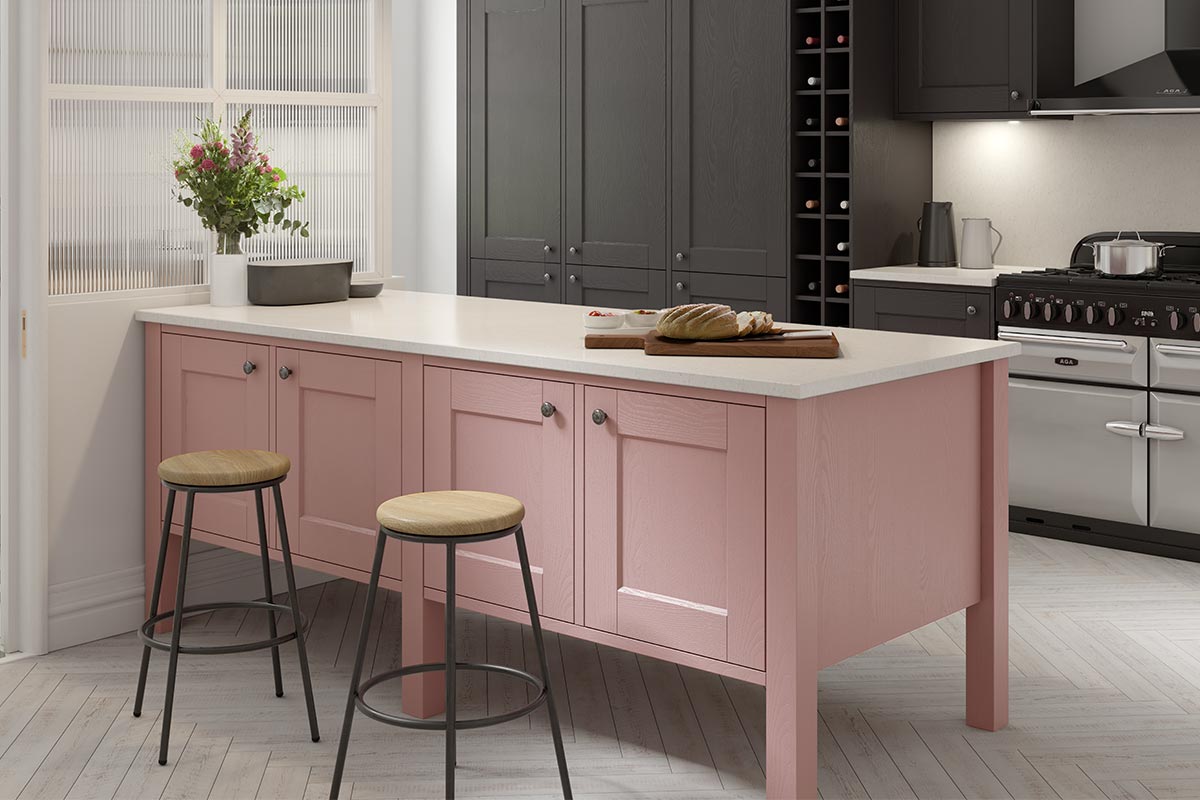 Enquire about becoming an exclusive Masterclass retailer
We just need a few details and your nearest Masterclass Area Manager will get in touch with you via phone or email as soon as possible.
Why become a Masterclass retailer?
Kitchens your customers will love
Exclusive sales territories
Expert technical helpline
Two man home delivery
Want to know more before enquiring? Then check out our Partner Programmes for more information.