PART 6
Kitchen worktop ideas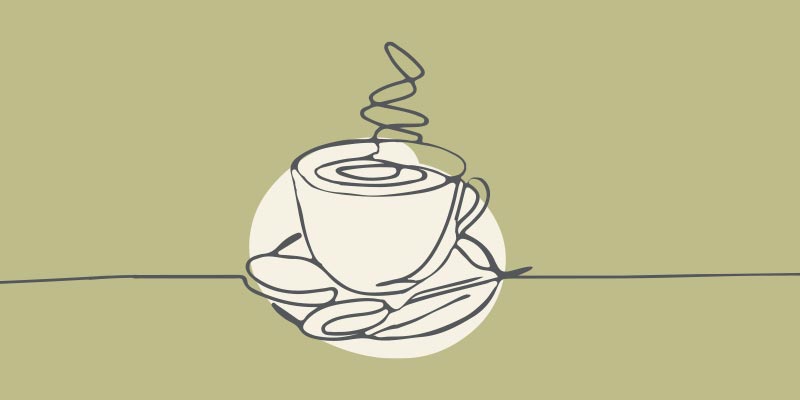 Choosing the right worktop for your new kitchen is just as important as choosing the right doors and storage features. Not only do you want it look aesthetically pleasing, you want it to be well suited to your household and lifestyle. Let us talk you through how to choose a worktop, and how our kitchen worktop ideas could benefit your own home.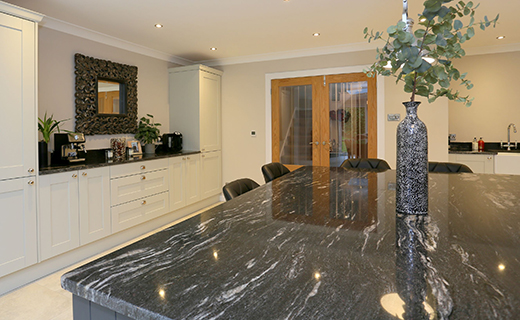 Granite worktops
Granite worktops make for a very resilient option. They aren't any trouble to clean and are also resistant to heat. They tend to complement our classic style kitchens very well, and are a dependable option for busy families who rely on robust worktops.
Are granite worktops right for you?
Whilst a great option for families with a demanding lifestyle, granite worktops are often considered to be quite an expensive option. If you have a strict budget, they may not be quite the right choice for you – instead you could get the granite look with our luxury laminate worktops.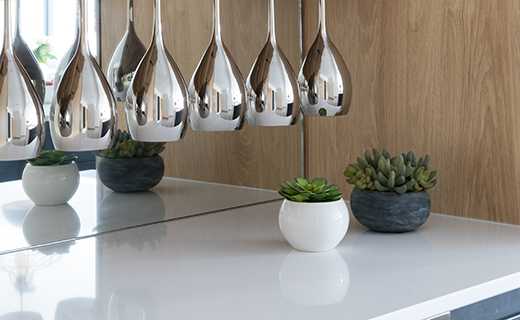 Quartz worktops
Quartz worktops are similar to granite worktops, in that they're extremely robust and easily wiped over. When paired with a kitchen from our modern or handleless collection, they can help to achieve a really luxurious look in your kitchen.
Are Quartz worktops right for you?
The cost of a quartz worktop is what prevents many from being able to choose them. They're a great option if you're financially comfortable, but their substantial price tag makes them unsuitable for many, so our laminate worktops may be a better option.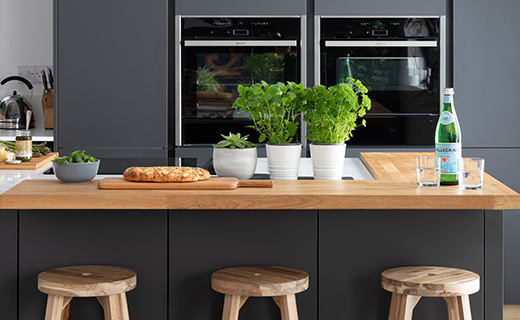 Solid wood worktops
Solid wood worktops are available in a wide range of grains and colours and are well known for aging well when treated with care. They can bring a real sense of warmth to a modern kitchen design, or enhance the cosiness of a traditional shaker kitchen.
Are solid wood worktops right for you?
The main drawback of wood worktops is the care required to maintain their beautiful appearance. They need to be treated very carefully because they're not resistant to scratches and marks. Wood worktops would be most at home in a relaxed kitchen, therefore our lifelike wood-effect laminate worktops may be a better option for busier households.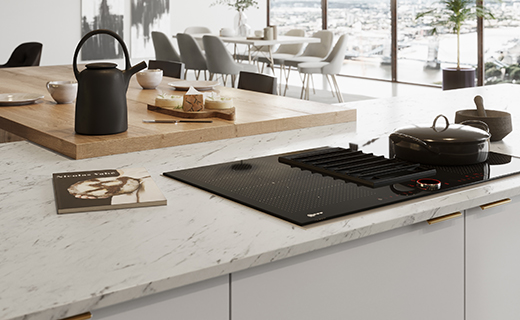 Laminate worktops
No matter what your kitchen style, you'll be able to find the perfect worktop for your space from our new laminate worktop collection. Available in a selection of life-like stone and wood finishes, our laminate worktops help those on a budget to attain an expensive, luxury look – without the usual price tag.
Are laminate worktops right for you?
Their quality appearance is extremely easy to preserve. Their hardwearing exterior and scratch-resistant surfaces make them the perfect option for all kinds of families and lifestyles. Classic, modern and handleless kitchens can all be blended seamlessly with a laminate worktop.
How to use our luxury laminate worktops
What's different about our range of laminate worktops is the level of fluidity they can achieve within your kitchen. Include the same laminate material throughout your kitchen for features such as open shelving, splashbacks, gables and upstands. Additionally, choose to match your worktops with the same finish of door for a truly bespoke look.
By mixing and matching different elements together in this way, you'll create a unified kitchen design that exudes luxury. This design flexibility makes our laminate worktops the perfect option for families who don't want to sacrifice the bespoke, luxury look but are on a budget.
Create your Kitchen Wishlist
Sit down with a cup of tea (or a glass of wine!) and complete your wishlist online. We will then contact you to arrange your free design consultation at your local Masterclass Kitchens retailer.
Get Started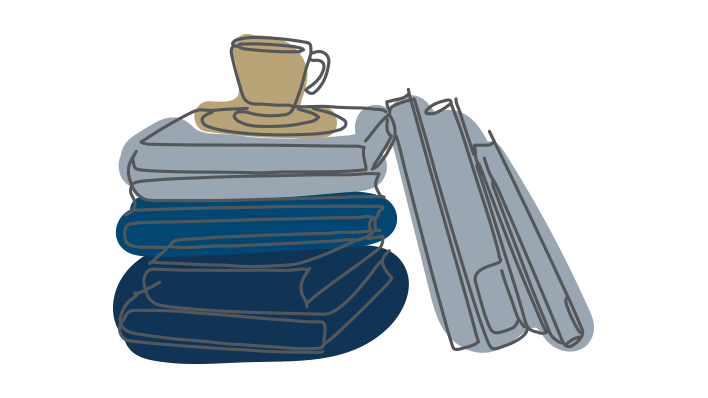 We are here to help & inspire your kitchen journey