From deep navy blue kitchens to coastal-inspired light hues, the everlasting appeal of blue kitchens makes them a suitable option for any home.
If you're searching for your dream modern kitchen or perhaps the perfect blue shaker, you're guaranteed to find your ideal culinary space with our timeless blue kitchens. The clever design of Masterclass blue kitchen cabinets eliminates the need for restricting centre posts, providing you with a highly spacious, easy-to-use, durable cabinet that will stand the test of time.
Explore our Blue Kitchen ideas

Light Blue

Powder Blue

Coastal Mist

Windsor Blue

Inkwell

Oxford Blue

Moonlight Blue

Heather Slate
Real blue kitchen images
Browse beautiful blue kitchens and navy blue kitchens designed by Masterclass Kitchens retailers. Our real kitchens page has thousands of past projects to inspire your kitchen renovation.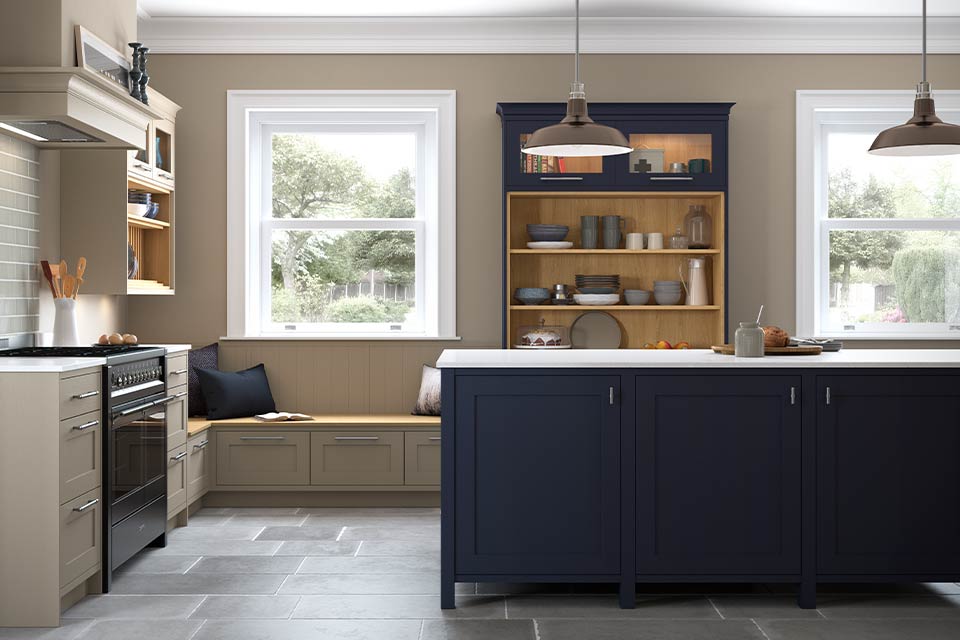 Will blue kitchens go out of style?
Blue kitchens are extremely versatile and lend themselves well to a variety of modern or traditional settings, meaning they will stand the test of time. Blue is perfect as an accent with warm greys or wood finishes, or go for an all-blue kitchen to really make a statement.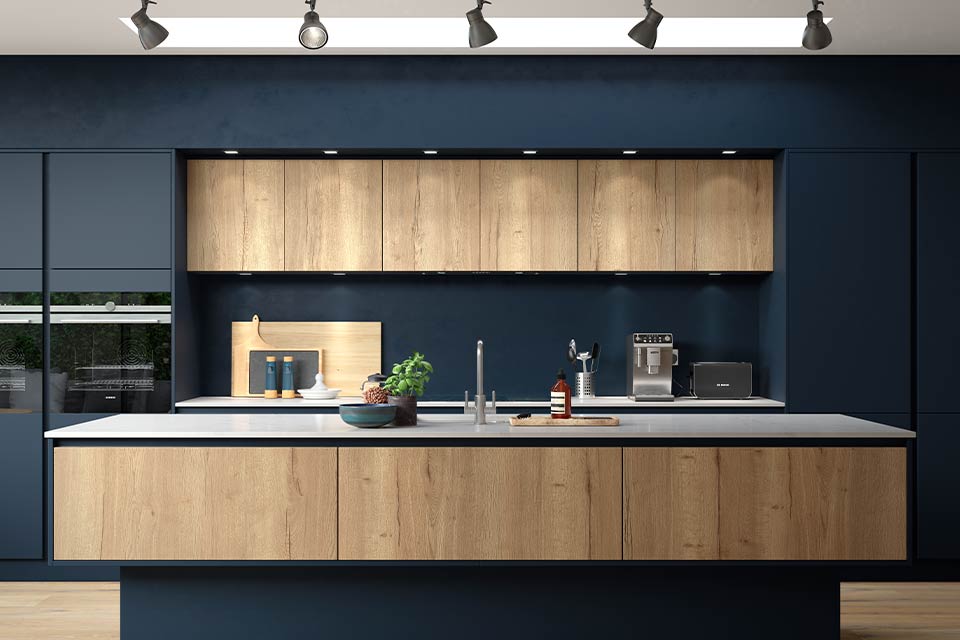 What colour goes with a blue kitchen?
Blues pair very well with grey - whether it's a light, cool grey (such as our Scots Grey) or a warmer shade such as our Farringdon Grey. As seen here, blues also pair perfectly with rustic woods. Explore real blue kitchens for some inspiration and see what our happy customers are having.
We are here to help & inspire you