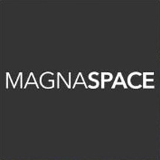 Traditional Charm and Modern Utility Collide in This Larder
Designed to be solid and versatile for tight corners, this pull-out storage unit caters for most demanding spaces and family dynamics. This includes the nooks in listed buildings and the needs of keen cooks who live with an abundance of gizmos.

Increased Storage in Tight Spaces
The average larder unit holds a lot, but problems arise when it comes to accessing what they contain. By contrast, this pull-out larder unit offers 50% more accessible storage than the standard set-up.

Unbeatable Design and Capacity
Thanks to high-quality materials and award-winning runners, the MagnaSpace larder holds an impressive 210kg and the drawers slide effortlessly into view, beyond flimsy wirework capabilities.

Lasts a Lifetime… and Improves It
Blum offers a lifetime guarantee for the larder drawers and we use 100% high-quality, sustainably sourced board. Working together, we aim to improve your life but also those of future generations.

Bespoke to the Core
The Masterclass MagnaSpace larder comes in 400+ style and colour variations, plus three internal finishes, meaning you'll likely create a rare showpiece no visitor has ever encountered.
"The volume and the weight capacity in a MagnaSpace is hugely impressive. Some of our clients have said they can fit their entire food shop into one, and it's perfect for Christmas stockpiles."
– Steve Tough, Group Sales Director at Masterclass Kitchens
Talk to a Designer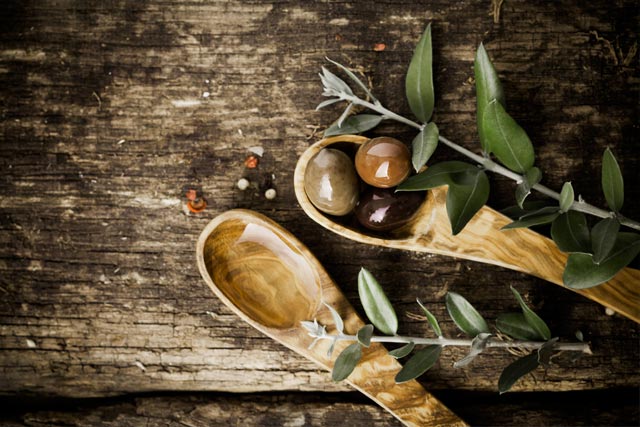 Ways to Use Your MagnaSpace Larder
Broaden Cooking Horizons: Hampered by an inability to access cupboards, many home cooks rarely try new meals. A MagnaSpace, however, enables you to experiment on a regular basis.
Live Like Royalty: Imagine having live-in kitchen staff at home. A MagnaSpace makes organising your inventory easy and saves you so much time you almost forget you don't have a private chef.
Hold a Harvest: Running low when you need supplies is frustrating. Whether it's soup for snow days or Battenburg for when Aunt Mildred visits, the MagnaSpace holds a harvest for all occasions.
Fill a Nook: It's difficult to make a kitchen look fitted in old buildings when swing-door cabinets can't open. A pull-out larder, though, enables you to utilise every alcove without obstructions.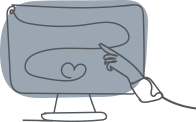 Creating Your Dream Kitchen with a MagnaSpace Larder
1.

Find Your Ideal Kitchen Aesthetic

Explore our free brochures to discover your favourite style and colour palette.
2.

Talk to Your Local Retailer

Tell one of our expert kitchen retailers about your dream kitchen requirements and budget.
3.

Create Your Kitchen Wish List

Tell us all about the specific features you want in your ideal kitchen space – you can complete your Wish List here.
4.

Get a Design and Quote

The exciting part! Get a 3D design and quote from your local Masterclass retailer.
5.

Let Us Handle the Rest

Relax as we manufacture your kitchen and deliver it ready for your fitter to install.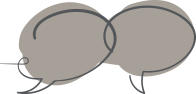 Don't Take Our Word for It
" After looking at many different kitchen brands, we felt that Masterclass just stood out over the others. We are especially happy with the internal magic pull-outs as they look really special with the oak matching the units. [...] We love entertaining and showing it off to friends."
– Mike Reynolds, Trustpilot Review
" We chose Masterclass for our new kitchen when renovating our home because, for me, it had designs I hadn't seen anywhere else which gave it a more bespoke and high-end feel! […] I was supported at every stage […] but the most impressive part is the quality of the product! It's that well-made that my builders are having them installed into their own homes as they said they hadn't worked with such great quality furniture in years!"
– Guest, Trustpilot Review
" Every time we step into our kitchen, we cannot believe it is ours. We are over the moon with how beautiful it is, and how easy it is to work in, as it was designed around how we use it. Our kitchen is not the biggest but the design has made it feel bigger and we now love to be in it."
– Kim. B, Trustpilot Review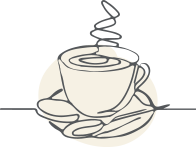 Customer Questions and Answers
Q:

Pantry or larder – what's the difference?

Historically, larders were cool rooms used to store meats while pantries were more like breadboxes. Due to refrigeration, true larders are rare today and the two terms have become interchangeable.
Q:

What is a larder cupboard?

Traditional larders had cool stone walls. However, these days, a larder cupboard is essentially like any other, but with extra food storage options, like stacked pull-out drawers.
Q:

Can I get a white larder unit?

It's possible to get a larder in almost any style or colour variation. At Masterclass, we offer 20+ cabinet door styles, three interior colours and 20+ exterior colours, including white.
Q:

Does the MagnaSpace larder come in different sizes?

Yes. Altogether, you can order five widths (150mm, 300mm, 400mm, 500mm, 600mm) and five heights (720mm, 1,250mm, 1,825mm, 1,970mm, 2,150mm) to fit your kitchen.
Masterclass Kitchens have featured in