Display Dresser
Put Your Personality on Display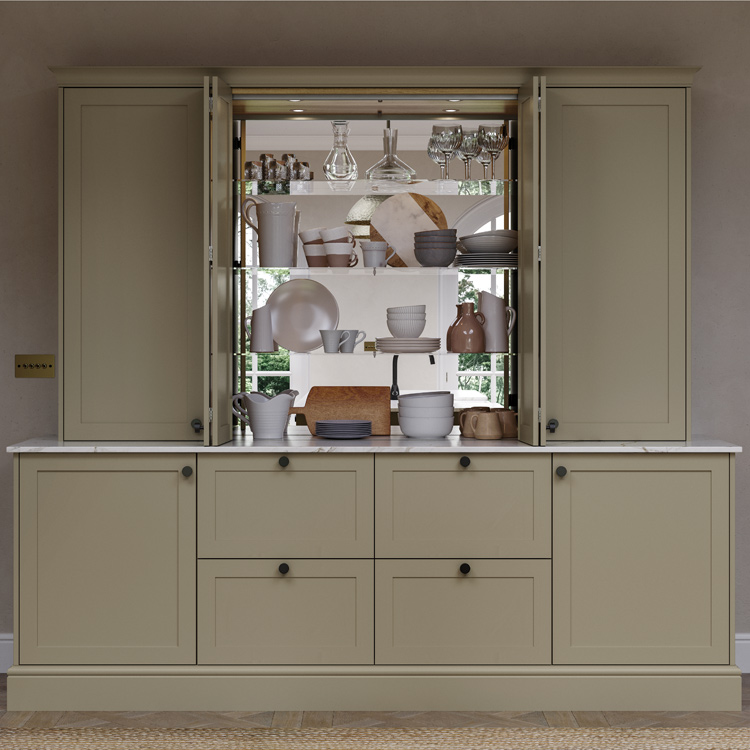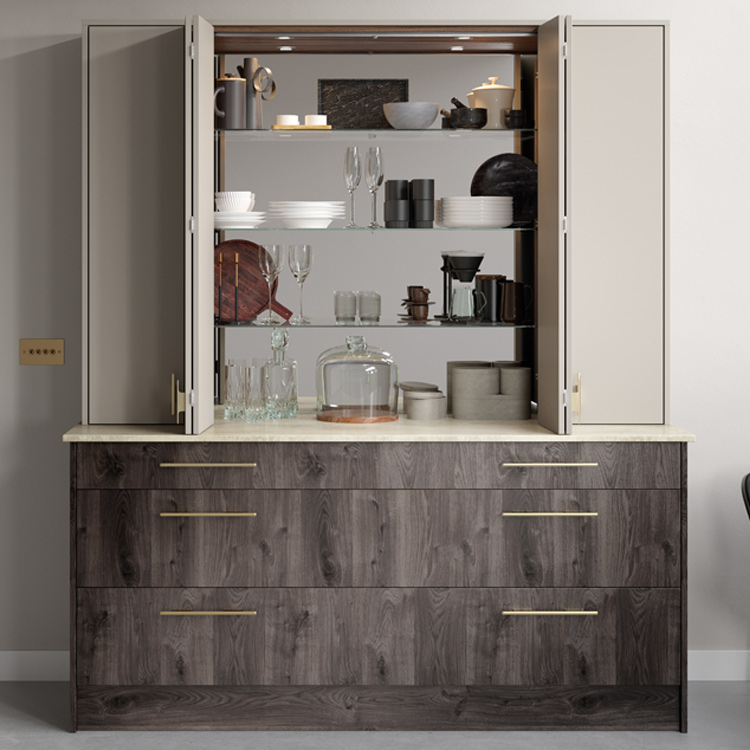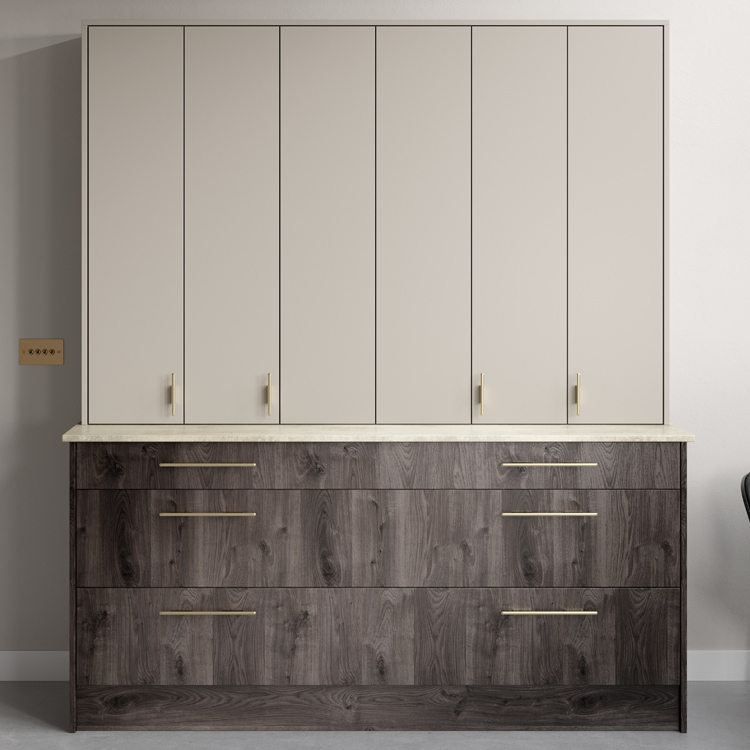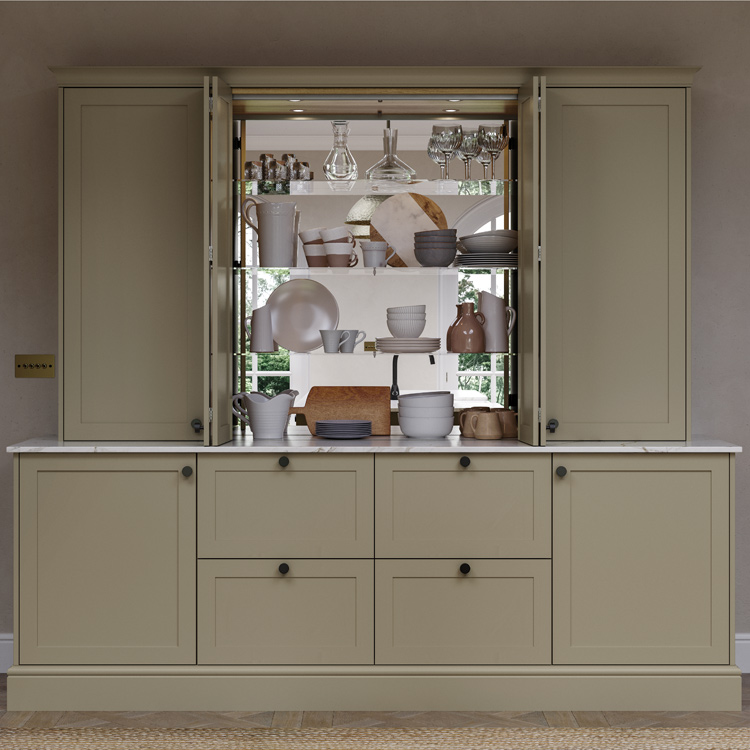 Display Dresser
Display Dresser Kitchen Cabinet
Introducing our display dresser unit. Show off your finest treasures or the curiosities that back up your most entertaining dinner party travel stories. More than a simple backdrop, this dresser is an extension of your personality.
Features our innovative cabinet as standard
Constructed using FSC® certified wood
Lifetime Guarantee on Blum Hinges
Get a 3D Design & Quote
See More Images
We all have "special occasion" dinner service sets, unique travel souvenirs and crystal wine glasses languishing in the back of wardrobes. Why not showcase yours like the gallery art pieces they were destined to be? This mirrored display cabinet gives your memories the attention they deserve.

Almost Limitless Combinations
We offer display dressers in hundreds of style and colour combinations — plus lighting options — meaning you can get one to suit your home, whether it's modern or traditional.

Easy Delivery and Assembly
At Masterclass, our craftsmen hand-assemble all display dressers. Not only that, we personally deliver them to a ground-floor room of your choice for your dedicated fitter to install.

Built to Last Decades
Designed for longevity, our display dressers are robust and water-resistant. So solid is their structural integrity that their Blum hinges and drawer runners come with a lifetime guarantee.

Compatible with a Range of Kitchens
Offered in two widths and with space-saving bi-fold door choices, Masterclass display dressers can slot into a range of kitchens.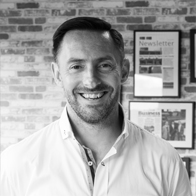 "Minimalism took the public by storm a few years ago but it limits design choices. Display dressers allow you to inject personality back into your home, whether you want to show off your kintsugi pots or your finest champagne flutes. Our clients love reminiscing over mementos stored on their display dressers."
—Steve Tough, Group Sales Director at Masterclass Kitchens
Talk to a Designer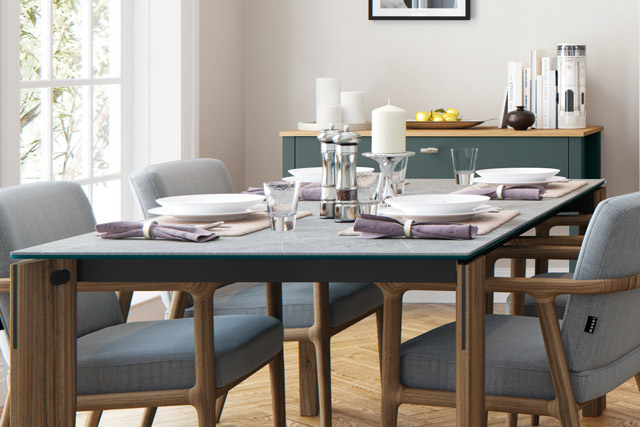 Ways to Use Your Display Dresser
Fine Dine at Home: Forget storing your best plates in cupboards. Put beautiful pieces within reach so you can dine at home as if it were an upscale restaurant.
Showcase Your Collections: Are you a keen sculptor? An accomplished marathon runner? Do you have a rare watch collection? A display dresser is a fantastic way to stage your prized collections.
Colour Your Stories: What's better than an entertaining storyteller at a party? One who has visual props. Tell better stories about the time you found a flawless Roman coin – with proof!
Be Smart with Space: Each display dresser has mirrored shelves, making your rooms look bigger. As multi-purpose furniture, however, you can also use one as a vanity mirror with lights and shelves.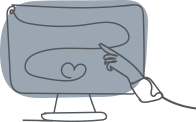 How to Display a Dresser in Your Home
1.

Find Your Ideal Kitchen Aesthetic

Explore our free brochures to discover your favourite style and colour palette.
2.

Talk to Your Local Retailer

Tell one of our expert kitchen retailers about your dream kitchen requirements and budget.
3.

Create Your Kitchen Wish List

Tell us all about the specific features you want in your ideal kitchen space – you can complete your Wish List here.
4.

Get a Design and Quote

The exciting part! Get a 3D design and quote from your local Masterclass retailer.
5.

Let Us Handle the Rest

Relax as we manufacture your kitchen and deliver it ready for your fitter to install.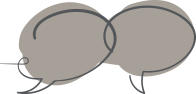 Don't Take Our Word for It
"The finer details of the Masterclass Kitchens are what really bring the wow factor to the space. There is also so much choice I only wish I had a bigger kitchen to complete. Our kitchen has been fitted for just over two years now and it is still as perfect as the day it was installed. Overall we are very happy with our purchase and we would not hesitate to recommend Masterclass Kitchens."
—Joy Murphy, Trustpilot Review
"I knew straight away that the Masterclass product was for me. So many designs and colours to choose from. Owen and Paul have a wealth of knowledge. I knew what I didn't want and these guys have given me my dream kitchen. [...] From start to finish Owen's team was fabulous, friendly, professional."
— Lesley Tissington, Trustpilot Review
"Finished result looks amazing, very professional. Delivered on-time to required room, very well packaged and no damage."
—Jamie Howard, Trustpilot Review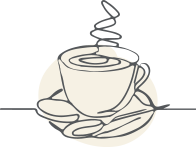 Customer Questions and Answers
Q:

What are the weight and space limits of your display dressers?

Each display dresser is 340mm deep with more than enough shelf strength to hold whatever treasures you want to display, from crystal trinkets to heavy ceramic bowls.
Q:

Are these dressers compatible with all kitchen door ranges and colours?

Our H Line (handleless) cabinet doors are incompatible. However, the rest of our ranges and colours are available for the display dresser.
Q:

Do your display dressers come in a selection of height options?

Display dressers are countertop components. As a result, they only come in one height regardless of your chosen width. That said, different base cabinets can influence the overall height.
Q:

What are the electrical requirements for your display dressers?

All our display dressers come with motion sensors and LED spot lights installed. There's no need to position one near a plug socket as your fitter will hardwire it into your kitchen circuitry.
Masterclass Kitchens have featured in