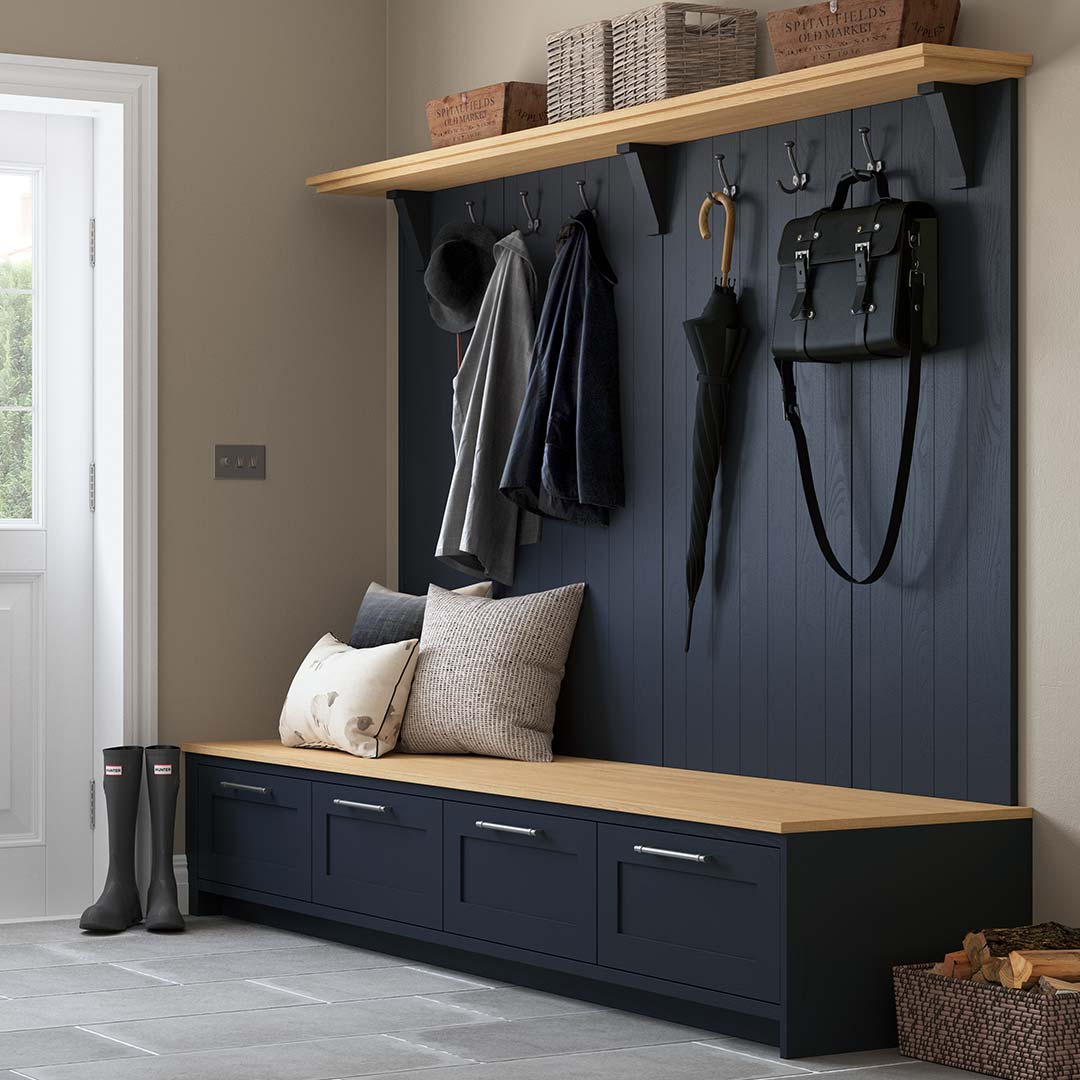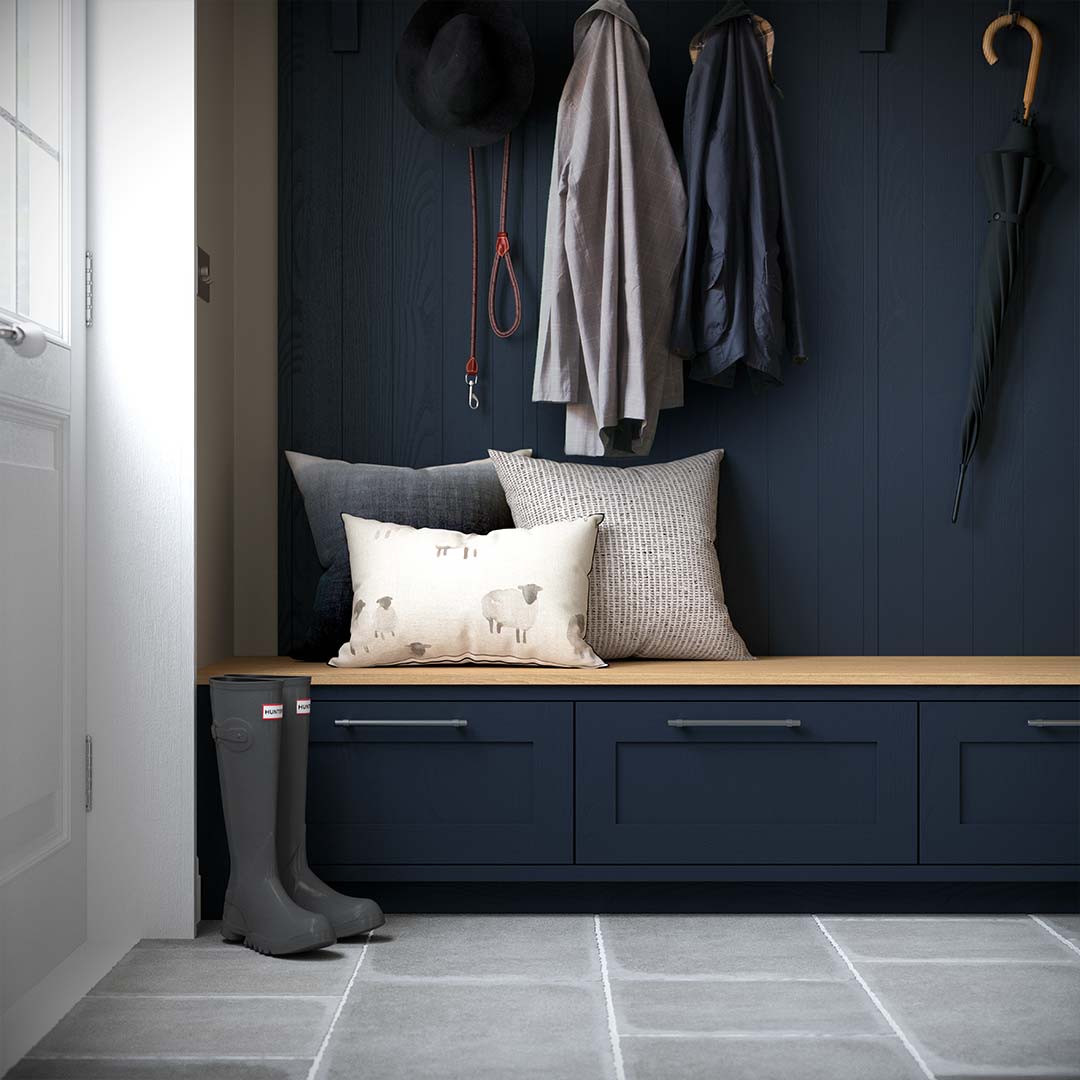 Boot Rooms
An elegant transition from outdoors to indoors. Having a dedicated space like the boot room from The Signature Collection, ensures that you and your family's outdoor apparel remains at the ready with even a moment's notice of a new outdoor adventure.
Available in our full palette of painted kitchen colours, with our Portland Oak or Tuscan Walnut cabinet options. Visit a retailer to find out more.
Looking for kitchen storage ideas?
Let us talk you through our kitchen organisation ideas, and how our storage pieces will perfectly complement your kitchen and lifestyle.
Get Storage Ideas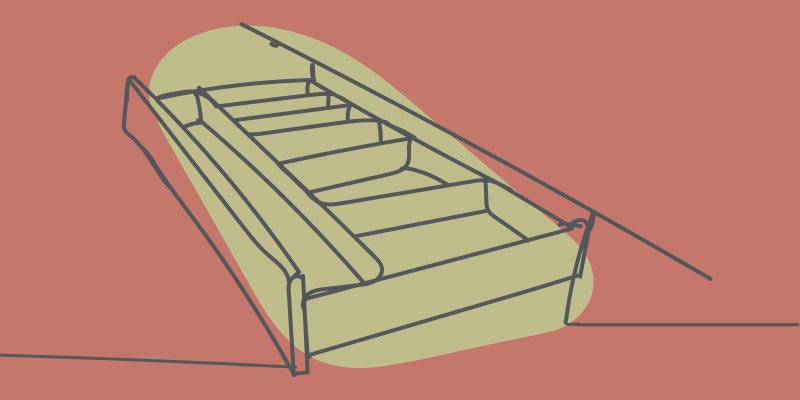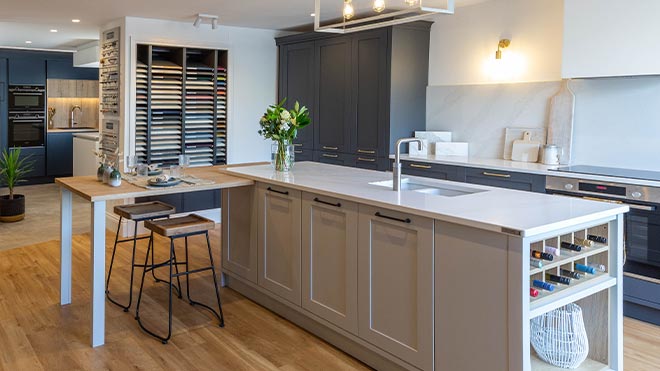 Visit a Masterclass Kitchens retailer
Talk to one of our independent kitchen specialists. They can give you invaluable advice and create a personalised 3D design and quote.
Find A Retailer
Masterclass Kitchens have featured in