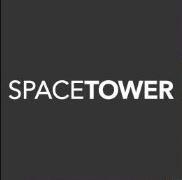 A Design That's Out of This World
Available in a range of high-end door finishes, as well as Portland Oak, Tuscan Walnut, and Anthracite Linen drawer finishes, this expansive storage solution has layers of class. Brimming with world-class craftsmanship and surprising internal drawers, it's equally beautiful and practical.

Lasts a Whole Lifetime
Blum offers a lifetime guarantee for all our drawer runners and we use 100% sustainably sourced board, meaning you can live happily with your kitchen and so can future generations.

Glides Like a Space Shuttle
Thanks to high-quality materials and precision-engineered runners, the SpaceTower's exquisite drawers glide with minimal force, even when stocked with heavy tins and jars.

Unbeatable Design Capacity
Sturdy enough to bear even the most challenging loads, the SpaceTower larder holds an impressive 70kg per drawer – lightyears beyond the capabilities of delicate wirework and most solid alternatives.

Designed for Flexibility
Masterclass's SpaceTower comes in 400+ external style and colour variations, seven widths, and three internal finish choices. So, know that any design you choose will be either rare or totally unique.
" The SpaceTower's drawers already set it apart from competitors. Add the attractiveness of their finishes, plus the inspired decision to house them behind doors, and you get an unforgettable feature. Our clients consistently report getting compliments on their SpaceTowers."
—Steve Tough, Group Sales Director at Masterclass Kitchens
Talk to a Designer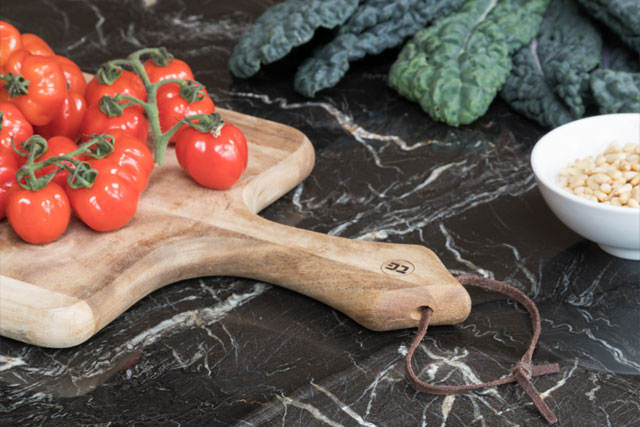 Ways to Use Your SpaceTower
Cook with Total Freedom: While other kitchen owners repeatedly search at the back of cupboards for ingredients, as a SpaceTower user, you can effortlessly organise your shelves and get creative.
Live in Luxury: Designed to make everyday kitchen use easier, the SpaceTower saves you time searching and stocking, meaning you can get more done as if you have full-time staff.
Stay Fully Stocked: It's hard to stay on top of provisions when you lead a busy lifestyle. Using the SpaceTower's pull-out drawers, however, you can stay on top of sell-by dates and never run low.
Fill an Alcove: Available in seven widths, from 300mm to 1,000mm, the SpaceTower is perfect for modern apartments and listed manors alike. Put simply, you can choose one to fit any nook.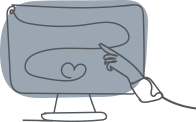 How to Boldly Go on Your SpaceTower Journey
1.

Find Your Ideal Kitchen Aesthetic

Explore our free brochures to discover your favourite style and colour palette.
2.

Talk to Your Local Retailer

Tell one of our expert kitchen retailers about your dream kitchen requirements and budget.
3.

Create Your Kitchen Wish List

Tell us all about the specific features you want in your ideal kitchen space – you can complete your Wish List here.
4.

Get a Design and Quote

The exciting part! Get a 3D design and quote from your local Masterclass retailer.
5.

Let Us Handle the Rest

Relax as we manufacture your kitchen and deliver it ready for your fitter to install.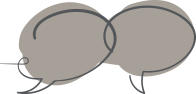 Don't Take Our Word for It
" We love our Masterclass kitchen. The quality is outstanding. The internal storage gives us such a huge amount of space. Our SpaceTower is the hero of the kitchen!"
—Ben Jones, Trustpilot Review
" The Masterclass kitchen is of true quality, especially the incredibly smooth soft close drawers. We had their SpaceTower larder unit that makes getting items from the back easy as the drawers fully extend. They also take an incredible amount of weight. We are very pleased with our kitchen and get envious comments from our friends."
—Brian Peck, Trustpilot Review
" We absolutely love our Masterclass kitchen! We went for a Shaker-style kitchen and we especially love our SpaceTower larder in Portland Oak, which not only is super practical but also gives our kitchen a bespoke look! We had amazing service from our local retailer – overall, a superb experience."
—Jessica Harris, Trustpilot Review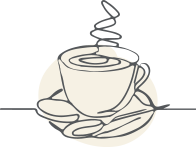 Customer Questions and Answers
Q:

Pantry or larder – what's the difference?

Traditionally, larders were cool rooms used to store meat while pantries housed foods that required less temperature control, like bread. Due to refrigeration, true larders are rare these days and the two terms have become interchangeable.
Q:

What is a larder unit?

Historical larders were cellars with chilled stone walls. These days, a larder unit is considered similar to any other cupboard but with extra food storage options like internal drawers.
Q:

Can I get a white larder unit?

At Masterclass, we make our larder units available in 20+ cabinet door styles, three interior drawer colours and 20+ exterior colours, including white.
Q:

Is the SpaceTower available with other drawer configurations and finishes?

No. Altogether, the SpaceTower is available in Portland Oak, Tuscan Walnut or Anthracite Linen, typically with one shelf, one one standard drawer, four pan drawers and external cabinet doors.
Masterclass Kitchens have featured in