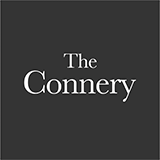 A Cocktail Cabinet That'll Leave You Shaken and Stirred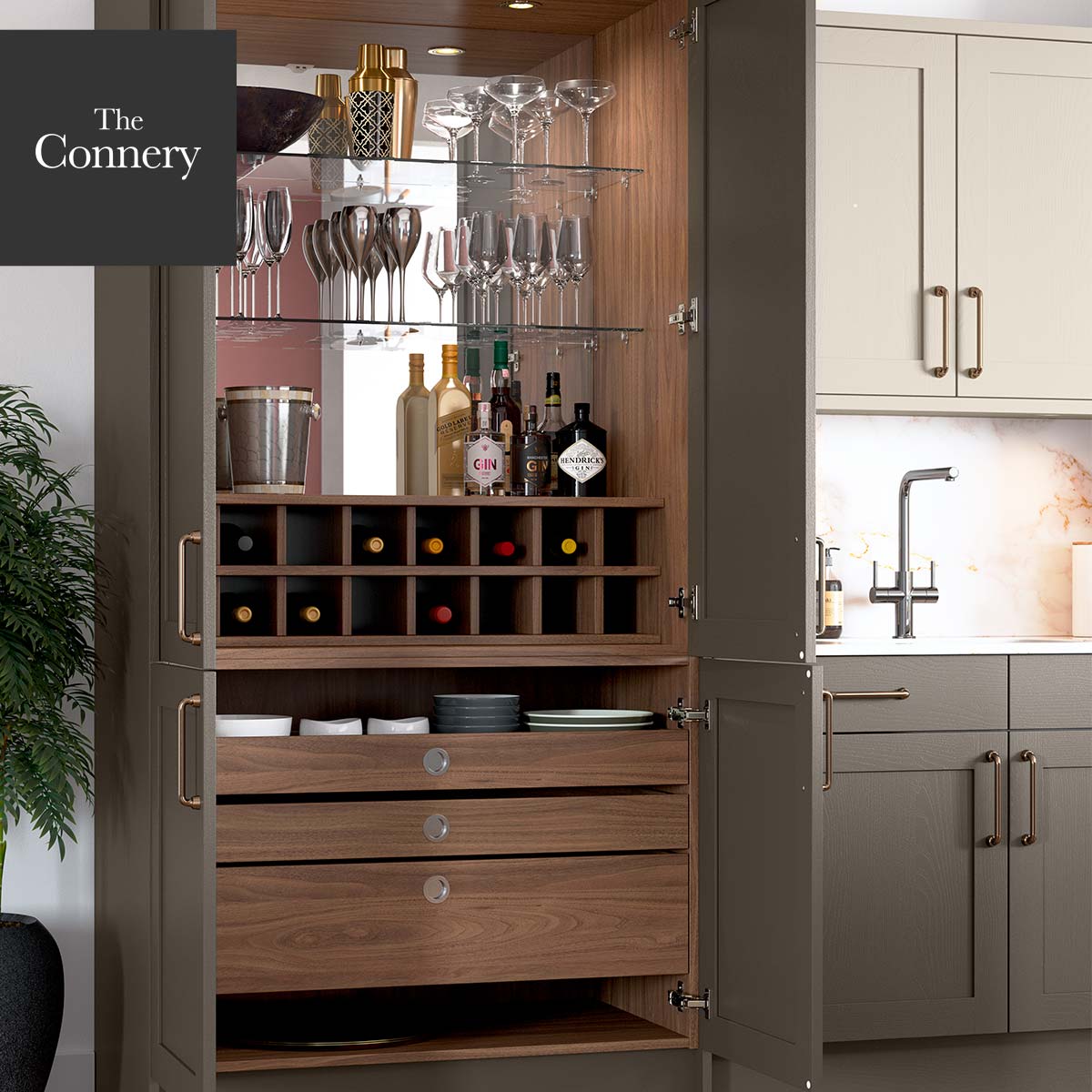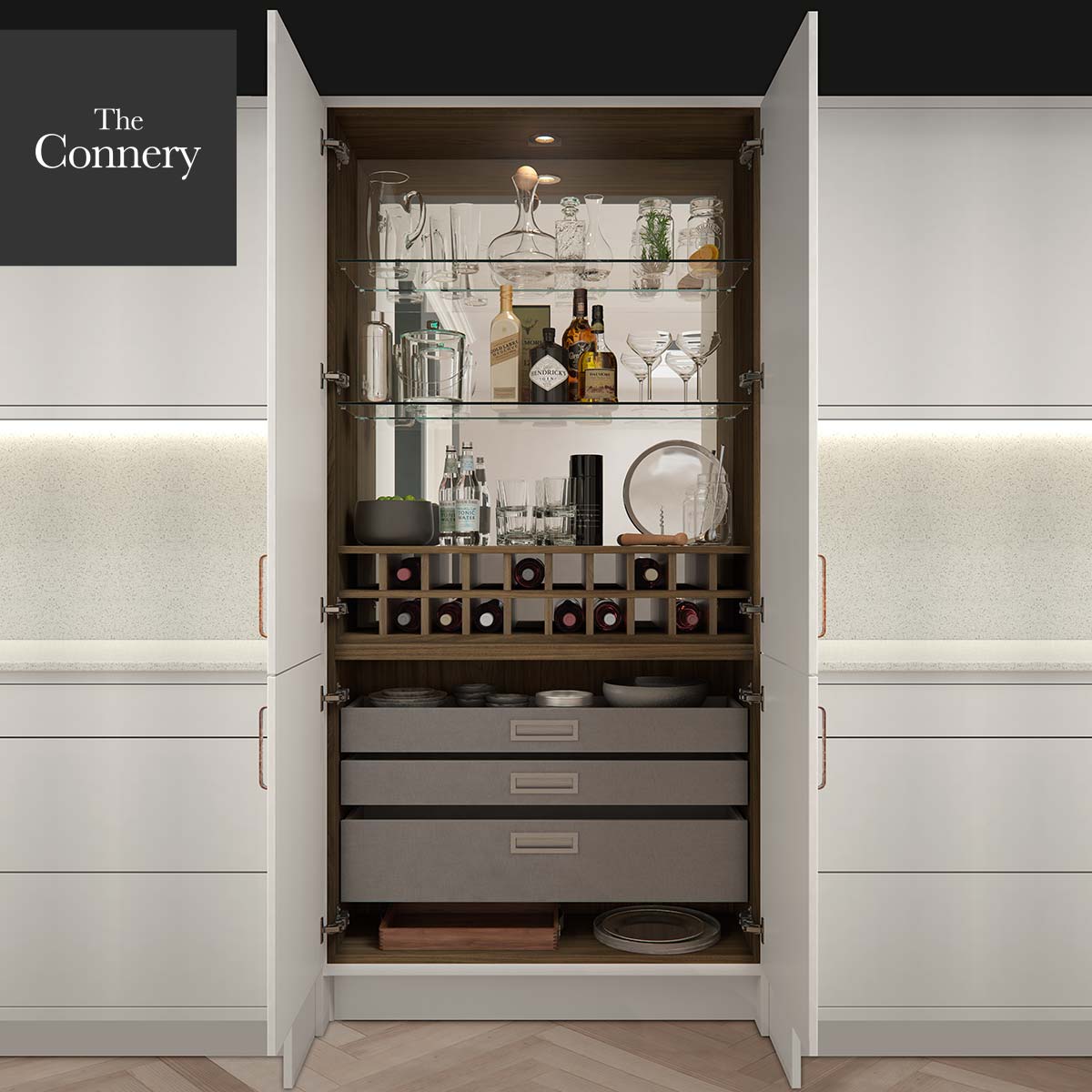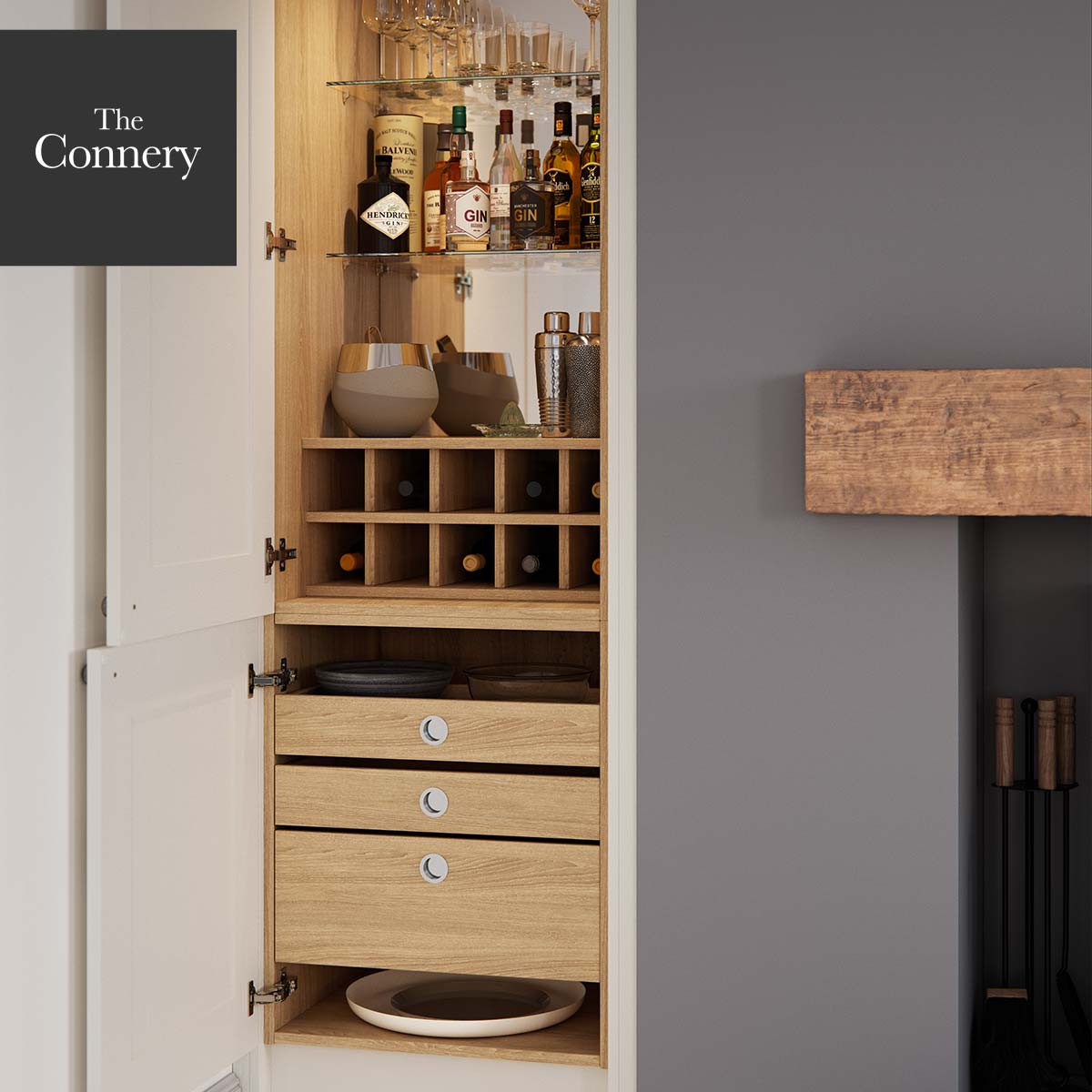 Cocktail Cabinet
The Connery
Introducing The Connery cocktail cabinet — the perfect solution for those who want to enjoy cocktails or a barrel-aged Single Malt after a hard day with their own personal speakeasy.
Features our innovative cabinet as standard
Constructed using FSC® certified wood
Lifetime Guarantee on Blum Hinges
Get a 3D Design & Quote
See More Images
Available in Portland Oak and Tuscan Walnut, this tall drinks cabinet adds class to every kitchen it inhabits. Briming with world-class craftsmanship, it encourages conversation after dinner parties or a full day of business. The Connery leaves even glass-half-empty drinkers in high spirits.

Easy Access and Cleaning
Gone are the days when you only dust off your vermouth at Christmas. The Connery turns bottles into attractive décor and makes it possible to whip up a martini at any time of the year.

Unparalleled Quality
Each Connery contains solid base materials, has a water-resistant finish and uses hinges that come with a lifetime guarantee.

Built for Those Who Want to Save the World
At Masterclass, we use exquisite, sustainably sourced wood. Our panels contain ~40% recycled material, plus FSC® and PEFC accredited forest wood.

Tailored to Suit Your Personality
Compatible with 25+ range styles and 25+ colours, you can use The Connery in well over 600 unique kitchen variations.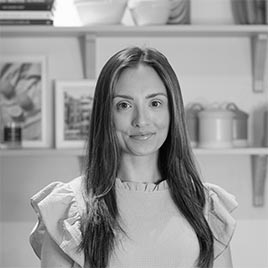 "Our most discerning clients tell us The Connery has changed the game for them in terms of hosting. Guests love it and so do they. It's great for a night in, too, because it makes every tipple an occasion."
- Beth Thomas, Branch Principal at Sigma 3 Kitchens Swansea
Talk to a Designer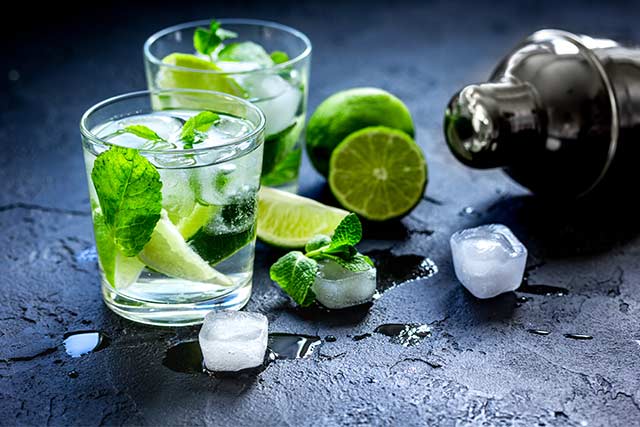 Ways to Use The Connery
Cocktail Tasting: Whether you host viewing parties for Eurovision or Wimbledon, or just want to show visitors your mixology skills, this cabinet can help you create a memorable experience.
Business Deals: Want to impress a client or celebrate a deal with whiskeys and cigars? The Connery exudes class and offers the space to do so at a moment's notice.
A Cosy Night: Socialising is great but The Connery also excels when you want nothing more than to relax. It's perfect for storing indulgent wines for nights you just don't want to share.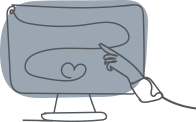 The Process, from Masterclass with Love
1.

Find Your Ideal Kitchen Aesthetic

Explore our free brochures to discover your favourite style and colour palette.
2.

Talk to Your Local Retailer

Tell one of our expert kitchen retailers about your dream kitchen requirements and budget.
3.

Create Your Kitchen Wish List

Tell us all about the specific features you want in your ideal kitchen space – you can complete your Wish List here.
4.

Get a Design and Quote

The exciting part! Get a 3D design and quote from your local Masterclass retailer.
5.

Let Us Handle the Rest

Relax as we manufacture your kitchen and deliver it ready for your fitter to install.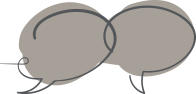 What Our Customers are Saying
"After looking at many different kitchen brands, we felt that Masterclass just stood out over the others. We are especially happy with the internal magic pull-outs as they look really special with the oak matching the units. [...] We love entertaining and showing it off to friends."
- Mike Reynolds, Trustpilot Review
"We are absolutely delighted with the quality, which is first class. The finish on all the surfaces is fantastic and the manner in which doors, drawers, etc. operate is superb. Door shuts and lines are incredibly good. Any kitchen represents a big investment nowadays but we had quotes for bespoke installations which were far more expensive than Masterclass. In fact, our finished kitchen more than matches bespoke products we have seen for quality and finish."
- Ken Winberg, Trustpilot Review
"The finer details of Masterclass Kitchens is what really brings the wow factor to the space. There is also so much choice I only wish I had a bigger kitchen to complete. Our kitchen has been fitted for just over two years now and it is still as perfect as the day it was installed. Overall, we are very happy with our purchase and we would not hesitate to recommend Masterclass Kitchens."
- Joy Murphy, Trustpilot Review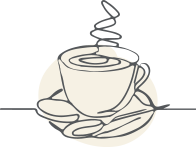 Customer Questions and Answers
Q:

What are cocktail cabinet essentials?

The best cocktails cabinets cater to a range of guests' tastes. Therefore, vodka, gin, rum, bitters and vermouth are all essential as they cover most cocktail variations.
Q:

Does this cocktail cabinet include a fridge?

No. This Connery isn't refrigerated. However, it does contain ample space for spirits, glasses and garnishes.
Q:

Can I get a white cocktail cabinet?

We house The Connery in a selection of 25+ cabinet styles and 25+ colour variations, including white, meaning you can get it to match any taste.
Q:

What are the ideal cocktail cabinet accessories?

Elite mixologists recommend you get jiggers (for shot measuring), a funnel, a cocktail shaker, a mixing spoon, a channel knife (for peelings), a strainer and glassware.
Masterclass Kitchens have featured in