Tour our Virtual Showroom
Start exploring our Virtual Showroom to find out all about our beautiful kitchens and how they work. Click the 'touchpoints' to watch videos about the innovative storage and design features that could be in your perfect kitchen.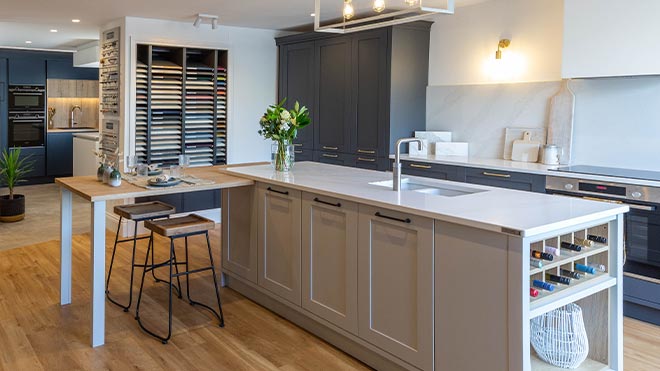 Visit a Masterclass Kitchens retailer
Talk to one of our independent kitchen specialists. They can give you invaluable advice and create a personalised 3D design and quote.
Find A Retailer
We are here to help & inspire you
Masterclass Kitchens have featured in