Inspired by nature, our selection of green kitchen finishes are a fantastic way to achieve a sought-after natural look. Timeless, versatile and beautiful, it's no wonder why green kitchen cabinets are a staple in kitchen design.
When it comes to designing your dream green kitchen, space is of utmost importance. The innovative design of Masterclass's green kitchen cabinets eliminates the need for obstructive centre posts, providing 30% more storage space than standard cabinets. In addition, the unmatched strength and stability of Masterclass green kitchen cabinets will provide you with a sturdy, easy-to-use kitchen that will last for decades.
Explore our Green Kitchen looks
Our green kitchen palette
Our trendy green palette proves that green is one of the most versatile colour options there is! If you'd like some advice on how to incorporate our greens into your space, then talk to your nearest Masterclass retailer.
Green door colour options

Biscuit

Sage Green

Olive

Hunter Green

New Forest

Pine Green
Real green kitchen images
Explore hundred of beautiful green kitchen images designed by expert Masterclass Kitchens retailers across the UK. Find your perfect green kitchen look at our real kitchens page today.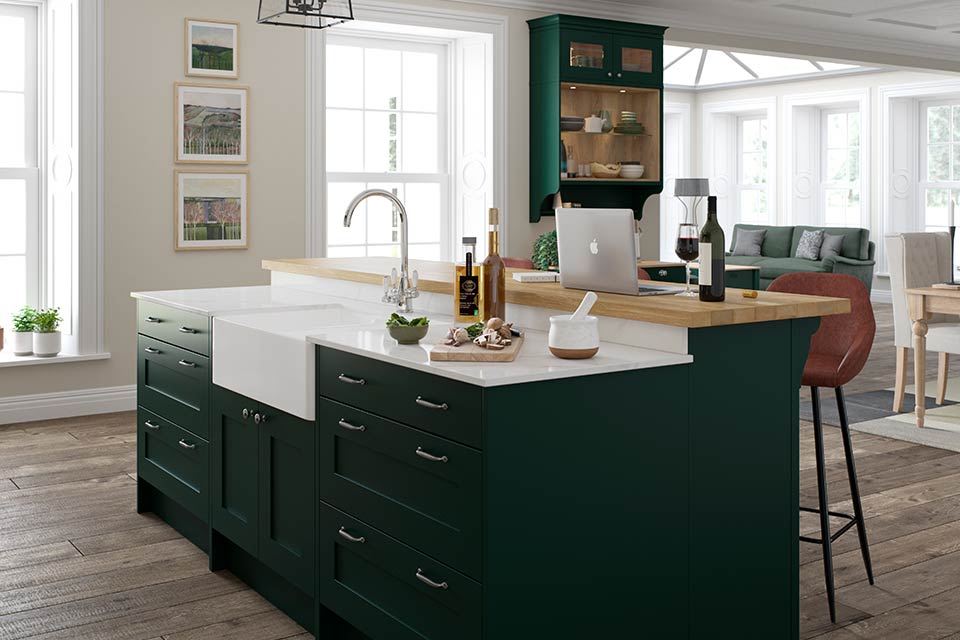 Why are green kitchens so popular?
The alluring natural look of green kitchens makes them appealing for many households, but green kitchen cabinets are also a practical colour choice. Green is incredibly versatile, mixing seamlessly with an array of colours and materials, giving you the flexibility to create your perfect look.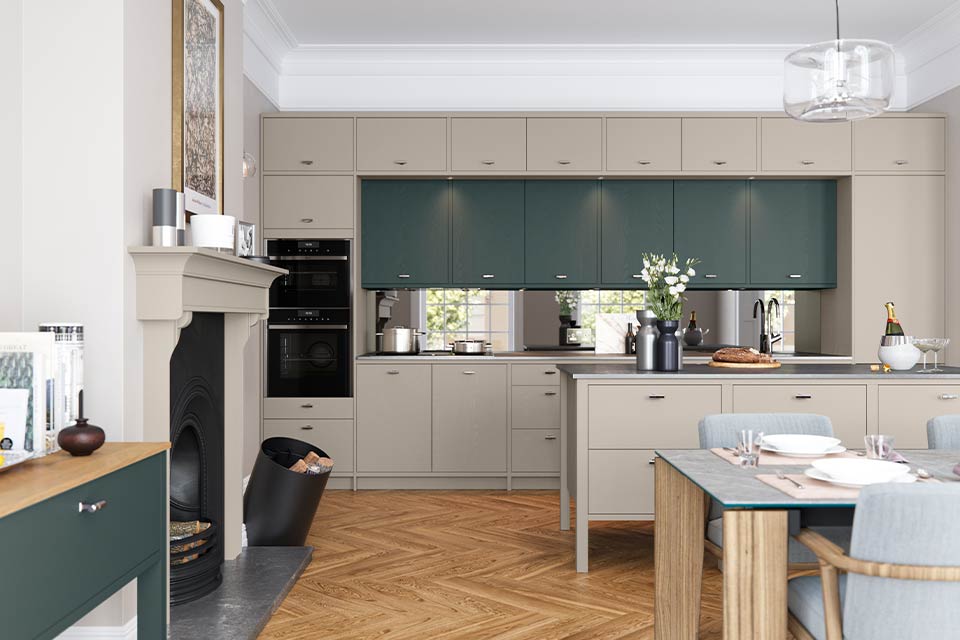 Will a green kitchen date?
It's easy to be put off by trending colours. After all, you want a kitchen you'll still love for years and years. However, nature has always been a source of inspiration for interior design, making natural colours like green trend-proof, so you can rest assured that your green kitchen will stand the test of time.
We are here to help & inspire you