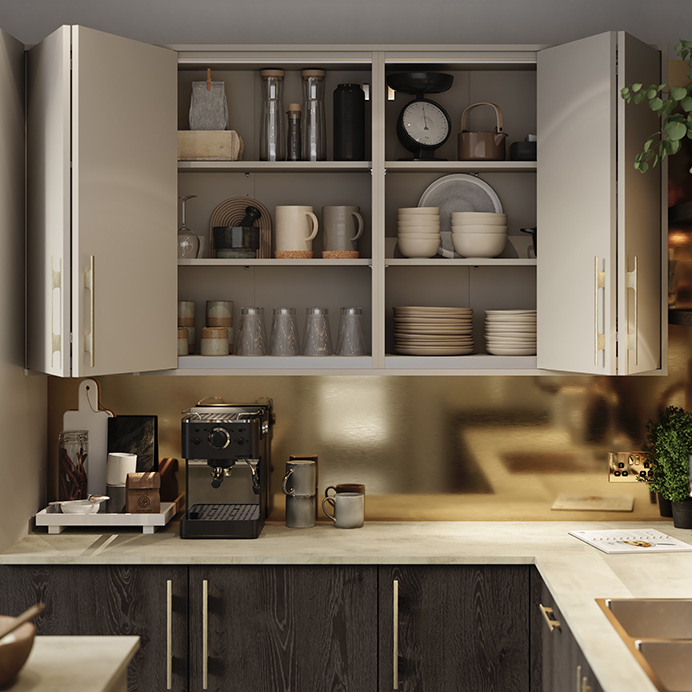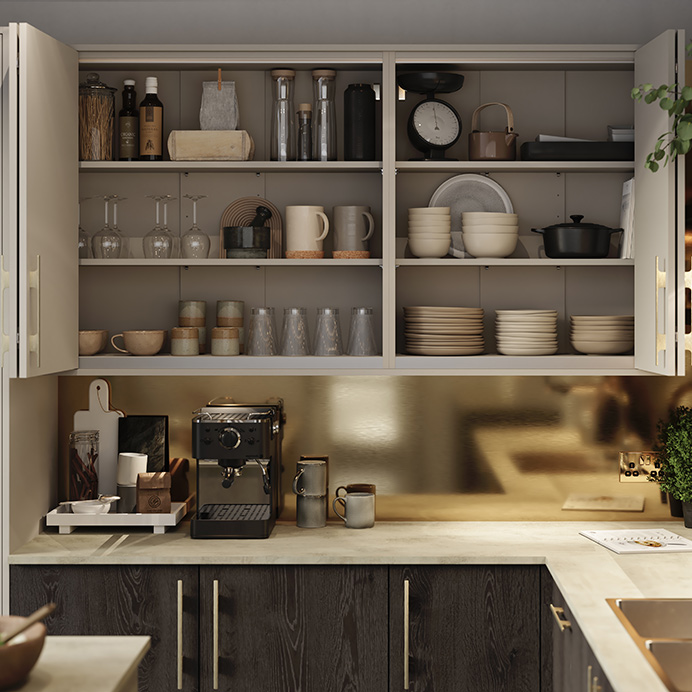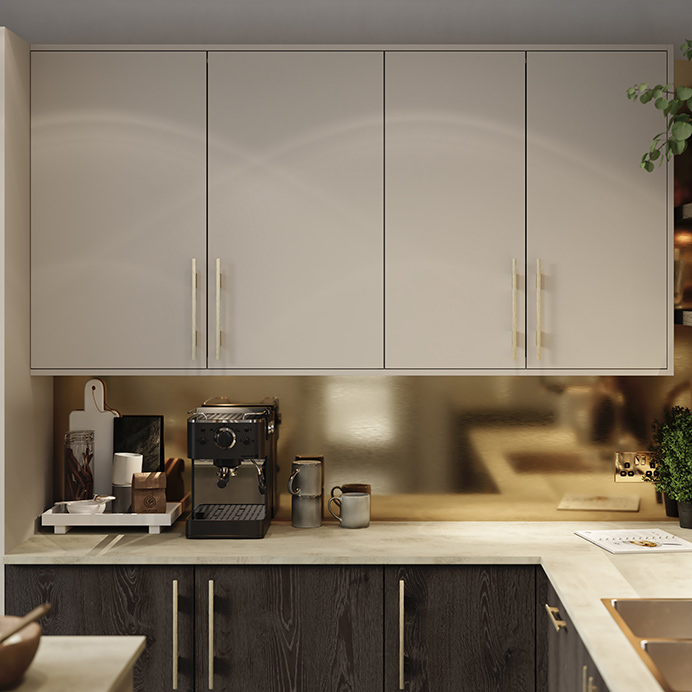 Bifold door cabinets
Kitchen cabinets with bi-fold doors look great in any kitchen, particularly where there's limited space for doors to open. The design of bifold doors consists of fastened panels and hinges that allow the door to collapse and expand in a single motion, taking up minimal walking space.
Wall heights: 720mm and 900mm
Wall widths: 600mm, 800mm and 900m
Base widths: 600mm, 800mm, 900mm
Bifold doors are available in all our ranges.
Space saving bifold doors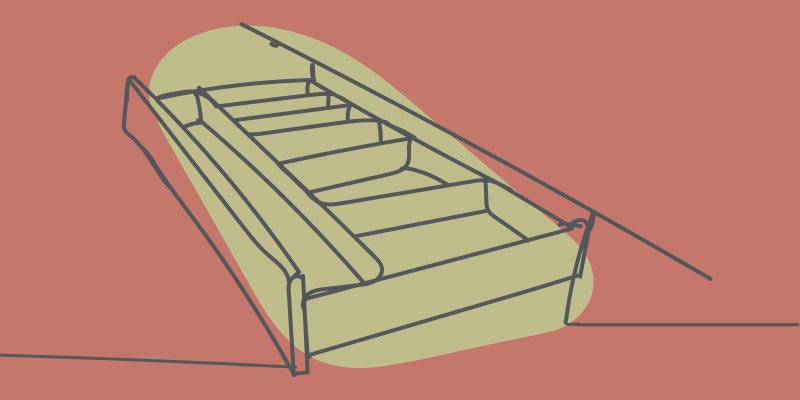 Are you looking for kitchen storage ideas?
Let us talk you through our kitchen organisation ideas, and how our storage pieces will perfectly complement your kitchen and lifestyle.
Get storage ideas