Grey Kitchens
Made in the UK since 1975 by Masterclass Kitchens.

Made in the UK s.1975

Blum Lifetime Guarantee

Innovative Storage

150+ Expert Retailers
Our beautiful grey kitchens are undoubtedly popular. Whether you're after modern or classic, dark grey or light grey, the versatility of grey means that you can mix and match with a wide range of finishes, colours and styles. With the help of our expert retailers you can create a beautifully unique grey kitchen.
Grey Kitchen Ideas
Choose your ideal Grey Kitchen look below and then take the next step on your kitchen journey.
Somerton Farringdon Grey and Highland Stone
10082022
Designed and installed by Elmview Interiors
Burton Upon Trent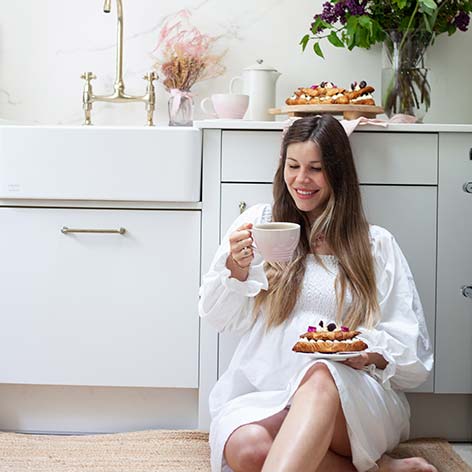 "I love my kitchen because it's where I feel the most creative. With Masterclass Kitchens, we created a beautifully light and peaceful space where I spend most of my days. It is of course highly functional, but also so versatile.
@manonlagreve
Make your Grey Kitchen dream a reality...
We are here to help & inspire your Grey Kitchen journey