Our innovative kitchen cabinets
We're thinking inside the box.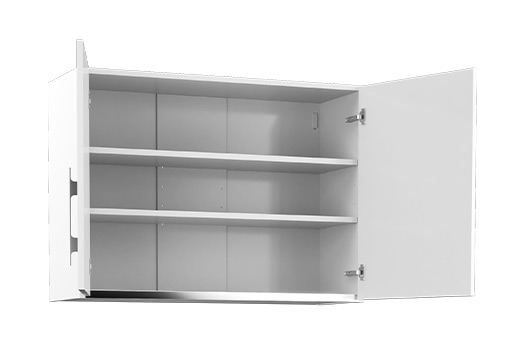 The Masterclass Wall Cabinet
Our wall cabinets have no center posts - your kitchen should be an enjoyable, easy to use and hassle-free.
30% more storage space than most cabinets found elsewhere, available as standard.
Unmatched strength and stability from an aluminium profile, which also stops items falling out of your cabinet.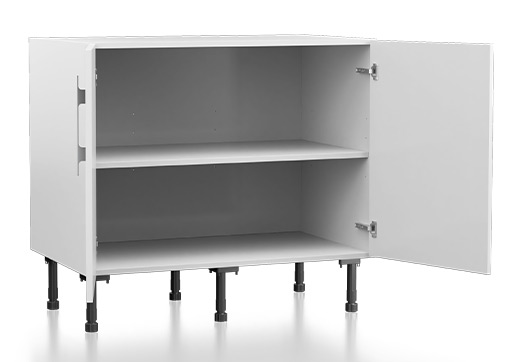 The Masterclass Base Cabinet
With 18mm top and back panels for strength and stability, our base cabinet really is built to last.
No centre posts for easy and uninterrupted access to the full width of the base cabinet.
Get 11% more storage than a standard base cabinet thanks to our new 600mm deep design.
A streamlined hinge with a hidden hinge plate for an improved aesthetic.
6 cabinet legs for extra stability and strength.
Our cabinets are available in 11 colours
Complement or contrast your cabinet to your overall colour scheme.
Make your fitted kitchen dream a reality...