Kitchen Cleaning Hacks: Last-Minute Cleaning in a Rush
Published on 10 Oct 2023
Are you an organised adult? It probably looks that way. After all, nobody sees you leave unwashed dishes overnight, let ham degrade in your fridge freezer or call the dog to hoover up dropped crisps. You never clean your kitchen last minute in a rush before guests arrive… right?
Sometimes, though, it happens; a friend calls, saying they'll pop over soon while the kitchen looks like a Tracey Emin art piece. But, once it's done, can you save your reputation without sprinting around with a vacuum cleaner like an asthmatic beagle and frisbeeing dirty plates into the garden?
Absolutely! Kitchen cleaning hacks can help you scurryfunge in record time. Only got 40 minutes? We have you covered. 30? Easy. 10? Say no more. Our evidence-based process of cleaning life hacks will help you get your kitchen as clean and tidy as possible whenever you're in a race against time.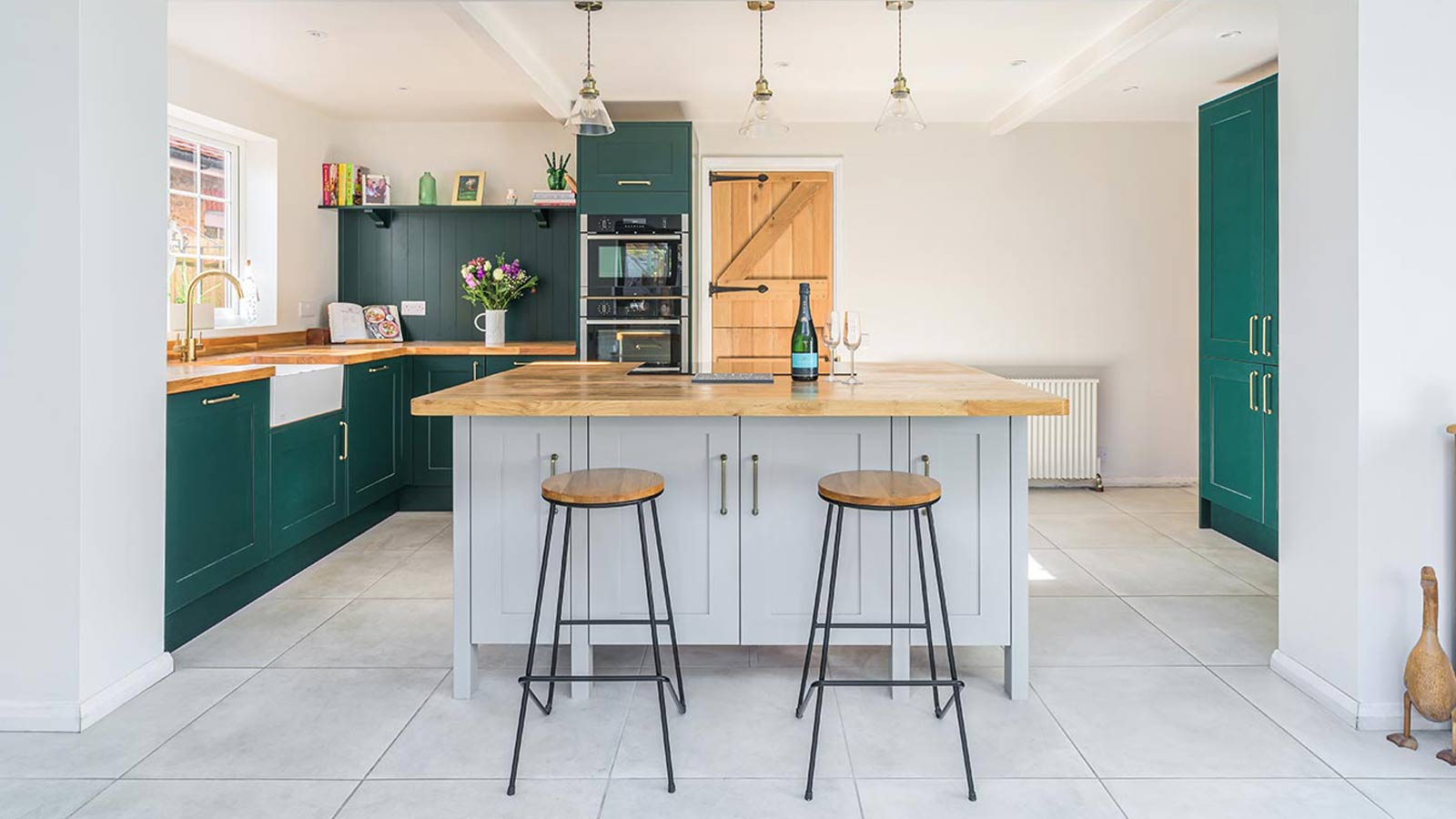 Declutter Kitchen Worktops
Ask cleaning gurus how to clean a kitchen and you'll get fancy facts about lemon juice and using bread to pick up broken glass but there's no time for that right now. You need high-impact moves. Pack away junk and clean dishes. Decluttering is the best first step, particularly if you start at eye level.
Indeed, humans pay most attention to that area. That's why, according the research, supermarket merchandisers shelve products at eye and waist level first, then knee and ankle level. Average guests won't even notice clutter and mess closer to the floor. So, it's best to start with kitchen worktops.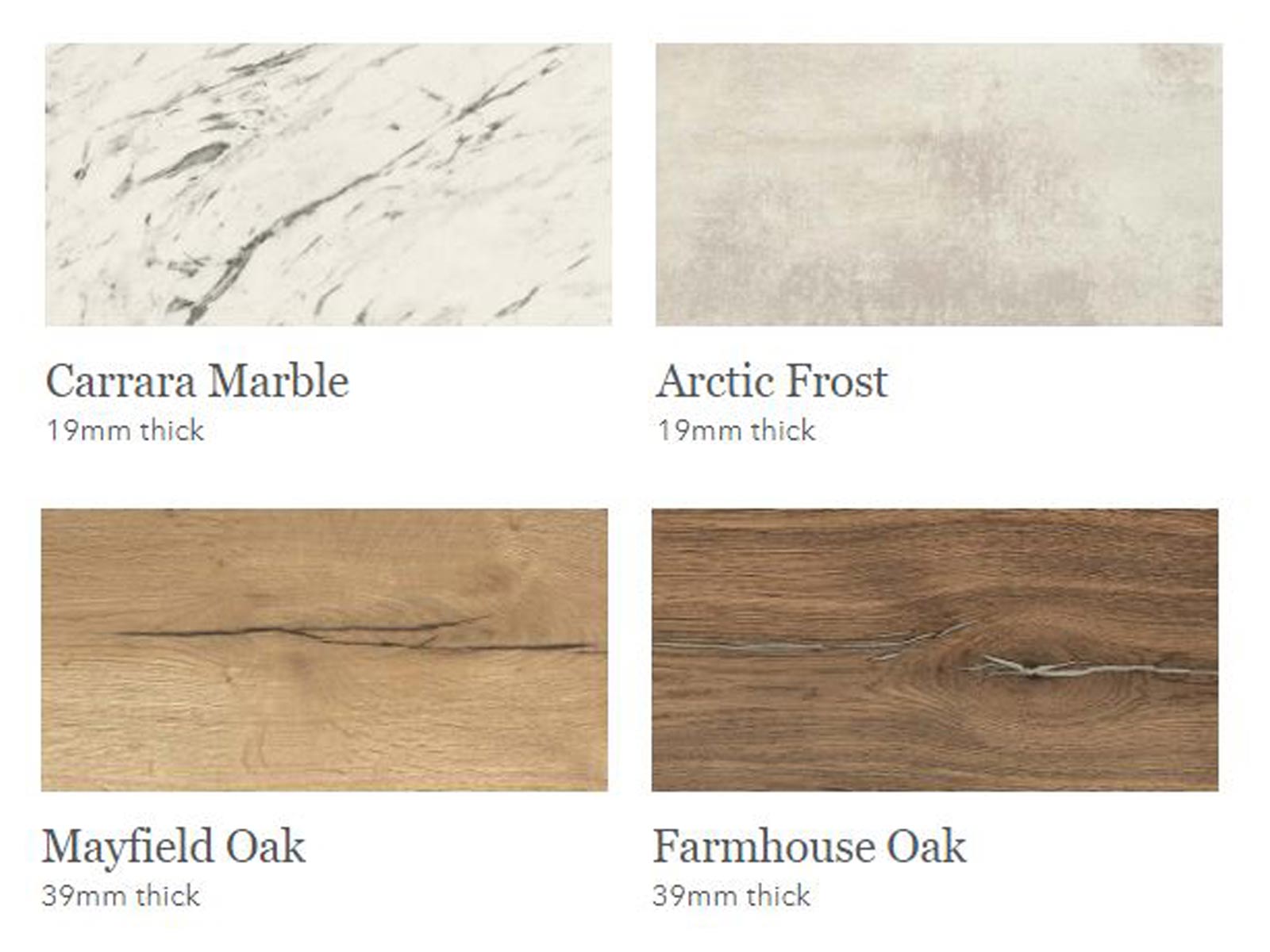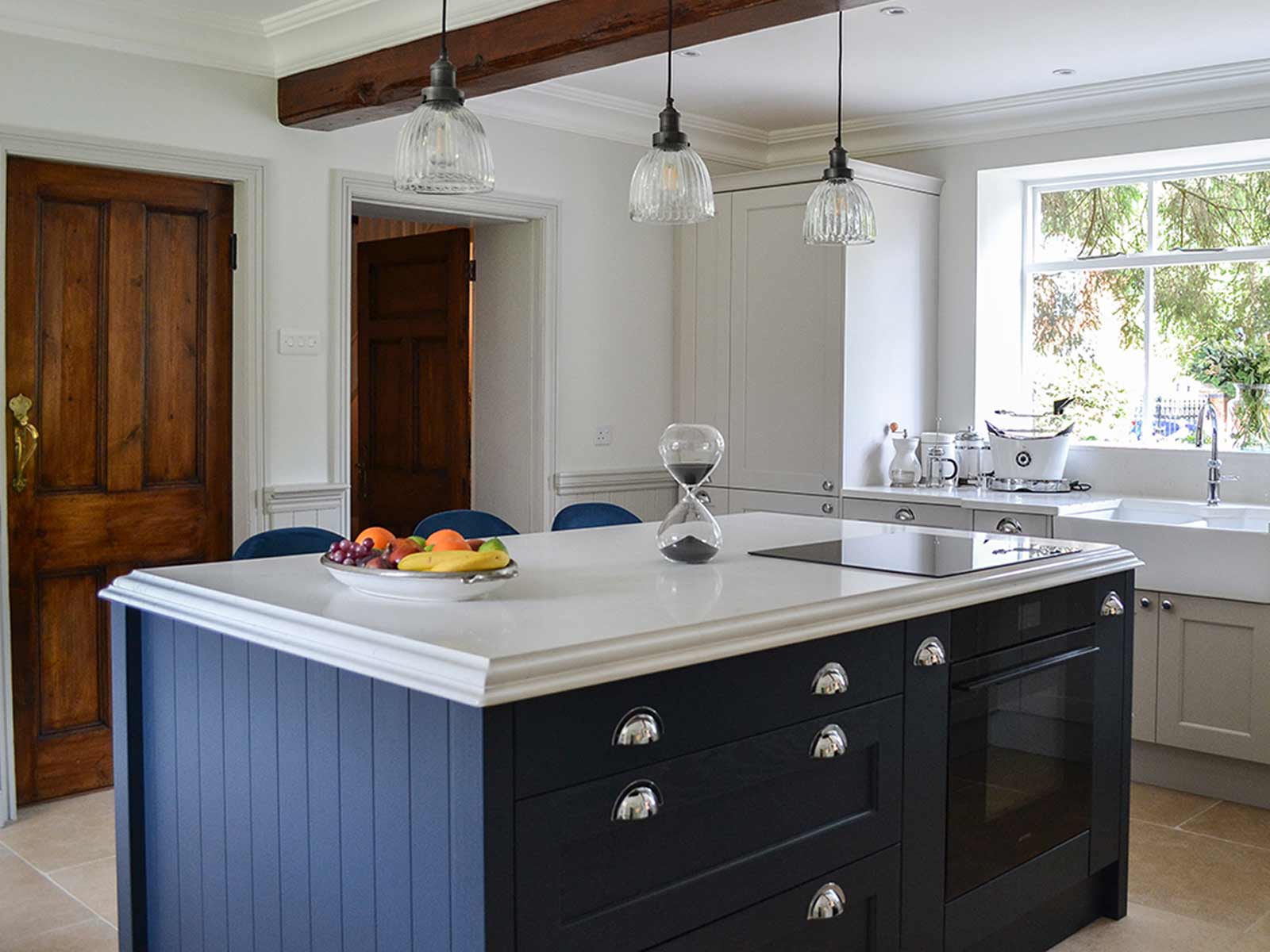 Dirty surfaces look fine at a glance but bad eyesight can't hide a messy home. Thus, prioritise decluttering worktops and kitchen islands. Our Carrara Marble or Farmhouse Oak make it easier because, with them, it doesn't matter if you run out of time; you can get away with marks.
Pro Tip!
Want more design tips and lifestyle advice to help you make the most of your kitchen? Become a Masterclass Insider for free. You'll get a library of virtual lifestyle guides just for subscribing.
Claim Your Welcome Library
Wipe Kitchen Counters
So, you've removed clutter? Don't get distracted; it's time to double your efforts – this time by cleaning your kitchen worksurface areas. For quick results, start by dusting high zones like cooker hoods and unsightly crumbs from high-traffic areas like chopping boards or around your kitchen sink.
Next, clean surfaces like chef's tables with a soapy sponge. Use kitchen cleaners on resistant tops to kill mould in susceptible areas. And don't forget the crime-scene-style sauce spatters on kitchen wall tiles. If your friends wanted to see that Bolognese you murdered, they'd follow your Instagram.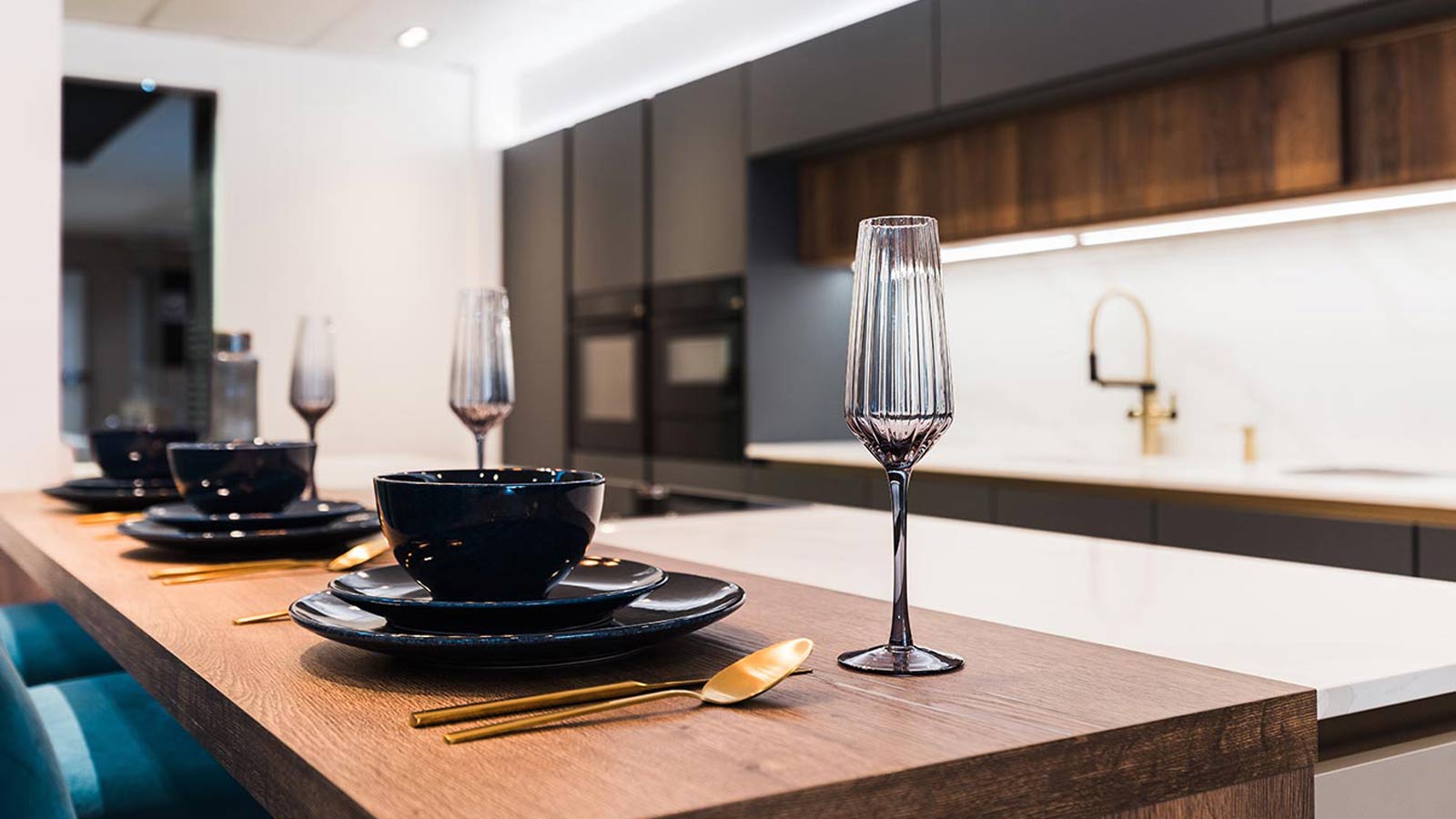 Move on after you've hit these high-priority areas, but make a mental note to wipe under appliances and repeat the declutter-and-clean process inside your refrigerator if you have time later. Guest will be unlikely to encounter those places if you control their experience, but it's worth it just in case.
Clean Wall Units, Air Fryers and Other Appliances
Once the surfaces are sparkling, wall cabinets, dressers and appliances should be your next priority. In this case, we're talking about eye-level units, your hob, air fryer, microwave, toaster, Nespresso machine, food mixer, and other appliances – in that order.
Again, with your wall cupboards and appliances, declutter then clean. Decanting food and packaging waste into recycling bags then vacuuming gaps will impact presentation more than cleaning. That said, when you do clean, stick to soapy water and limit glass cleaner to glass to reduce the risk of damage.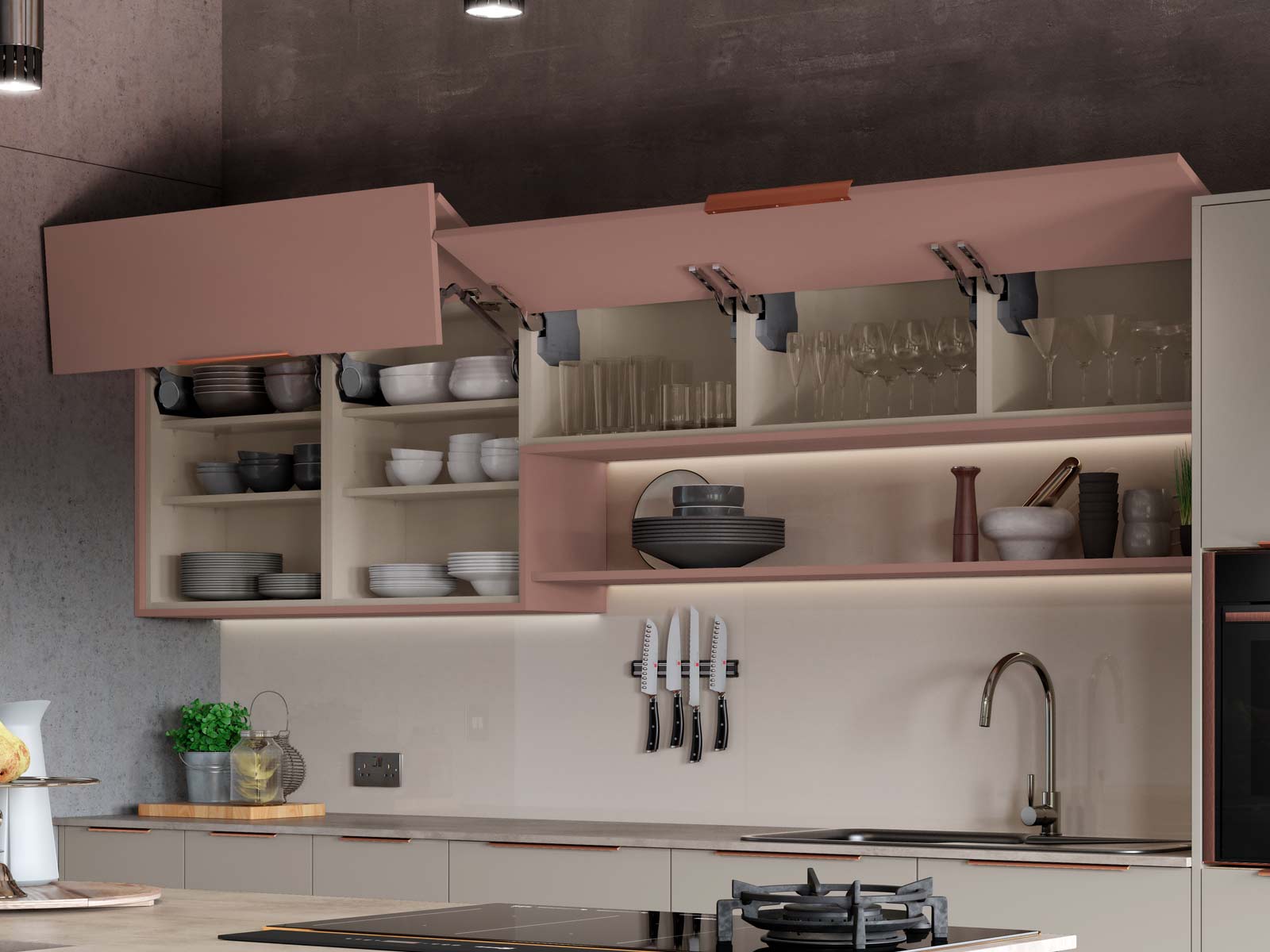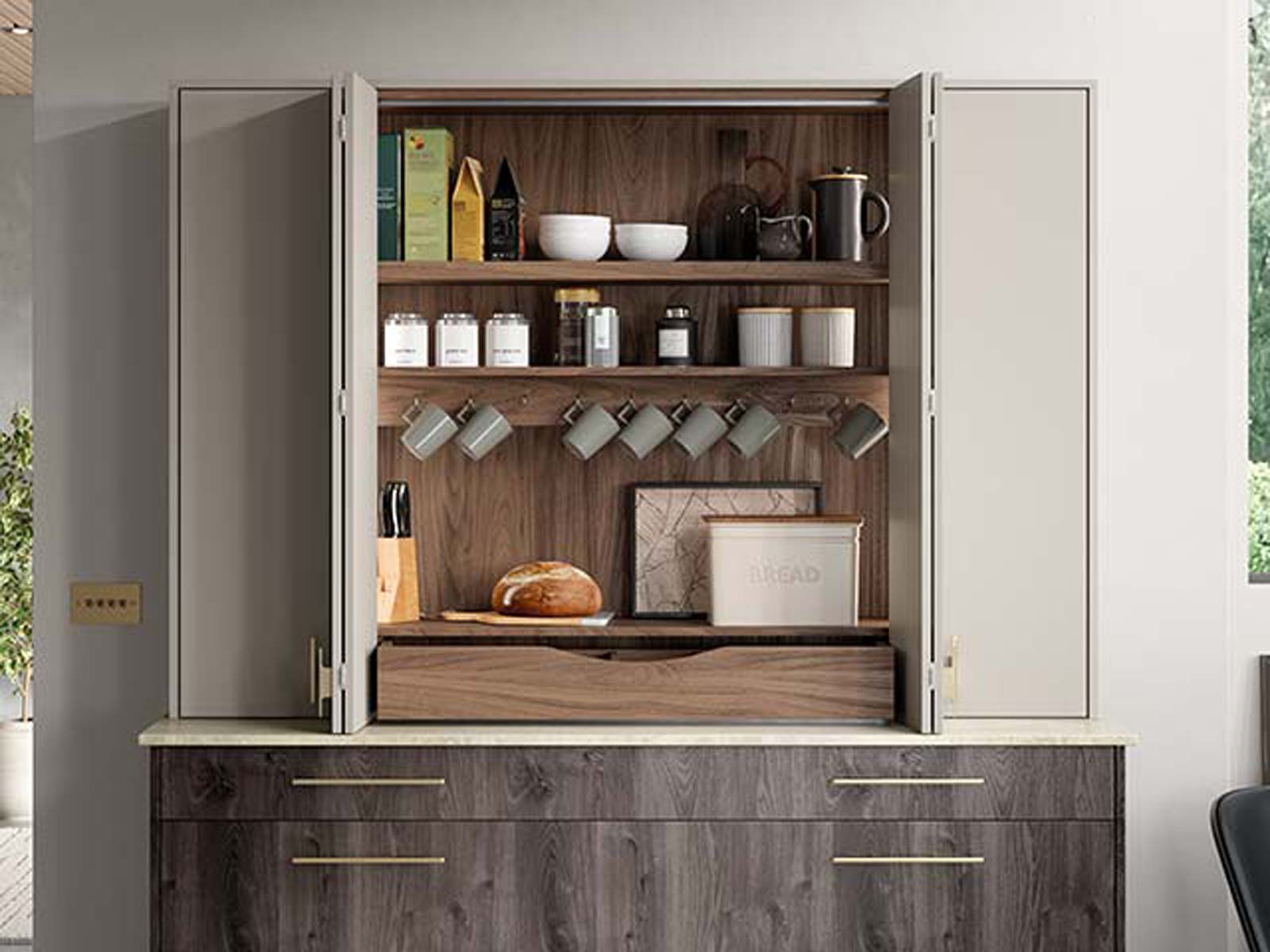 At Masterclass Kitchens, our furniture is designed to make your kitchen presentable at a moment's notice. Our extra-wide Linea wall kitchen units, for example, have no central post, making them easier to clean, and our Breakfast Dressers enable you to store appliances like toasters out of eyeshot.
End with Kitchen Floor Tiles
Unless you have a shedding dog or you've oiled up your kitchen floor tiles so much the RSPB start rescuing seagulls from them, there's no need to prioritise this finishing touch. That said, clearing low messes can elevate the perception of your kitchen from "clean and tidy" to "spotless."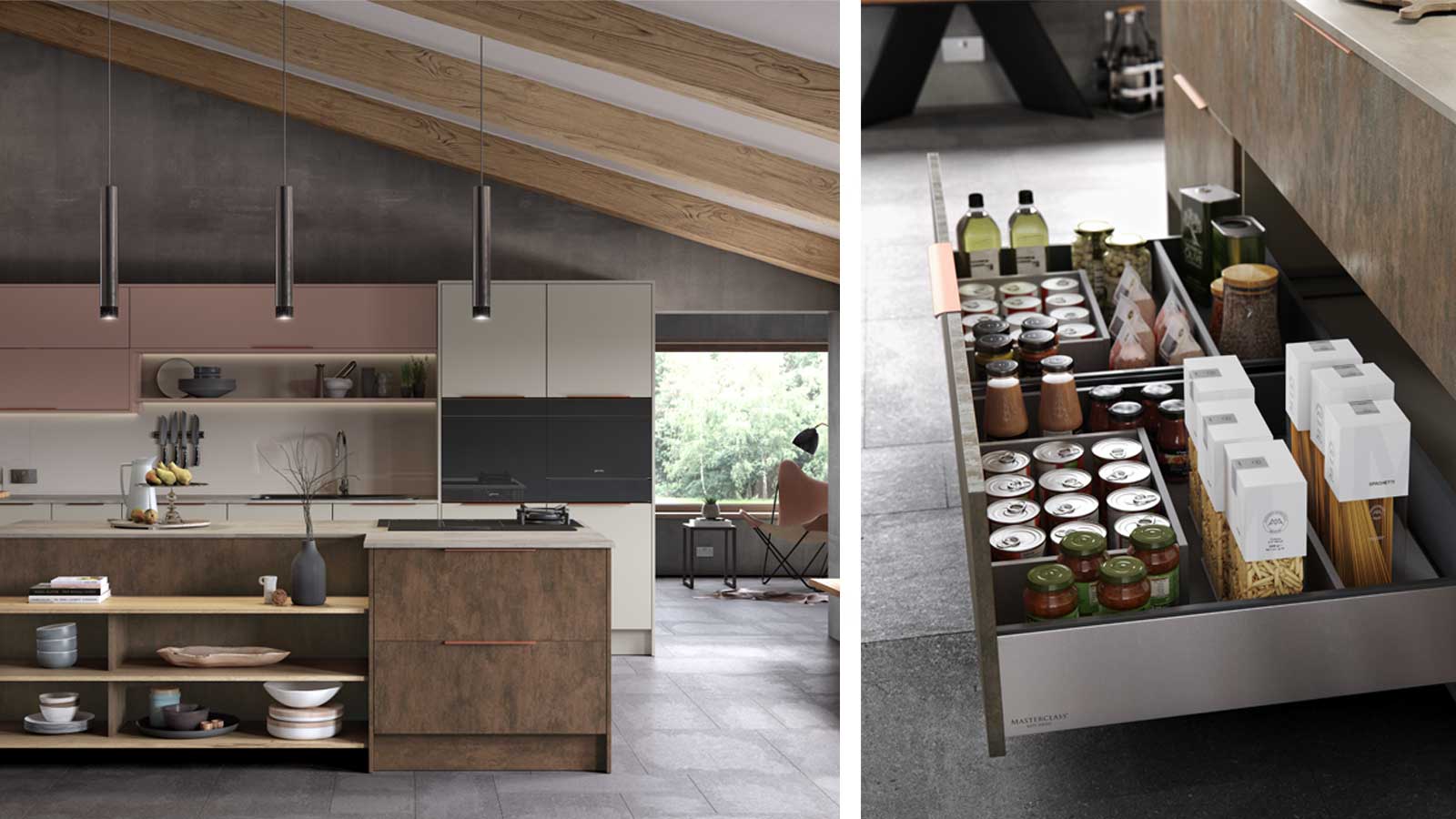 Keeping that in mind, approach your base kitchen units with the same tactics as your wall ones. Our LineaPlus units make the job easier, enabling more room for storage and cleaning. Once you've done those, next, throw in some dishwasher cleaning tablets and oven cleaner for freshness.
Most importantly, leave sweeping the floor until the very end so you don't ruin your hard work by re-introducing more dust, crumbs and spillages from a higher surface. Not sure where to hide the dust bunnies once you're done? Integrated kitchen bins, like the ones we provide, are the perfect solution.
Optimise for Kitchen Cleaning Hacks
If you need more help designing a kitchen that's optimised for keeping clean and tidy, find your nearest showroom and book a consultation slot, or become a Masterclass Insider for free. As a subscriber, you'll get exclusive design tips, plus lifestyle guides and resources, totally for free.