Gloss Kitchens
Made in the UK since 1975 by Masterclass Kitchens.

Made in the UK s.1975

Blum Lifetime Guarantee

Innovative Storage

150+ Expert Retailers
Clean lines and minimalistic design are the epitome of a gloss kitchen. Their super smooth finish makes them easy to keep clean, making them a popular choice with young families. The perfect choice if you're looking for a low-maintenance, modern, minimalistic kitchen.
Gloss Kitchen Ideas
Choose your ideal Gloss Kitchen look below and then take the next step on your kitchen journey.
H Line Lumina White with H Line Ligna Mayfield Oak
09052022
Designed and installed by Somerton Kitchens
Weston Super Mare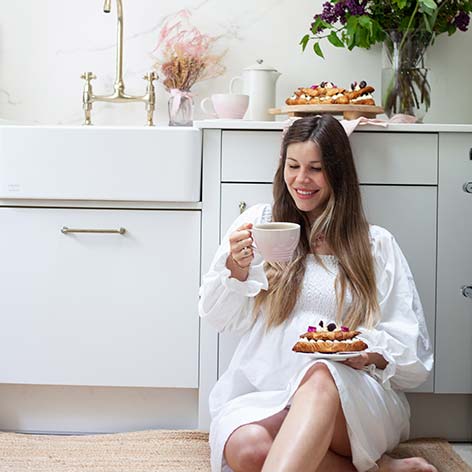 "I love my kitchen because it's where I feel the most creative. With Masterclass Kitchens, we created a beautifully light and peaceful space where I spend most of my days. It is of course highly functional, but also so versatile.
@manonlagreve
Make your Gloss Kitchen dream a reality...
We are here to help & inspire your Gloss Kitchen journey