A Classic Kitchen with a Modern Twist
Designed and installed by LDC Kitchens.
Case Studies - 25 Feb 2020
Jessica and her husband Andy wanted to create a country style kitchen with a modern feel and enlisted the help of LDC Kitchens…
Content sales professional Jessica Barkley and her ex-professional rugby player husband Andy Short moved into their lovely home in rural England three years ago.
When the couple first moved into the home, the kitchen was small and worn and had nothing but a sink unit and worktop. Jessica and Andy decided they wanted to extend the property to create a large space for a new kitchen and dining area.
Jessica decided that she wanted her new kitchen to have a country farmhouse feel to go with the house's beautiful rural location, but she also explained she wanted the space to have a modern twist.
After some thought into the style of kitchen they wanted, Jessica and Andy began their kitchen journey by visiting LDC Kitchens in Worcester following a recommendation from a friend. Upon visiting the LDC Kitchens showroom, the kitchen of choice was an elegant, light grey shaker style kitchen.
Get the look...
The striking matt black wall defines the kitchen's work station area and gives this shaker kitchen a modern twist. This feature wall also defines the work station of the kitchen.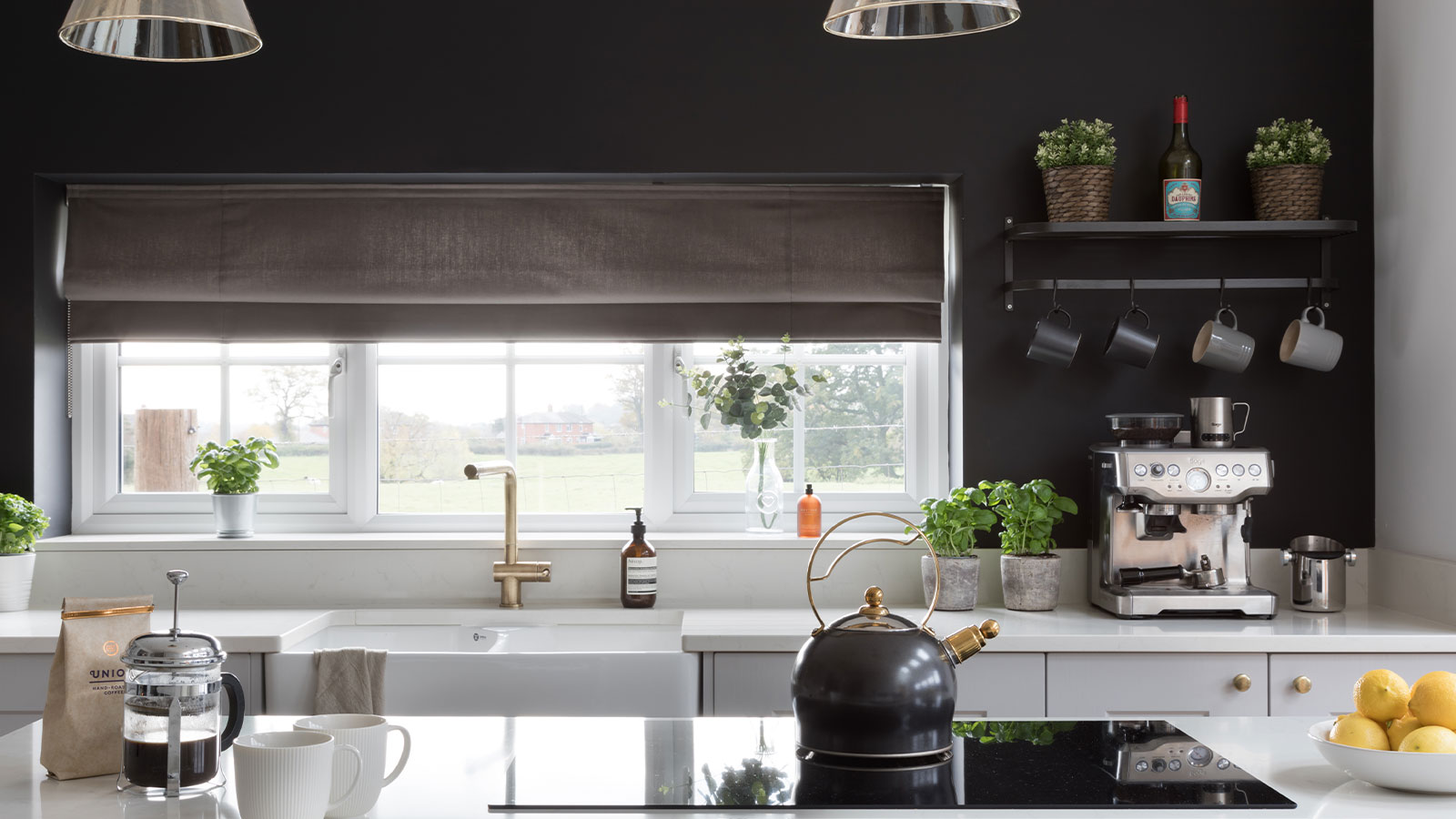 The kitchen island makes a perfect place for socialising. Jessica explained; "Everyone gathers around the island with a glass of wine while I cook. I love it."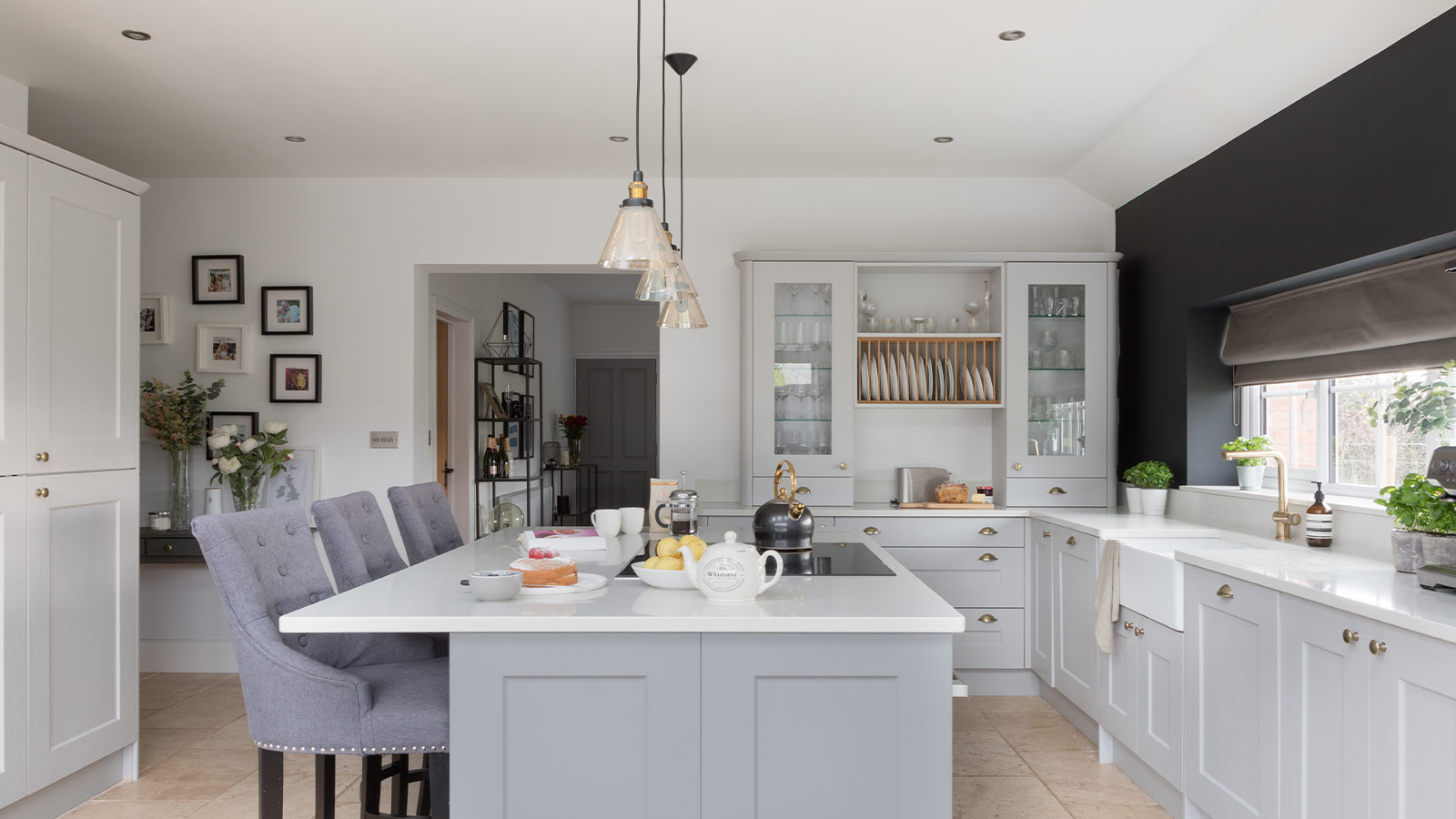 The natural wood tones of the plate rack and table adds warmth to the space and helps bring the farmhouse look together.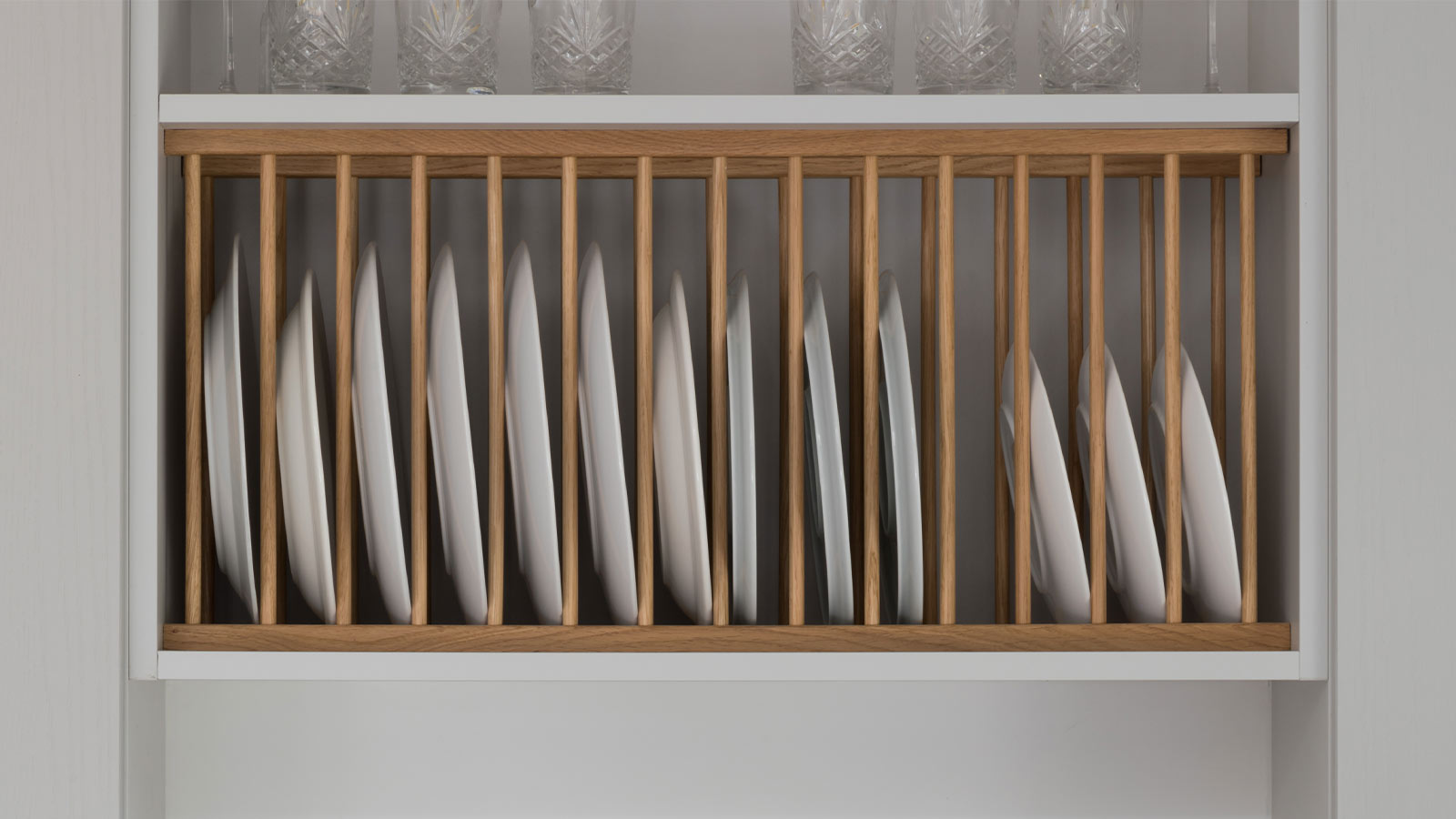 The open cabinetry allows the family to display their elegant dishware and glasses. It's warm and welcoming to guests – with the glasses in plain view there's no need to ask where things are or rummage around the kitchen.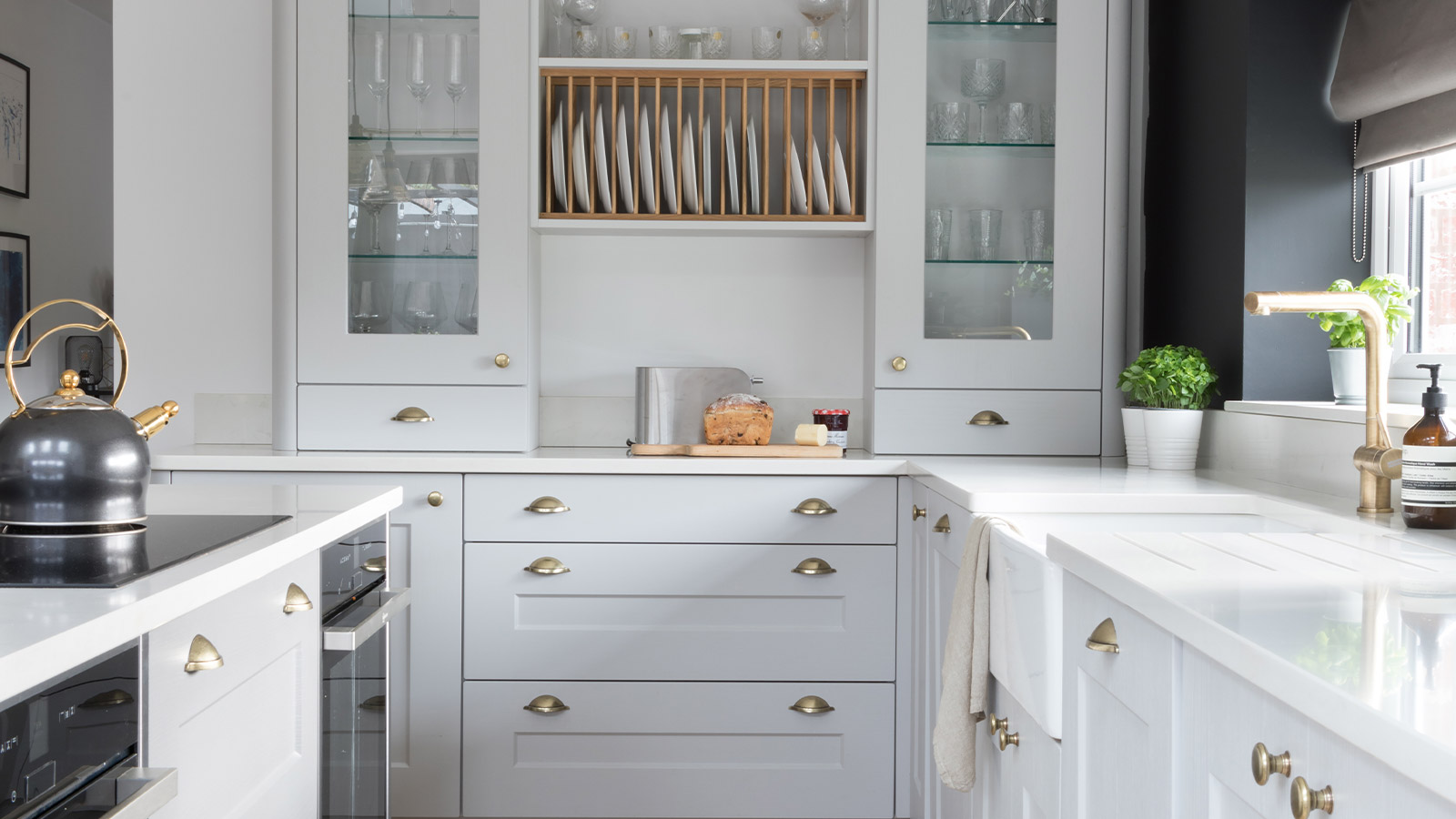 The light neutral grey shade of the cabinetry and kitchen island keeps the space looking light and airy. This shade is highly versatile and able to adapt to any style which makes it perfect for this unique kitchen.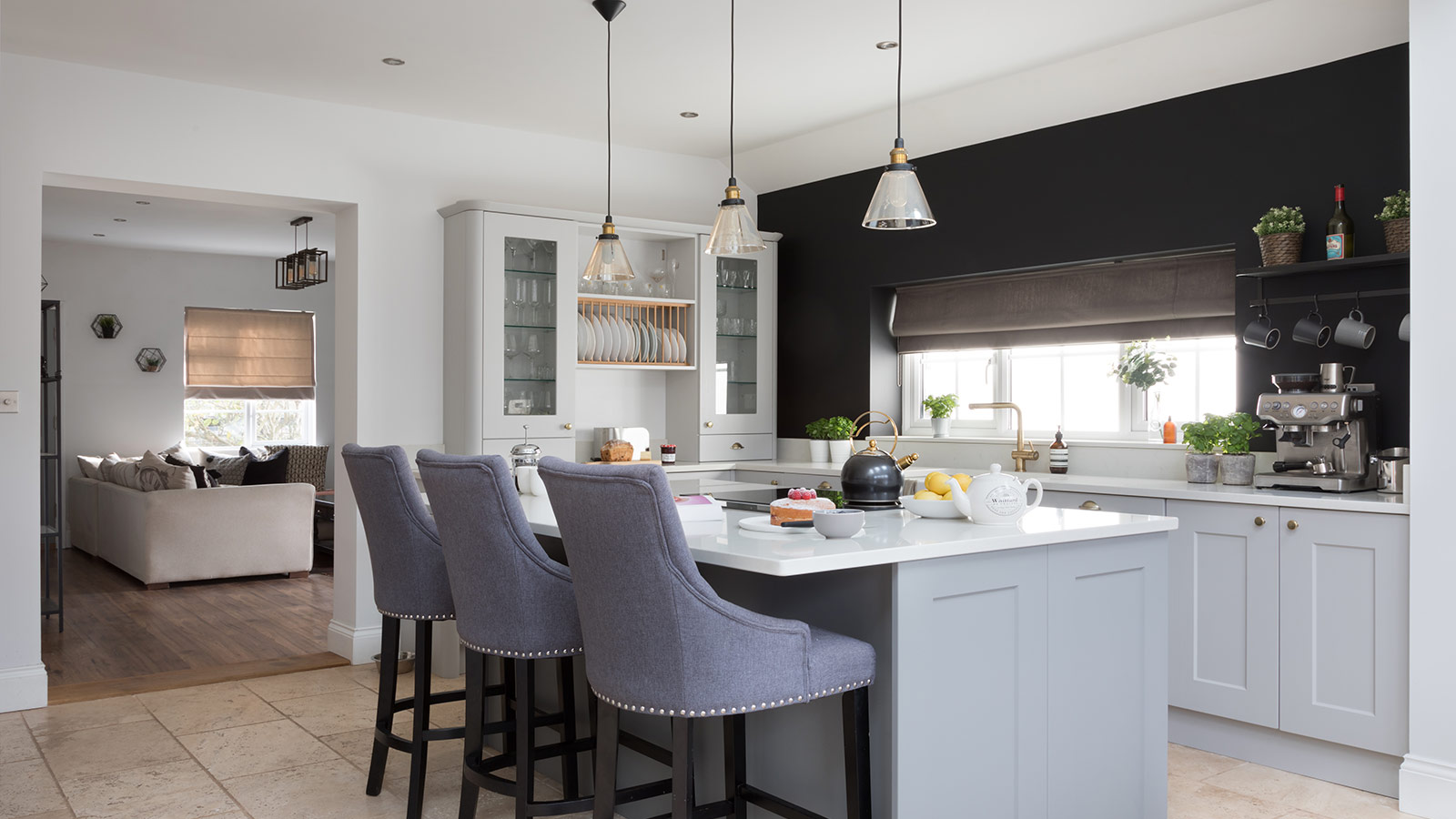 Handles are the finishing touches to a kitchen. The chosen brass handles paired with the brass tap complement the grey cabinetry. They also give the space pops of metallic sheen and helps bring the overall country design of the kitchen together.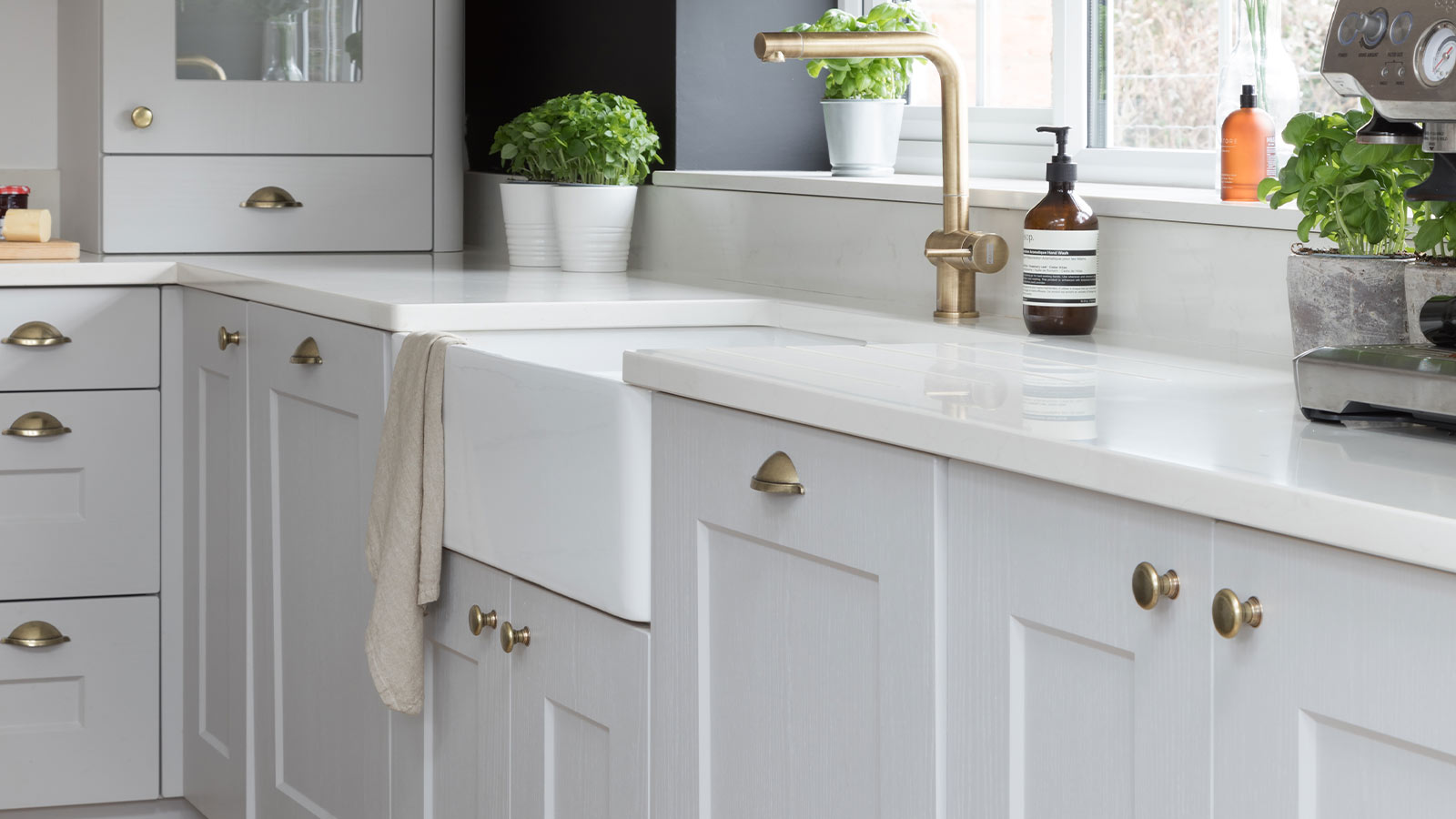 Whether you're after a modern, country style space or something ultra-modern, classic or contemporary, one of our Masterclass retailers can help you create your dream kitchen.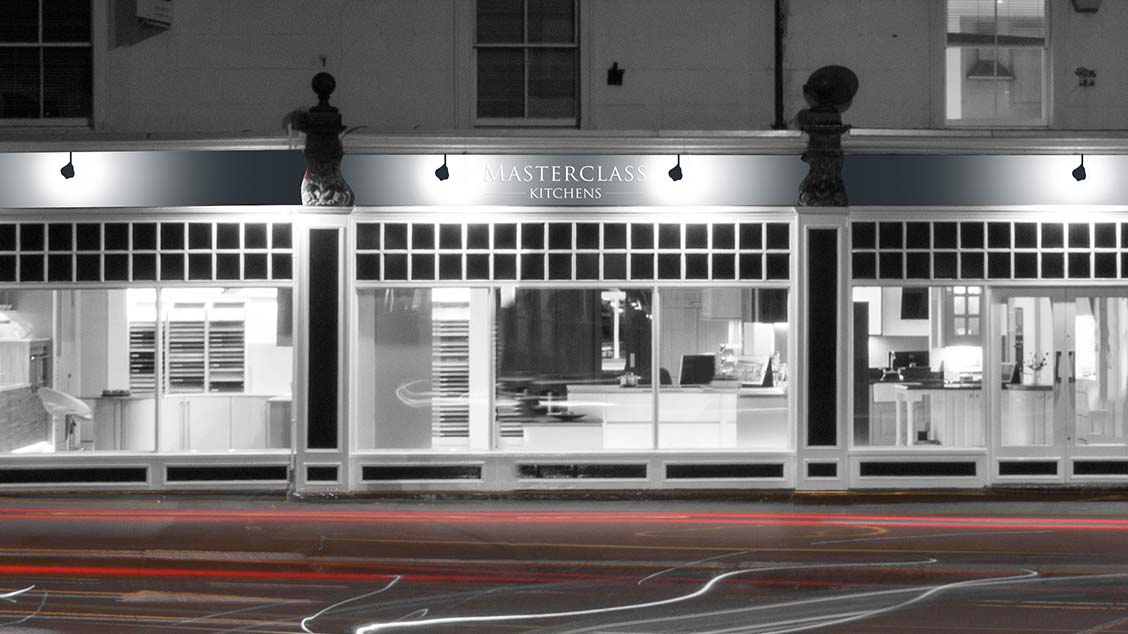 Start your Kitchen Inspiration journey at a Masterclass Kitchens Retailer
Talk to a Masterclass retailer to get your very own kitchen design. Our experts will produce a 3D design and quote based on your dream kitchen wish list.
Find Your Local Retailer