Family Halloween Party Tricks and Treats for 2023
Published on 23 Oct 2023
So, you want to host a family Halloween party? That's no easy task. Of course, the house doesn't have to be spotless – a few cobwebs only enhance Halloween decorations – but it's worth tackling the dust before guests arrive. These days, those bunnies are fierce enough to star in a Monty Python movie.
Not only that, there are boo baskets to order, a Michael Myers or Wednesday Addams costume to lay out and rooms to decorate. And the only thing scarier than your guests' dietary requirements list is the prospect of having to entertain three generations at once.
Despite it being Halloween, however, one thing you don't need to fear is planning activities. Forget pumpkin carving ideas. This year, prepare yourself for a frightfully good itinerary that'll keep everyone entertained, from six-year-old Kayden to ninety-six-year-old Great Aunt Maud.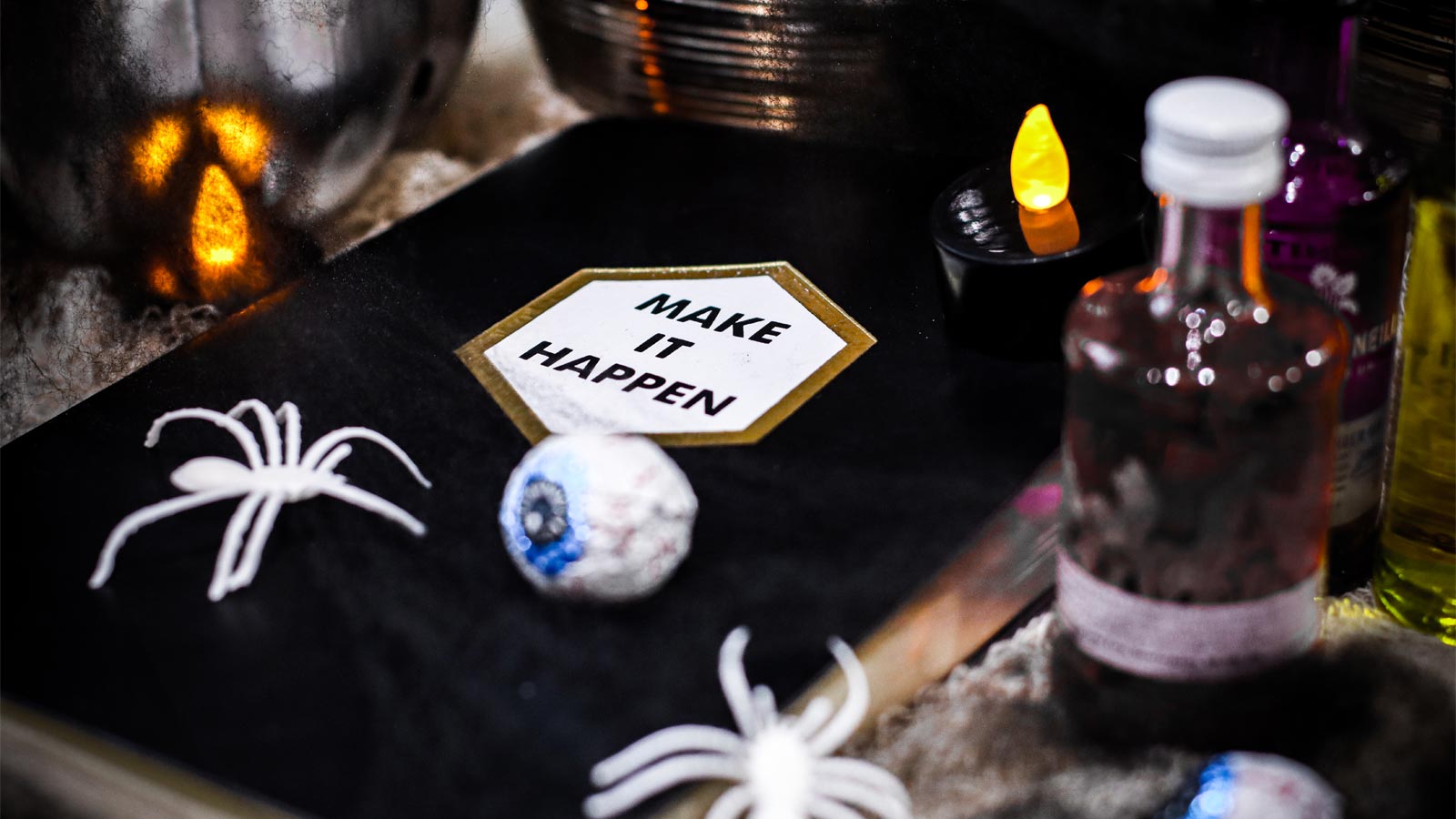 Halloween Scavenger Hunt
Scavenger hunts are popular because they're high energy and challenging enough to enthuse both kids and adults. Thus, they make the perfect party opener. Unsure how a scavenger hunt works? We've hidden a link to riddles and instructions at the end of this post. Talk about a meta hunt!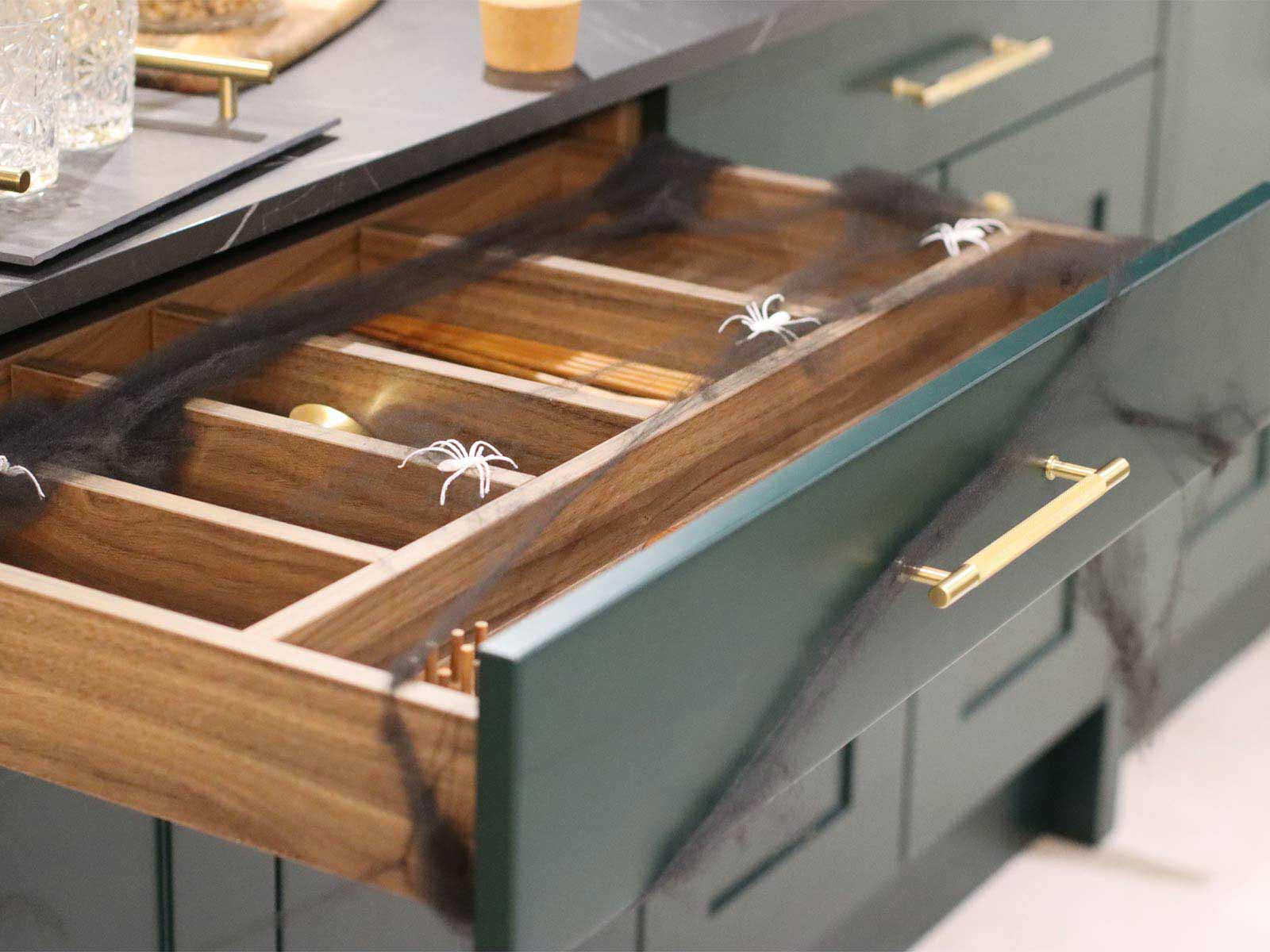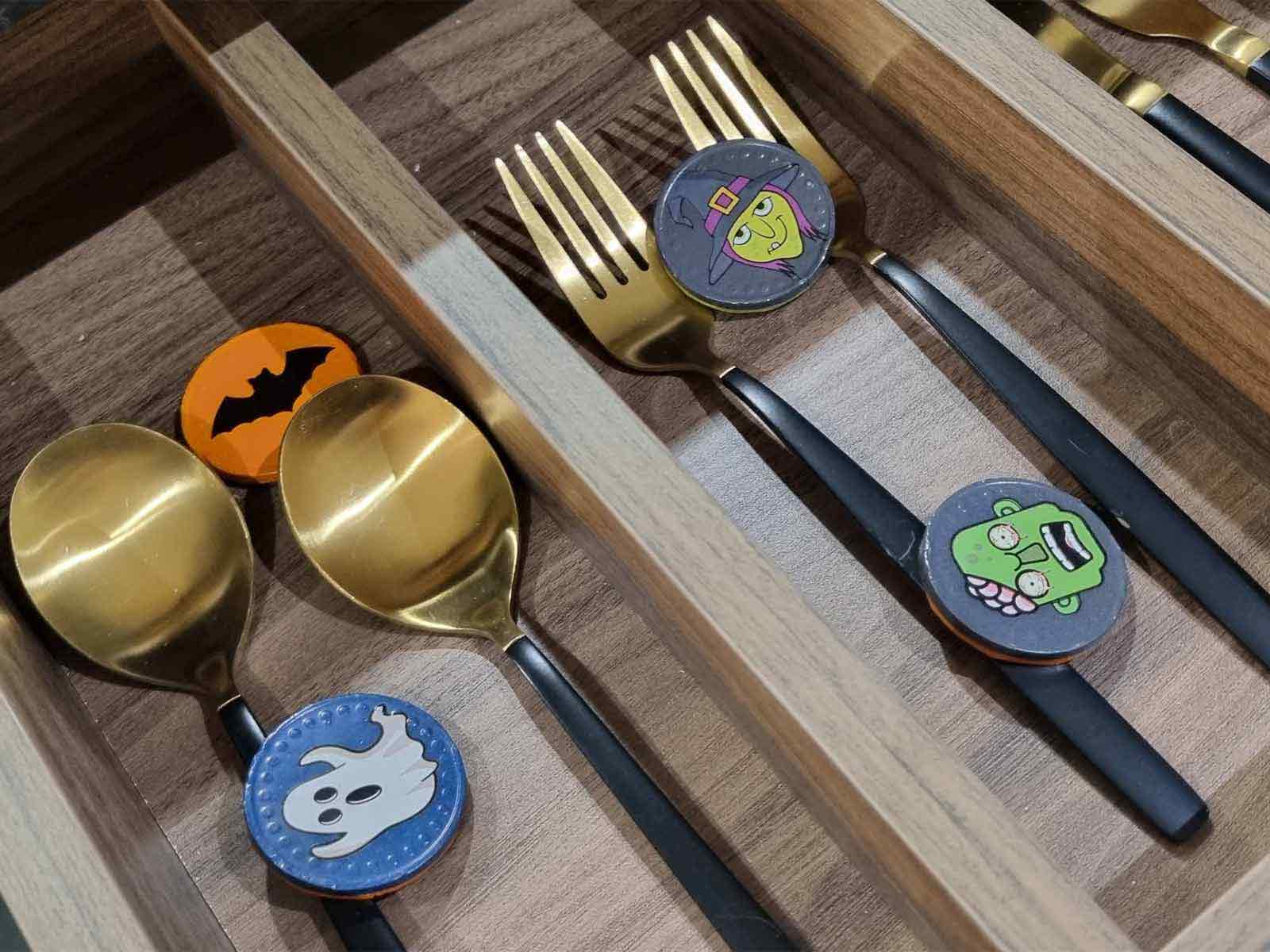 If you run a scavenger hunt in your kitchen then wood-effect drawer cutlery organisers add to the magic. Crafted with walnut-wood and oak-timber finishes, these kitchen drawer units are great places to hide chocolate coins, particularly alongside the type of gold-coloured cutlery vampires might own.
Pro Tip!
Want more design tips and lifestyle advice to help you make the most of your kitchen? Become a Masterclass Insider for free. You'll get a library of virtual lifestyle guides just for subscribing.
Claim Your Welcome Library
"Scary" Movies
When it comes to parties that involve kids, it's best to compact the high-energy fun into the first portion of the night then have a plan to settle them. Cue a scary movie. We're using the term "scary" loosely here, though. Generally, a cartoon works well along with some cakes, chocolates and fizzy pop.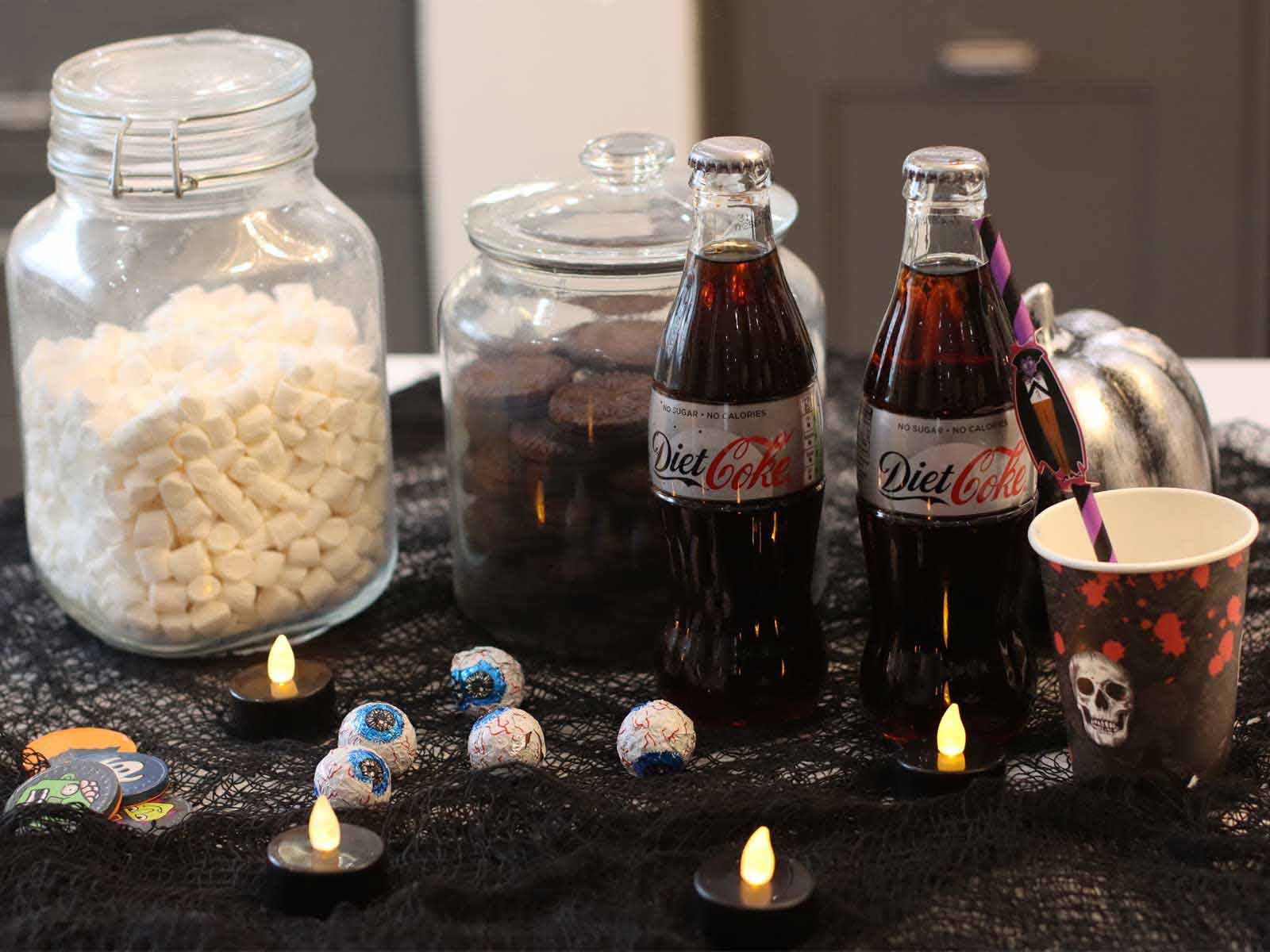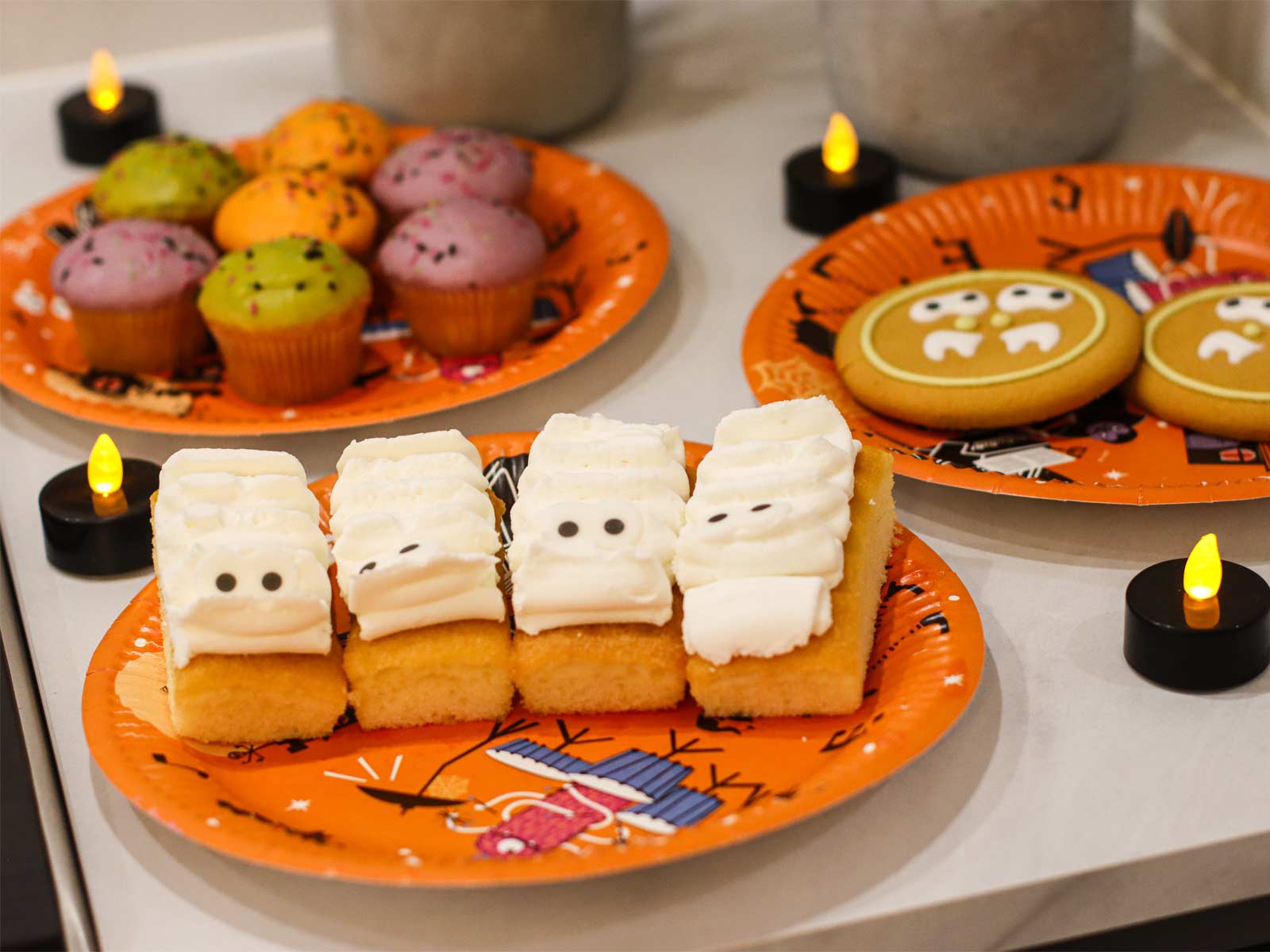 Whatever you show, why not do it in style with media wall with shelves? The ultimate home cinema furniture, media wall shelves are floating shelves or cabinets added around a wall-mounted TV to create a spectacle. These ultra-modern features offer practical storage space and style.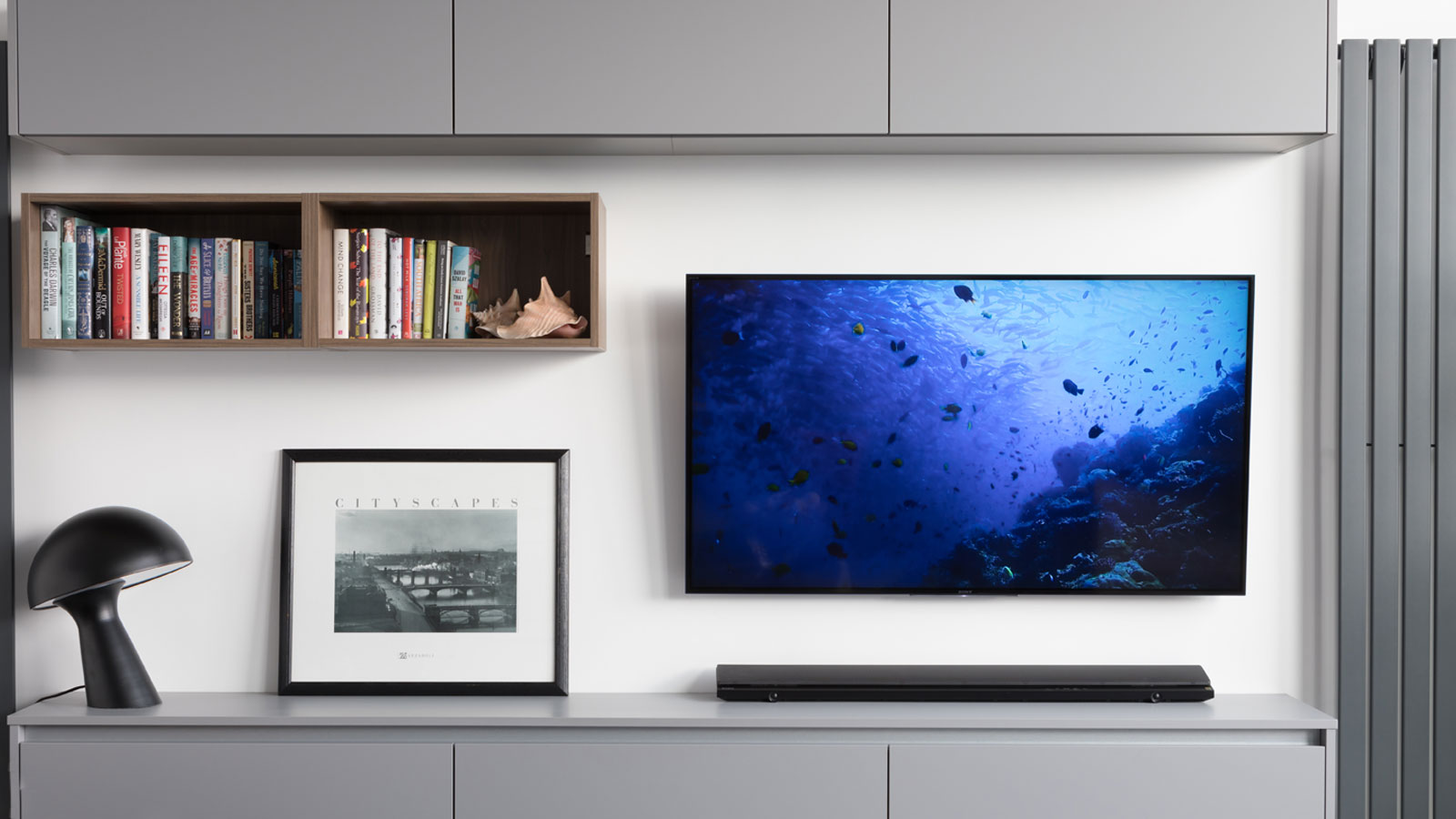 Super-versatile, you can create them on open walls or in a tight space with corner shelves. While some homeowners choose to install them in a lounge or their own dedicated cinema room, they're becoming increasingly popular in kitchens. Either way, media walls look marvellous.
"Scary" Stories
As is often the case with family-friendly parties, the littlest attendees end up sleepy with Halloween makeup smeared across their faces. Alas, they don't want to go to bed. But what if you made bedtime part of the fun, this time with a scary story for one of the adults to read.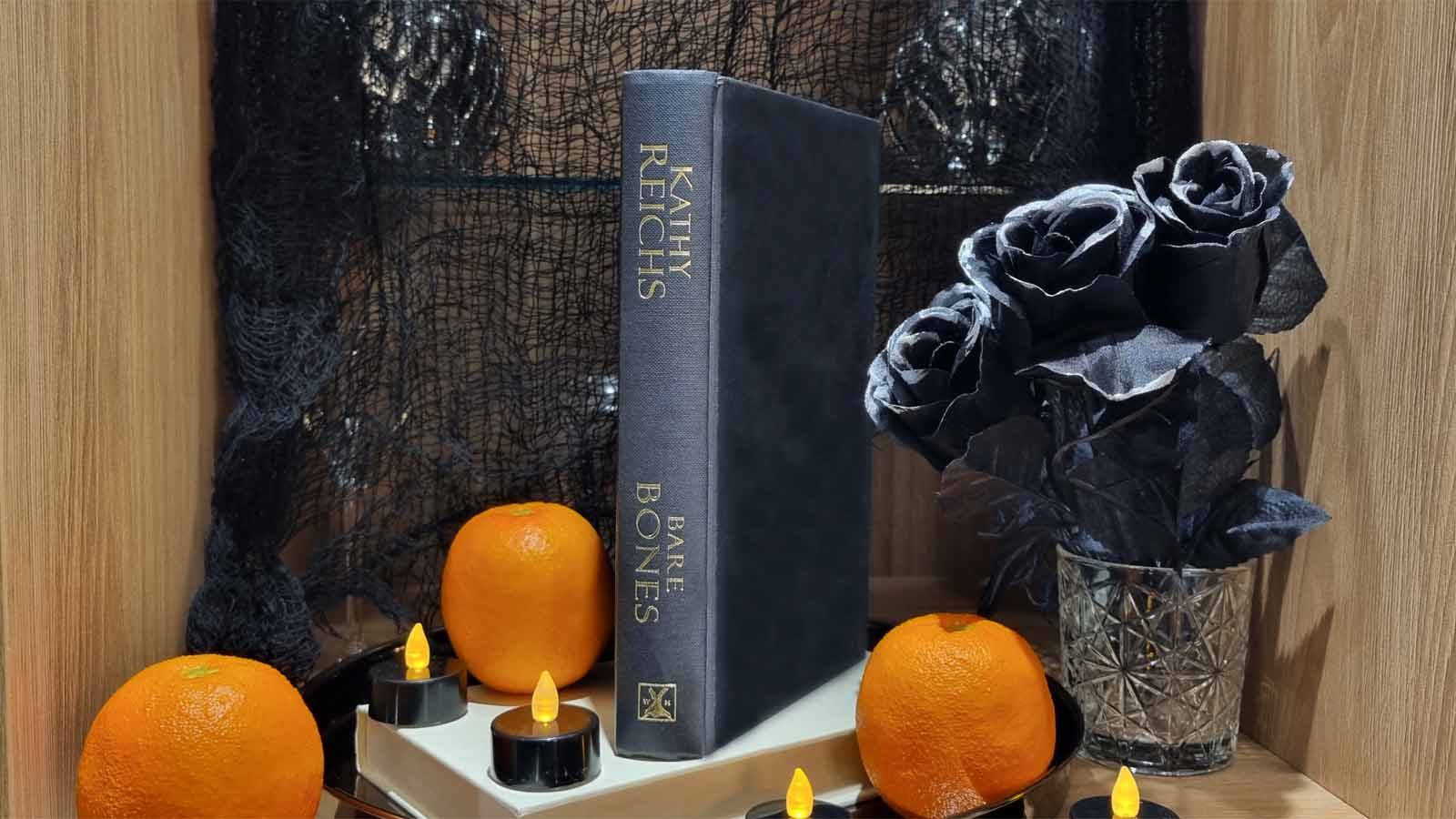 Astronaut Chris Hadfield's The Darkest Dark is good because, far from scary, it teaches kids about the beauty of darkness in space and should help them drift off to sleep. Whoever reads it can quickly return to join partygoers, who might by then have descended into your castle's wine cellar.
Child-Free Halloween Fun
When in a Transylvanian castle, do as the vampires do, right? When in a British semi without a wine cellar, though, maybe try a modern wine storage option. At Masterclass, we craft pull-out wine drawers that act as a practical kitchen wine rack for your plonk, and a showpiece for the room.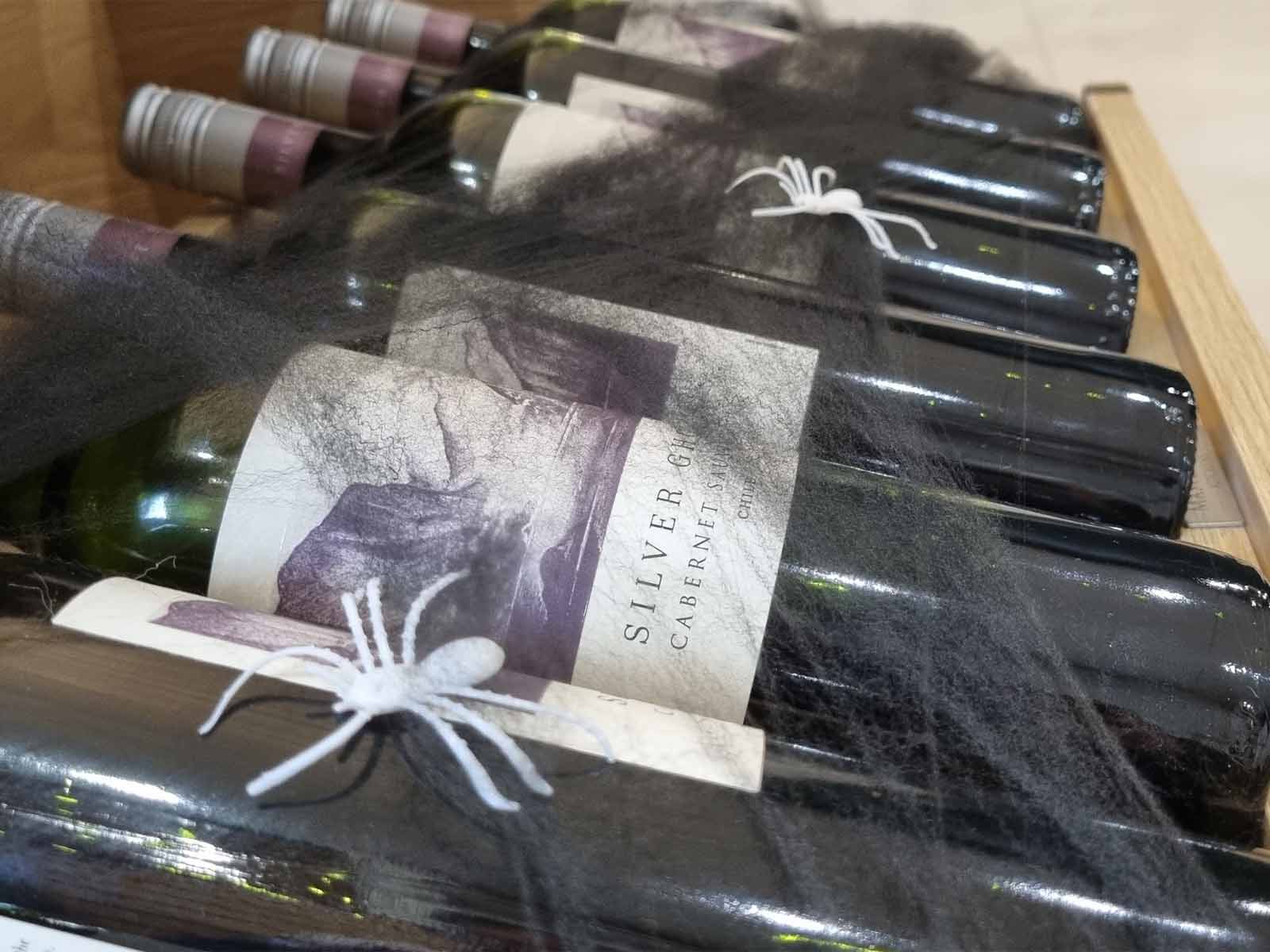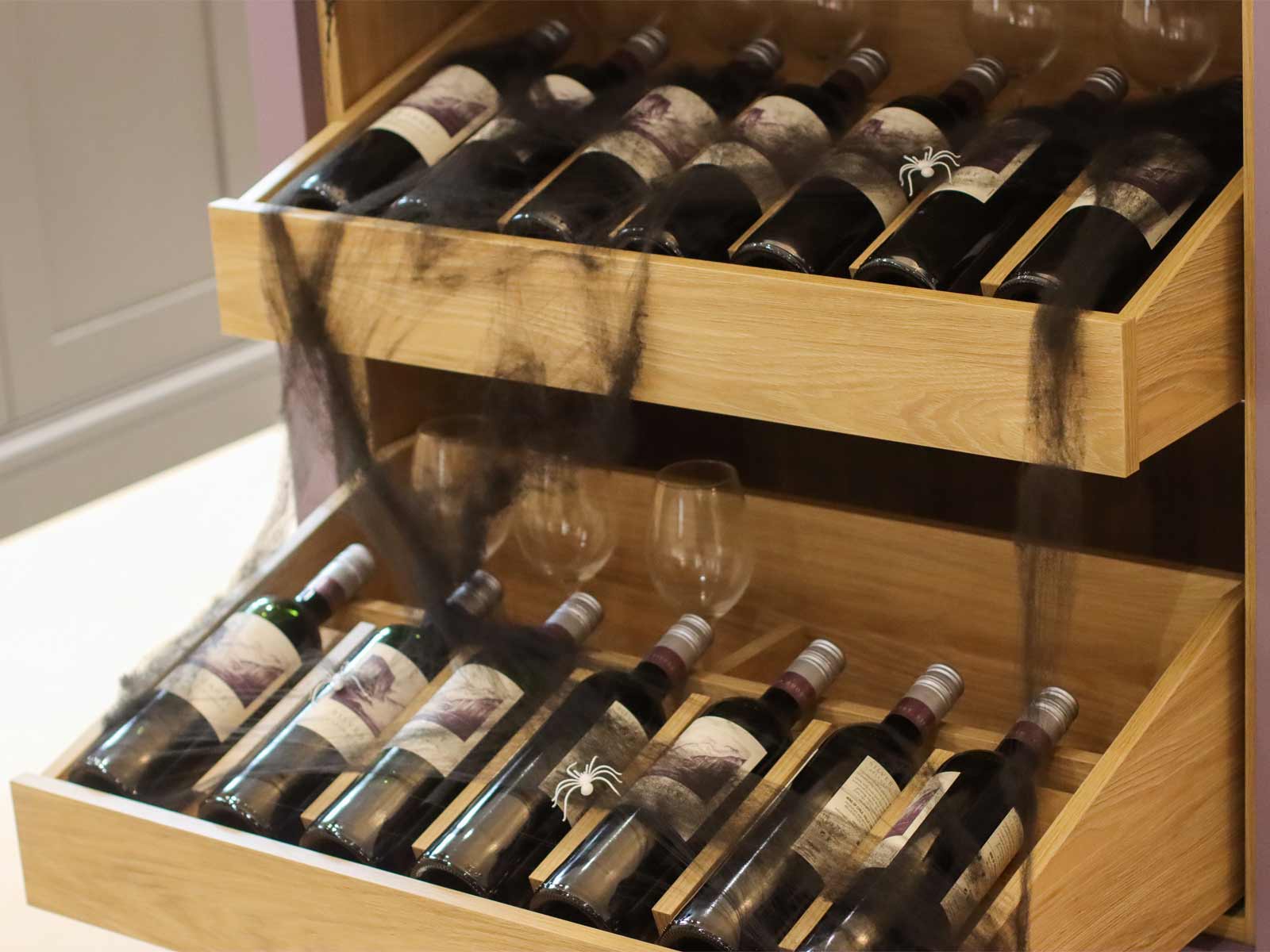 Alternatively, you could incorporate a tall drinks cabinet in a home bar setup like The Connery by Masterclass. As a more versatile option, this cocktail cabinet can hold all manner of drinks and glassware, making it essential for mixologists who love to create cocktails like they're witches' potions.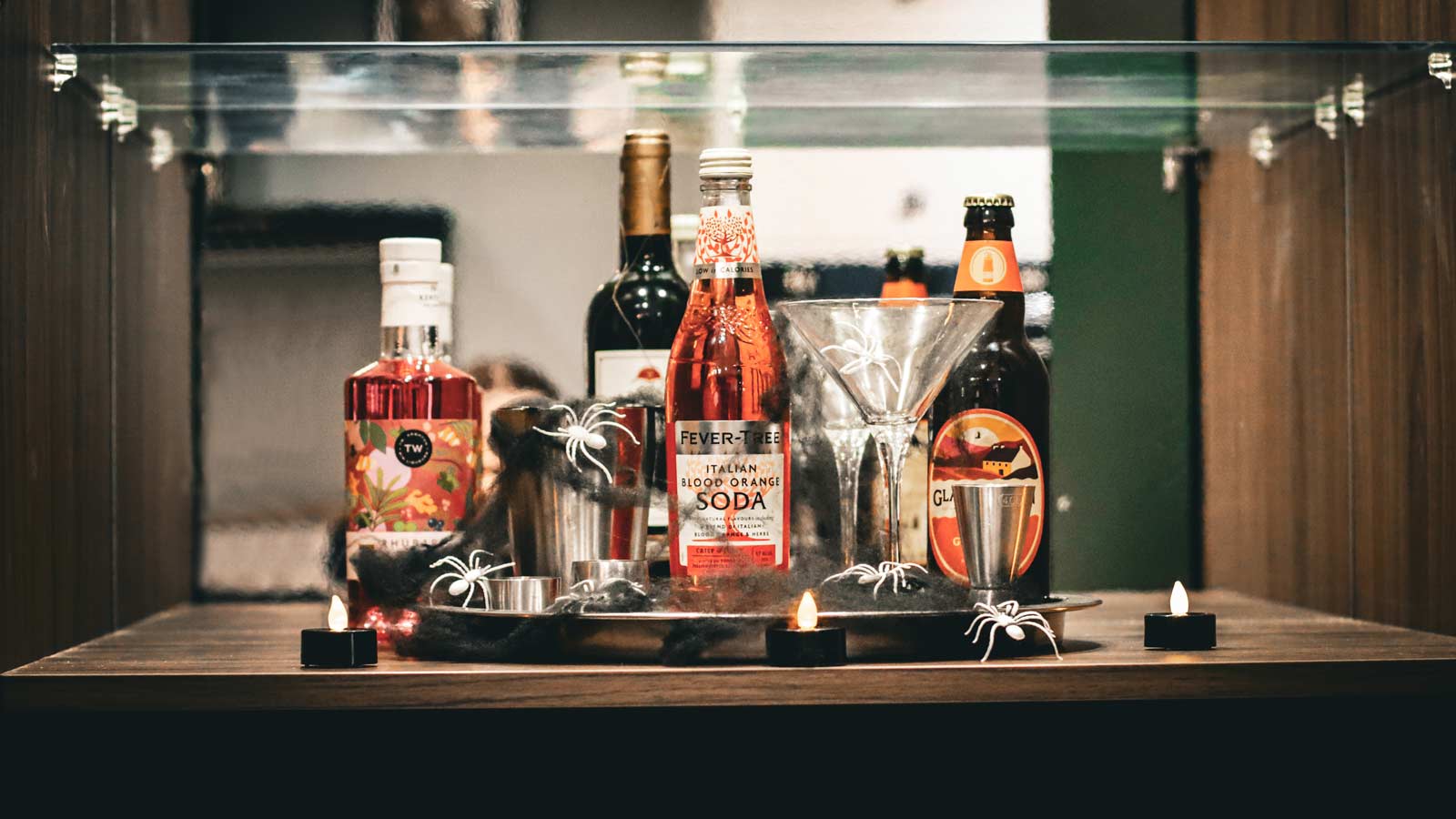 Using a home bar unit as large as The Connery, not only can you cater for these adult luxuries, but its drink shelves can also serve as a receptacle for water bottle storage. Plus, when you're done, you can close everything behind its bi-fold doors and take advantage of its elegant hanging wine glass rack.
Prep for Halloween 2024
If you need more help creating a Halloween party setup for this year, as promised, these scavenger hunt riddles are a good place to start. They were originally for Easter but Halloween works, too.
Alternatively, why not find your nearest showroom and book a slot with a designer to maximise your space for Halloween 2024? Or become a Masterclass Insider for free. As Masterclass Insider, you'll get exclusive design tips, plus a free guide on how to make your kitchen a more welcoming space.