A designer's dream kitchen
When Lisa, a Design Consultant at Sigma 3 Kitchens in Cardiff East, first moved into her 1970s bungalow it wasn't long until she started designing her dream Scandinavian style kitchen.
One of the main changes she wanted to make was with the function of the kitchen - the original kitchen lacked storage and always felt quite disconnected to the rest of the house. Lisa wanted her new kitchen to have a large presence in the home and become the hub for socialising and entertaining friends and family.
When Lisa began designing she knew she wanted a handleless kitchen and loved the bold colour of graphite - especially when I matched it with the wood effect finish of Portland Oak. When these two finishes were put together, Lisa knew she had found the perfect match for her dream kitchen. One of Lisa's favourite trends at the moment is open shelving - it's a fantastic way to add your personality to the kitchen, so she created bespoke open shelving unit which we love!
Mix and Match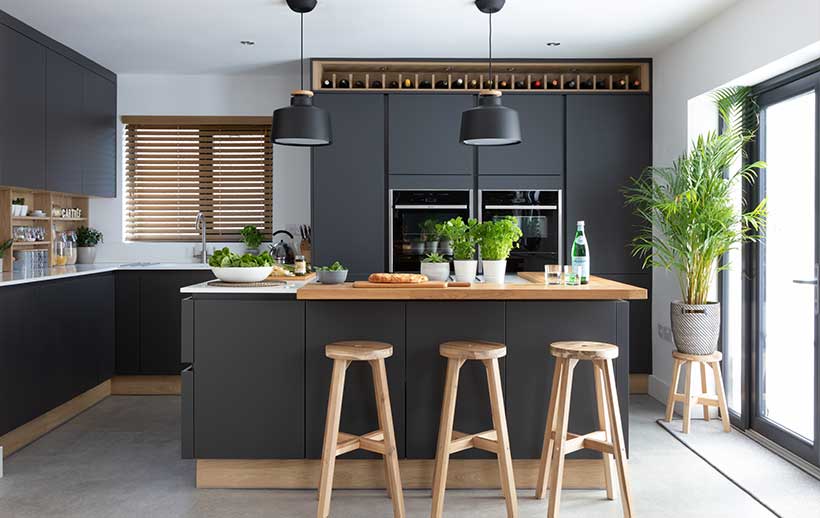 Combining your kitchen island as space for food prep and a seating area brings everyone together during social gatherings.
The Scandi look