Kitchen island life simplicity
Designed & installed by Sigma 3 Kitchens in Swansea.
There's no question that this kitchen is a design statement that is packed with style and functionality - a great example of less is more.
For Michael Thomas he knew from the beginning he was searching for a minimalist kitchen that is very modern and contemporary. Luckily for Michael, finding his dream kitchen was simple as soon as he walked into Sigma 3 Kitchens in Swansea - "I saw that they had exactly what I wanted on display in the style and even worktop colour."
What he found was the super sleek Lumina H Line gloss kitchen from our H Line range of handleless kitchens.
Striking kitchen island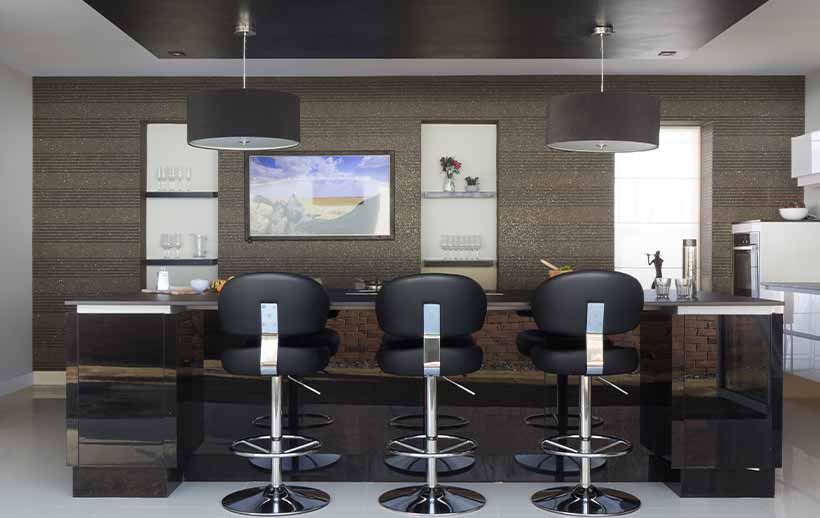 The key feature for this kitchen was a striking island as the centrepiece for family and guests to gather. Even though this design was a challenge for designer Ryan due to its size and complexity, it was definitely worth it for the homeowners.
Something different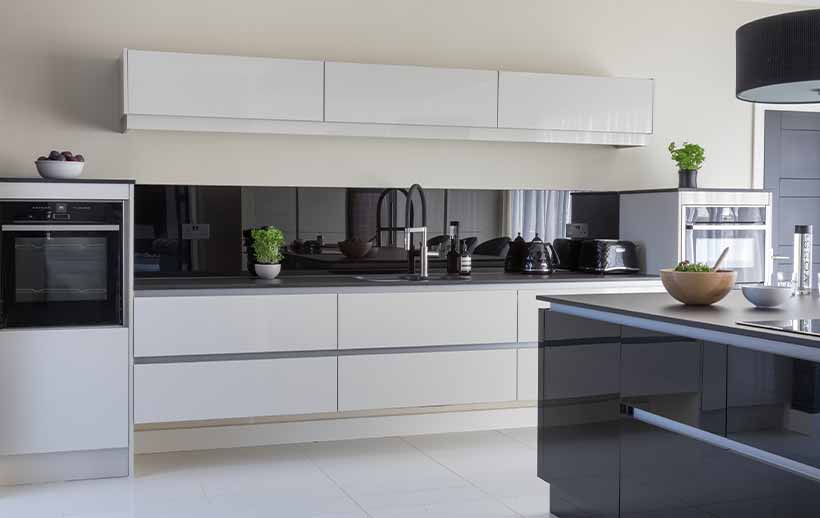 Floating cabinets is not only a brilliant design statement but they also give the illusion of more space in the kitchen.
Tall kitchen storage