The Lumina display in Stone Grey mixed with wood effect doors was exactly what they were looking for and knew it would look fantastic in their grand Victorian home.
Their beautiful home was being renovated into a large kitchen and living area, so it was important to ensure the colour scheme and textures worked throughout the large living space.
When it came to the décor Tracey Grey knew exactly what she was looking for, and loved the glamorous clean look...
"I kept the colour palette neutral, which feels both elegant and relaxed and this way I can add colour, rather than choosing one that dominates the room."
When reflecting on her new home Mrs Grey was elated with the finished results.
"I simply love how open it is. The house's front is very traditional, with original features, and then you have the glass doors into the modern kitchen. This contrast creates a wow factor. One of my favourite thing is how I can cook with loved ones surrounding me."
The Perfect U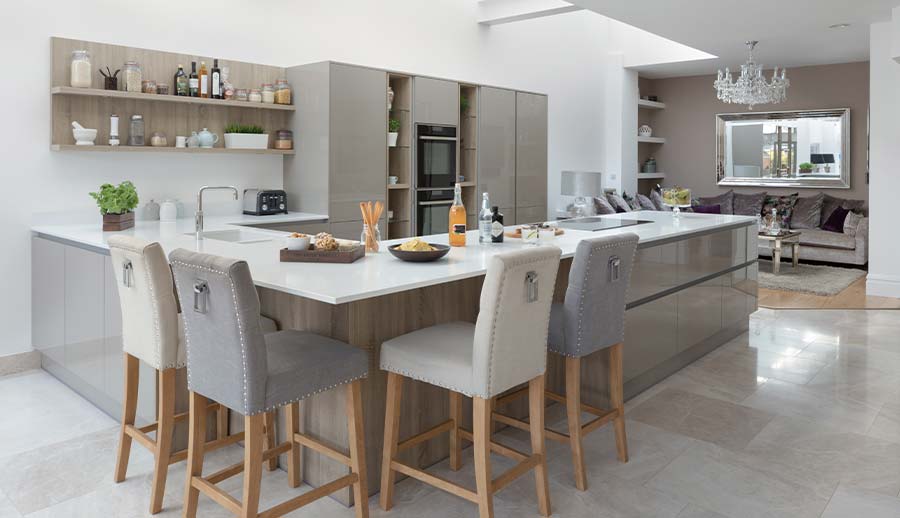 A U shaped kitchen means everything is in reaching distance, great if you're a keen cook.
Keeping it Neutral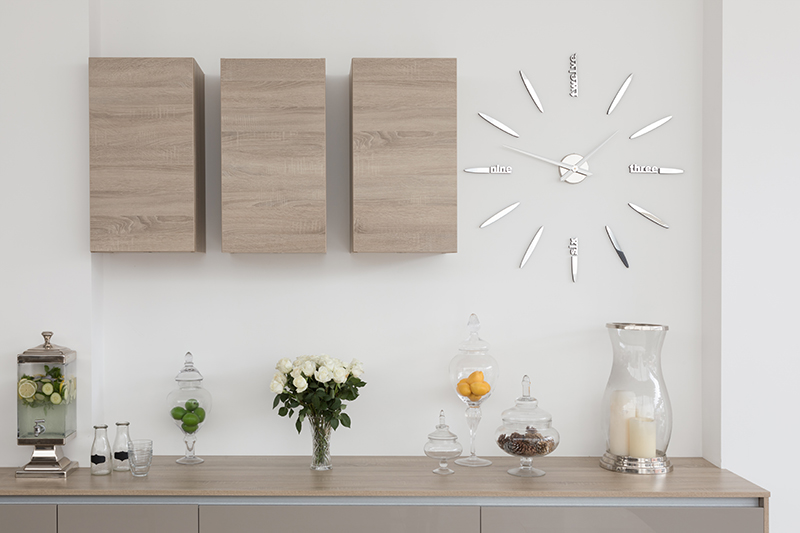 Mix and match with neutral colours and finishes to create a calming atmosphere.
The Perfect Flow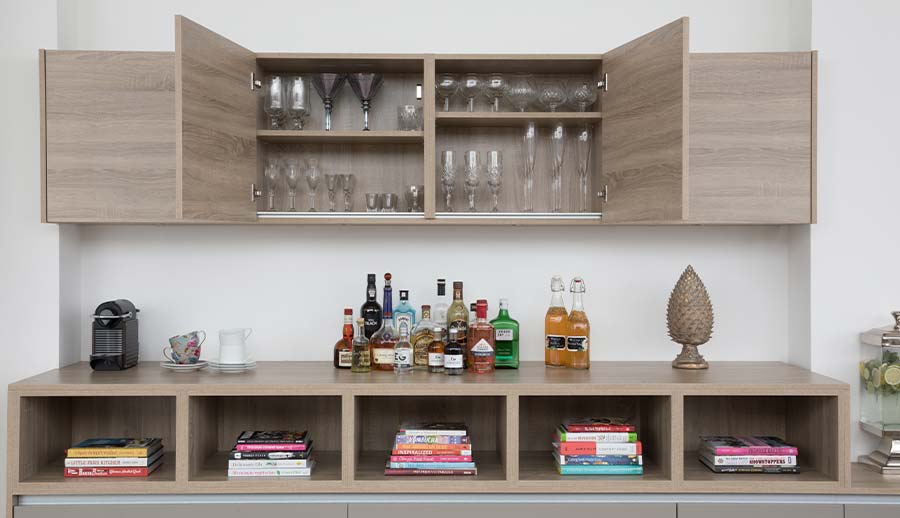 Find colours and finishes that can be used throughout to create a space that flows from kitchen to living area.
On Display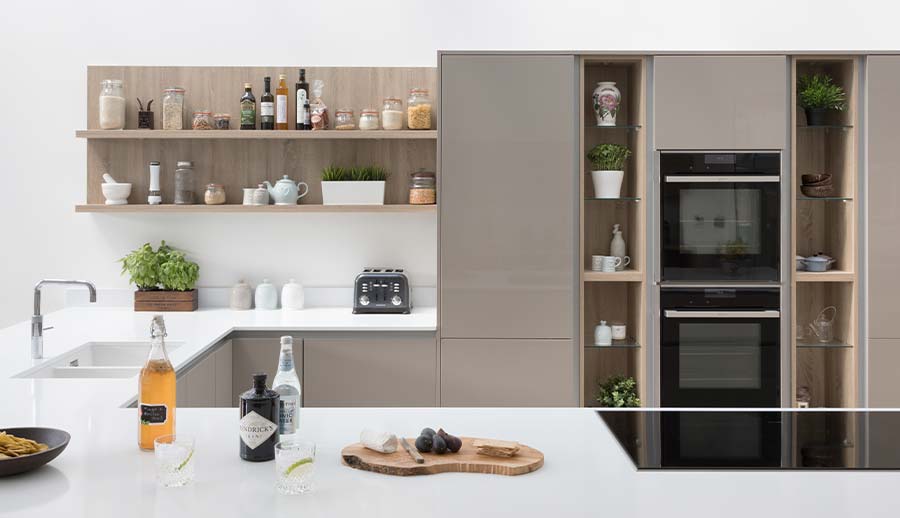 There's no need to conceal all of your storage, opt for open shelving and use is as a design feature.
If you're inspired by the Grey's handleless kitchen in their Victorian home then find your nearest Masterclass Kitchens retailer and book a design appointment.