Choosing design features for your perfect kitchen
With so many different design features to choose from, it's difficult to know which will best suit your space and your style. It's important that your design features not only look fantastic in your space but adds practical value.
We've created a series of design features that do just that, below are just some examples of what The Signature Collection of storage and design features can offer you and they are sure to give your kitchen and living area the wow factor you're searching for.
Chef's table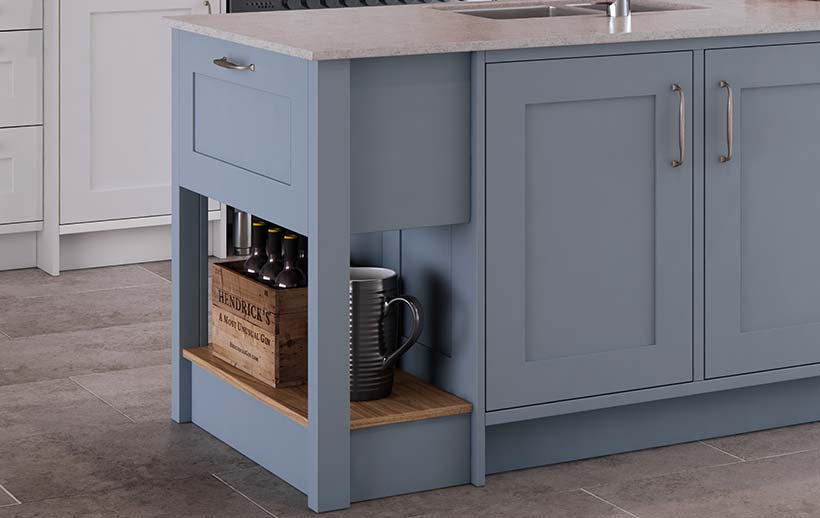 We absolutely love a Chef's Table, it gives an instant homely feel to any kitchen. This feature is available in an impressive 25 painted colours.
Tall dresser with open shelving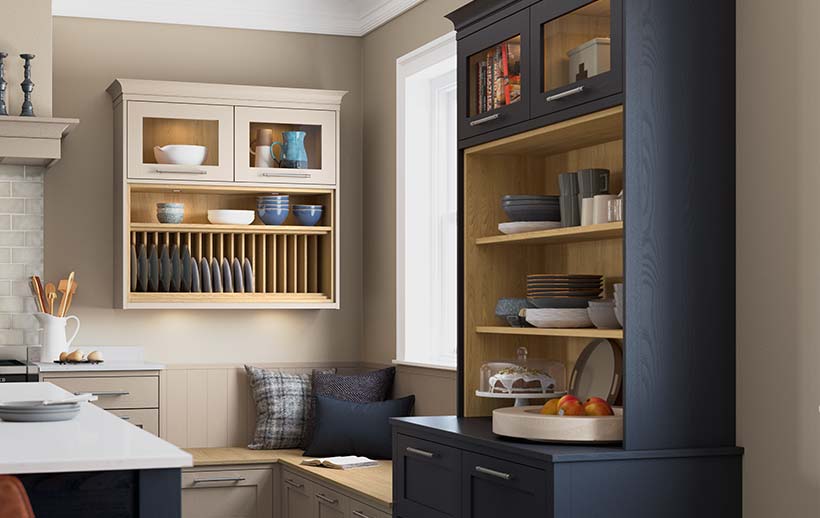 This is a feature that will never go out of fashion - it's a true classic in any shaker kitchen. Create a statement by opting for one of our beautifully vibrant painted colours - shown here in Oxford Blue.
Boot room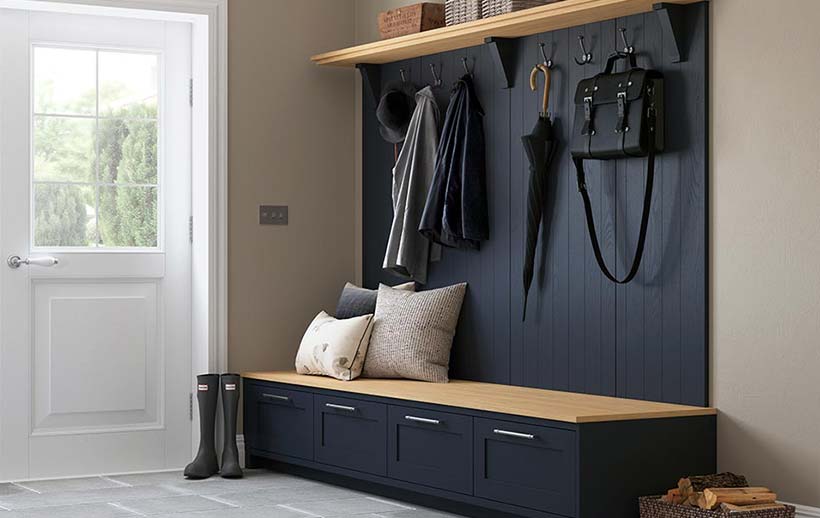 Our boot room is quickly becoming one of our most treasured design features. This design feature makes an instant statement from the moment you walk through the door.