With all of us spending more time indoors cleanliness is a top priority. There's one question we're starting to ask – how to clean a kitchen. To help we've created a simple checklist filled with kitchen cleaning hacks to hopefully help keep your kitchen sparkling clean.
Before you start, have a good clean-up so you have space to deep clean all corners of your kitchen - remove all the clutter from surfaces and clean any dirty dishes. Now let's get started:
The Kitchen Cleaning Checklist
1. Worktops
Before wiping your worktops we would always recommend checking any cleaning guidelines for the type of worktop you have as this may differ between, stone, laminate and real wood. For most worktops an all-purpose cleaner can work perfectly, so get spraying!
2. Appliances
Maybe one of the most daunting tasks is cleaning your large kitchen appliances such as fridges, ovens, freezers and cooker hoods - but we have a few hacks to help you out.
Start with applying the oven cleaner and let it do its magic while you tend to other appliances.
The first step with your fridge and freezer is to take all the contents out and assess, you'll be surprised by the amount of empty and expired jars that you accumulate. Now that the fridge is empty use soapy water to clean the inside of the fridge, when you're satisfied with your handy work, return all your wanted items back in the fridge.
3. Small Appliances
One thing that can often be forgotten is your small appliances; the toaster, kettle and microwave are appliances are all used on a regular basis and need a little more TLC.
If you have fossilized spills in your microwave, add a cup of water in the microwave and boil – the steam should loosen any spills. Another great tip is to add lemon juice to remove any unwanted smells.
4. The Cupboards
We're all guilty of throwing things in the back of the cupboard and never seeing them again, but take this time to remove your items and re-organise. When all the items have been removed, get a cloth and some soapy water and make sure you wipe every surface. Dry with a clean, soft cloth.
Tips for cleaning your kitchen cabinets:
Make sure all your items can be easily reached
Throw away unwanted packaging
5. The Floors
You'll be thrilled to know that cleaning the floors is the last step to having a sparkling clean kitchen. For the floors we recommend using a brush and a mop, but you may need to get on your hands and knees to remove dirt in corners.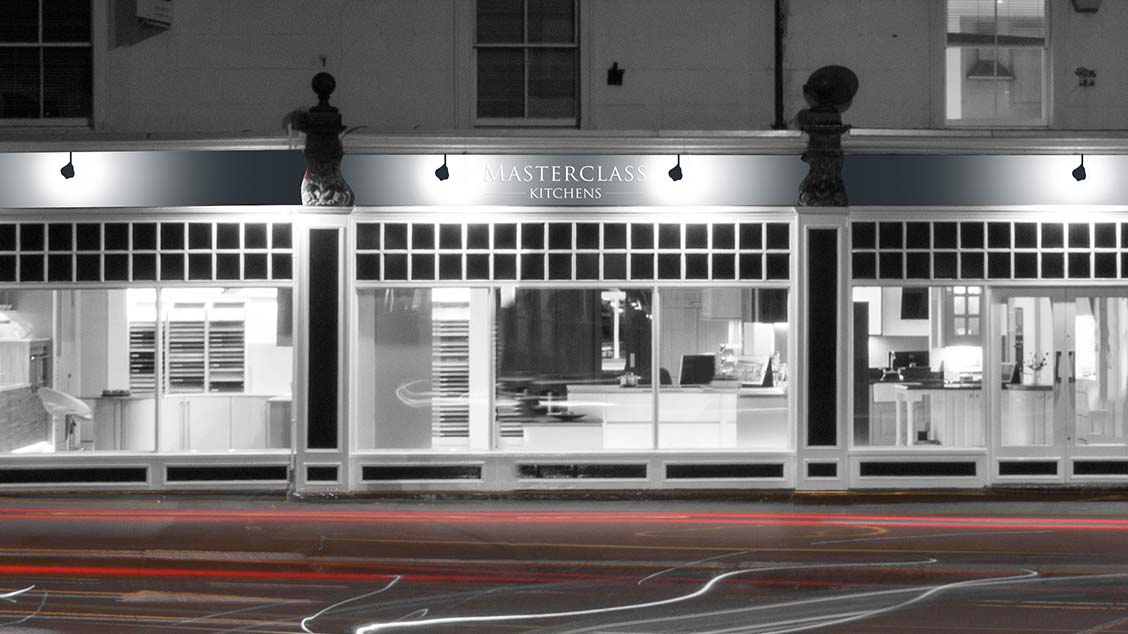 Start your Kitchen Inspiration journey at a Masterclass Kitchens Retailer
Talk to a Masterclass retailer to get your very own kitchen design. Our experts will produce a 3D design and quote based on your dream kitchen wish list.
Find Your Local Retailer