Kicking off your kitchen renovation project may seem like a daunting task - that's why we have put together this handy guide on how to start your journey. This kitchen renovation guide will shine light on the kitchen remodel timeline and provide you with renovation ideas to inspire your project.
1. Understand what you want from your new kitchen
Start by understanding what you want from your new kitchen. Create a 'lust-list' and ask yourself the following questions:
What do you like about your current kitchen?
What are the must-have storage features for your new kitchen?
Are there any aspirational design features you would like to include?
Remember - it's vitally important to think beyond the way the kitchen will look. Think about how you use your kitchen and go from there.
2. Find kitchen inspiration
If you're struggling to visualise your kitchen renovation, let us inspire you! To see all our products in their glory, why not download our beautiful brochures, which showcase our kitchen collections, features and all the wonderful colours we can offer you.
If you're feeling inspired from our brochures but need more practical tips on choosing a kitchen, our inspiration blog includes a wide variety of topics from kitchen renovation tips to spectacular real home case studies.
3. Will your new kitchen need building work?
Now that you have a clearer idea of your new space, it's time to work out if you need any building work. Building work isn't only for those extending properties; if you're changing the layout for your new kitchen then it may be worth speaking to a local architect or structural engineer.
4. Set a budget
One of the most important things to do when beginning any home renovation project is setting a budget. This will help you keep track and assess if you're working to a manageable target. Remember your designer will be able to help with your budget and provide guidance on any extra costs there may be.
5. Measure your kitchen
There's no need to wait to see a designer to begin the kitchen renovation process - simply follow our three step guide on How to Measure a Kitchen. Your kitchen measurements will allow your expert kitchen designers to start designing your kitchen right away.
6. Finding your kitchen designer
We're fortunate to work with exceptionally knowledgeable kitchen showrooms across the UK who will be more than happy to assist you with your kitchen renovation project.
Your expert designer will be able to provide guidance for every aspect of your kitchen journey from telling you whether you need building work, to choosing a beautiful colour palette.
Find your nearest Masterclass Kitchen retailer here to get started!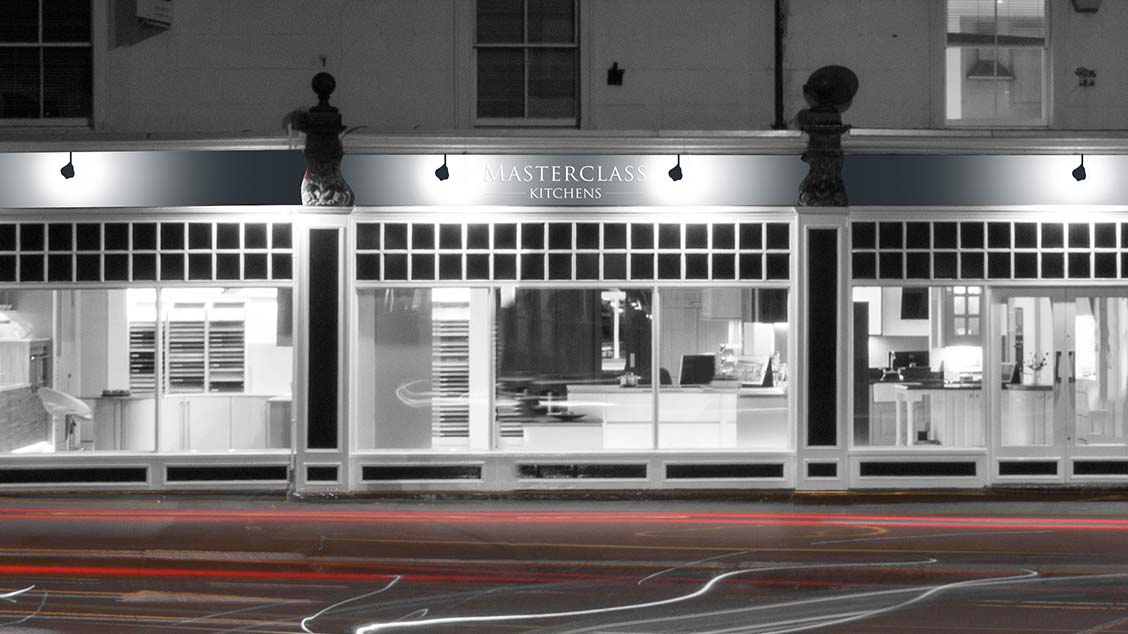 Start your Kitchen Inspiration journey at a Masterclass Kitchens Retailer
Talk to a Masterclass retailer to get your very own kitchen design. Our experts will produce a 3D design and quote based on your dream kitchen wish list.
Find Your Local Retailer