Pantry Too Hot This Summertime? How to Keep Food Fresh
Published on 21 Jul 2023
Summertime brings cheerful mornings, trips to the beach and gold-tinted evenings in the garden. If you cook, however, you'll know that it also brings wilted groceries, melted chocolate and liquified buttercream. In particular, it plays havoc with unrefrigerated kitchen pantry supplies.
Indeed, when temperatures rise in summer months, you can almost feel your tins curdling. Aging cans grow rusty liver spots and your artisan jams sit in their gauze like fat men in sauna towels. And you can't look your potatoes in their (many) eyes. That is, unless you take precautions.
Keeping a hot pantry cool is difficult but vital if you want to slow bacteria growth, help your ingredients stay nutritious and ensure everything's safe to eat. But how do you beat pantry thermodynamics? Today's article has the answers. And don't worry; it's not rocket science.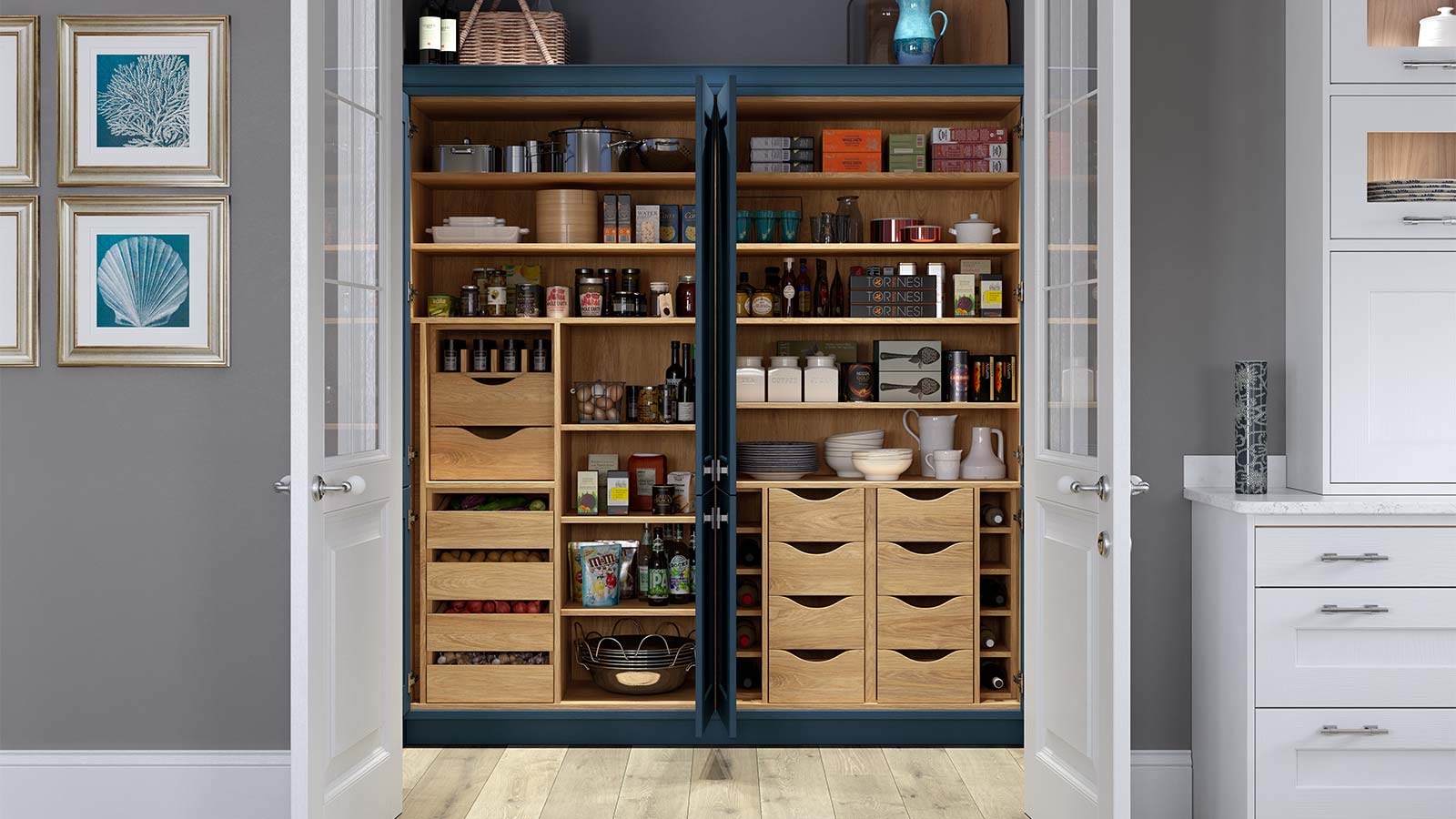 Prioritise Food Temperature
According to the National Centre for Home Food Preservation, the ideal food storage temperature is 10–21°C (50–70°F) and excess heat shortens shelf life. A lot of kitchen heat, however, doesn't accumulate from thin air; it comes from avoidable sources.
Hence, if you don't have a food pantry yet, consider what proactive choices you could make to avoid heat in the future. Rather than getting heat-conducting metal shelves, for example, get a wooden pantry kitchen cabinet like our Hathaways. Their superior craftmanship looks beautiful and retains less heat.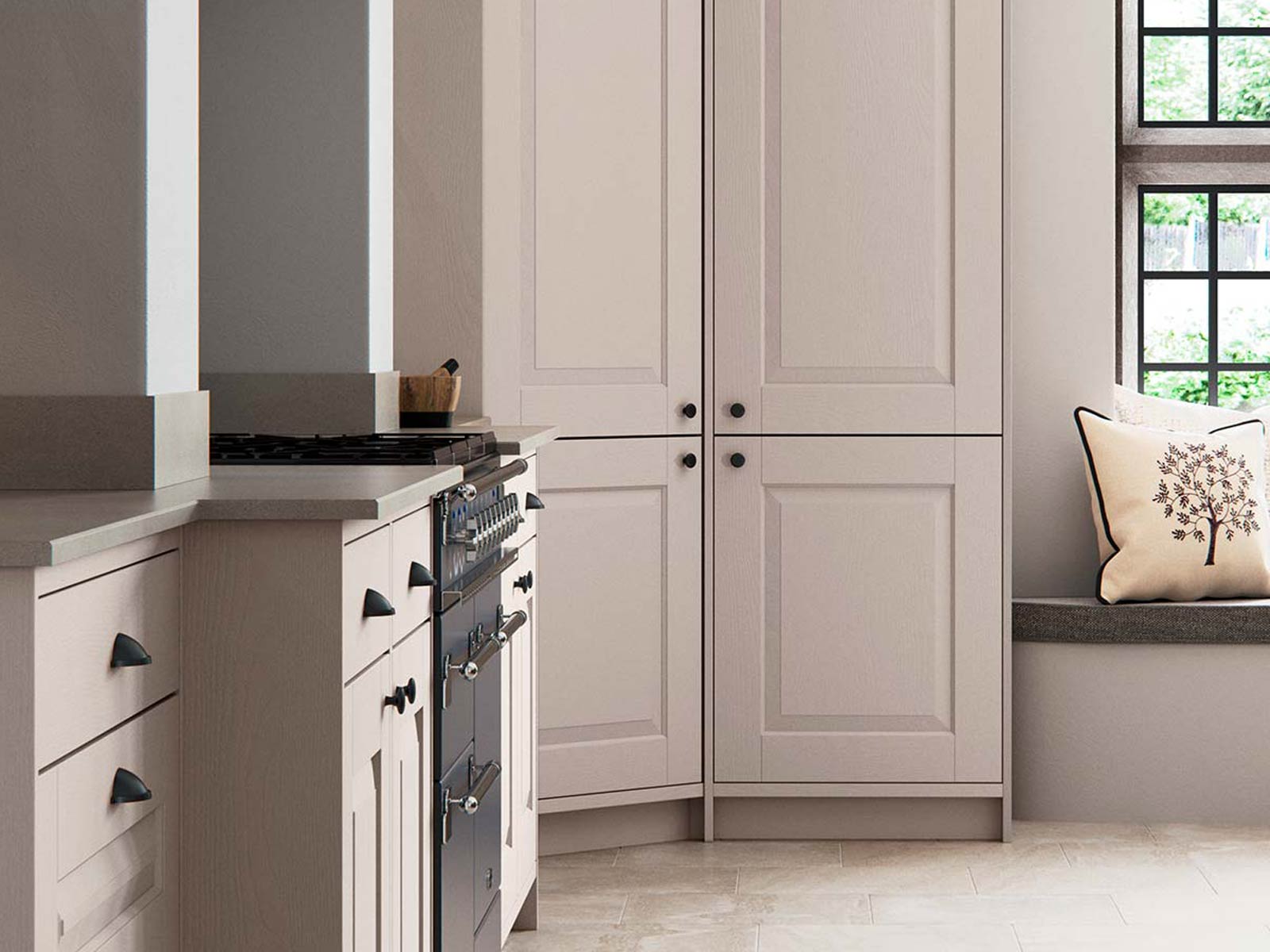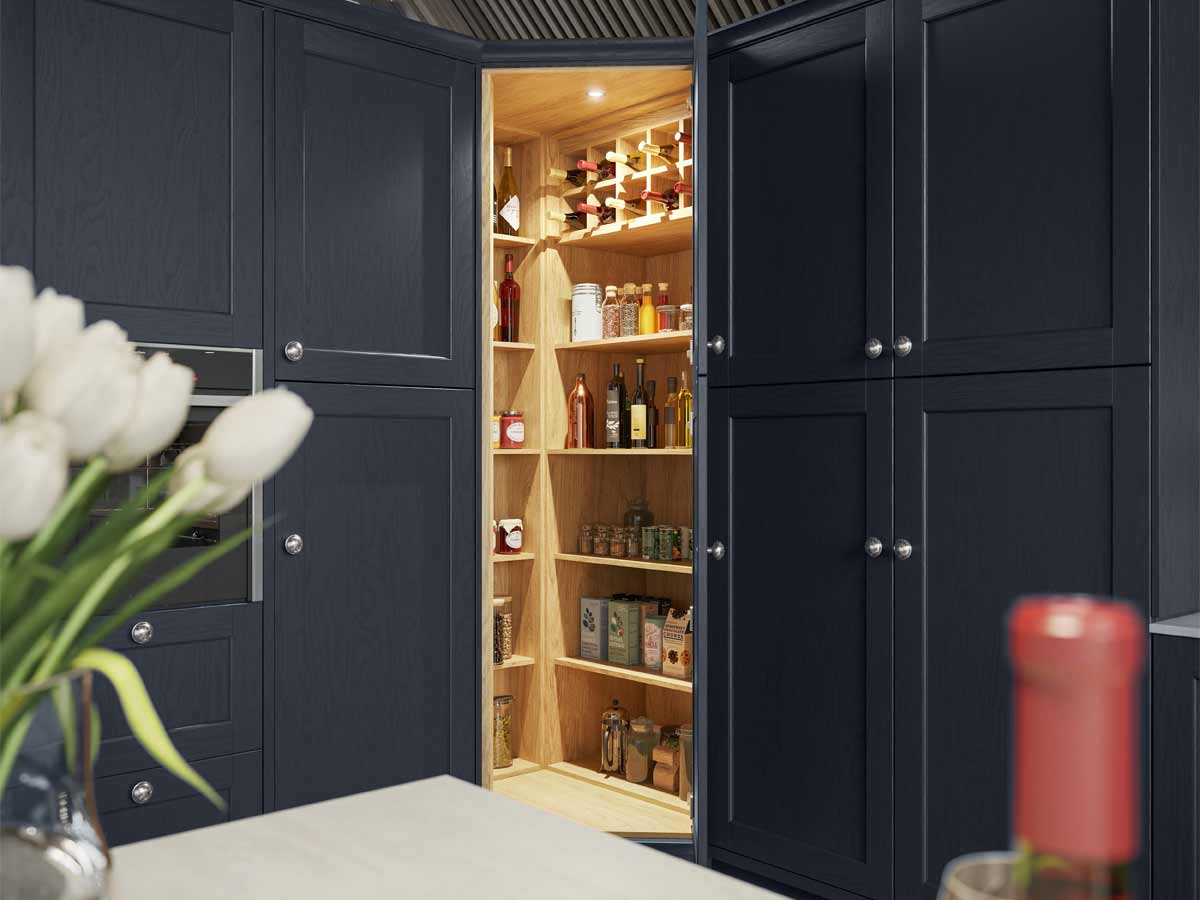 Could you opt for bright pantry door colours or install your pantry on a north-facing wall? The former keeps your produce dark, stopping light from degrading your food, and the latter minimises direct sunlight, helping to keep your pantry cool.
Similarly, could you place it far from warm appliances? If that's not possible on a flat wall, at Masterclass Kitchens, we offer luxury Lansbury corner kitchen pantries. Curving 90° corner kitchen ranges, they're space-efficient—perfect for those without the space for a walk-in pantry.
Pro Tip!
Want more design tips and lifestyle advice to help you make the most of your kitchen? Become a Masterclass Insider for free. You'll get a library of virtual lifestyle guides just for subscribing.
Claim Your Welcome Library
Optimise Ventilation and Airflow
One of the greatest ways to reduce the impact of heat on any kitchen storage cabinet is simple but it requires a two-pronged approach. Firstly, if you have a butler's pantry with shelves, you could expose your pantry shelving as much as possible to fresh air to increase ventilation.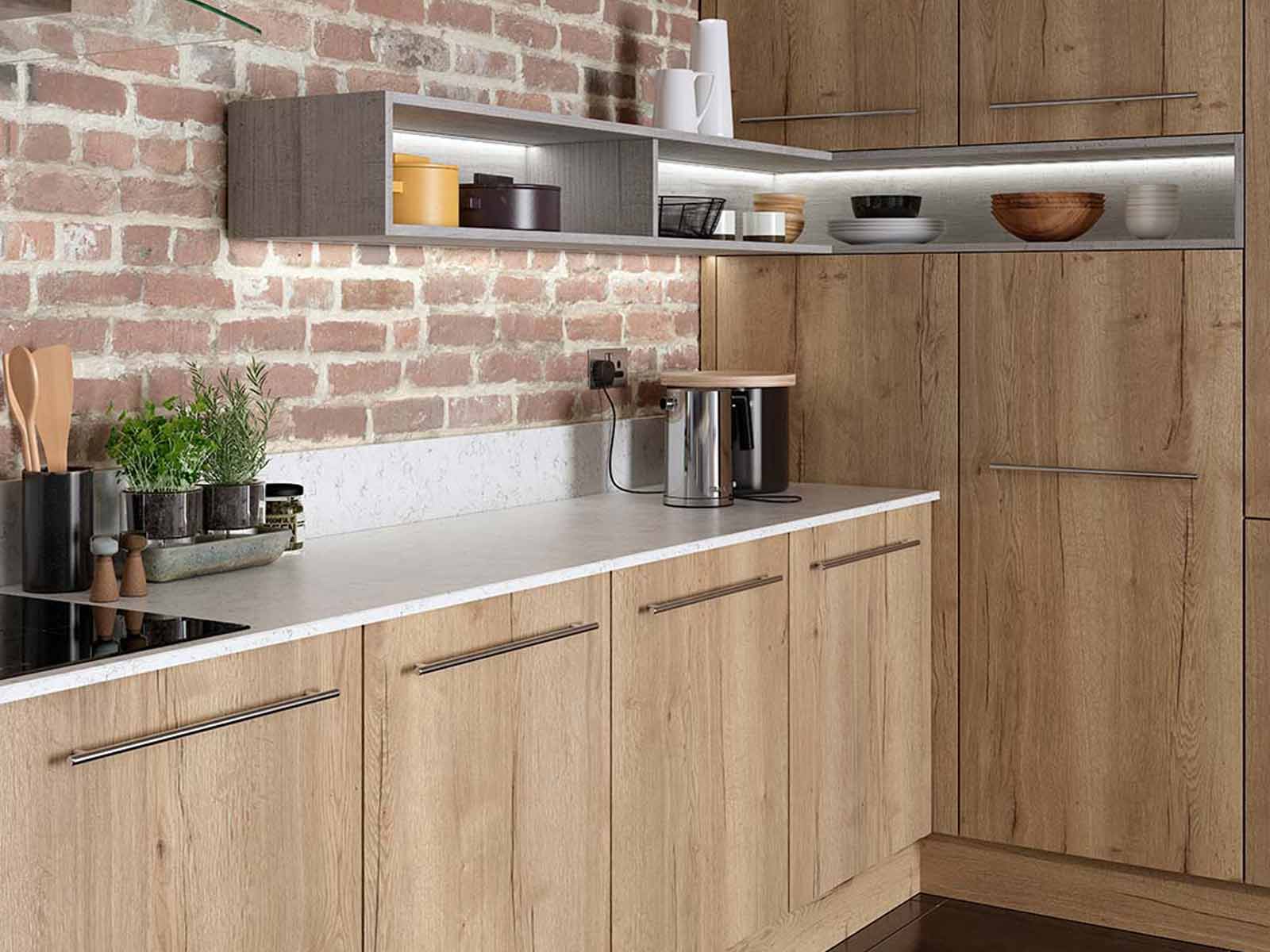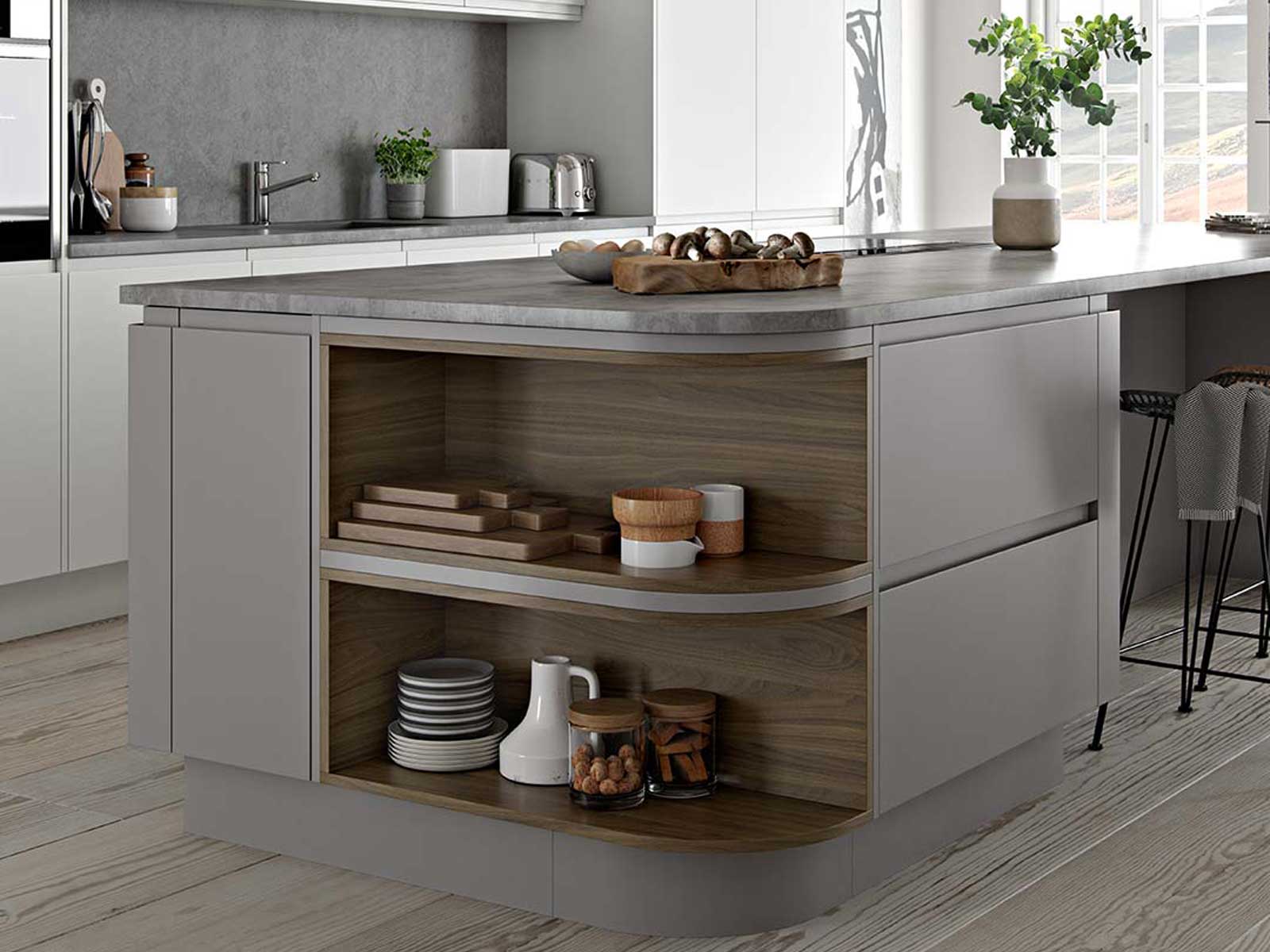 This feat will stop humidity from settling in crevices as condensation. There are several ways to do it. You could, for instance:
Ensure your pantry has a door that's solid but not airtight
Use open shelving in your kitchen rather than boxy cabinets
Use a pantry that has well-spaced and organised shelves
Follow first-in-first-out rotation principles for ingredients
Creating breathing space should be enough to alleviate heat accumulation in your kitchen pantry cupboard. Secondly, though, you could actively nurture air circulation by installing an air conditioning unit in your kitchen.
Track and Regulate Humidity
Heat can spoil food but lots of factors contribute to microbe growth, including the type of food, acidity, timeframe, oxygen exposure and moisture levels—the last of which is most prominent in summer. To make it more complicated, different foods prefer different humidity levels, for instance:
Fresh fruit and vegetables (90-95%)
Cheese (75-95%)
Dry foods (<50%)
You might think storing at-risk foods in the fridge will minimise complications during hot months, but most fridges waver around 30% humidity, which isn't great for foods that need the extra juice.
A humidity-monitoring hygrometer and a pantry with pull-out shelves, meanwhile, offers the best of both worlds. If humidity rises too high you can add silica gel packets to dry the air, and if a shelf gets too dry you can move at-risk items from open shelves to pull-out drawers that trap moisture.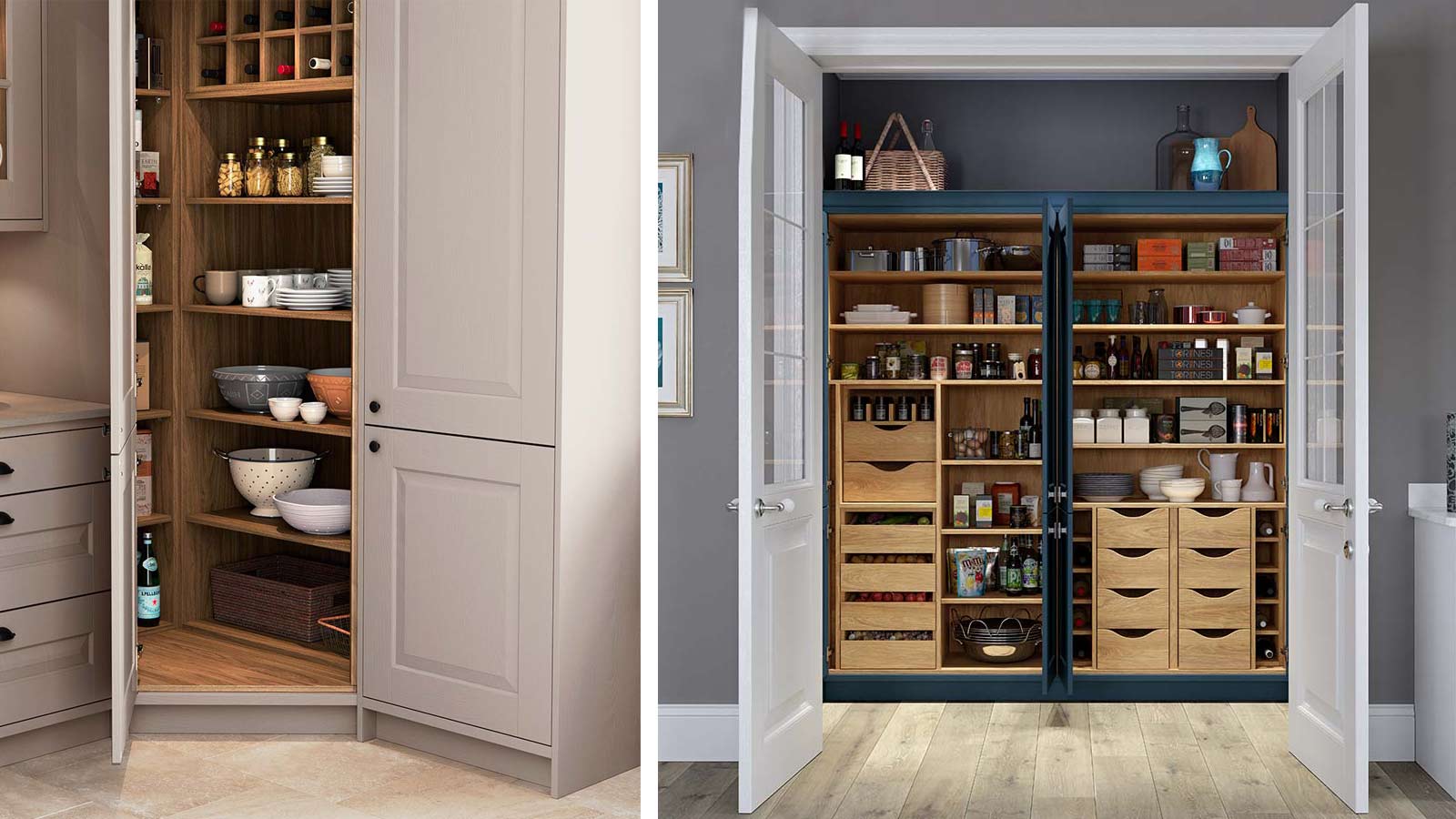 At Masterclass, we bake versatility into our Lansbury and Hathaway pantry designs for this reason. As a corner kitchen pantry unit, the Lansbury contains ample space and deep enough shelves to contain pantry baskets. And the Hathaway comes with a plethora of storage options as standard.
Seek Help from Pantry Experts
Creating the right conditions to keep your pantry fresh isn't easy unless you live and breathe kitchen design. Fortunately, at Masterclass we do! So, if you need more help fitting a fully-optimised pantry into your kitchen plans, find your nearest showroom and book a consultation slot, or become a Masterclass Insider for free. As an Insider, you'll get design tips, lifestyle guides and resources—all free.