A stylish modern kitchen designed for party hosts
The Davis family moved into their home five years ago, and after an extensive home renovation, the time finally arrived to transform their kitchen.
The couple had clear ideas when they briefed Classic Stamford on what they wanted and needed to create their dream kitchen. The result? A showstopping, sleek modern kitchen that fulfils the family's needs, perfect for hosting dinner parties again.
Now that their project is finished, we caught up with the couple one final time to hear their thoughts on their completed kitchen. Here's what they had to say...
What brief did you set your designer?
We wanted a white kitchen with lots of storage, more worktop space and a completely different oven and hob. We also wanted a kitchen island with an ice bucket in it.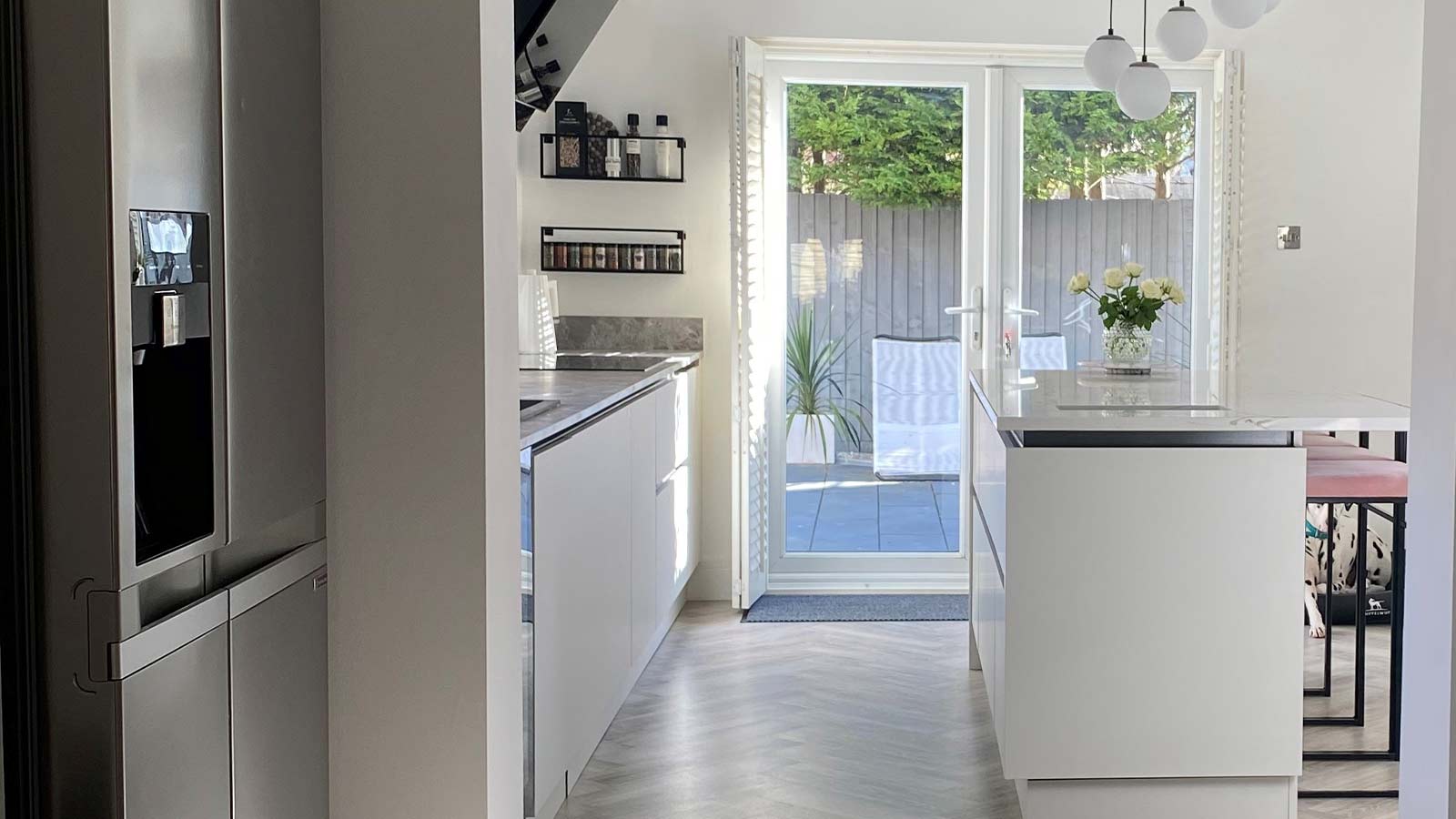 What did you want to be different from your old kitchen?
We needed more worktop space, and a place to sit at. We had high gloss cream with handles before and a range oven so we've completely changed the kitchen.
Why did you decide to renovate your kitchen?
It was always part of the plan when we moved in 5 years ago, but last year we had an extension done and the kitchen was the last room in the house to be completed - the best room!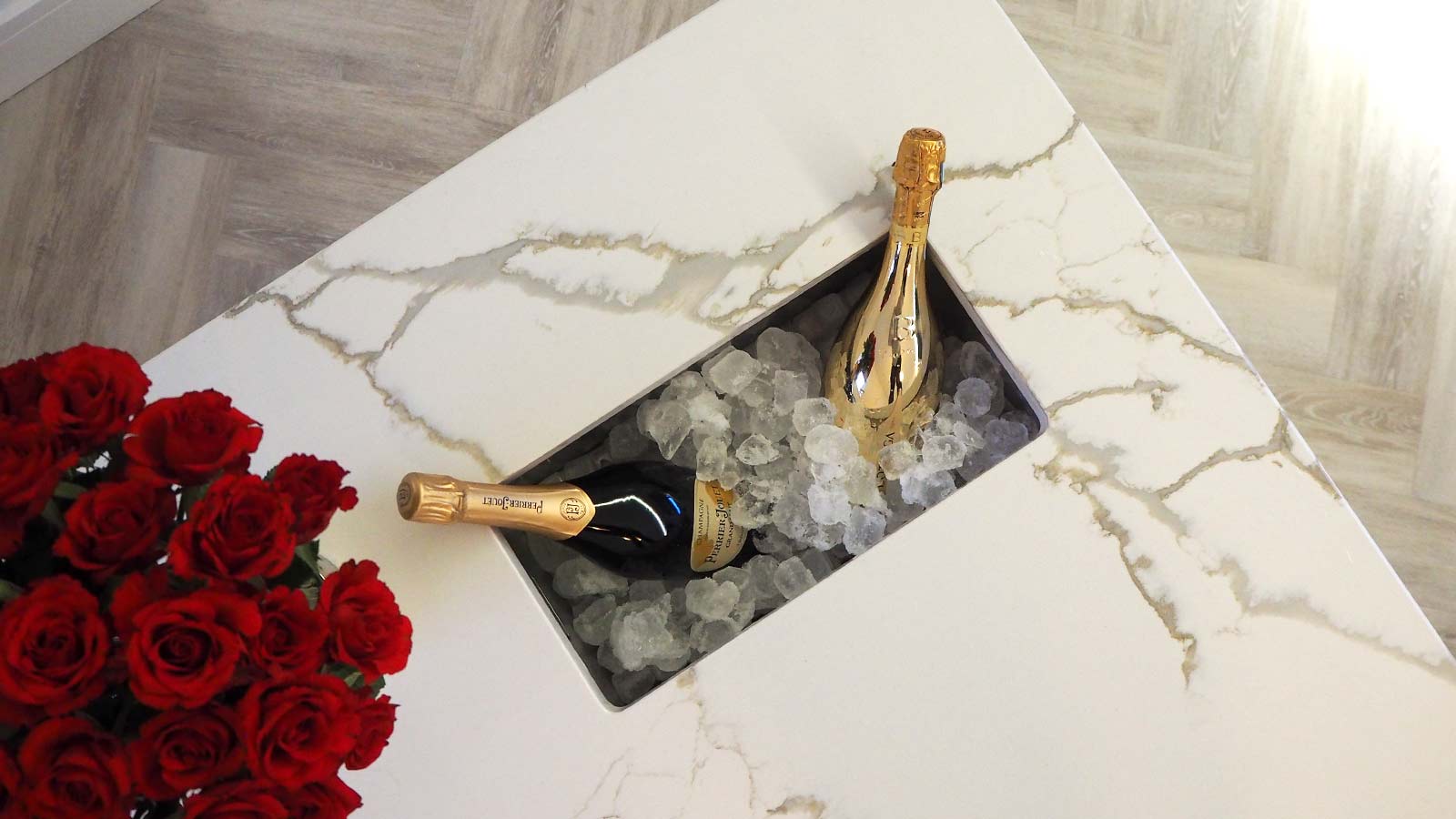 Were there any must have features on your kitchen wishlist?
A kitchen island and two ovens together on a floor to ceiling unit.
Why did you choose Masterclass Kitchens?
We loved that the units arrive ready made before they are fitted in. The quality is just so much better than anywhere else we had seen, and the colours to choose from were more high end.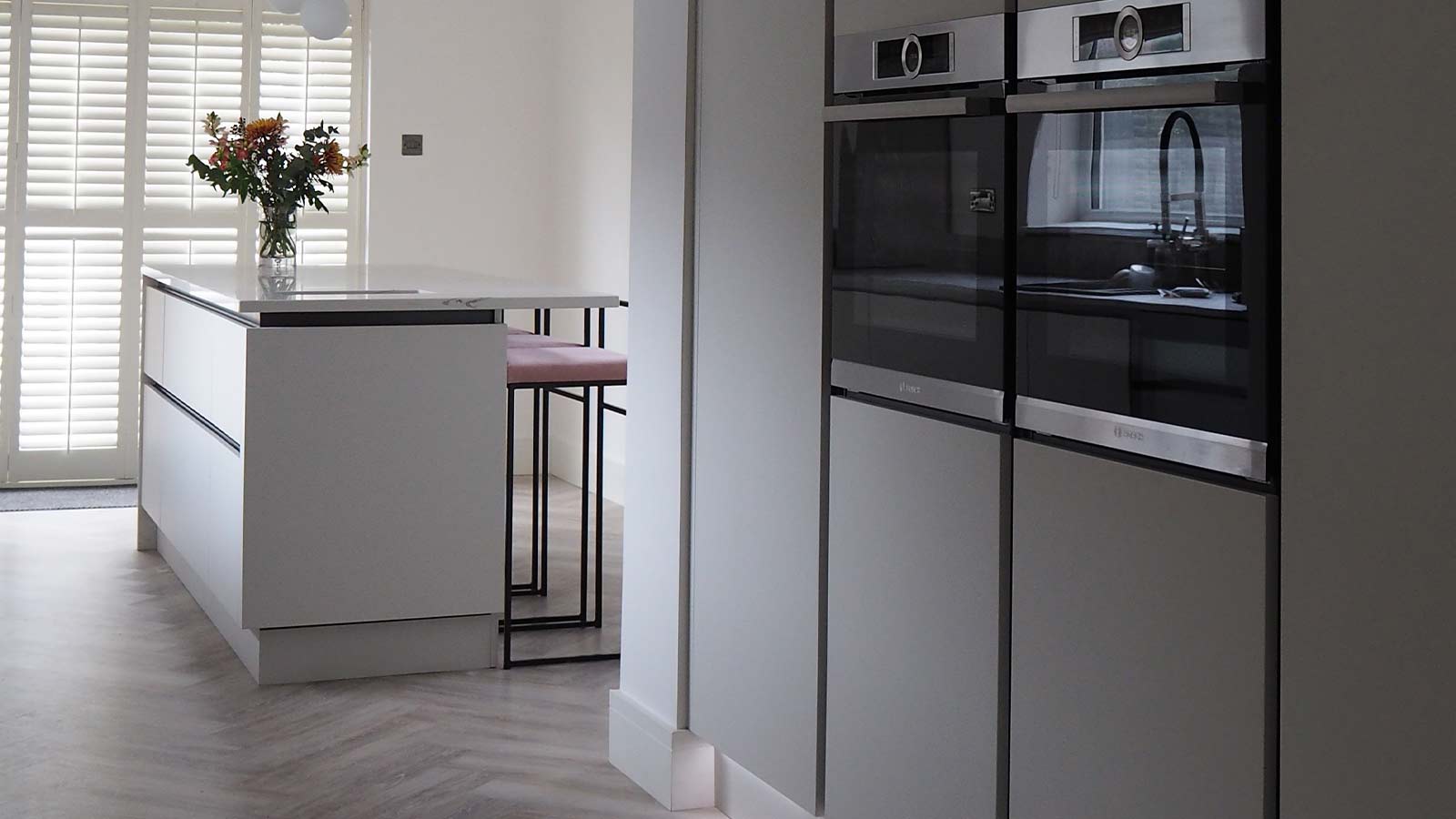 What style of kitchen were you looking for?
We wanted a modern, handleless kitchen.
What is your favourite part of your kitchen design?
The floor to ceiling unit space around the ovens. I've never had so much storage to play with, I'm now buying things to fill it!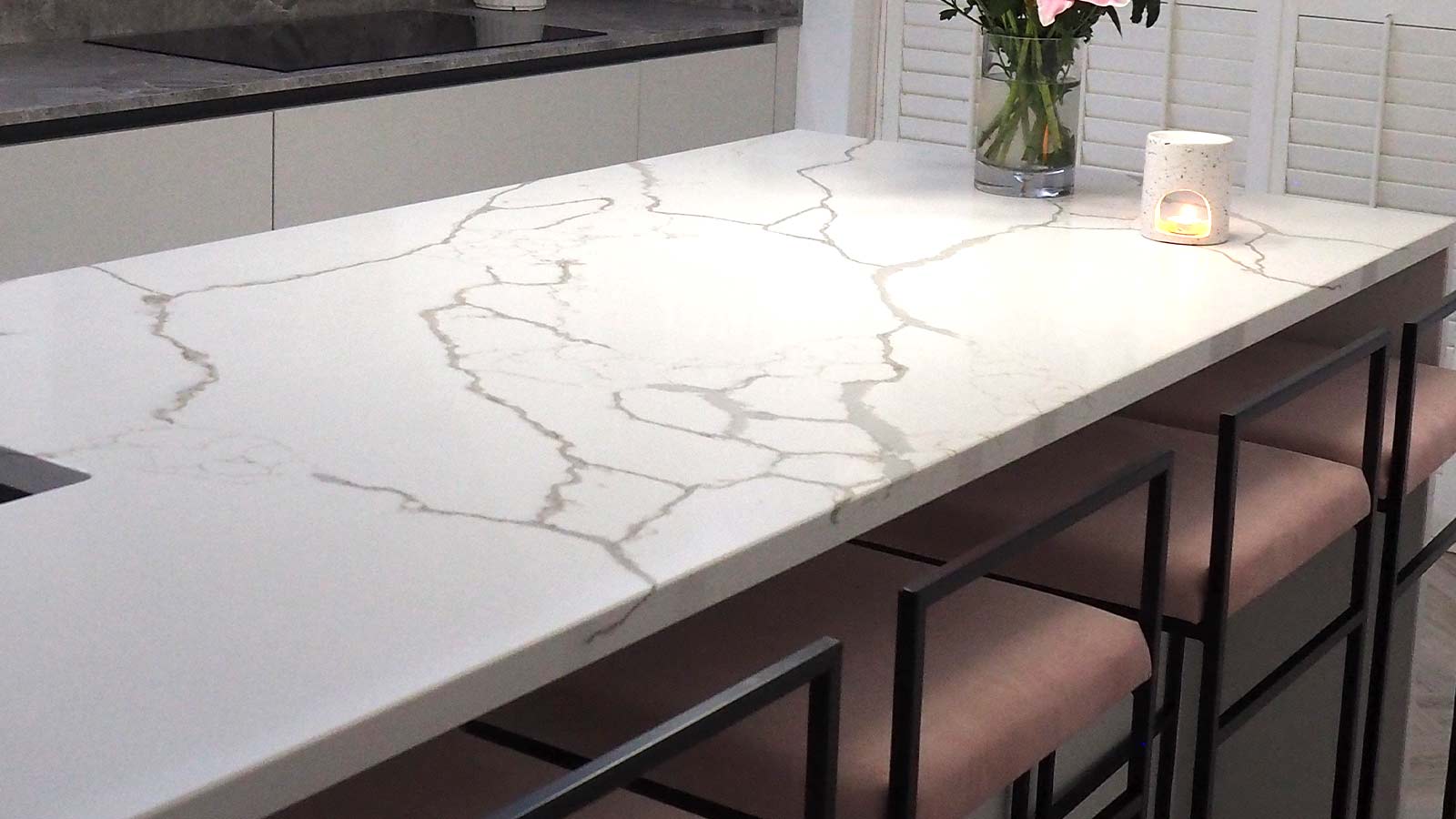 How has your new kitchen changed the way you use your space?
I can finally prepare food in there. Everything has its own storage area, things are no longer crammed into a cupboard. We can also sit and socialise whilst cooking.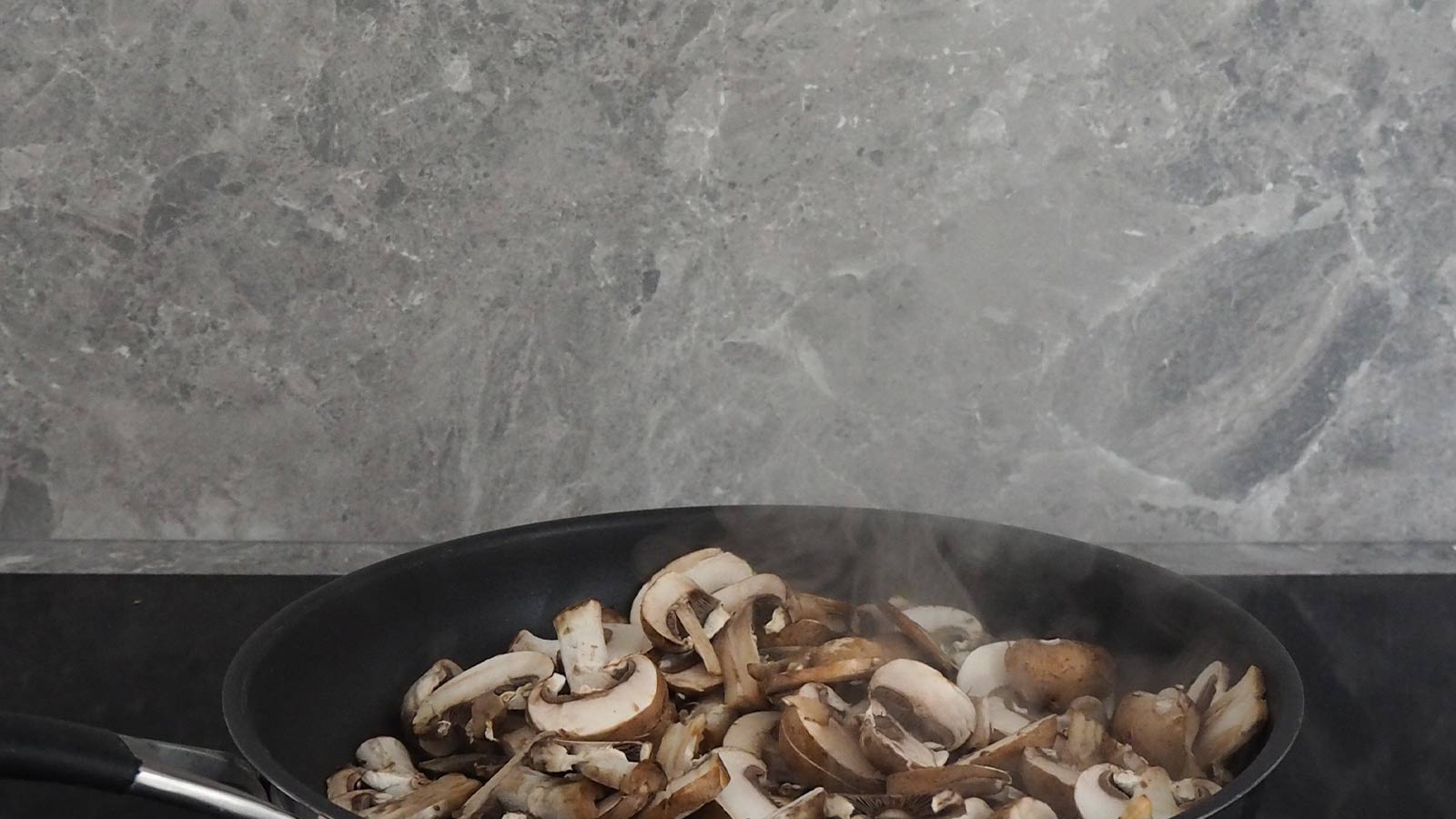 Any top tips to other buyers?
We wish we ordered the cutlery drawer inserts! The lovely pull out drawer inside one of the cupboards for your cutlery is massive so you definitely need dividers, that's next on our list!
Are you ready to embark on your dream kitchen journey?
Start your kitchen journey by finding your nearest Masterclass Kitchens retailer.
More kitchen inspiration that you might like...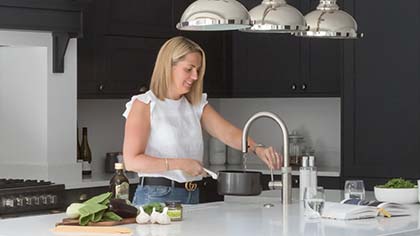 Get expert kitchen advice from our retailers
Find your local retailer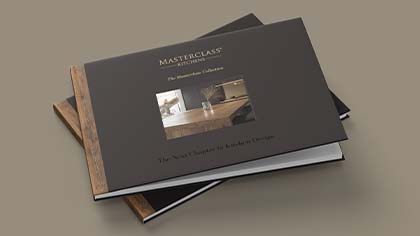 Are you looking for some more inspiration?
Explore our brochures