In June 2017, Jim Ellis, an only child from a family of farmers, embarked on an extraordinary developement project in Llyn Peninsula, North Wales.
His vision was to develop a neglected stone farmhouse belonging to the Ellis family so that it could be used as a retirement property for Jim's parents in the future and a holiday rental in the meantime. He intended to build a large extension at the rear of the farmhouse for the kitchen, dining and living areas.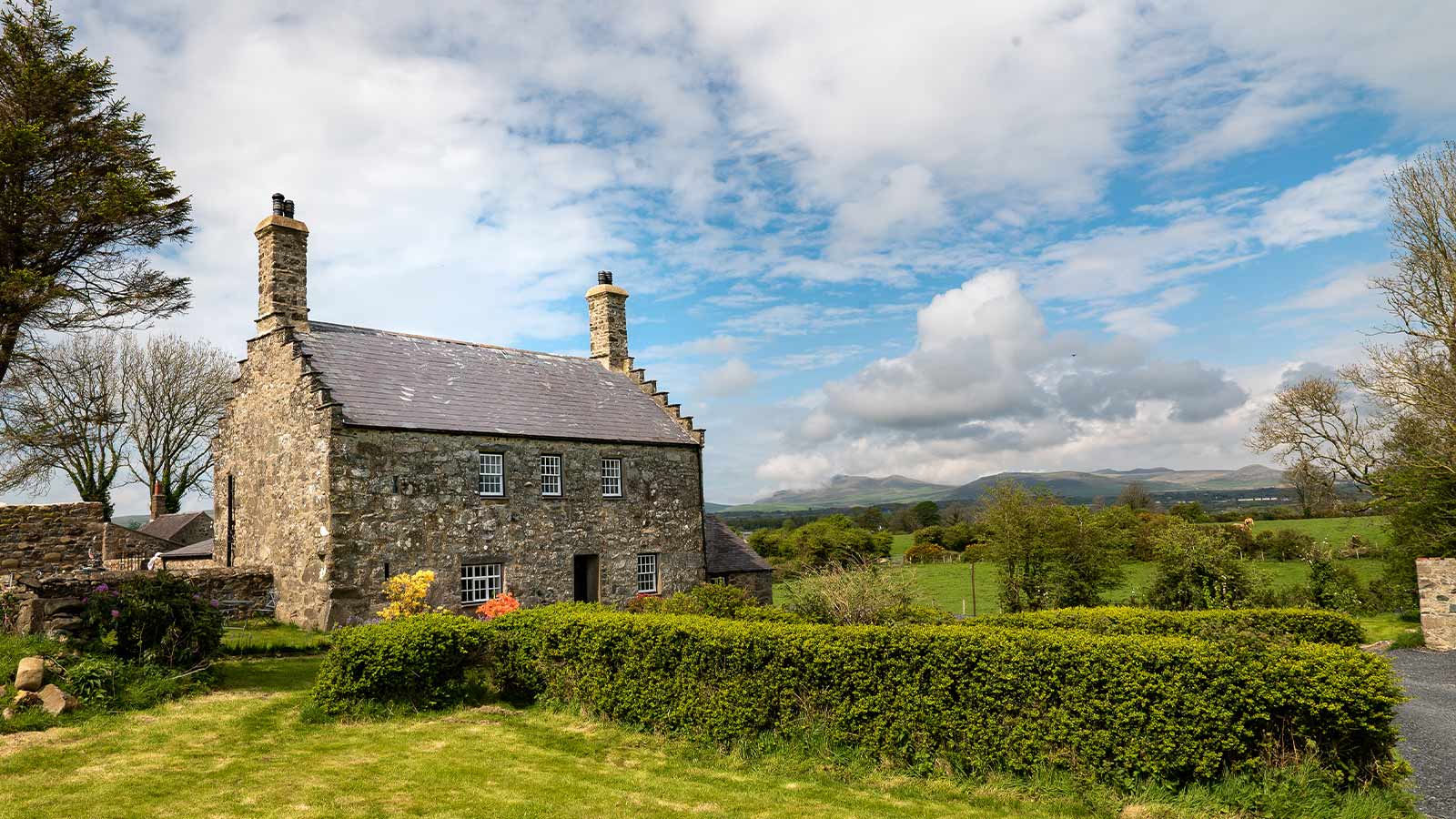 The space that Jim had to work with was impressive and the views next to none. Not only is it possible to see the Snowdon, the space also overlooks stretches of gorgeous green fields and stunning trees, making you feel completely immersed in nature.
To make the most of this outstanding scenery, Jim chose to install large glass sliding doors so that the views are always visable. He said "I wanted to maximise the views, so that from inside it feels like there's nothing between us and nature".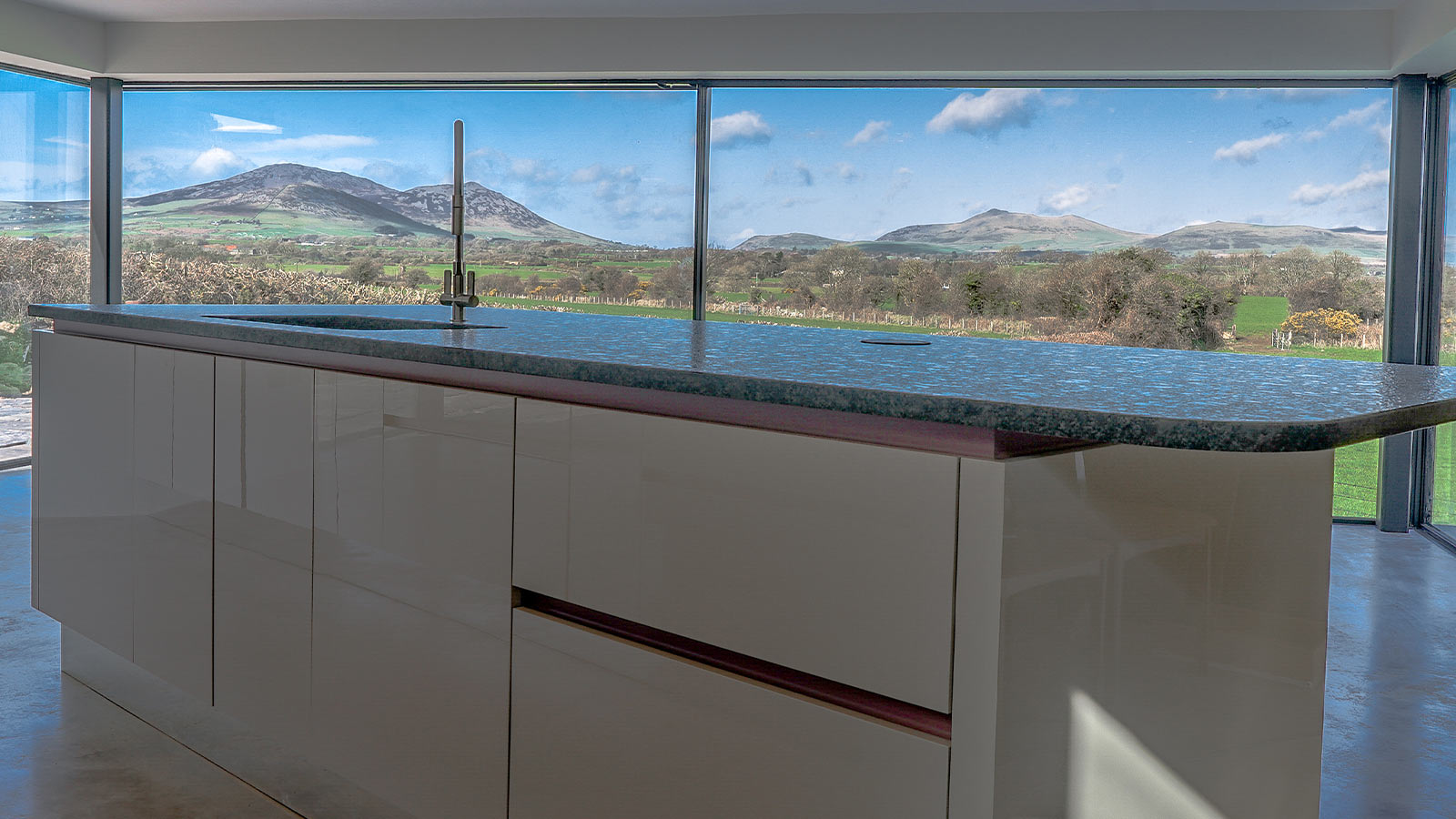 The mountain views can even be seen upon the kitchen island, as Jim opted for H Line Lumina Gloss so that the mountains could reflect on the doors. The gloss finish also allows the natural light to bounce around the kitchen.
This kitchen is a perfect example of how gloss looks beautiful in a kitchen that has an abundance of natural light. Gloss is also a great choice for smaller kitchens as the light that bounces off the gloss creates the illusion of more space, thus making your kitchen look bigger.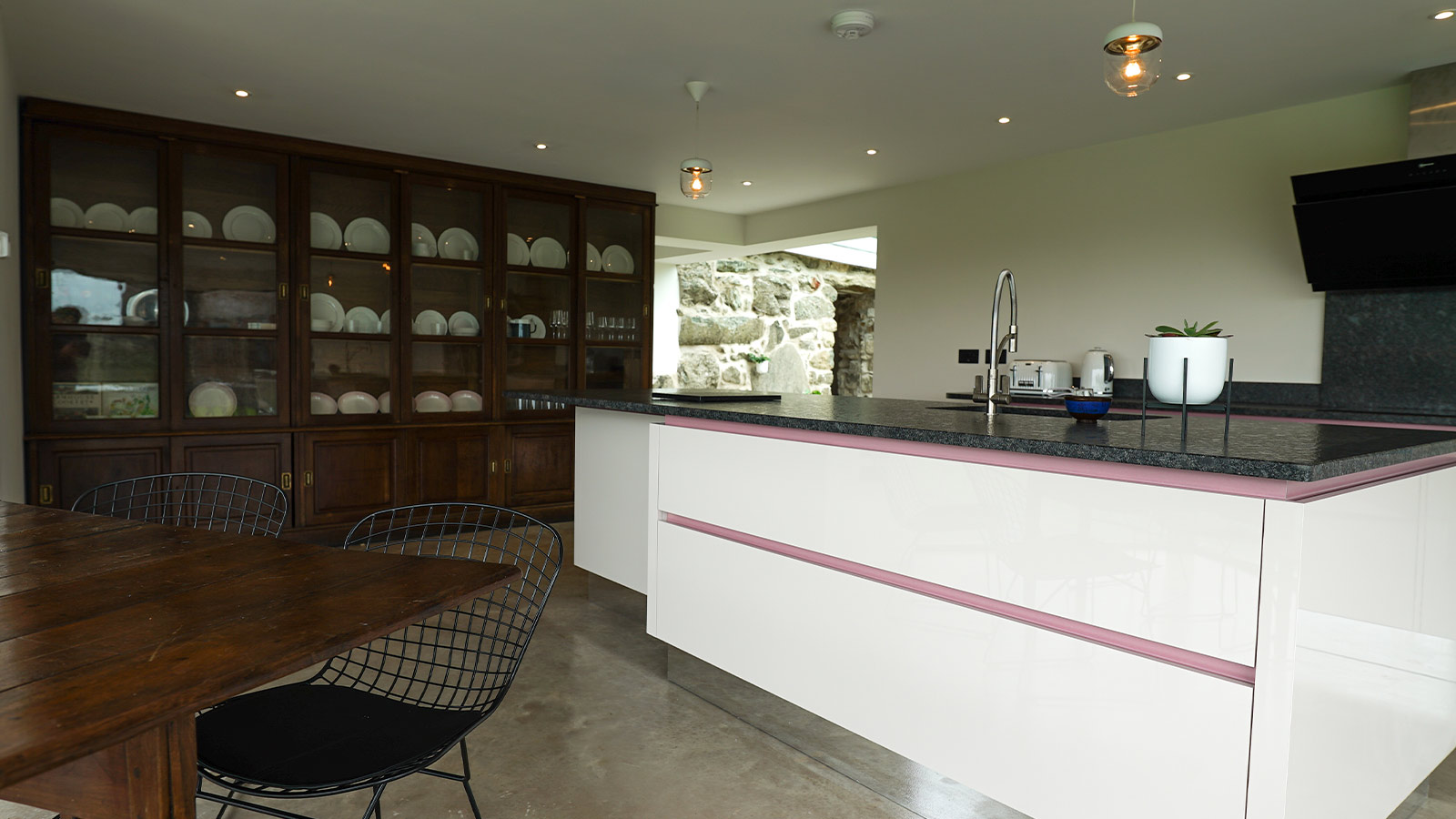 The Vintage Rose handle rail in the kitchen island works as a colour pop, while the graphite worktops create a bold design feature alongside the light gloss doors.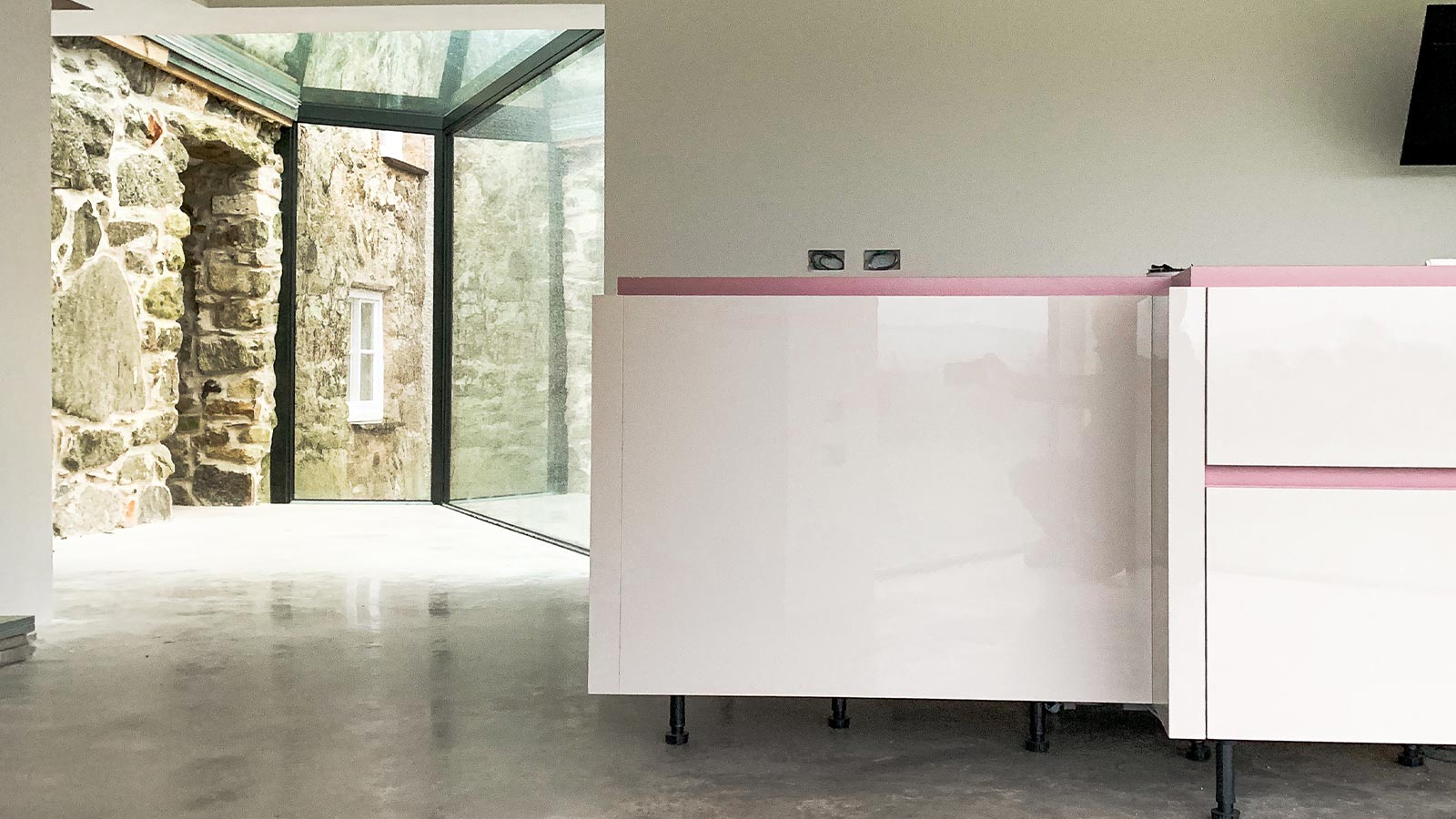 Jim's classic wood cabinets add warmth to the space and the extra wide LineaPlus drawers seen in the island also allow for optimum storage potential whilst taking up minimal space.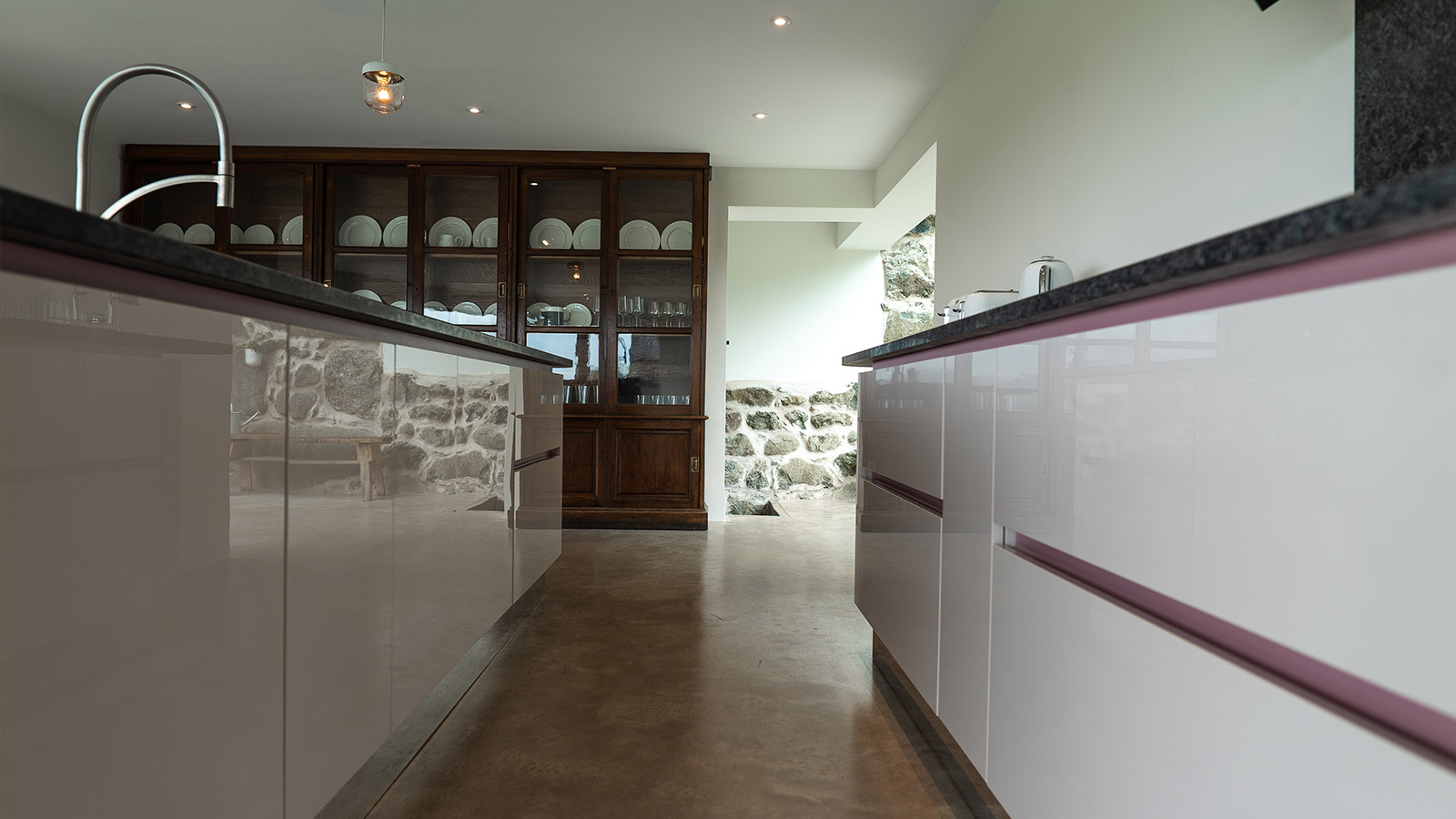 We love how the pendant lighting illuminates the island and makes this space look warm, cosy and inviting.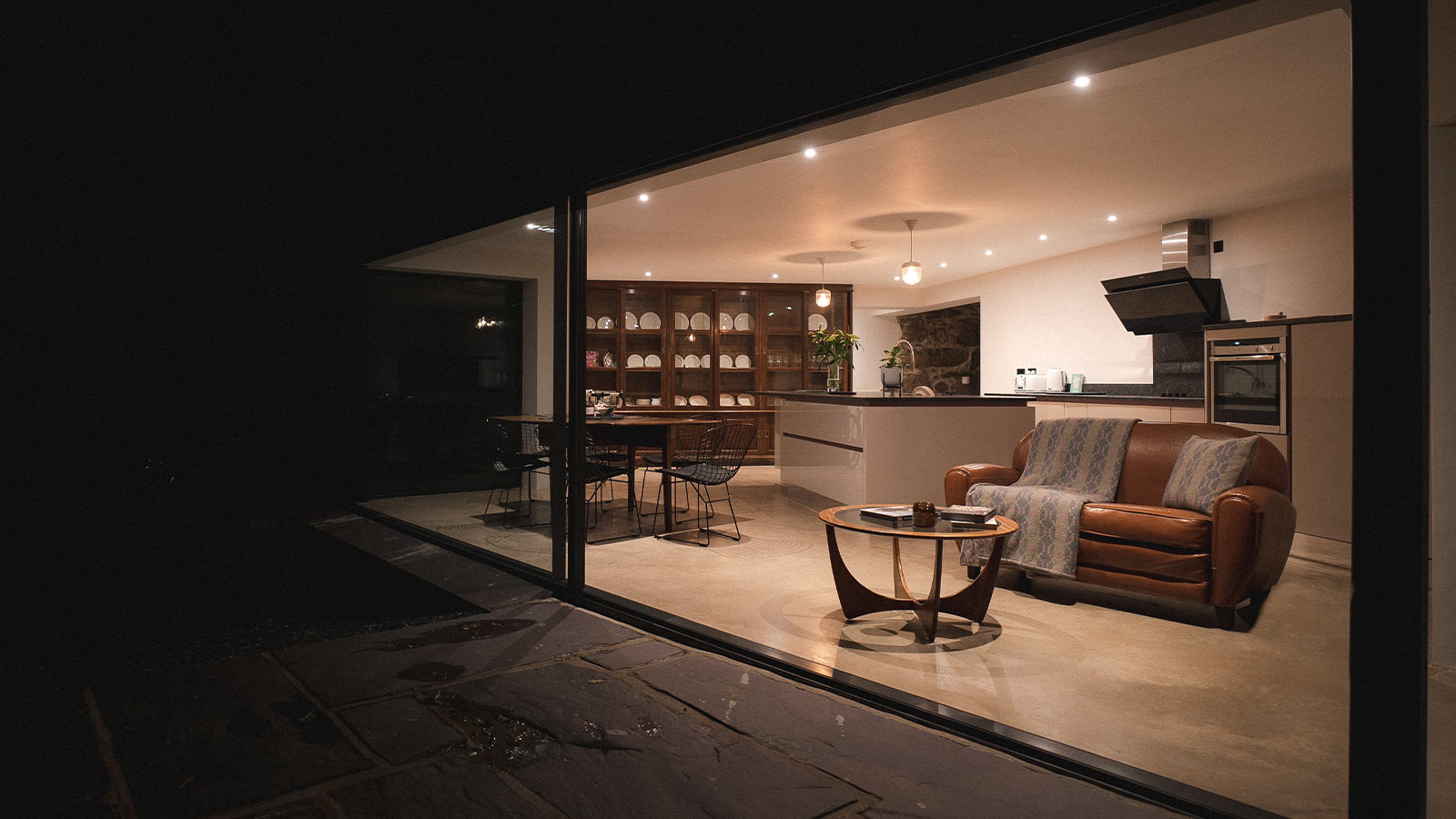 The project was completed in April 2019. Since then, the beautiful farmhouse has been enjoyed by many people looking to take a break and immerse themsevles in the countryside.
If you're inspired by this wonderful kitchen project or want to find something more suited to you, find your nearest Masterclass Kitchens retailer for advice, inspiration and support. Begin your journey to the kitchen you've always dreamed of...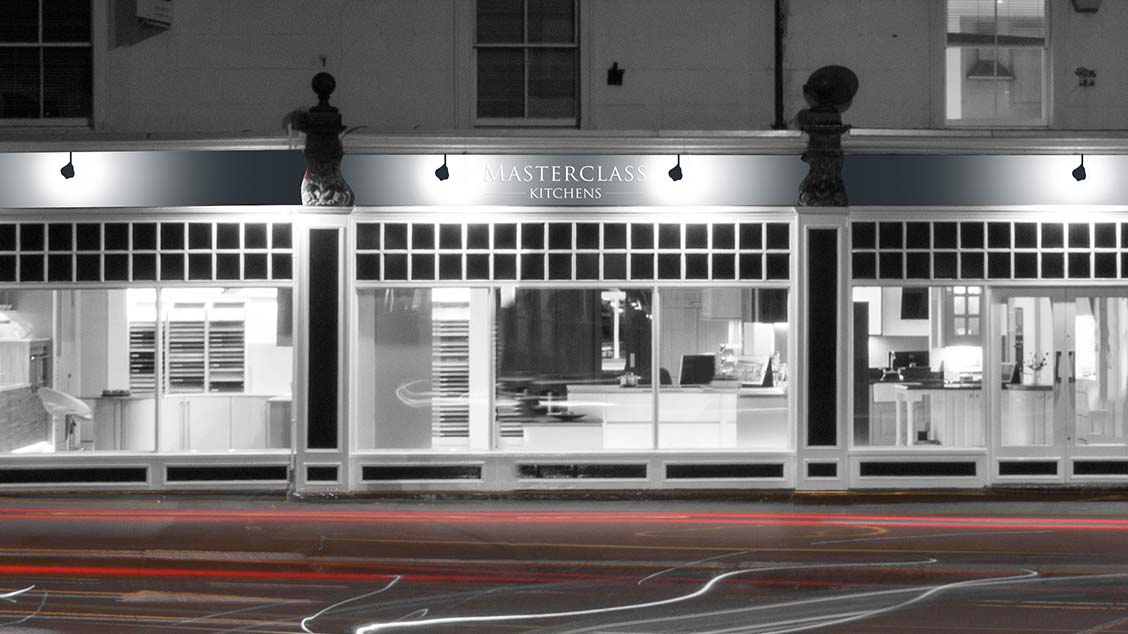 Start your Kitchen Inspiration journey at a Masterclass Kitchens Retailer
Talk to a Masterclass retailer to get your very own kitchen design. Our experts will produce a 3D design and quote based on your dream kitchen wish list.
Find Your Local Retailer