It's no surprise that utility rooms are becoming more and more popular. They're easy to achieve and make a lovely addition to a home.
A common dilemma that homeowners face is whether to opt for a larger kitchen or create an extension for a utility room…
We all know that the kitchen is meant to be the heart of the home, a place to spend quality time with family and friends whilst we cook and eat. So why is it we often choose to keep our washing machines and tumble dryers there?
Whilst the kitchens are the heart of our homes, utility rooms are the workforce of the house; a dedicated area for laundry and other messy household chores, but there are many other reasons why a utility room is a great addition to your property.
Contemplating adding your own laundry space to your home? These reasons might convince you to take the plunge…
More kitchen space
Not only do laundry related appliances take up valuable space in our beloved kitchens, but the addition of washing baskets, dirty clothes, ironing boards, clothes airers and laundry products can get in the way of workflow in the kitchen.
Utility rooms give a home to laundry related items and free up kitchen space. You could even think of your utility room as an overflow kitchen to store lesser used kitchen appliances, long-life goods and bulk items or even a freezer. A good idea is to install tall cabinets so that you can place the tumble dryer and washing machine on top of one another for even more space!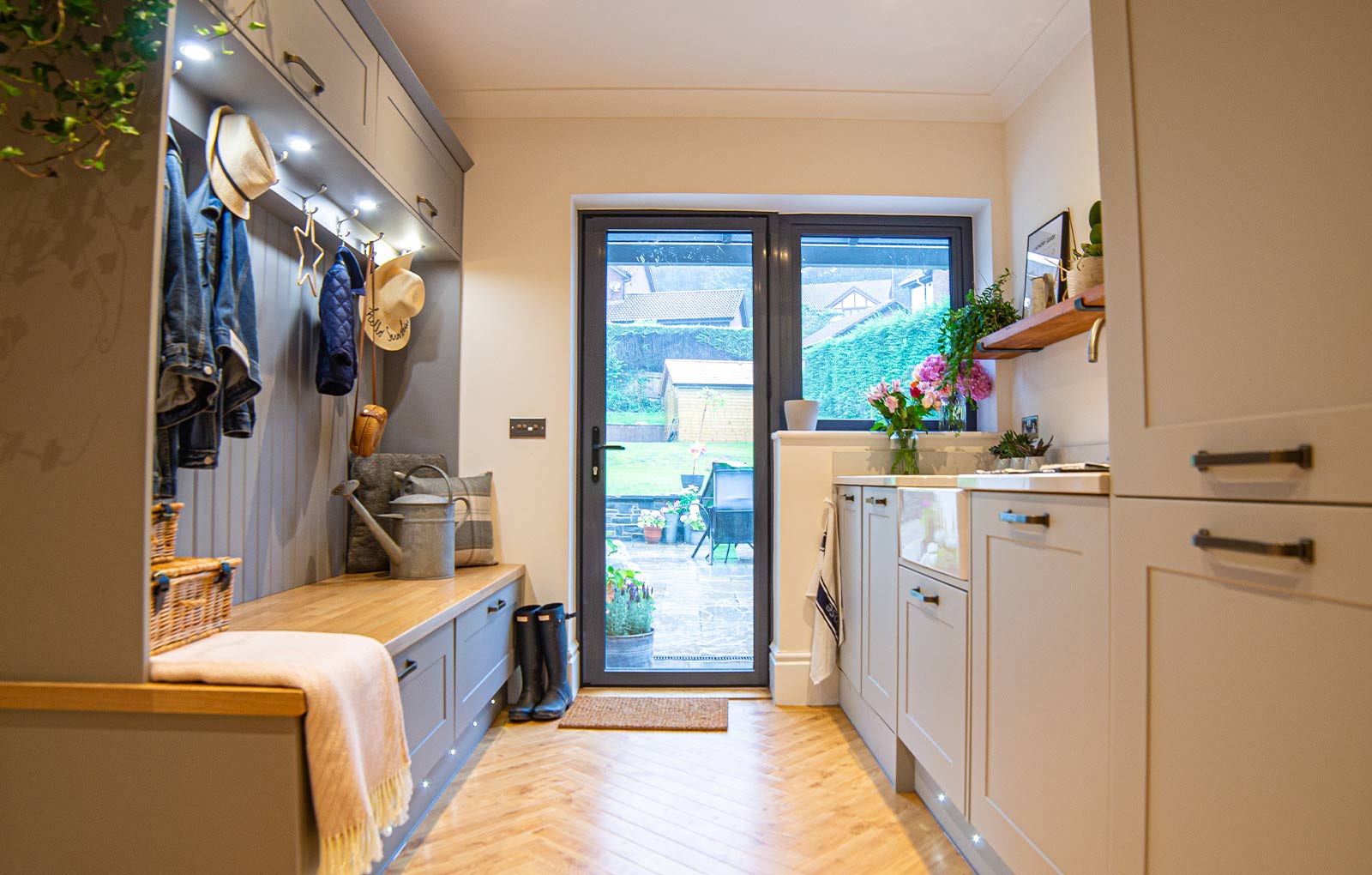 Out of sight out of mind
Hide the evidence of a busy day's work away from guests and conceal it behind the closed door of your utility room. It's the perfect place to store clutter and worry about it later when guests leave. Not only this, muddy footwear and damp clothing can be kept there to prevent unwanted muck creeping in to the rest of your home and then washed and wiped with ease.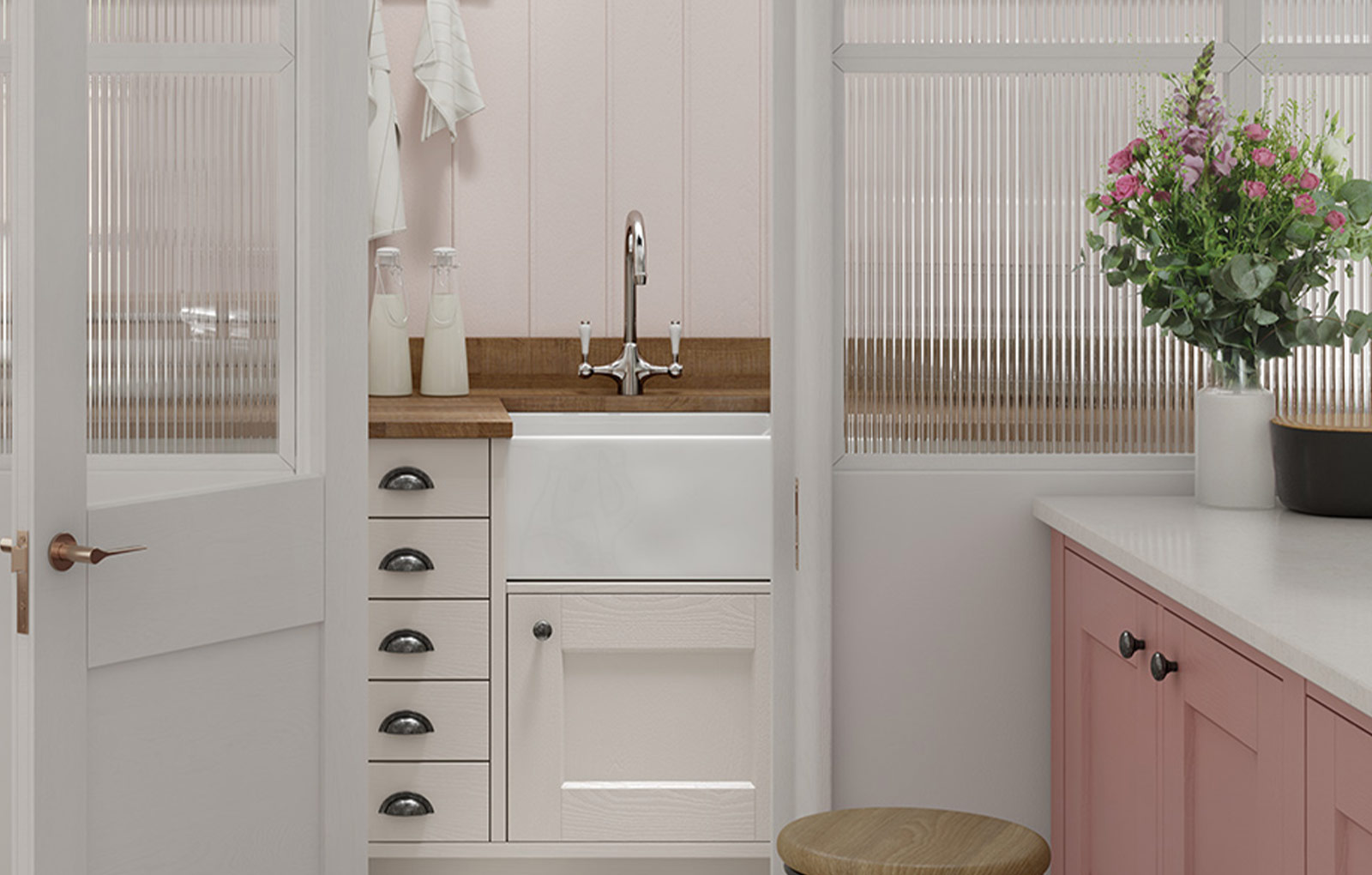 Perfect for open plan living
Utility rooms are all the more convenient if your kitchen is open plan. The sounds of the washing machine and tumble dryer running are concealed behind closed doors so you can go ahead and chat with family or friends while you eat or cook, or watch television in the living area without interruption.
Beautiful practicality
Let's be honest, there's a lot of other things we'd prefer to be doing than laundry. However, there can be something quite therapeutic about washing, so why not create beautiful space that you can enjoy being in. Colours have a big impact on how we feel, so why not opt for a calming shade like blue to create a relaxing space for housework. Open shelving also works perfectly in utility rooms. You can use them as a pretty design feature to place flowers, photoframes and ornaments upon or alternatively use them more practically by placing cleaning and laundry products. This will allow you to access them with ease and easily see which products need renewing.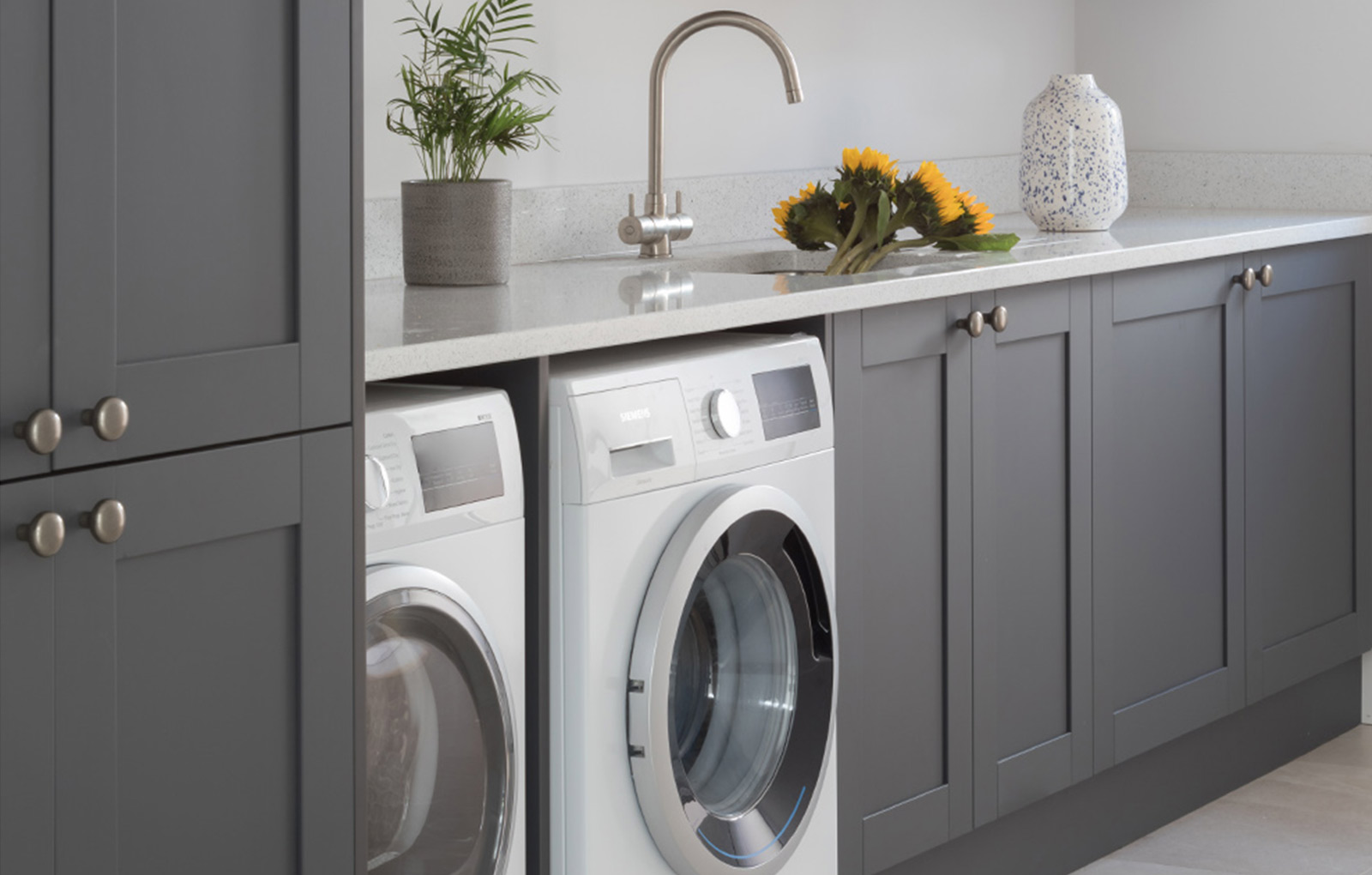 Extra storage
It's a given that utility rooms gives a dedicated space for ironing boards, vacuum cleaners, washing baskets and other laundry-related items but they can also be a multifunctional space perfect for extra storage. A utility room can be a handy place to store bulk items, long-life food, recycling bags and lesser used kitchen appliances, making it easier to keep your kitchen organised. Utility rooms are usually the smallest room in the house so storage options that make the most out of your space like a corner pantry or a pull out larder are perfect options.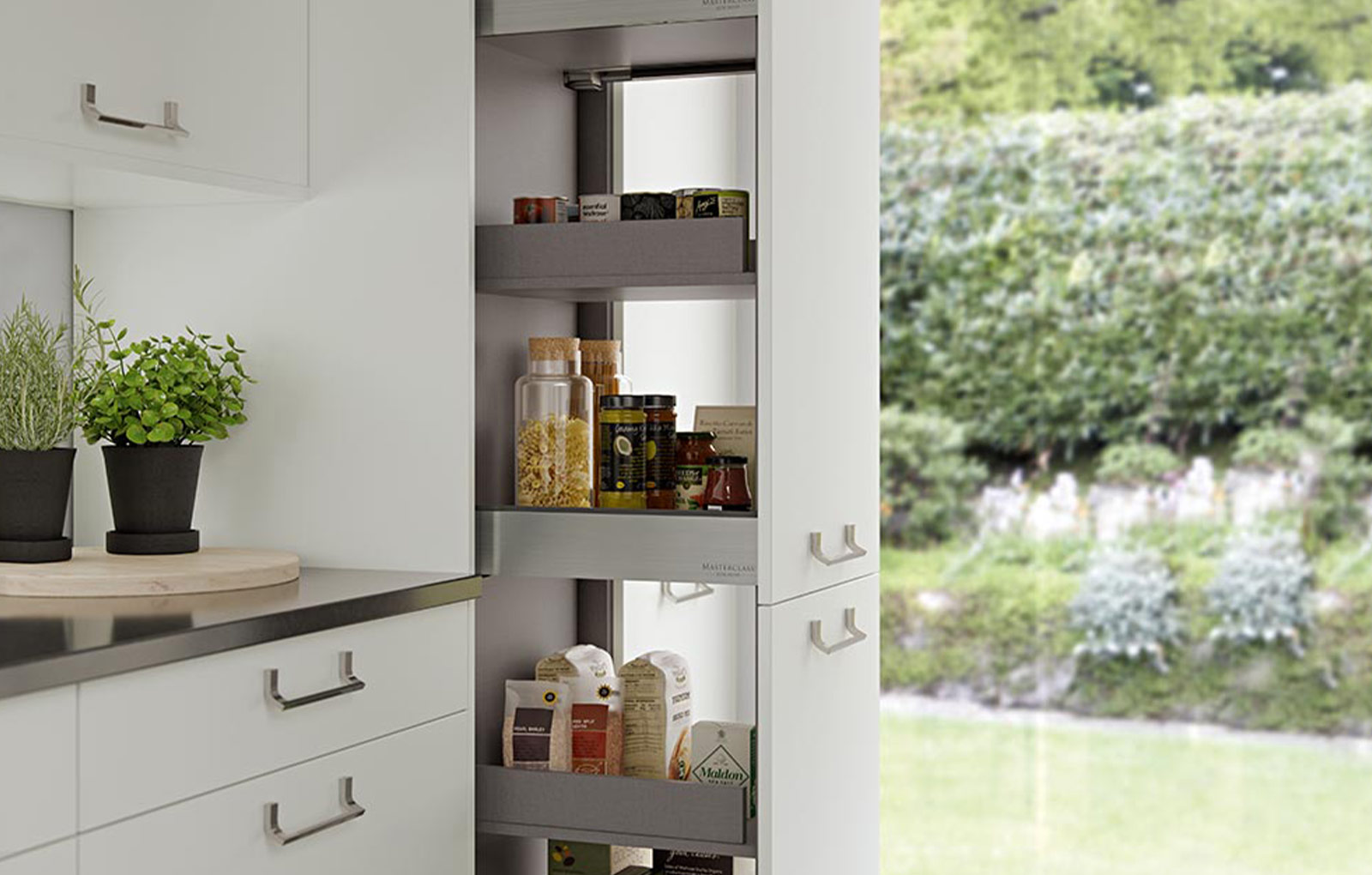 If you're planning on adding a utility room to your home or want to revamp your existing one our 130+ retailers nationwide can help you create a space perfect for you.
Start your journey with Masterclass Kitchens