A new build home with a difference
If typical modern new build home kitchens aren't your kitchen style, take inspiration from this fantastic new build kitchen in Wiltshire.
White flat slab doors give a bright, fresh feel to a kitchen, characterising the modern style of many new build homes. So, it comes as no surprise that light modern kitchens and new build homes go hand in hand.
There's no denying that light coloured modern kitchens are well-suited to contemporary new build homes; they're practical, functional and add to the overall aesthetic of a crisp new house. But, if you're searching for something that will stand out from the crowd, take a look at these inspiring new build kitchens at the Tannery development in Wiltshire.
The Tannery site demonstrates that there is plenty of room for character in new build homes. The development, created by Stonewood Partnerships, is built on a historic industrial site shrouded in the picturesque Wiltshire countryside. The former tannery played an essential role in community life, and some of the new build homes pay tribute to this by utilising the iconic brick buildings.
Continuing the industrial influence into the homes was a challenge, so Stonewood enlisted the help of Masterclass Kitchens to take on the new build kitchen project.
The brief was to create a functional new build kitchen filled with practical storage solutions without compromising on the overall aesthetic of the home.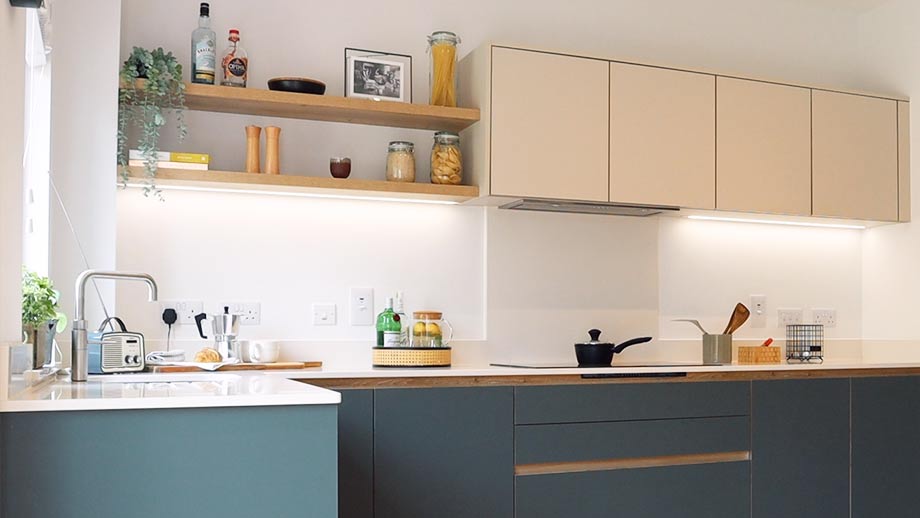 Our H Line Sutton range's sleek, linear design was chosen, complimenting the modern characteristics associated with new build homes. The finishes of choice were nature-inspired New Forest and the toasty neutral hue Highland Stone.
Messina Oak handlerails and ply edging fill the design with warmth and softness. The addition of Mayfield Oak open shelving doubles up as a warming design feature and storage.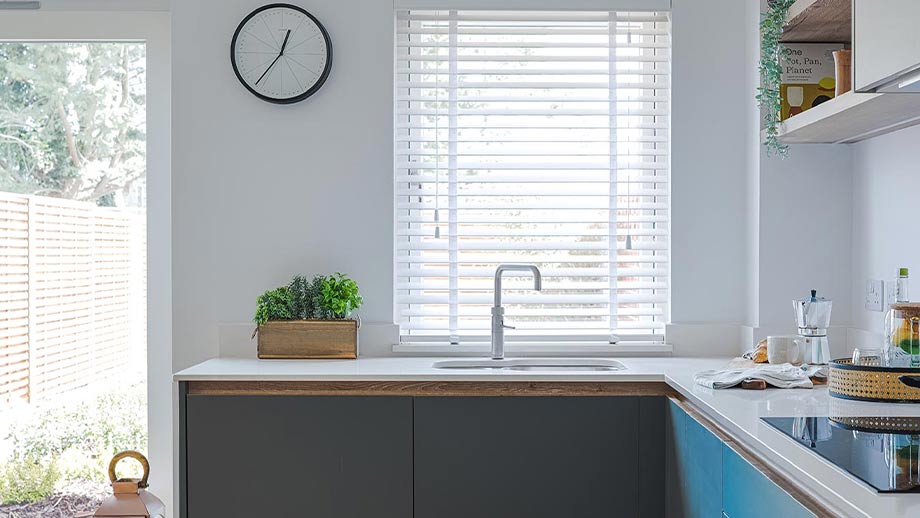 To meet the demands of a busy household, extra wide and deep kitchen drawers were incorporated into the design and our innovative waste solution, the Velabin.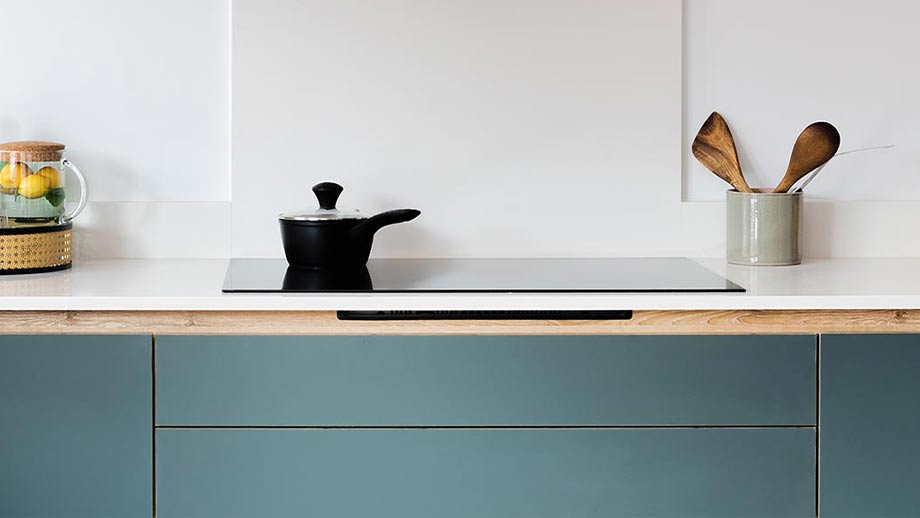 The finished project offers a bespoke scheme that stands apart from other new build kitchens. The minimalistic nature of the handleless doors provides this new build kitchen with a blank canvas, offering flexibility with colours and materials, and the outcome is a new build kitchen that will truly stand the test of time.
Are you ready to meet with your nearest Masterclass Kitchens retailer?
Find your nearest Masterclass Kitchens retailer today and start the journey towards your perfect kitchen.