The trend to mix styles has never been more prominent than with a handleless shaker kitchen.
This design statement combines uber modern handless design with a traditional shaker kitchen, and we love it!
Our brand new range Melrose is a flat slab door with a subtle frame that helps maintain the sleek clean look you come to expect from a modern kitchen. The wide range of painted colours provides the flexibility to create a handleless shaker kitchen with a difference, along with design and storage features that will transform your home.
Why have we introduced H Line Melrose?
Choice is at the heart of everything we do at Masterclass. This handleless shaker kitchen range will allow you to incorporate the sought after, inframe look that blends seamlessly in a contemporary setting. With 27 painted colours, unlimited storage potential and an abundance of handlerail finishes, the choice is truly yours with Melrose.
Could H Line Melrose be the perfect kitchen for you? Here's how to design a handleless shaker kitchen;
Step 1 - Choose your colour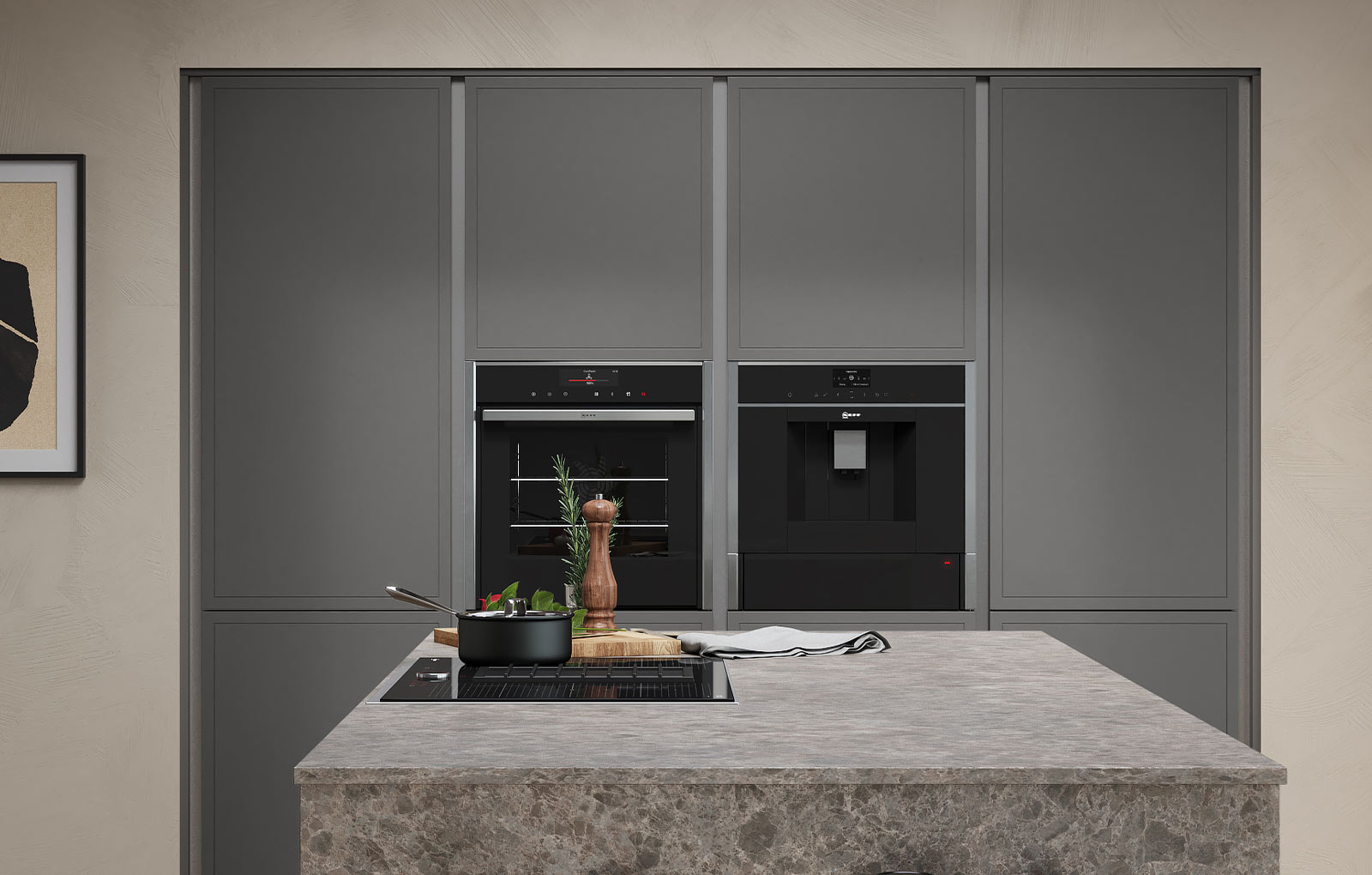 The choice is truly yours with a Masterclass Kitchens. Our Melrose range boasts 27 on trend colours that will elevate any kitchen design. The beauty of a handleless shaker kitchen is you don't need to stick to conventional modern kitchen colours. Tip; to add a homely touch to a modern handleless kitchen, choose one of our warming greys.
Step 2 - Choose your handlerails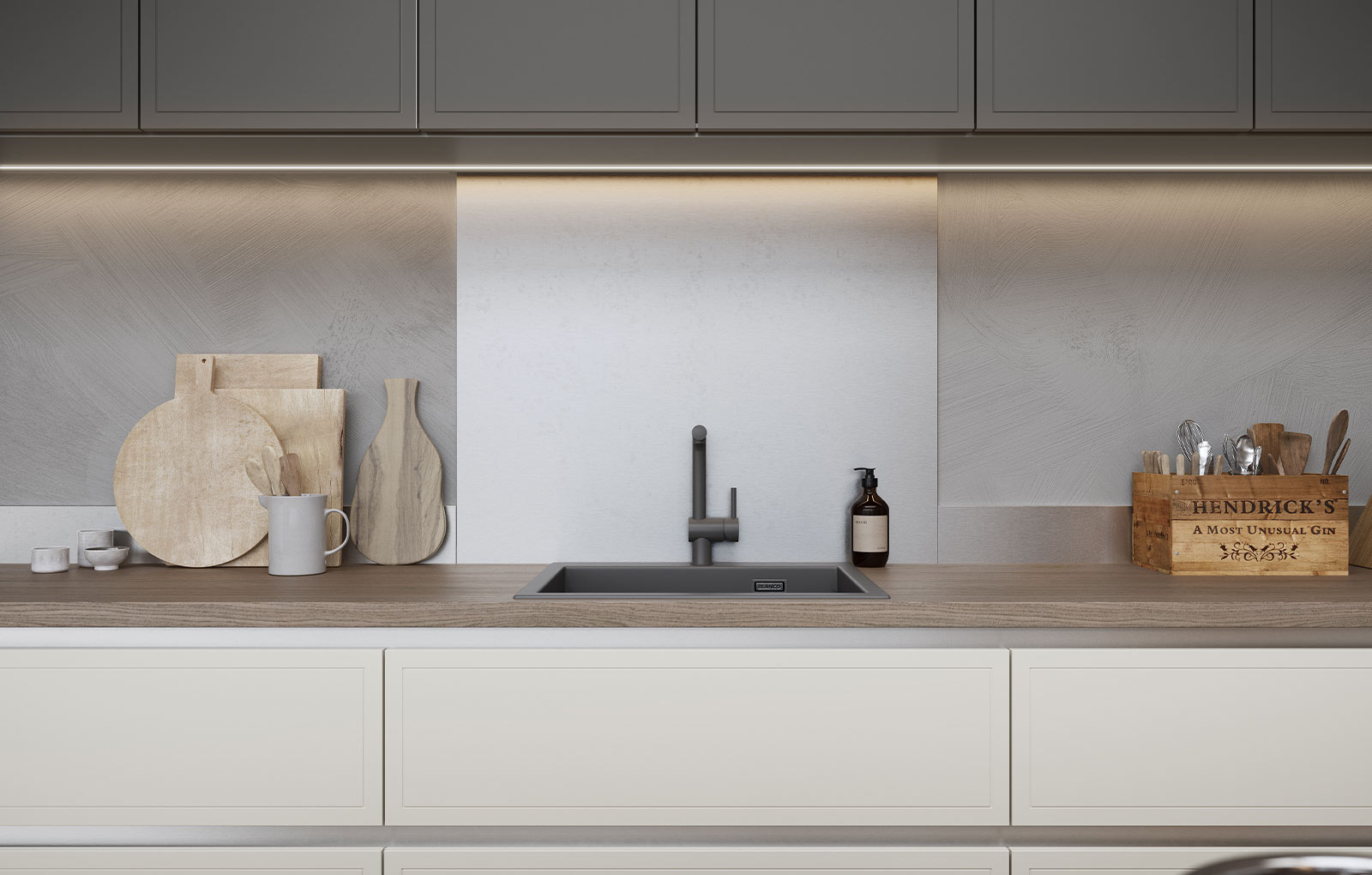 To elevate your kitchen design further you can choose between 33 Handle Rail options, which include:
Choosing a contrasting handlerail accent adds a subtle pop of colour into your handleless shaker kitchen.
Step 3 - Pick your storage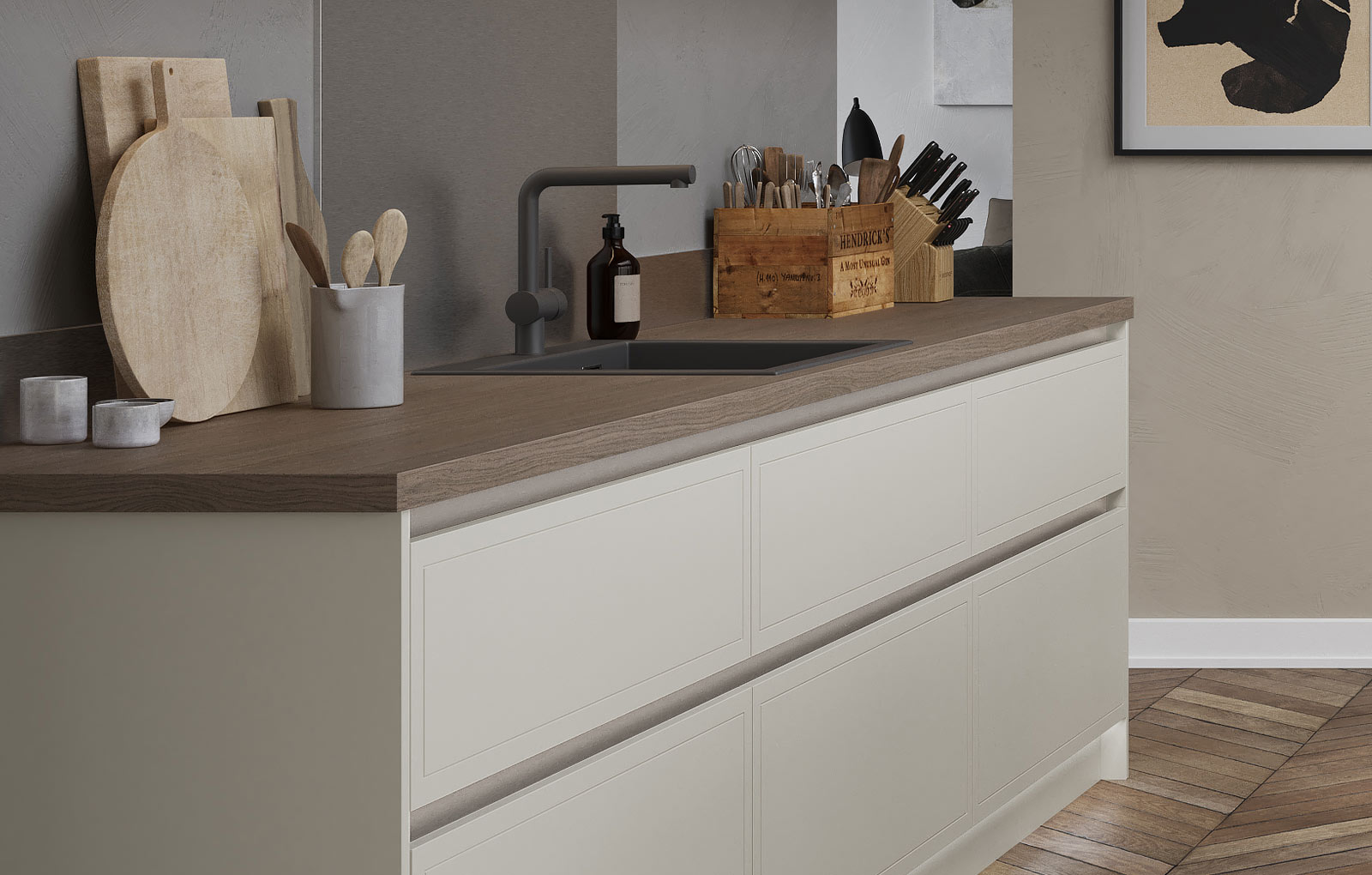 You can keep your handleless shaker kitchen looking sleek with the widest deepest drawers on the market. LineaPlus is the ultimate storage drawer that keeps a modern design streamline with the added benefit of up to 30% more usable storage than the equivalent cupboard.
Step 4 - Finish with design features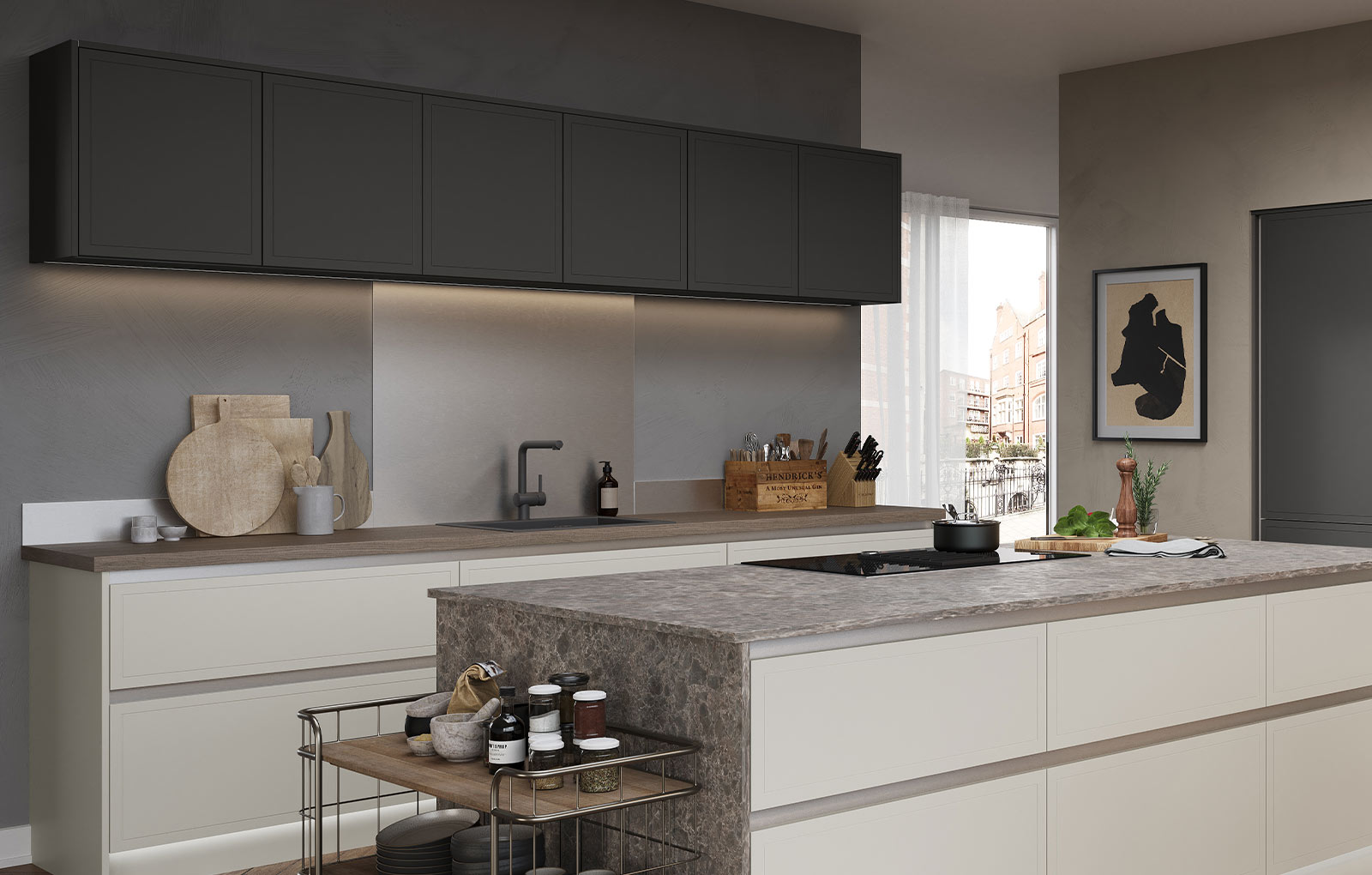 By choosing a handleless shaker kitchen, you no longer need to constrain yourself to one style, mix and match your design features by adding traditional touches usually found in shaker kitchens.Tip; if you would like a design feature that is still practical, opt for open shelving, this affective feature is warm, welcoming and practical, and provides limitless storage possibilities.
Would you love a handleless shaker kitchen in your home?
Then start a conversation with your local Masterclass Kitchens retailer. They have the expertise and experience to design your perfect kitchen.
If you're not ready to talk to us just yet, then start exploring our beautiful new brochures and magazines for advice and inspiration.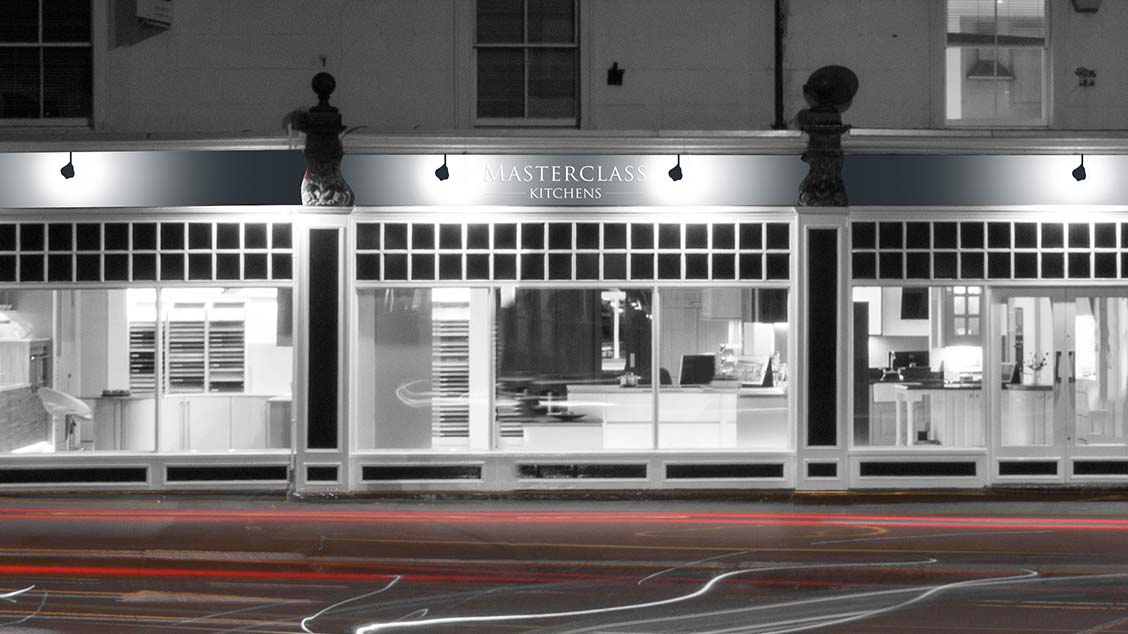 Start your Kitchen Inspiration journey at a Masterclass Kitchens Retailer
Talk to a Masterclass retailer to get your very own kitchen design. Our experts will produce a 3D design and quote based on your dream kitchen wish list.
Find Your Local Retailer