One of the biggest home trends of 2019 is the addition of indoor plants. But with so many options it can be difficult to find which house plants suit your lifestyle. So, we've answered some key questions to help you find the best indoor plants.
What are the health benefits of indoor plants?
Not only do indoor plants look chic in the home, they also come with a whole host of health benefits. This makes them a must-have piece of decor for any home. One of the main benefits of indoor plants is that they improve oxygen levels. They do this through absorbing carbon dioxide and releasing oxygen. Another fantastic benefit is that they clean the air around your home and remove levels of toxic vapours. Some of the best plants for this are Peace Lily, Golden Pothos and English Ivy.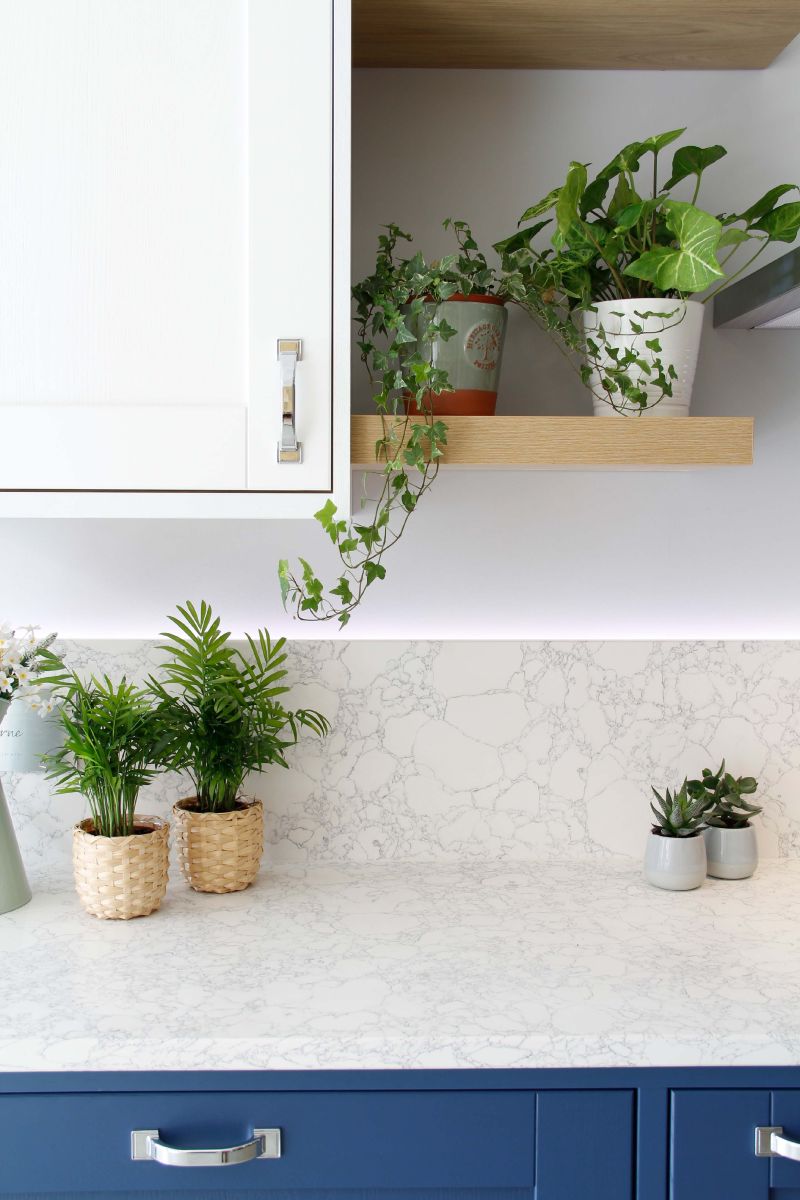 Which house plants work best in the kitchen?
There's a long list of plants that work well in the kitchen. Here are some of our favourites;
Aloe Vera
Peace Lily
Dieffenbachia
English Ivy
Devils Ivy
Chinese Evergreen
African Spear
Try visiting your local garden centre to find indoor house plants that suit your style.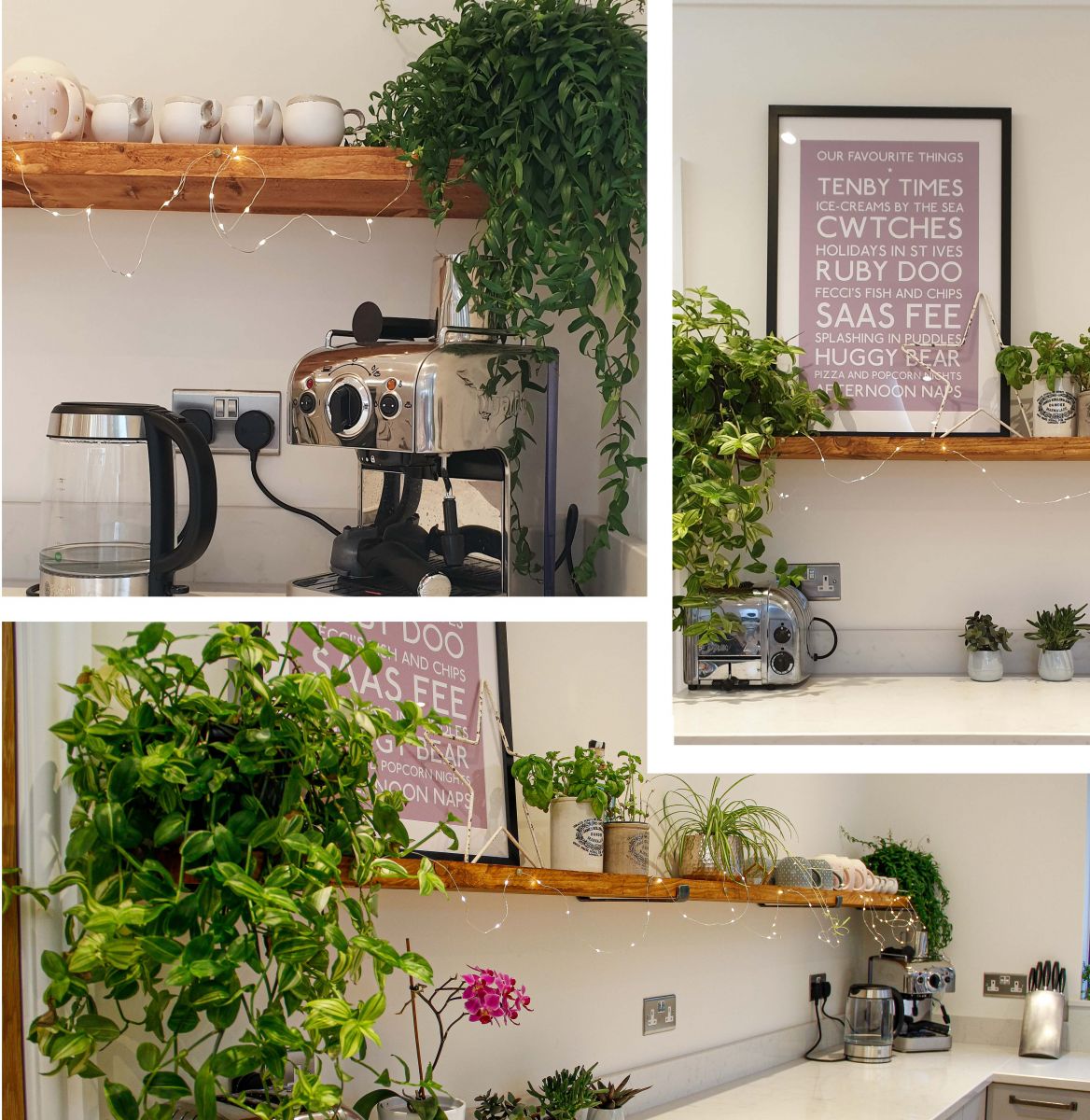 How to create your own kitchen herb garden?
Create fresh herbs at your fingertips and fill your kitchen with wonderful aromas. To ensure your herbs flourish, they need as much natural light as possible. For the best results place them near a south facing window that receives at least 6 hours of sunlight each day. If your kitchen struggles with natural sunlight choose herbs like parsley, thyme and mint. These need less light than other herbs.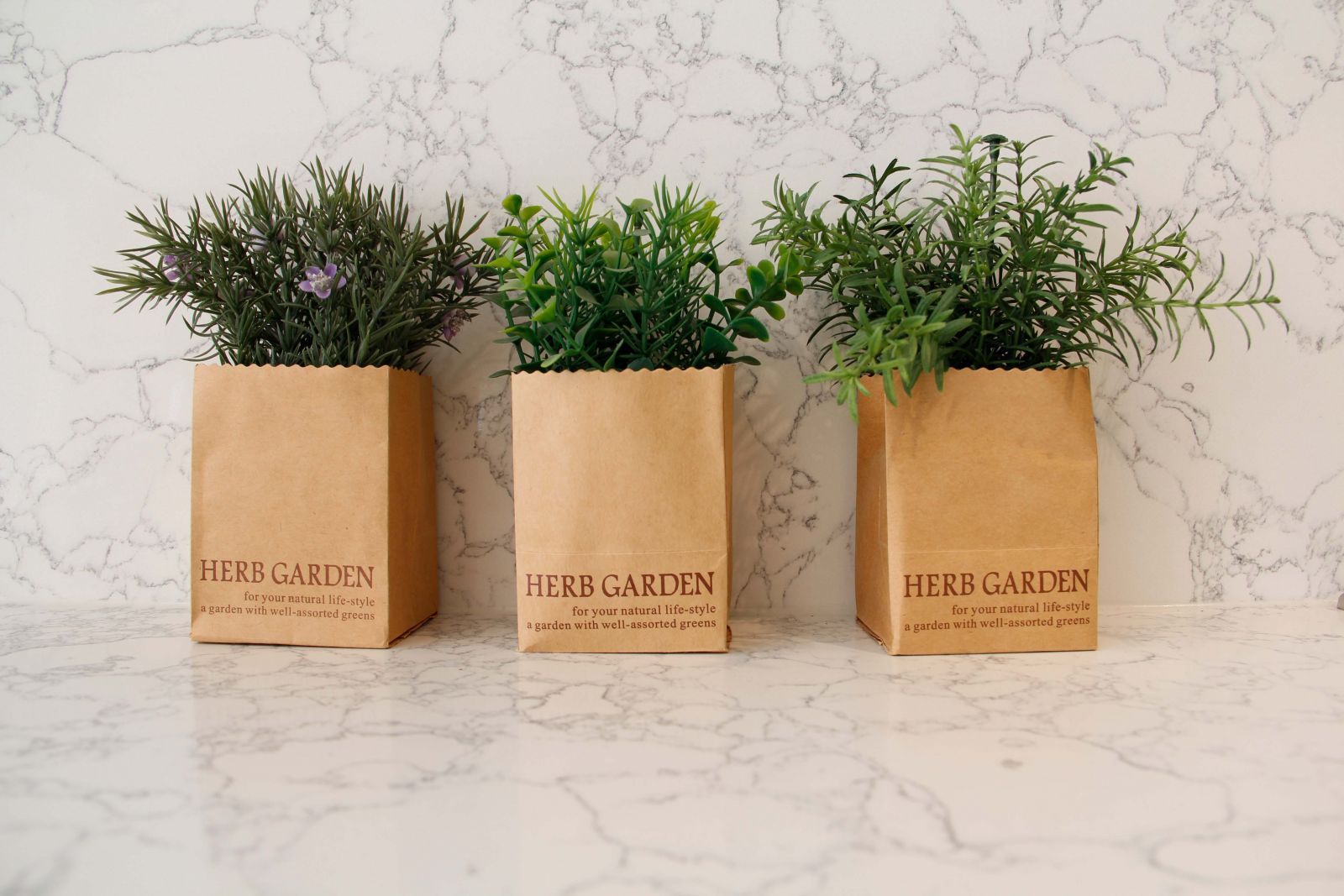 What are the best low maintenance indoor plants?
There are some indoor house plants that don't need too much attention. Cacti and succulents provide a low maintenance option for you to add greenery into your home. These plants are very low maintenance and they love being indoors.
We especially love a series of cacti on an open shelving unit!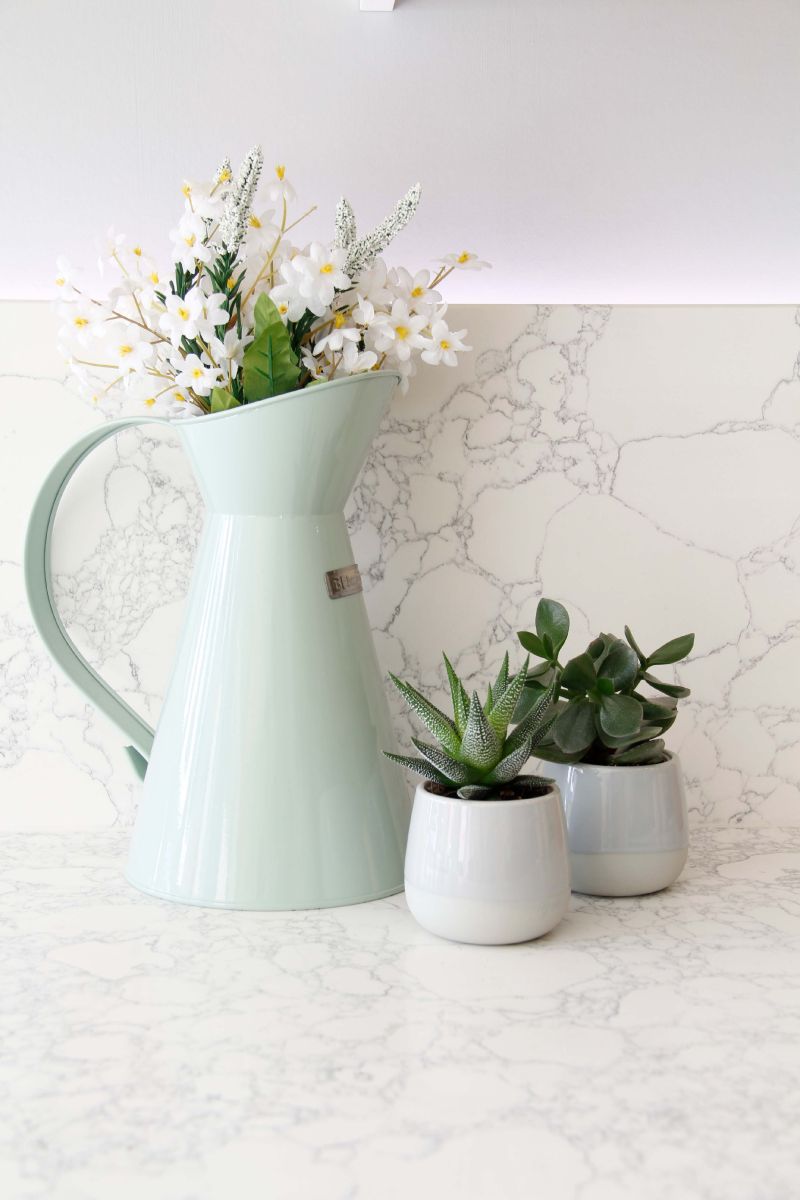 Where to display kitchen plants?
Now that you have some tips to get your green fingers going the next step is where to place all your beautiful indoor plants. The style of open shelving in the kitchen is perfect for displaying all your wonderful plants. This is the ideal place to display you succulents, cacti or to drape some English Ivy. You can also look for worktop corners to place some pretty plants as well as kitchen islands.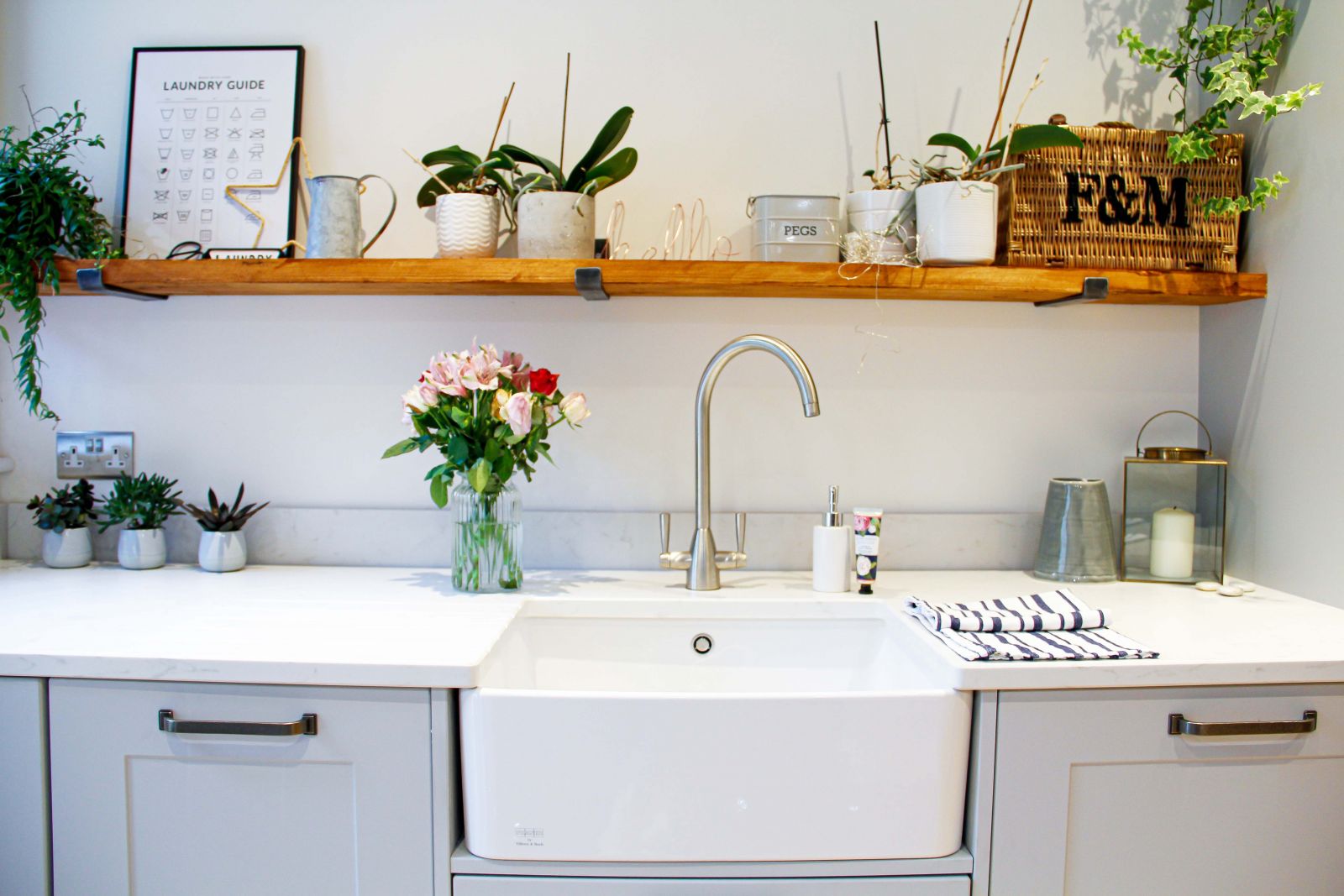 If you have a free corner, why not add a tall plant? If you haven't got a large indoor plant that's quite got the height, place the pot on a wooden stool to create that Scandi look we all love.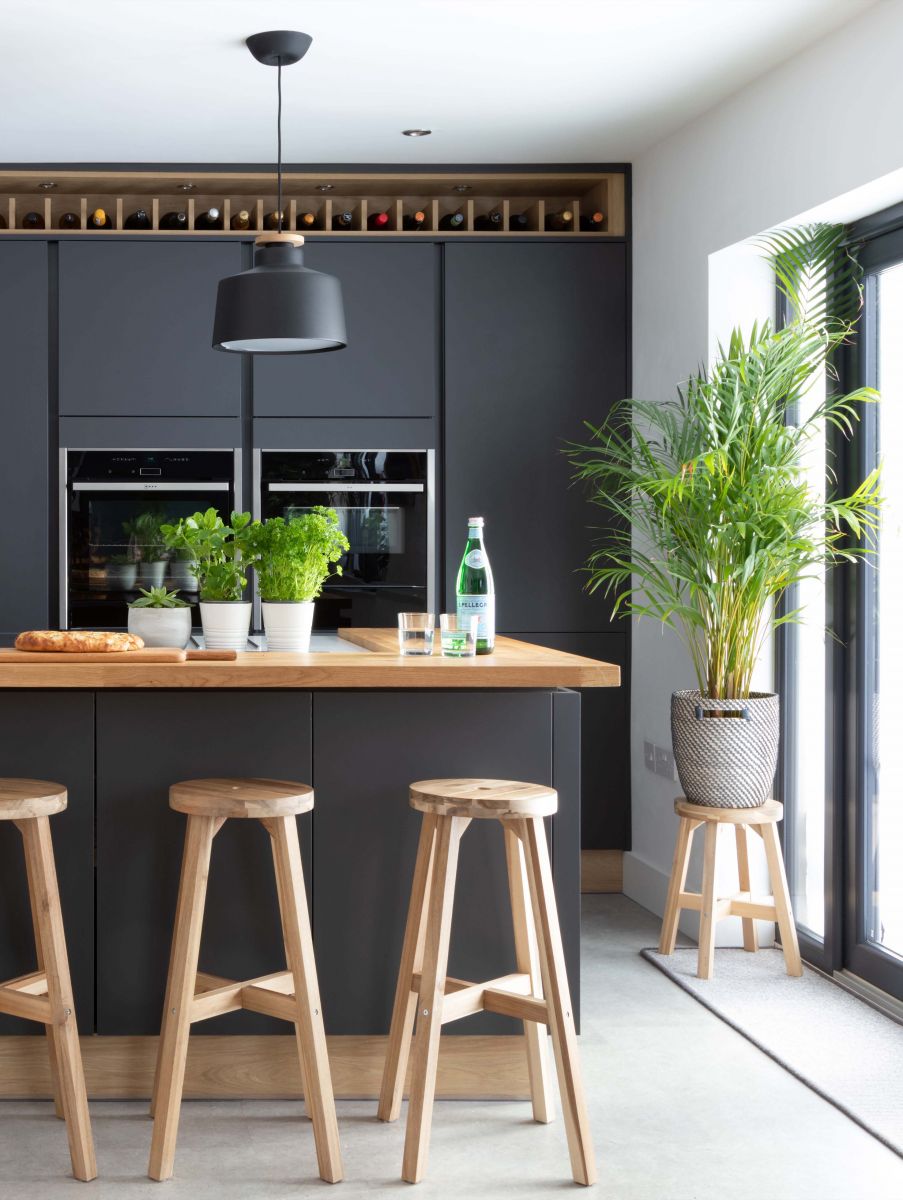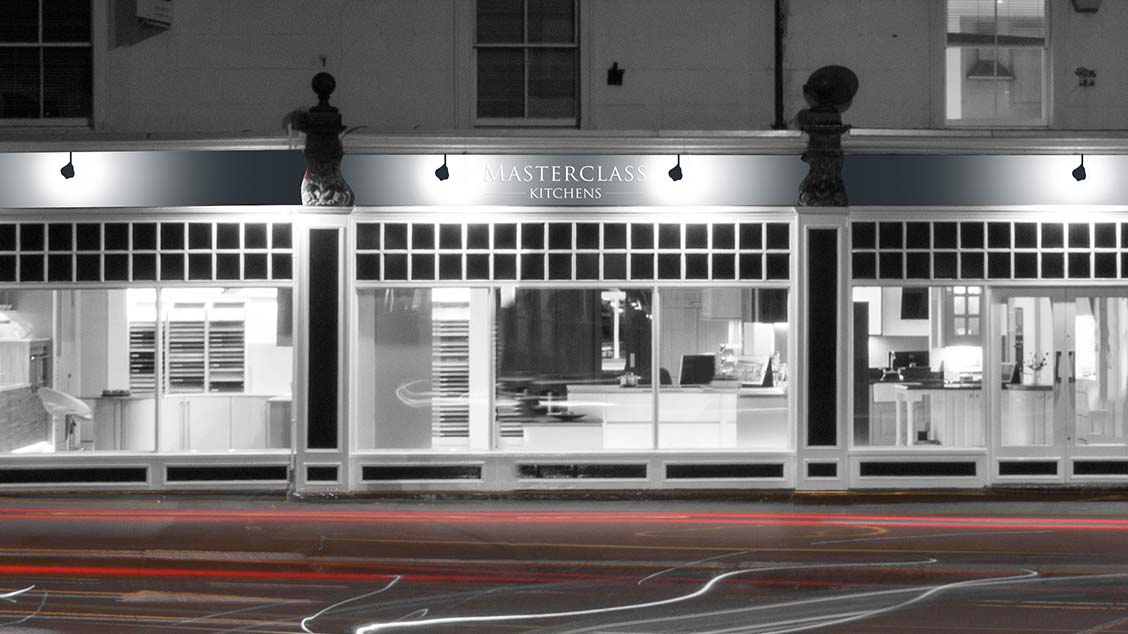 Start your Kitchen Inspiration journey at a Masterclass Kitchens Retailer
Talk to a Masterclass retailer to get your very own kitchen design. Our experts will produce a 3D design and quote based on your dream kitchen wish list.
Find Your Local Retailer