Some of the small kitchens our retailers create have very grand designs and colours. Regardless of the size of your kitchen you can incorporate clever design features and colours into your painted kitchen cabinets to give the illusion of a larger space. Our small kitchen colour ideas are modern and charming but still practical and functional.
Here are our top colour ideas for small kitchens;
Light Greys and Whites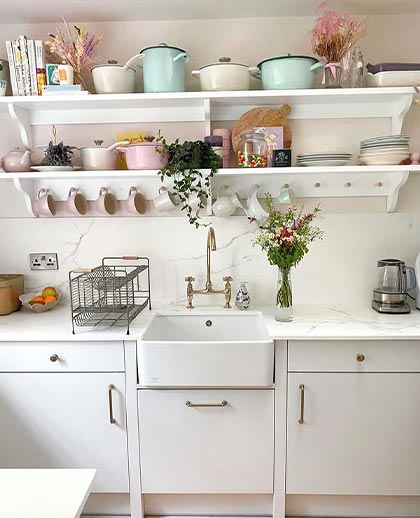 Using several shades of light colours can really compliment a smaller kitchen. A combination of light greys and white can enhance the space and create a clutter free kitchen with a bright and airy feel, making even the smallest of kitchens appear spacious. Whether you opt for our painted kitchen cabinets, silk or gloss cabinets, our palette of beautiful neutral and light shades, such as white, ivory, light grey and heritage grey, can offer you a choice of kitchen colour ideas for small kitchens.
Gloss finishes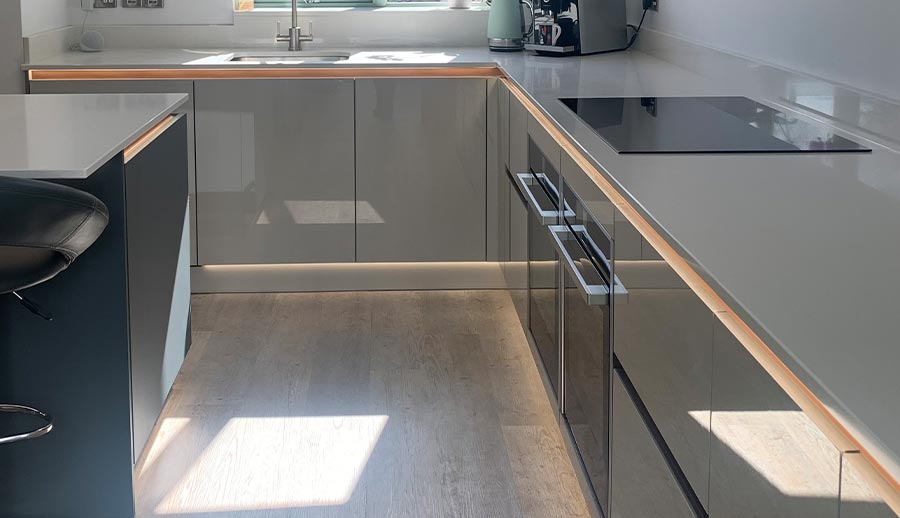 Gloss kitchens are famed for their chic and sophisticated style with a shiny varnish finish to the kitchen cabinets. This modern style showcases a clean and reflective surface to the cabinets. This reflective sheen is perfect for bouncing light through your kitchen which gives it a lighter and larger feel. Choose from our elegant palette of neutral colours.
Accent colours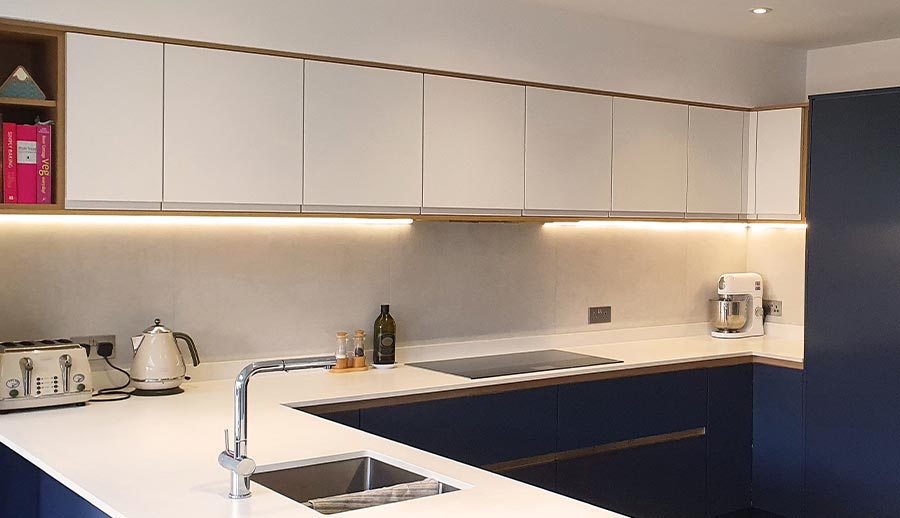 This is a brilliant way to incorporate bold and potentially dark kitchen colour ideas for small kitchens without making the space look pokey. By adding your preferred colour choice, like a dark blue or purple to just a few cabinets in your kitchen, rather than all of them, you can create a beautiful two toned design as well as being able to add in your chosen colour. Complimenting this darker accent colour with a brighter colour, like white or light grey, enables you to have your ideal colour choice but without making the space look smaller. Pairing our Windsor blue with white for example would give your kitchen that royal feel with the blue, but the white would lift the space and encourage a brighter kitchen.
Mirrored splash backs and plinths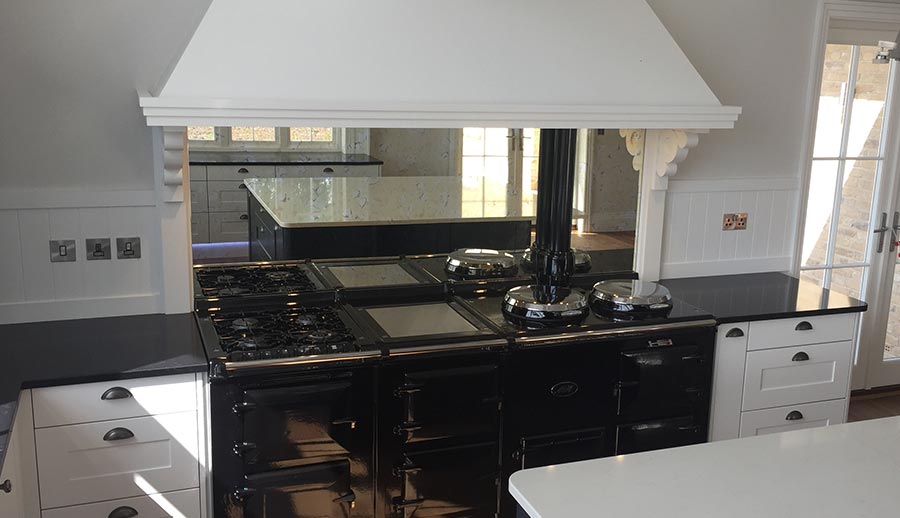 It is common knowledge that mirrors can make a space feel bigger. So why not add this concept to a small kitchen design. You could consider incorporating mirror finishes into your splashback or beneath your cabinets with a mirrored plinth. These will give the illusion of more space and therefore give your kitchen a larger feel.
Warming tones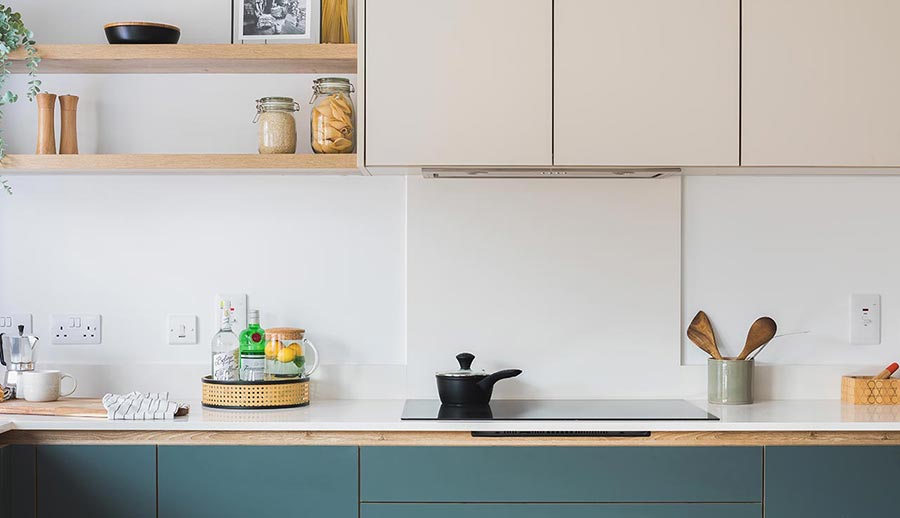 Even in small kitchens, you have the option to cleverly pair certain colours together that can still create an open and airy space. These colours work well if they have a warmer tone such as Farringdon Grey and Highland Stone. If you prefer something a little more textured you could opt for white painted kitchen cabinets with Madoc Mayfield Oak, a wood effect kitchen cabinet door finish. Or opt for a single colour finish to your kitchen to keep it clean and crisp such as Stone Grey or Highland Stone.
If you'd like to discuss you kitchen colour ideas for small kitchens in more detail, you can find your nearest Masterclass Kitchens retailer and get in touch with them to begin your new kitchen journey.