Bench seating ideas that will set your kitchen apart from the rest
Is it time to rethink the traditional table and chairs combination? Banquette seating is an elegant and cosy alternative that works in all kitchens whether large or small, modern or classic.
At Masterclass Kitchens, we have a wide range of products to create the perfect bench seating for your home.
What are the advantages of bench seating?
Bench seating is more than a style statement; it comes with multiple benefits! If you have a smaller space, banquette seating is a fabulous space-saver as it can snuggly fit into any corner of your home. Chairs can often take up a lot of space, and it can be a struggle to add more seating – especially when you're hosting a diner party. But, with bench seating, you can benefit from more seating, making it the perfect option for anyone who loves to host or has a busy family lifestyle.
Banquette seating also benefits from additional kitchen storage; therefore, items you don't need regularly can be neatly kept in the bench seating.
Let us show you some beautiful bench seating examples, all designed and installed by Masterclass Kitchens retailer...
Traditional bench seating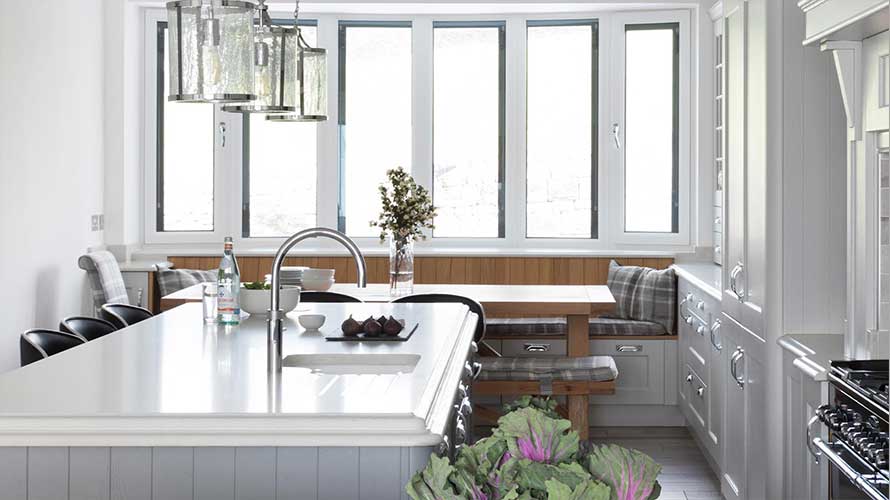 Ashbourne Dust Grey and Light Grey, designed by AKA Interiors in Leeds
The Stringwell family wanted a large open kitchen to accommodate regular family gatherings, so they opted for traditional bench seating in their bay window. They chose our classic range Ashbourne with our Portland Oak cabinets and bespoke oak tops.
Modern bench seating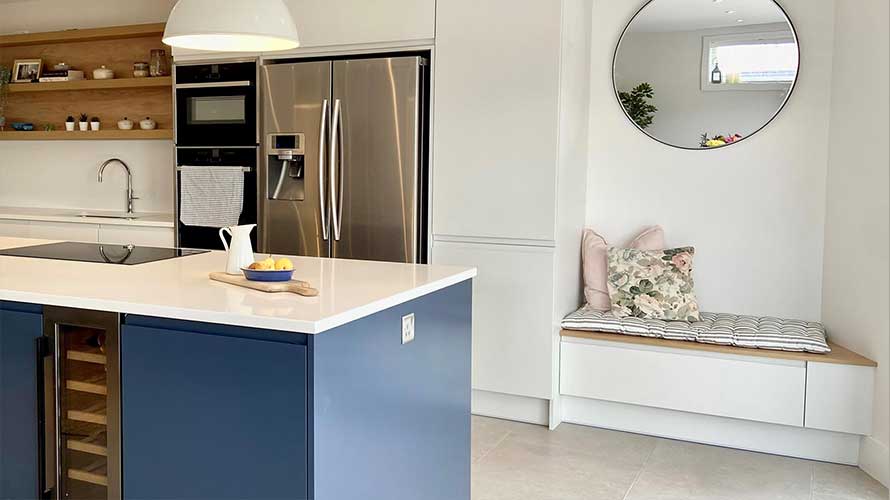 Roma Oxford Blue and Scots Grey with Portland Oak
To complete this modern kitchen look, the homeowner wanted a space in the kitchen to relax and enjoy watching the garden. This a great example of how speaking to a designer about your needs and lifestyle ensures your kitchen is uniquely designed for you and your family.
Open plan bench seating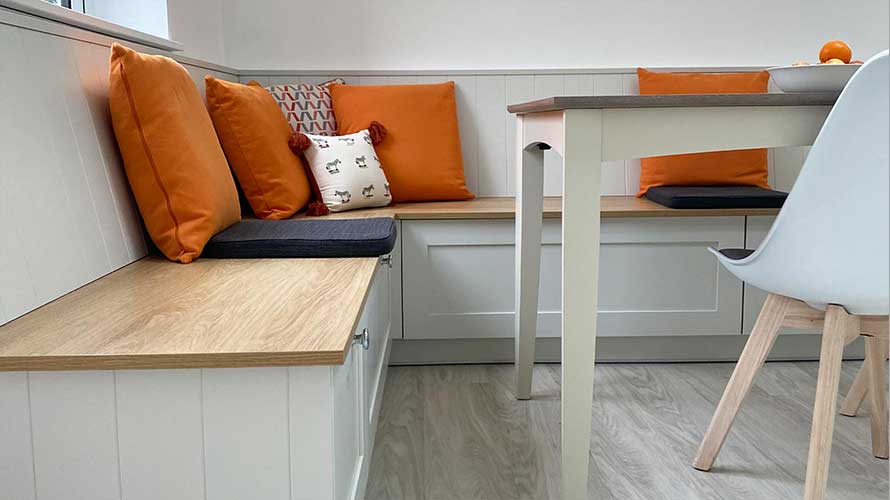 Hardwick Scots Grey, designed by Sigma 3 Kitchens in Cardiff
The bench seating in this large open plan space adds warmth and cosy touch. If you have a grey colour scheme in your kitchen, adding pops of colour in cushions is a fantastic way to incorporate your personality and to make it an inviting place to sit and relax.
Boot Room with bench seating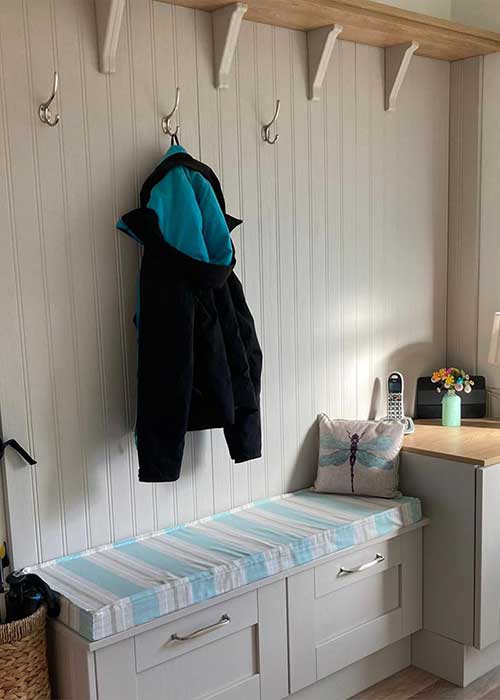 Wimbourne Hertiage Grey with Madoc Portland Oak, designed by Counter Interiors in York
The boot room is a beloved feature that looks beautiful in an entrance hall or a utility room. The bench seating provides space for families to get ready before leaving or entering the home and storage space for all your hats and scarves.
Kitchen island with bench seating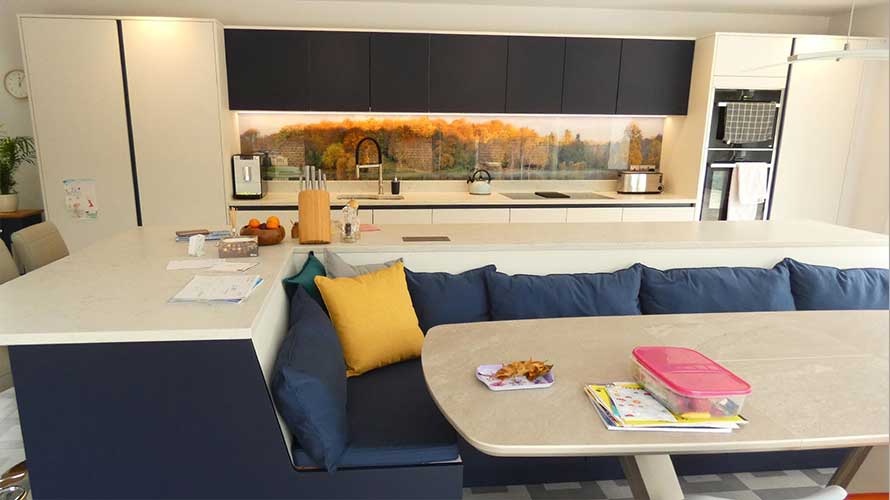 H Line Sutton Scots Grey and Inkwell, designed by Knees Home and Electrical in Wiltshire
Are you looking for an island with a difference? This kitchen designed by Knees Home and Electrical combines the kitchen island and seating area to create a stand-out feature, with a large banquette seating and tall seating to suit any situation.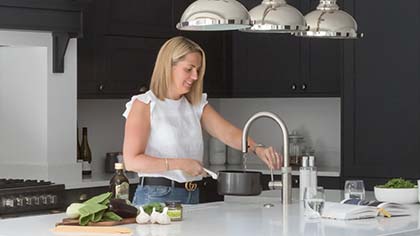 Get expert kitchen advice from our retailers
Find your local retailer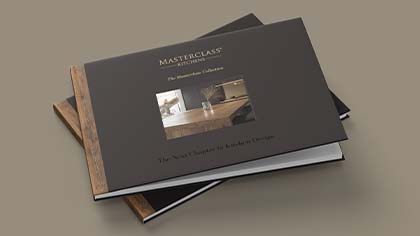 Are you looking for some more inspiration?
Explore our brochures