Do you want the clean lines and modern design of a true handleless kitchen in your home, but don't know where to start? We have compiled four handleless kitchen ideas, tips and designs below to give you some inspiration and advice.
1. Mix and match your scheme
Are you feeling brave enough to create a bold design statement in your kitchen? If so, you can achieve this by mixing and matching two (or even three!) contrasting or complementary tones.
Here are some of our favourite handleless colour and texture combinations: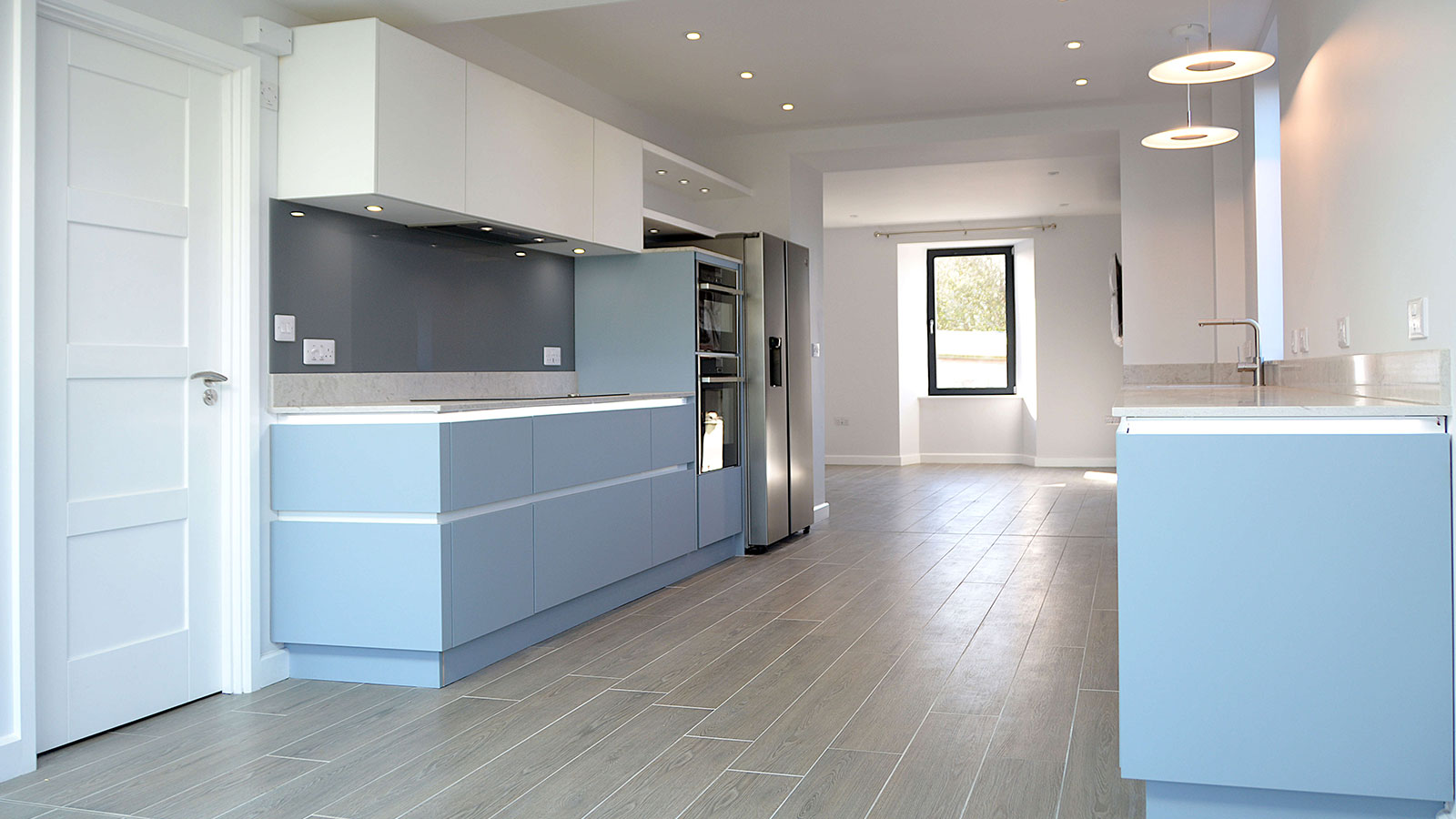 Light blue and white handleless kitchen with a coastal feel: H Line Sutton in Coastal Mist and White by Now Kitchens in Helston, Cornwall.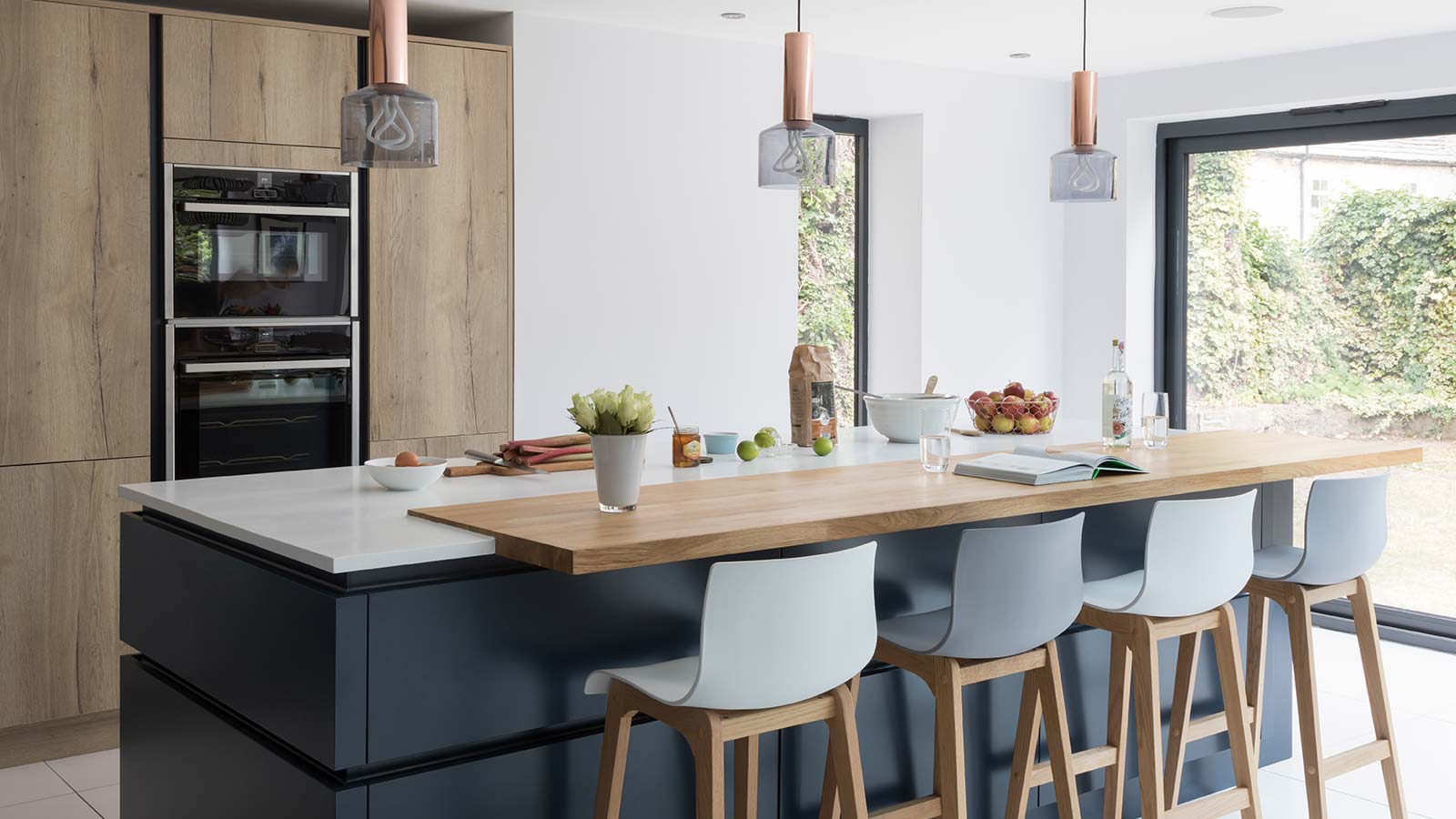 A dark navy blue coupled with Oak works really well in a handleless kitchen. Pictured above is H Line Hampton in Oxford Blue and Mayfield Oak by Counter Interiors in York.
2. Personalise with your handle rail
Add another dimension to you handleless kitchen with a contrasting handle rail. We have a selection of 30 handle rail colours that will allow you to truly personalise your design.
Here are some of our favourite combinations: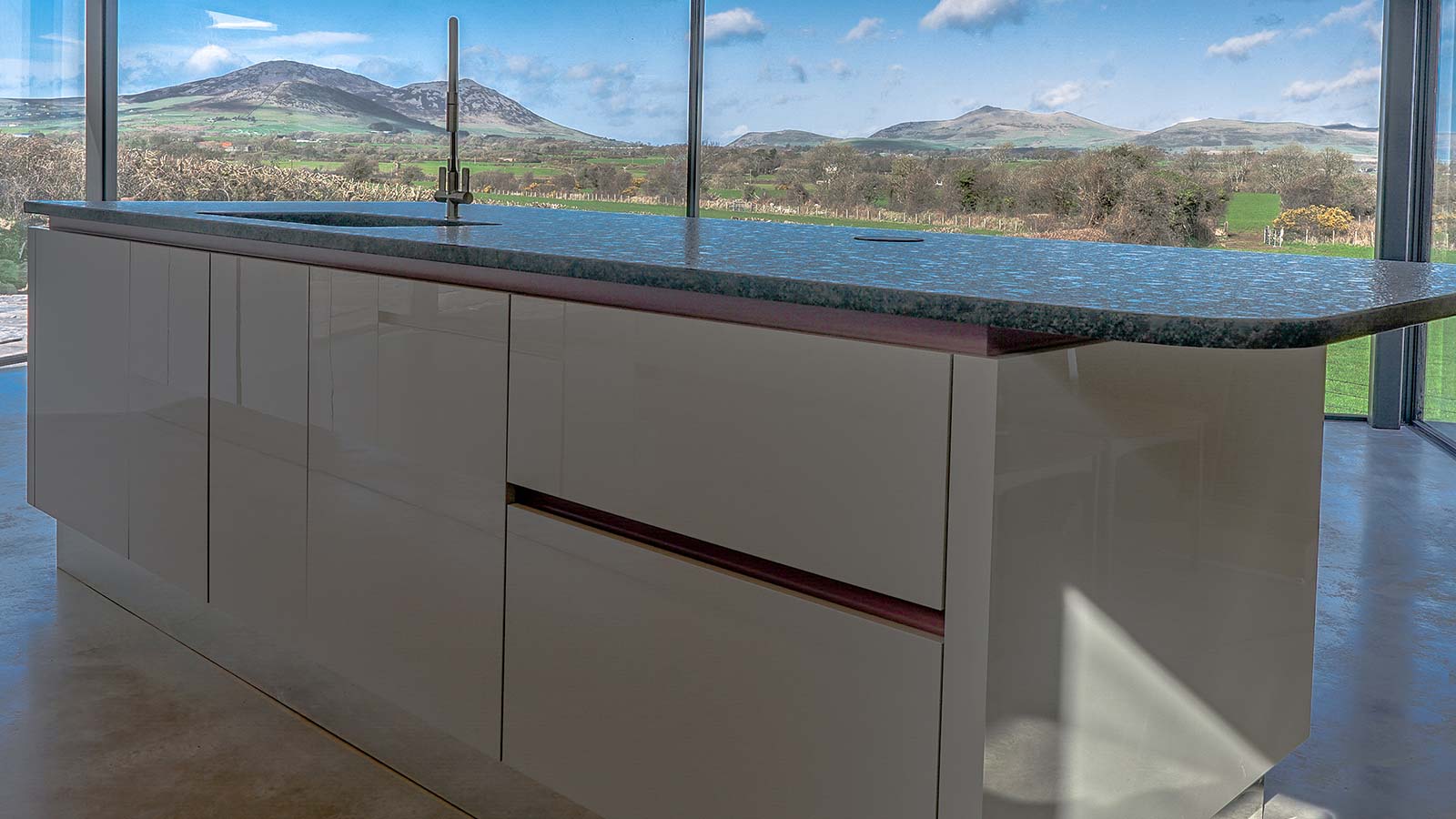 Be bold and go for a pink handle rail. Pictured above is our Vintage Rose handle rail, featured in our H Line Lumina gloss range, designed and installed by Huws Gray Kitchens in Dyffryn.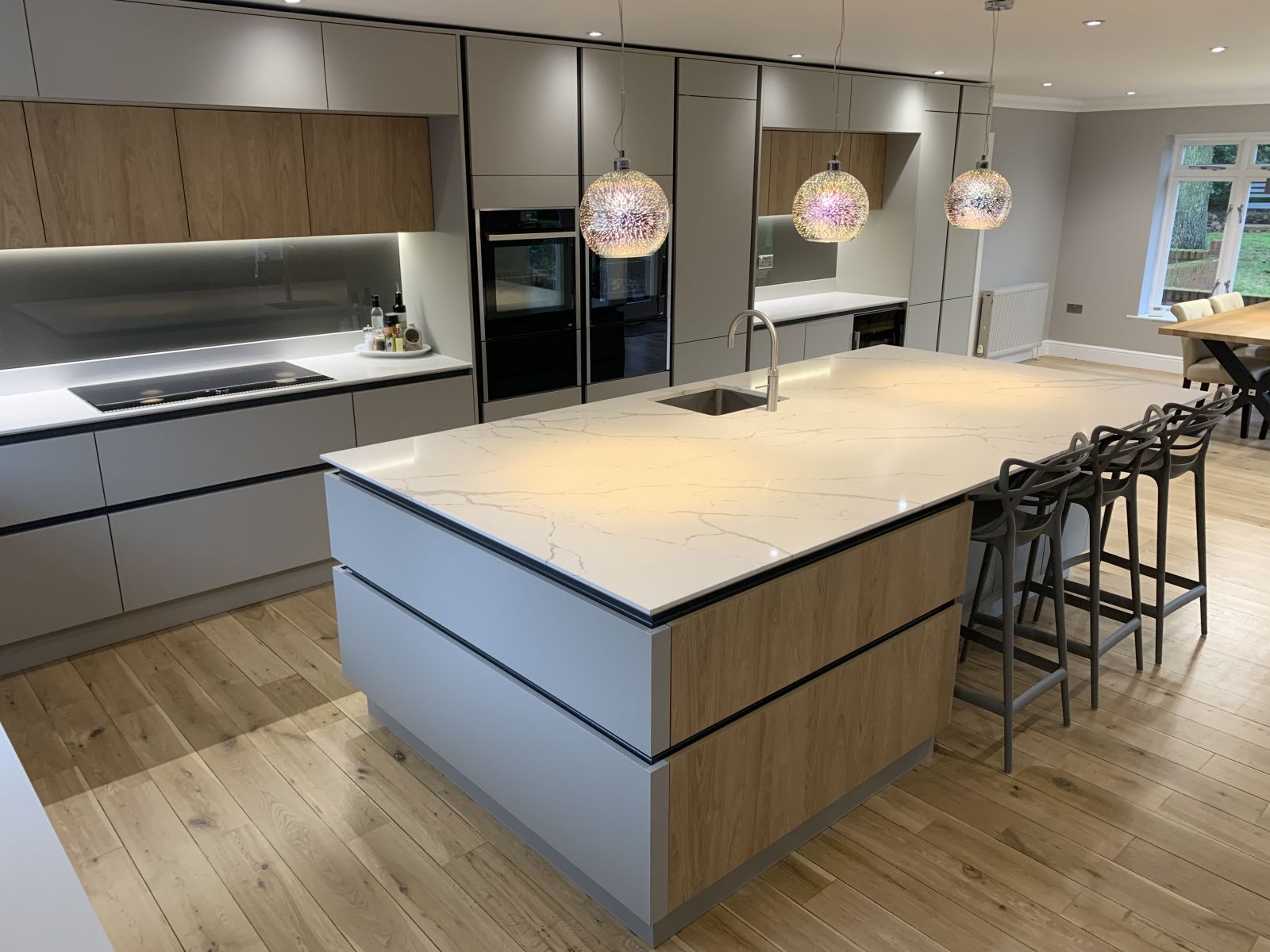 A dark grey, graphite handle rail contrasts perfectly with a light grey and oak kitchen. Pictured above is our H Line Sutton range in Farringdon Grey and Madoc Portland Oak, designed and installed by KBB East Anglia.
3. Make a statement with extra wide drawers
Our LineaPlus drawers are available up to 2 meters wide – which makes them not only practical, but also incredibly stylish in a handleless kitchen, adding a sleek look.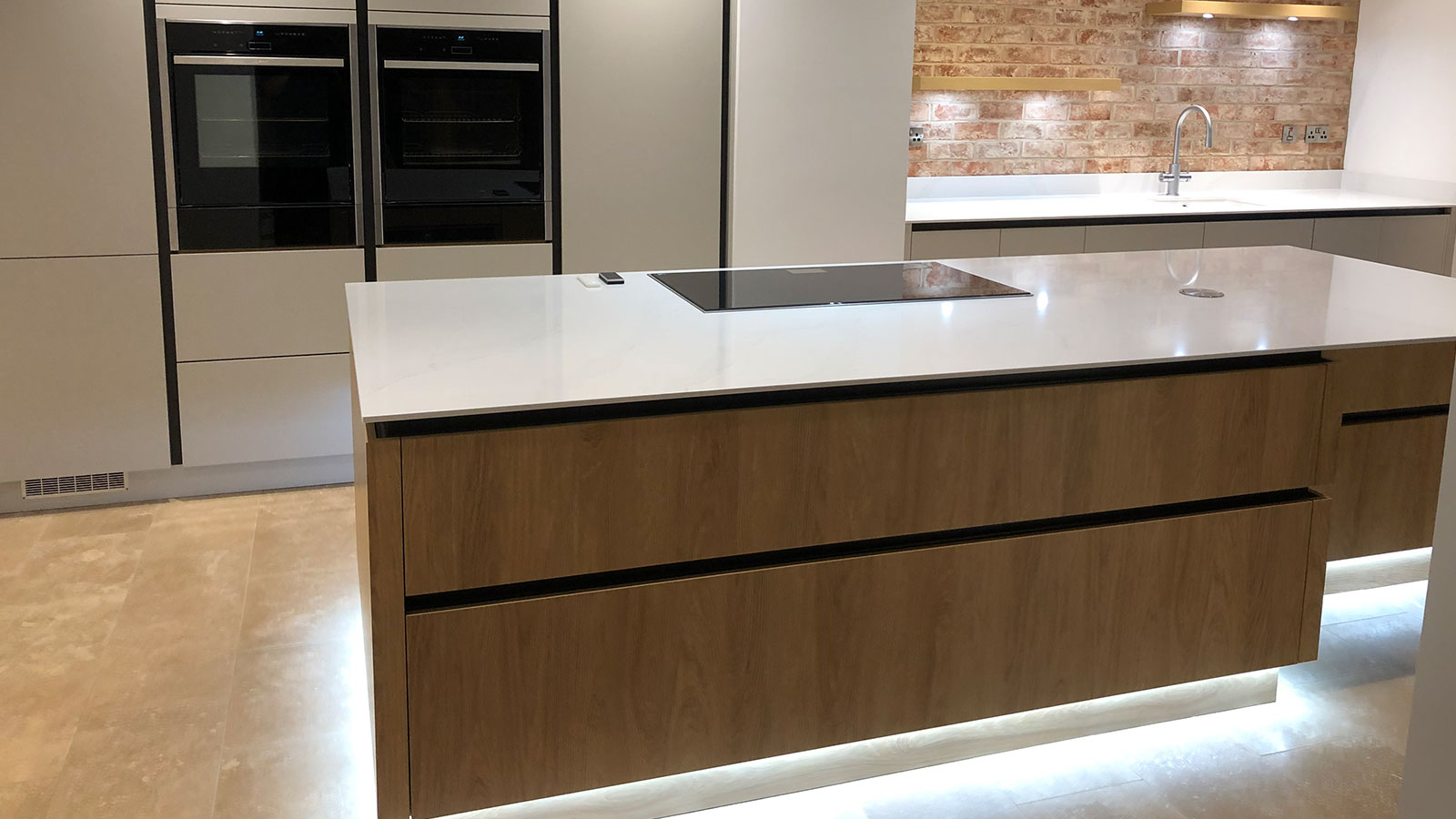 Our LineaPlus drawers featured in a kitchen designed and installed by ASE Kitchens in Ludlow. The range featured is H Hampton in Highland Stone with H Line Madoc Border Oak.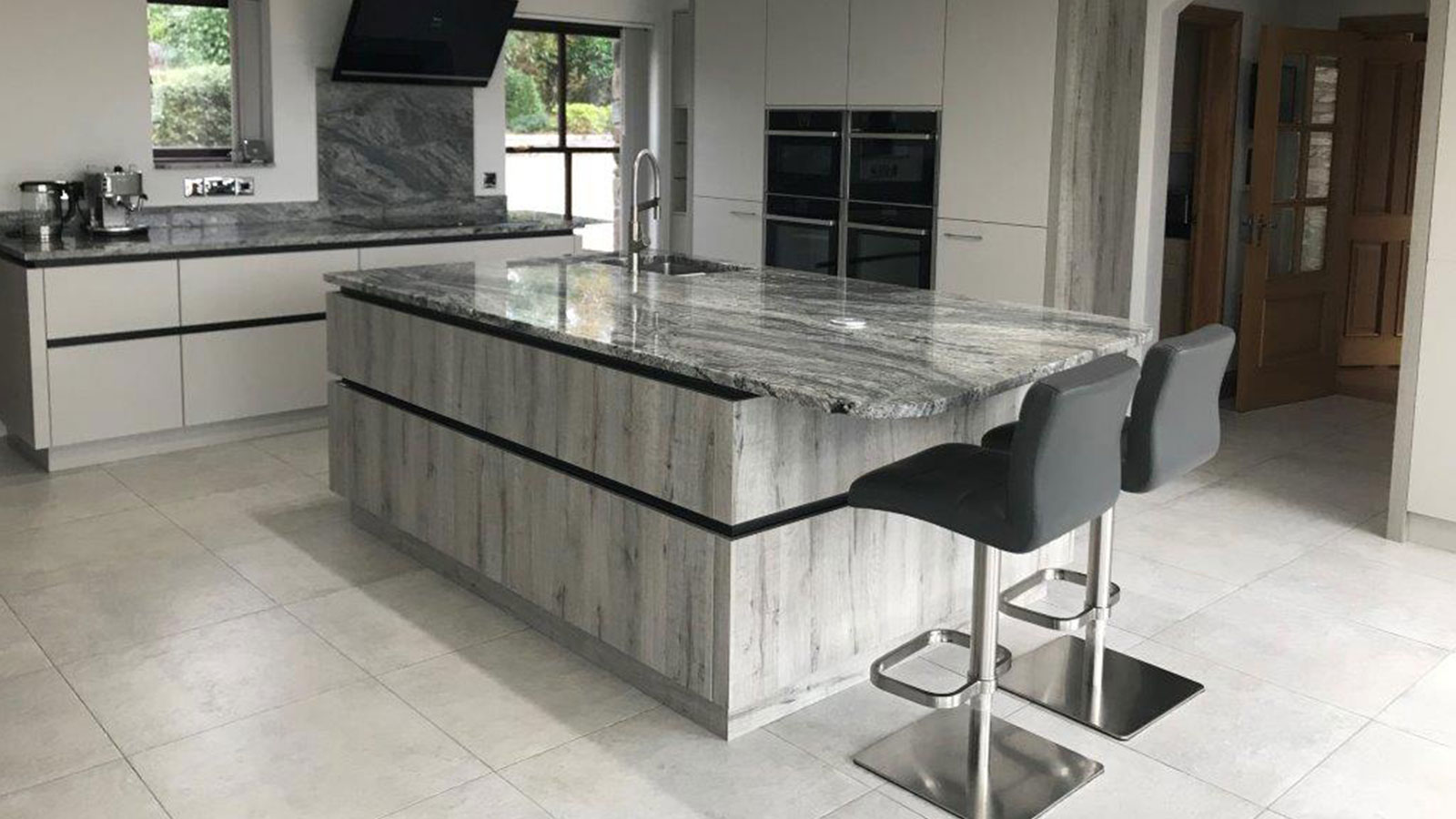 Picuted above are our LineaPlus drawers in Madoc Border Oak, designed and installed by Ratford Bridge Kitchens in Haverfordwest.
5. Embrace open plan living
Handleless kitchens are perfect for open plan living. So if you have the space or are planning on extending or knocking down walls, a handleless design is perfect for you.
Here are some inspirational examples of our customers open plan spaces with handleless kitchens: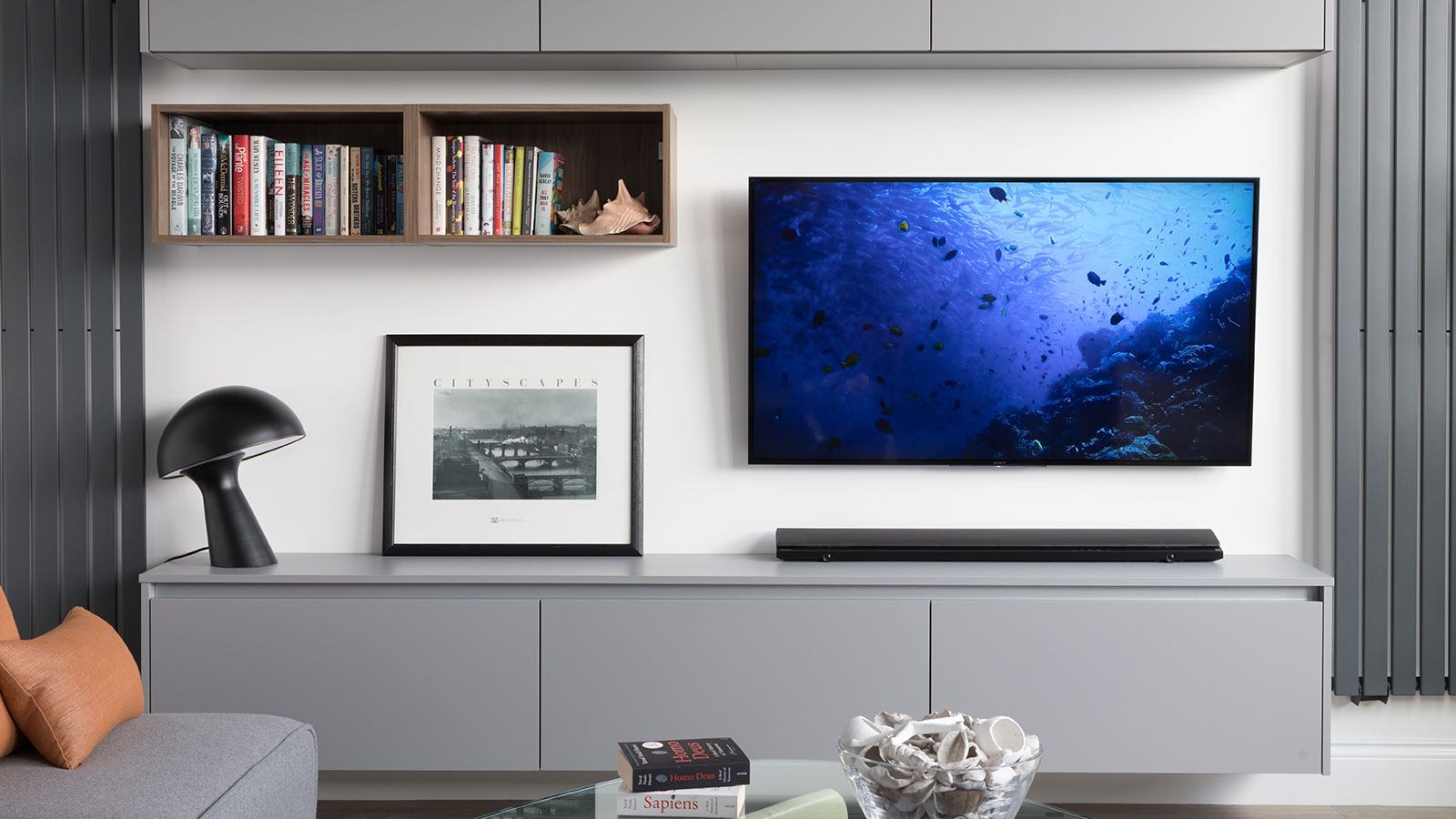 Create a media unit in your open plan kitchen - just like Counter Interiors in York did for their happy customer. The range featured is H Line Sutton in Dust Grey.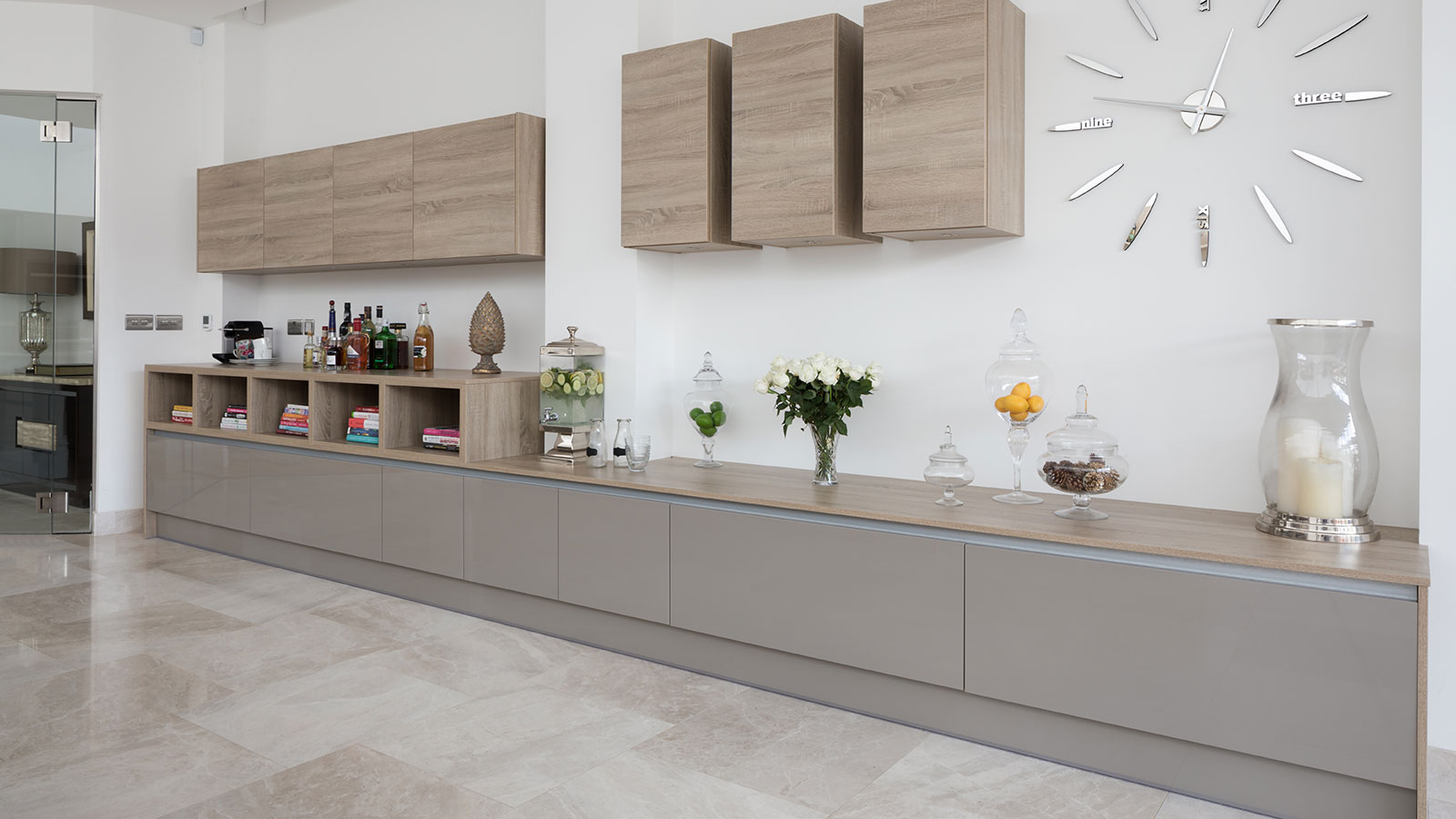 Create a run of handleless units in your open plan kitchen for additional storage. Pictured above is our H Line Lumina range, designed and installed by Sigma 3 Kitchens in Cardiff.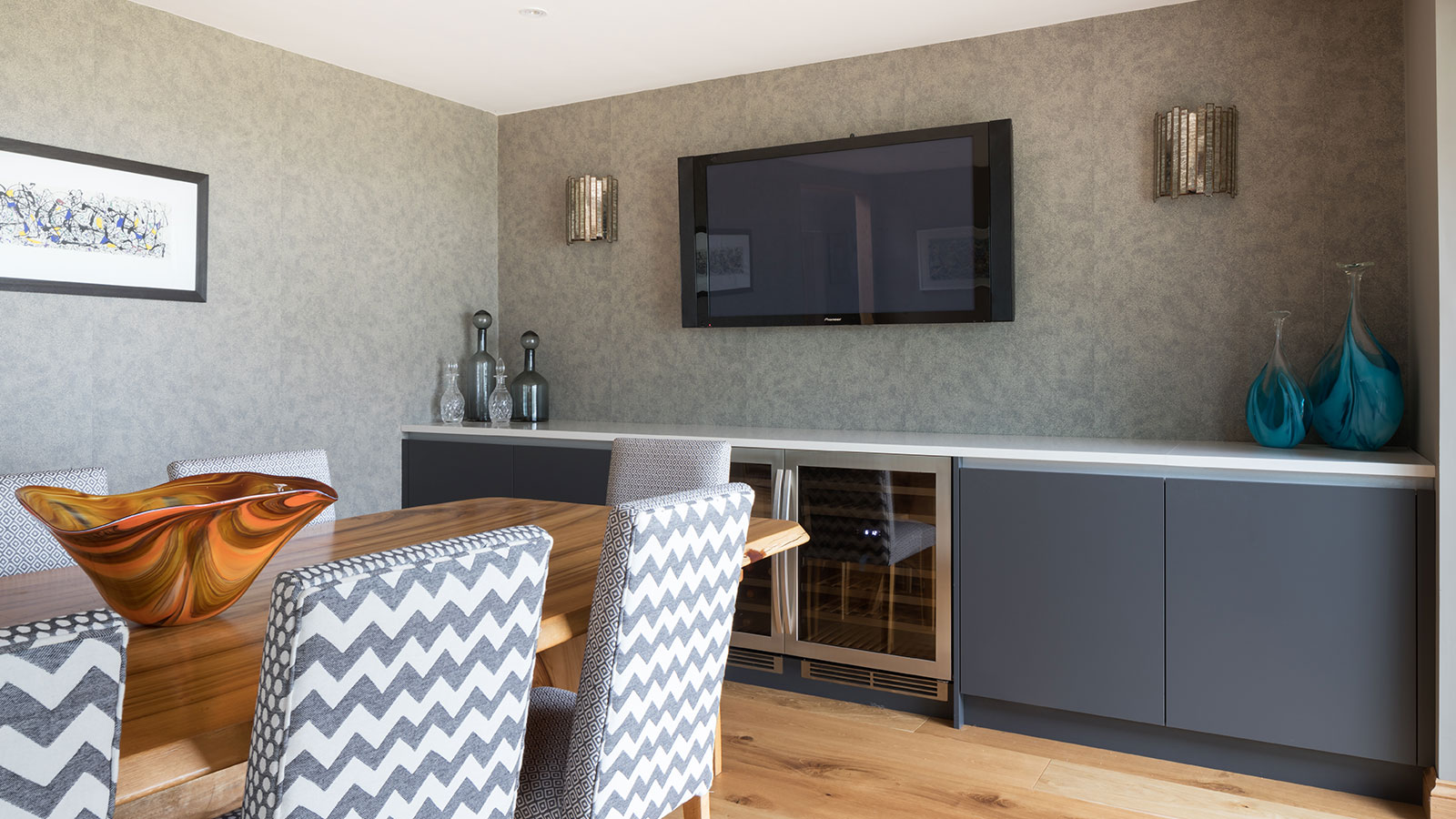 Include some handleless units with a wine fridge and television in your dining area - perfect for entertaining guests. Designed by Nailsea Electrical in Bristol.
Are you looking for more ideas & inspiration?
Then take a look at more of our latest blog posts: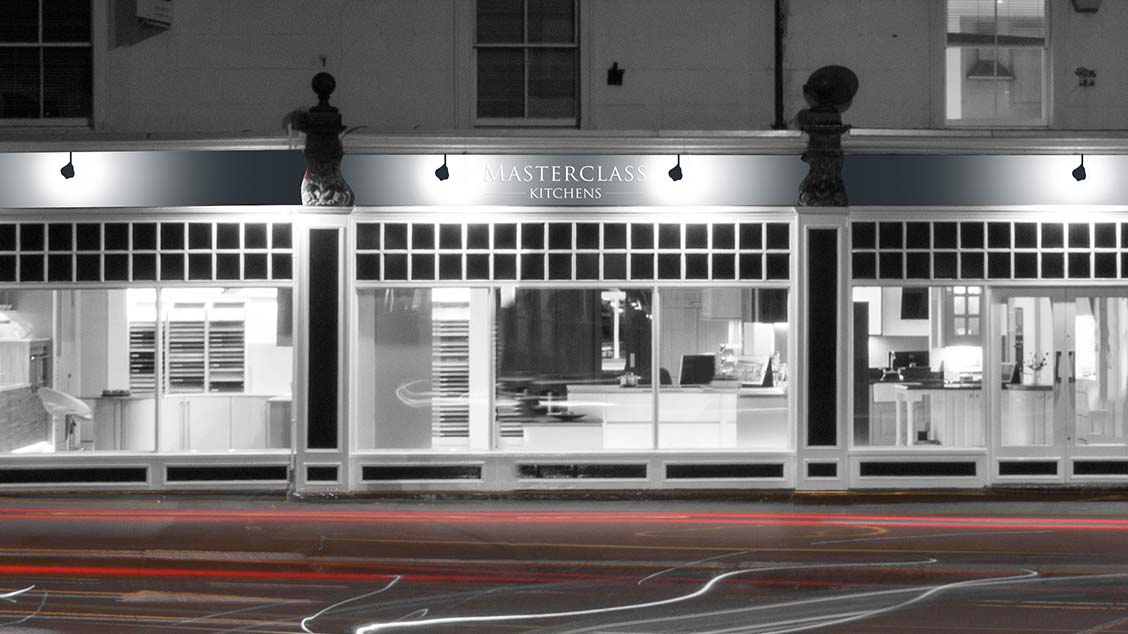 Start your Kitchen Inspiration journey at a Masterclass Kitchens Retailer
Talk to a Masterclass retailer to get your very own kitchen design. Our experts will produce a 3D design and quote based on your dream kitchen wish list.
Find Your Local Retailer