Dinner Parties: Socialite Secrets for Hosting a Feast
Published on 07 Aug 2023
No matter whether you dine with high-society families, glamorous celebrities or simply old friends, everyone loves a memorable dinner party. A feast and fantastic company go a long way.
Indeed, history's best dinner parties live on decades later, from the Rothschilds' surrealist black-tie events featuring Salvador Dali to Diddy's modern-day Gatsby affairs in the Hamptons.
When you try, though, do you forget ingredients, greet visitors with bread sauce in your hair and spend your entire evening meal panicking over something burning in the oven? It happens.
Fortunately, organising a banquet that everyone enjoys is easy once you understand four simple tricks that both socialites and scientists endorse, as you will discover in today's article.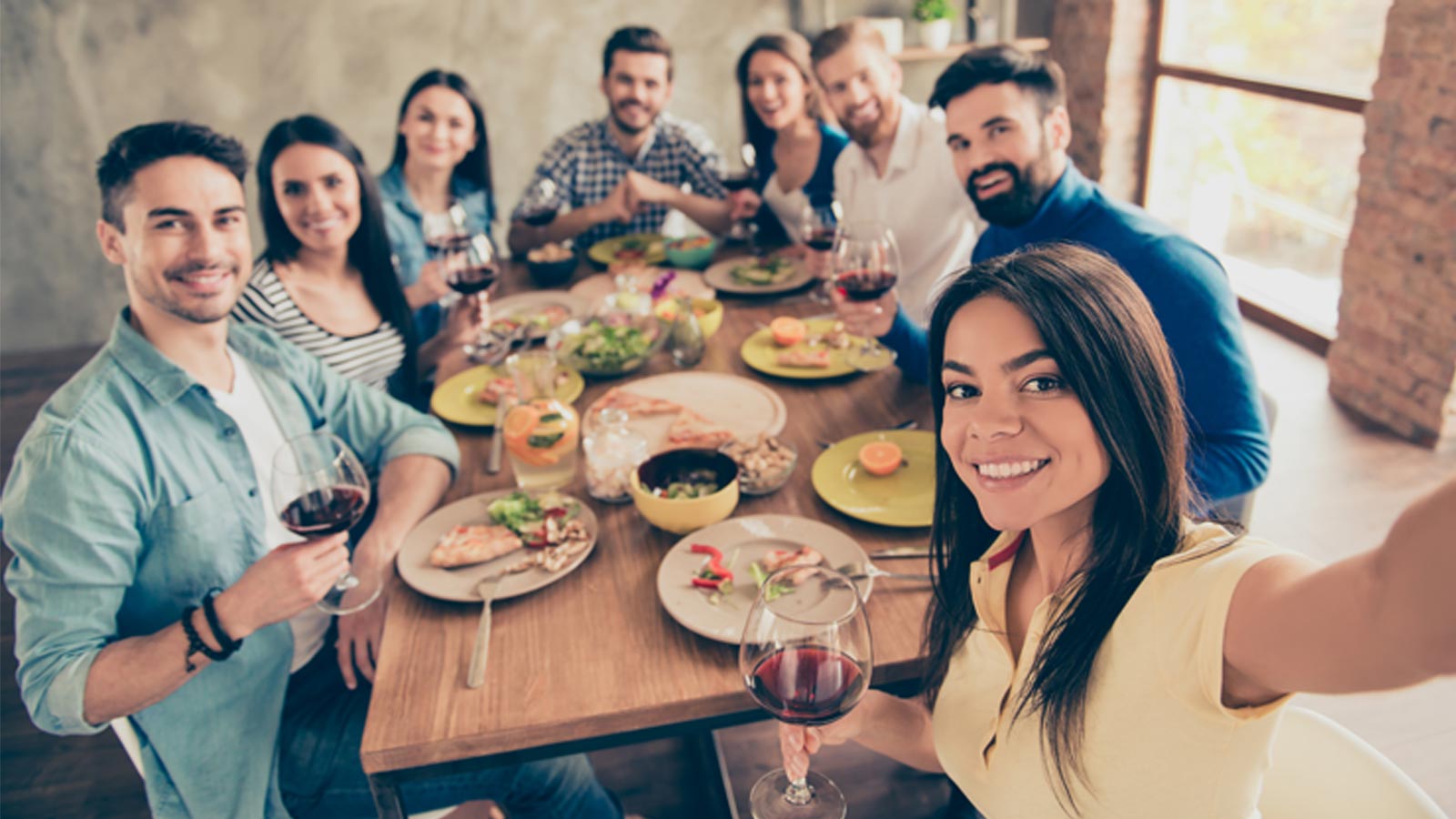 Overprepare Dinner Party Meals
Benjamin Franklin once said, "By failing to prepare, you are preparing to fail." Obviously, he was talking about planning dinner party menus because, when it comes to dinner parties, it's essential to know:
Who's coming
What foods you need to stock
Your after-dinner plans
And much more!
So, send RSVPs, pick a dinner party theme, create a playlist, ask for guest diary requirements, freeze ice for cocktails, buy fresh ingredients and chop them in advance. Also practice your courses, even if they're easy dinner party meals, simply to work out timings. It all helps.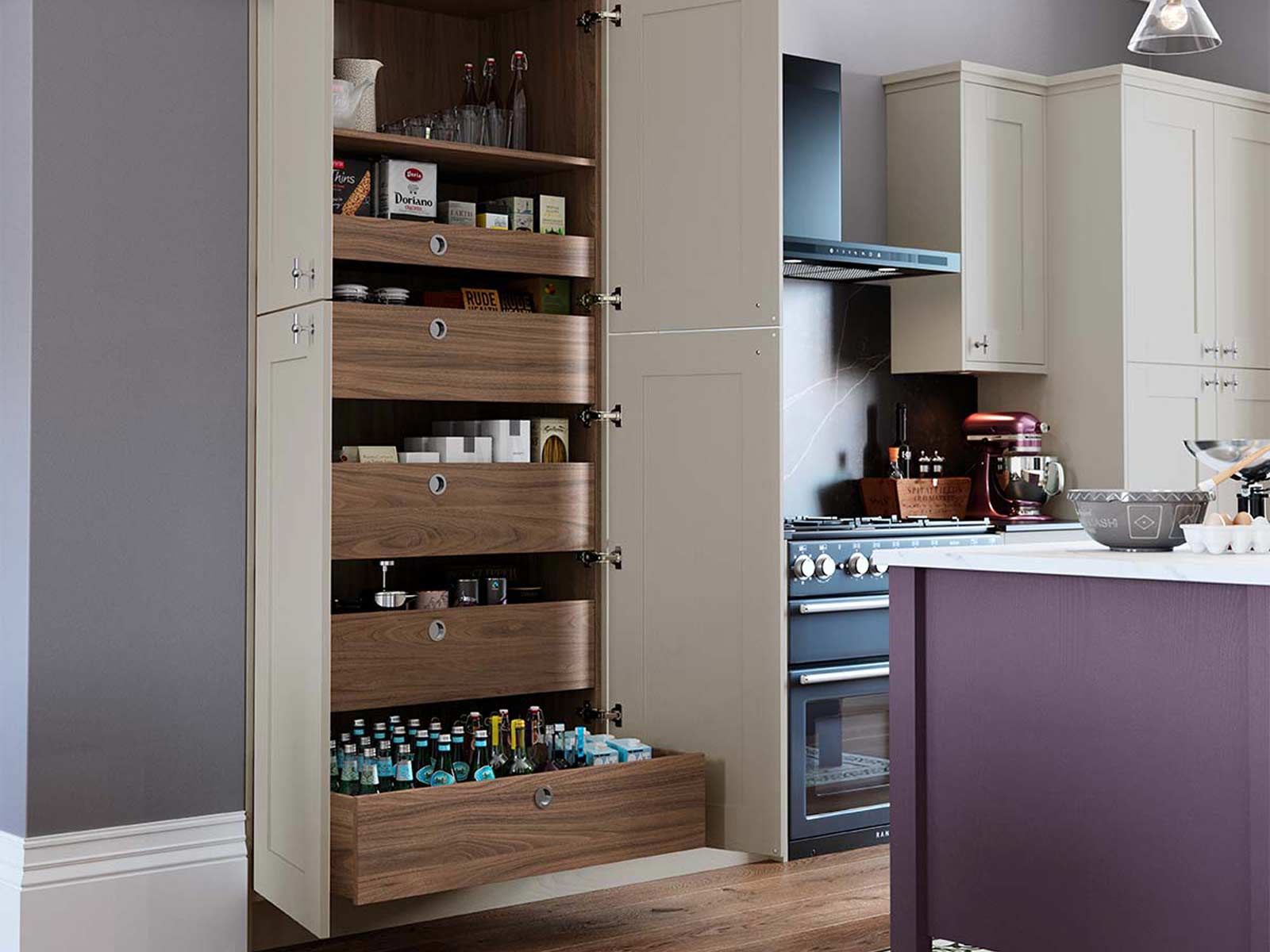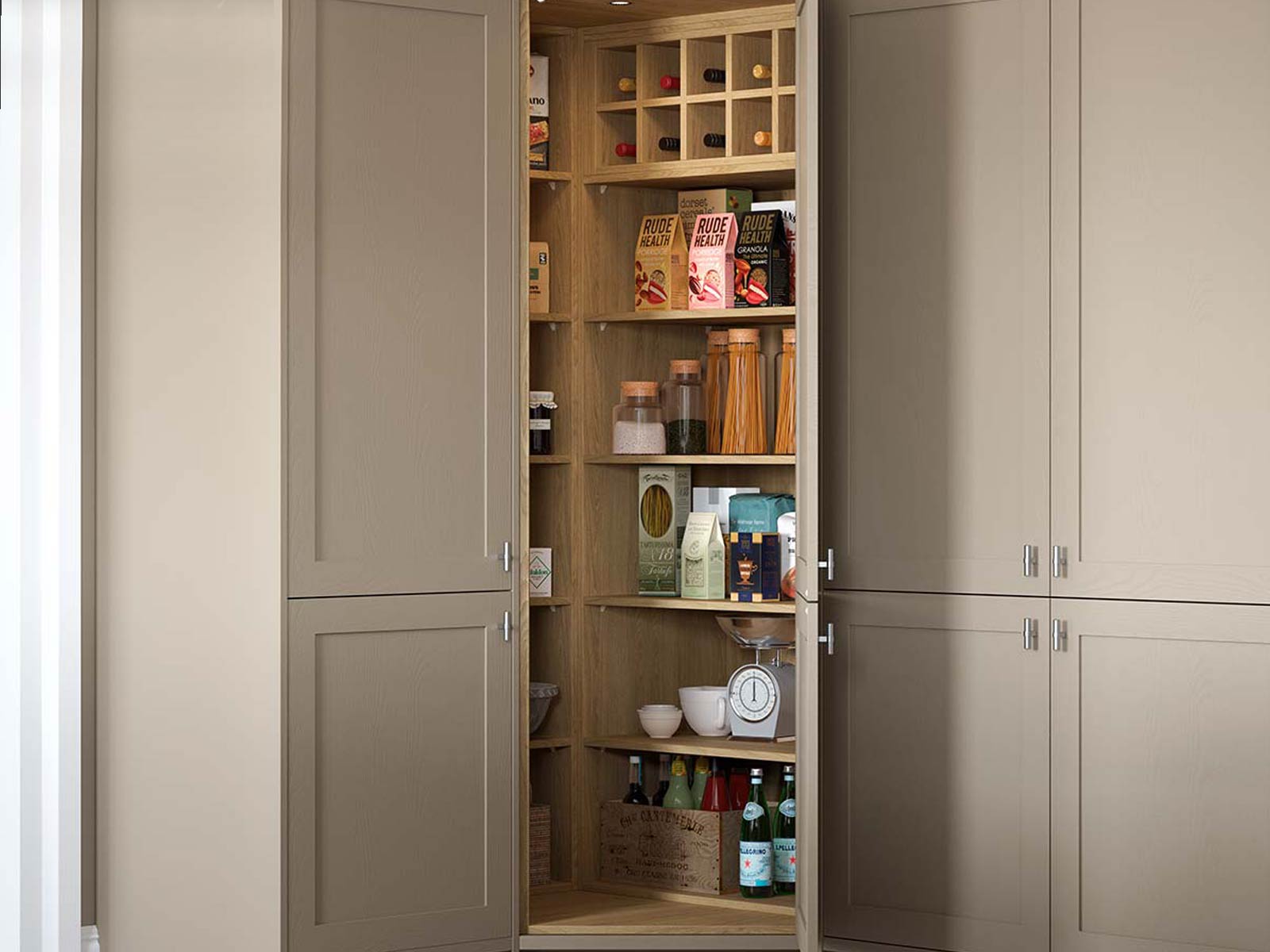 Reacting on the fly may be tempting but it's stressful. If you worry you don't have the room to store chopped ingredients in advance then a good pantry or larder can help. At Masterclass, our corner pantries are particularly useful because they store so much in a usually inaccessible place.
Pro Tip!
Want more design tips and lifestyle advice to help you make the most of your kitchen? Become a Masterclass Insider for free. You'll get a library of virtual lifestyle guides just for subscribing.
Claim Your Welcome Library
Stage a Table or Kitchen Island
Whether you're creating a summer dinner party, a lunch party, a thank you dinner, a Christmas dinner party or you have a unique dinner theme, staging where your guests eat will make the experience extra special.
One way to optimise for coversation is to house guests around a table or a kitchen island with seating. Seat extroverts in the middle to maintain chat, and yourself near the kitchen to minimise disruption. At Masterclass, we offer static and mobile kitchen islands to make this possible.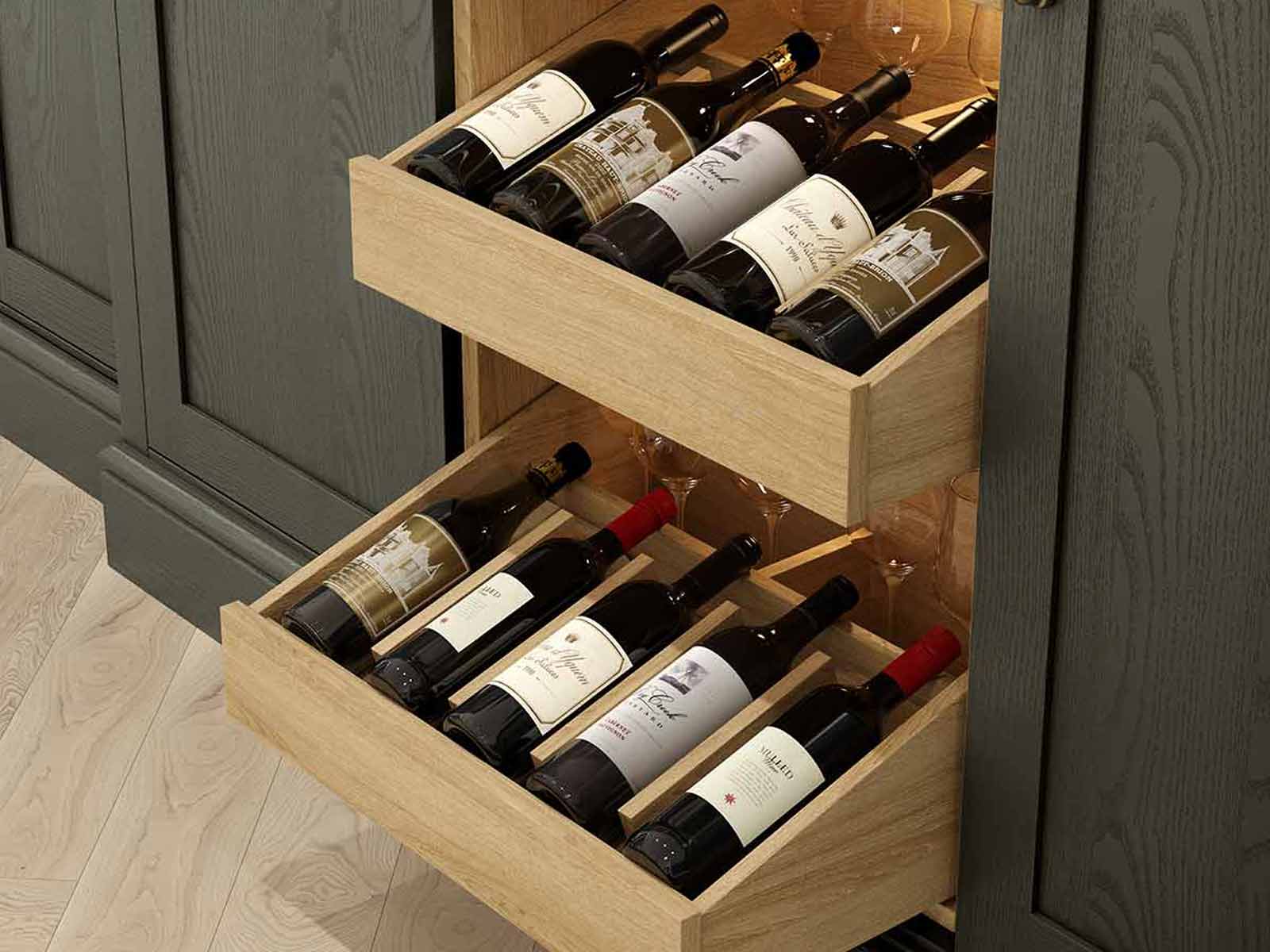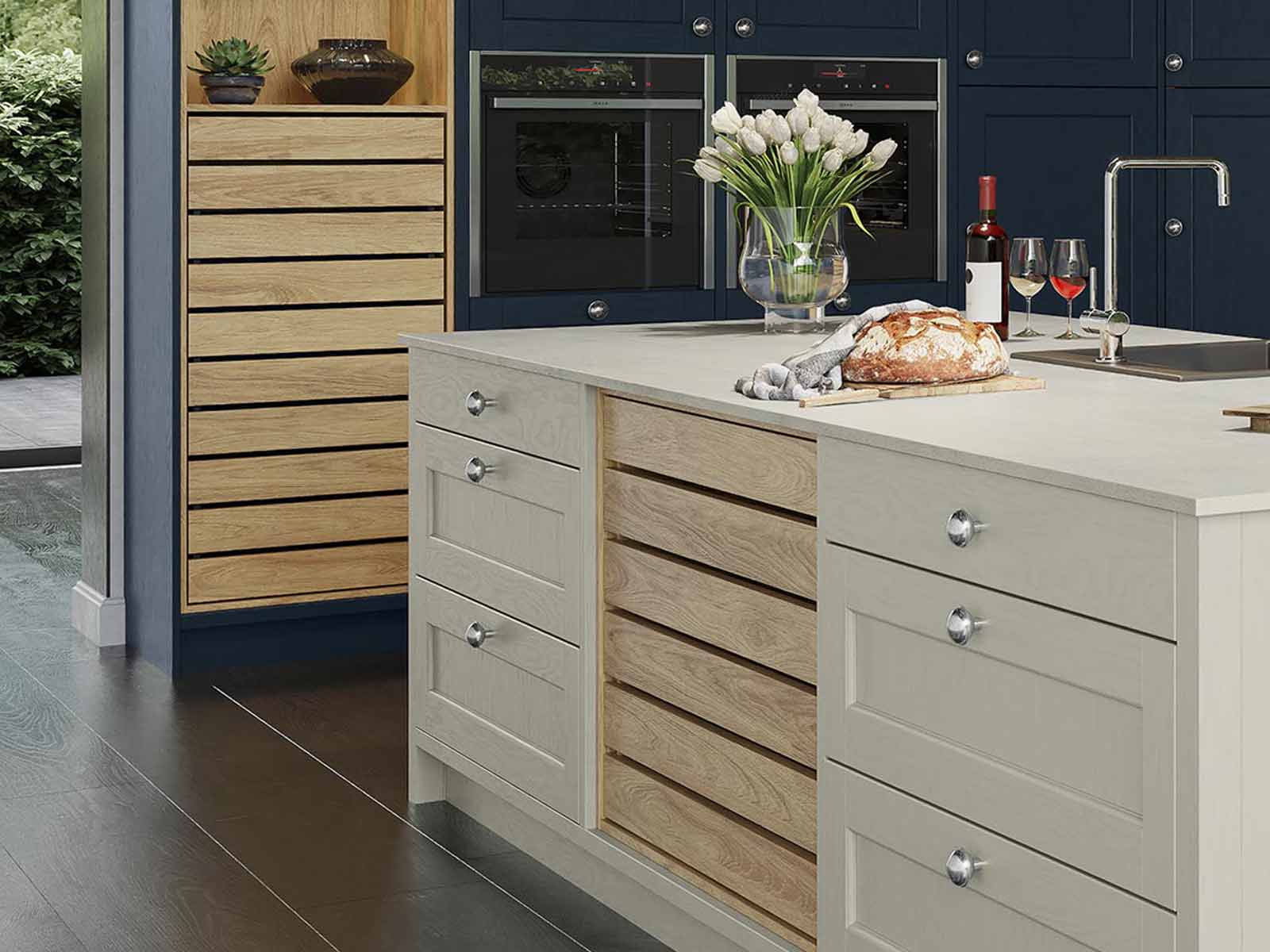 According to a Scientific American article, natural settings reduce stress and improve focus. Thus, position guests near a window or host a garden dinner party and you'll encourage chat over phone usage. Add a nearby wine shelf rack and you'll loosen conversation even further!
Relocate Desserts for Dinner Parties
Hosts spend a lot of time browsing easy dinner party menus but don't forget that food is only half of the equation. Setting is another. Indeed, according to leading research, round furniture helps guests unwind and carpets lengthen average visit times for families.
Most dinner parties take place on tiled flooring around rectangular tables—which is practical for a main course—but is it necessary for aperitifs, dessert and coffees? Often, no. Instead, consider where else you could relocate your guests throughout their stay.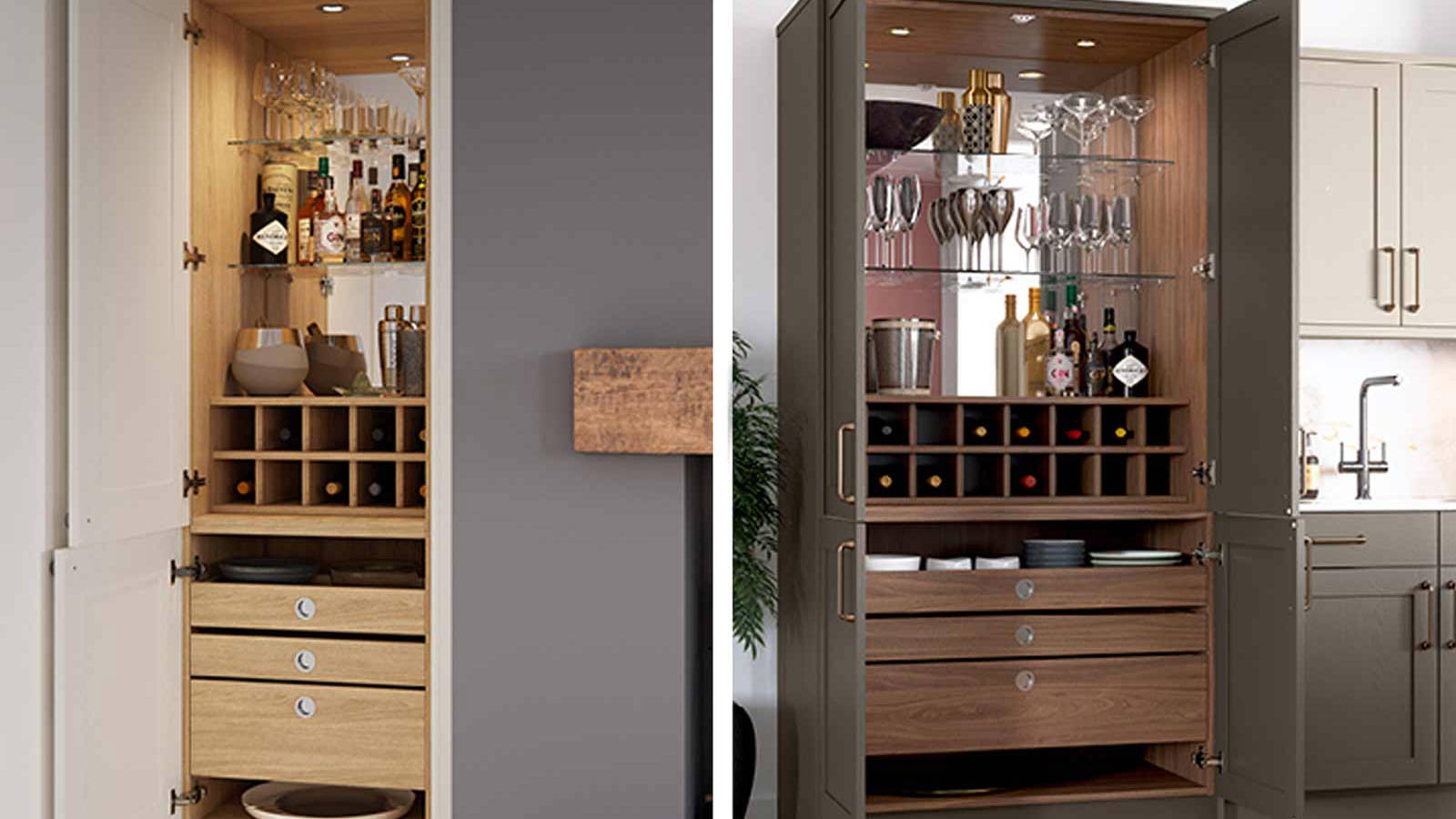 Maybe lay a rug and serve drinks from a separate cocktail cabinet. We offer a range of tall drinks cabinets, kitchen dresser units and home bar unit options with hanging wine glass racks and cocktail shelves, plus shelves for wine bottles and water bottle storage to cover all preferences.
Organise Dinner Party Games
When you're hosting a dinner party, indulgent food can save your night but only fun will give your dinner party guests a memorable experience. The Victorians knew this and played creative parlour games, most famously alongside Christmas party menus.
To ramp up your party's fun, consider playing games in rooms with taller ceilings. Researchers at the University of Minnesota claim "higher ceilings encourage people to think more freely [and] make more abstract connections." Light colours and mirrors, though, can create a similar effect.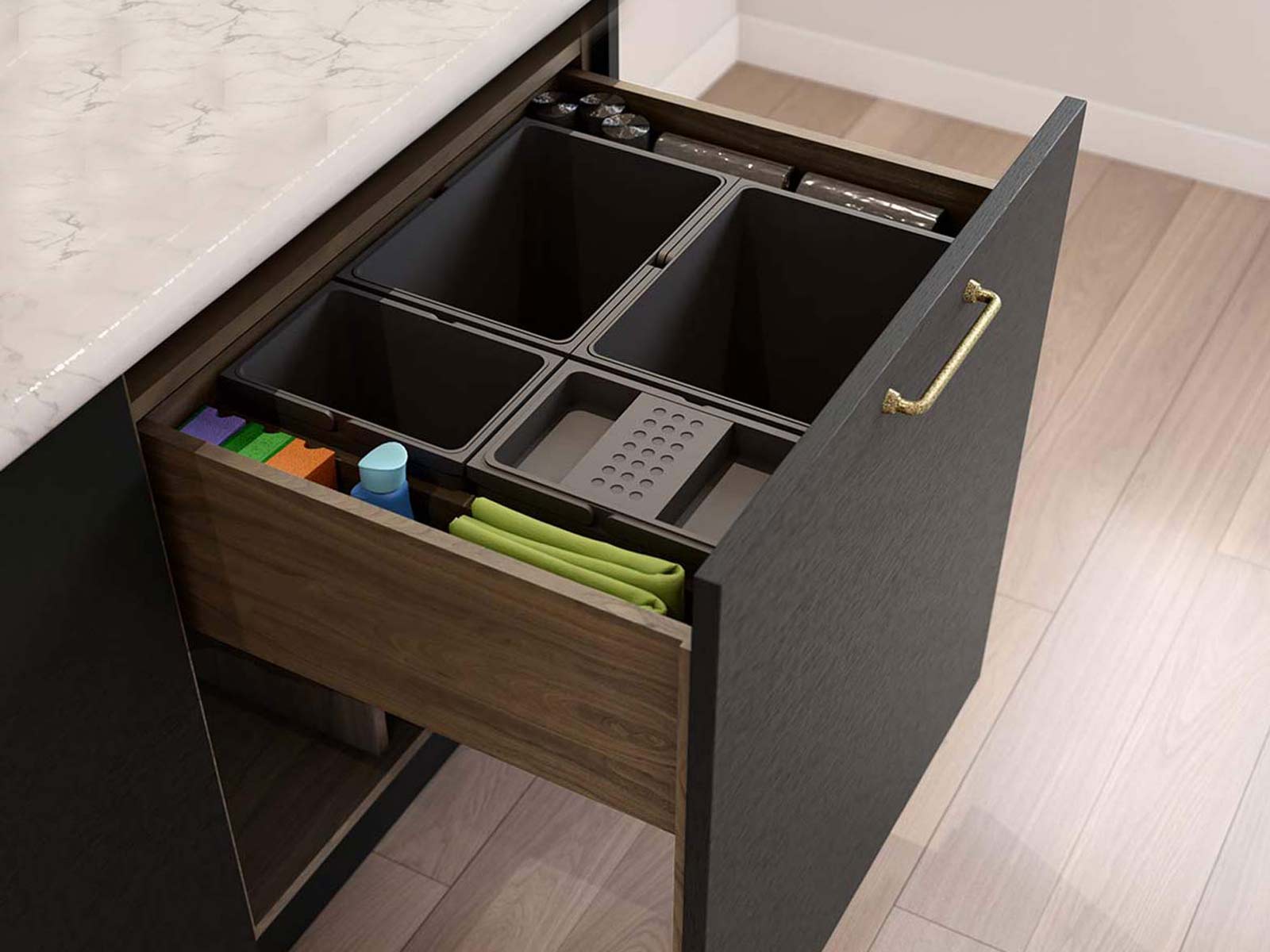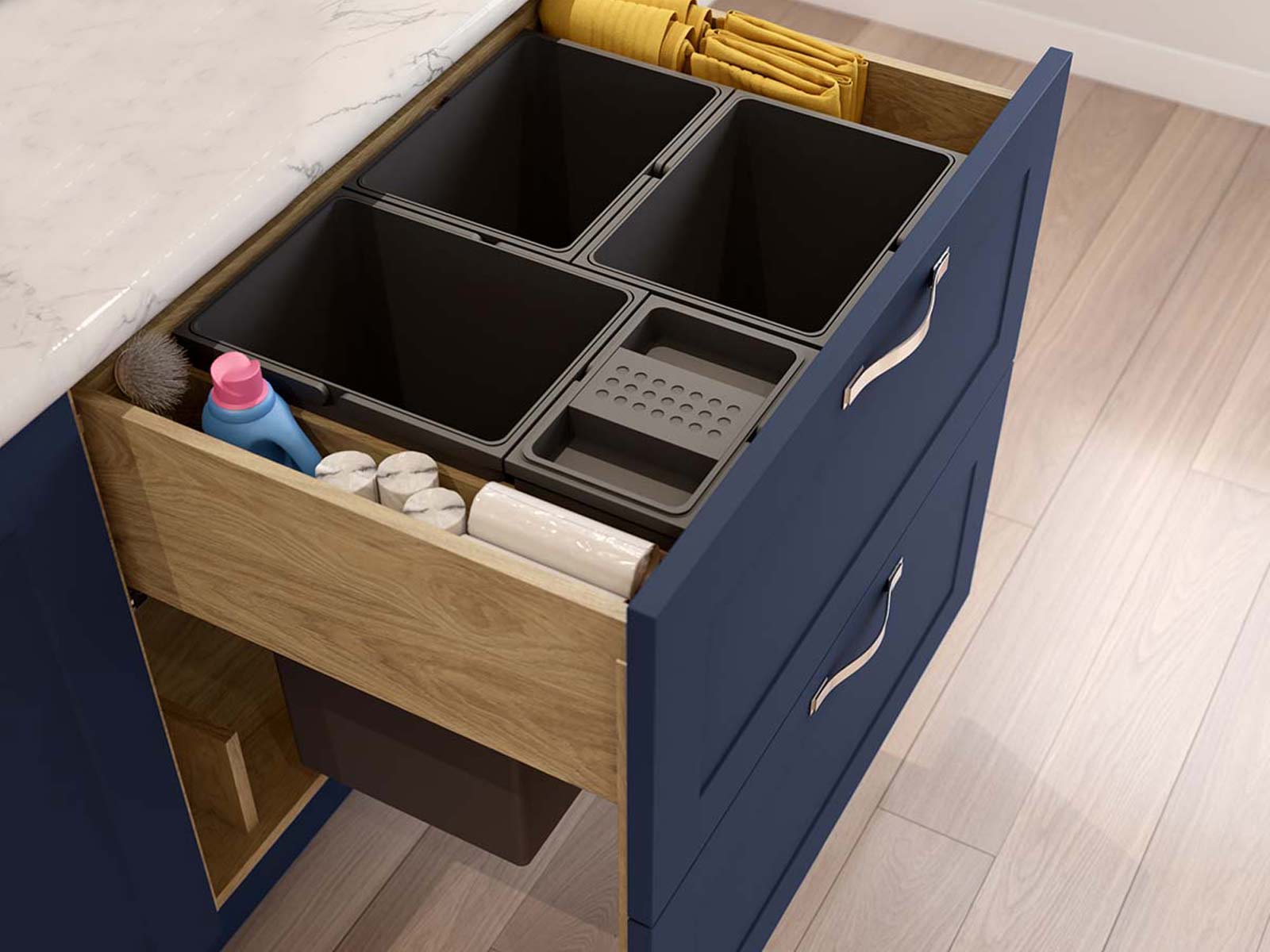 Aside from games, though, one easy way to achieve a relaxed experience is to embrace imperfection. Join the fun, don't worry about food mishaps and—whatever you do—leave the clean-up until after your guests depart. Doing so will help you be present and make memories.
Integrated kitchen bins can expedite the process, however. Fitting inside a cabinet, our pull-out kitchen bins shorten the space between chopping boards and waste disposal, using a kitchen bin drawer system. What's more, their lids contain a carbon filter that reduces unwanted scents.
Consult a Dinner Party Expert
Follow all of today's tips and you'll throw marvellous dinner party bashes. That said, if you need more help designing the perfect kitchen to implement these tactics, find your nearest Masterclass showroom and book a meeting with a world-class design consultant, or become a Masterclass Insider. As an Insider, you'll get exclusive design tips, welcome guides and extra resources—all free.